I Moved Back to Move Forward
My mission is to help you have a healthier dog and breeders to raise healthier Llewellin Setters puppies through educational content based on over twenty years raising, training, and breeding Llewellin Setters. To help support these efforts, this page may contain affiliate links. I may earn a small commission for qualifying purchases at no cost to you.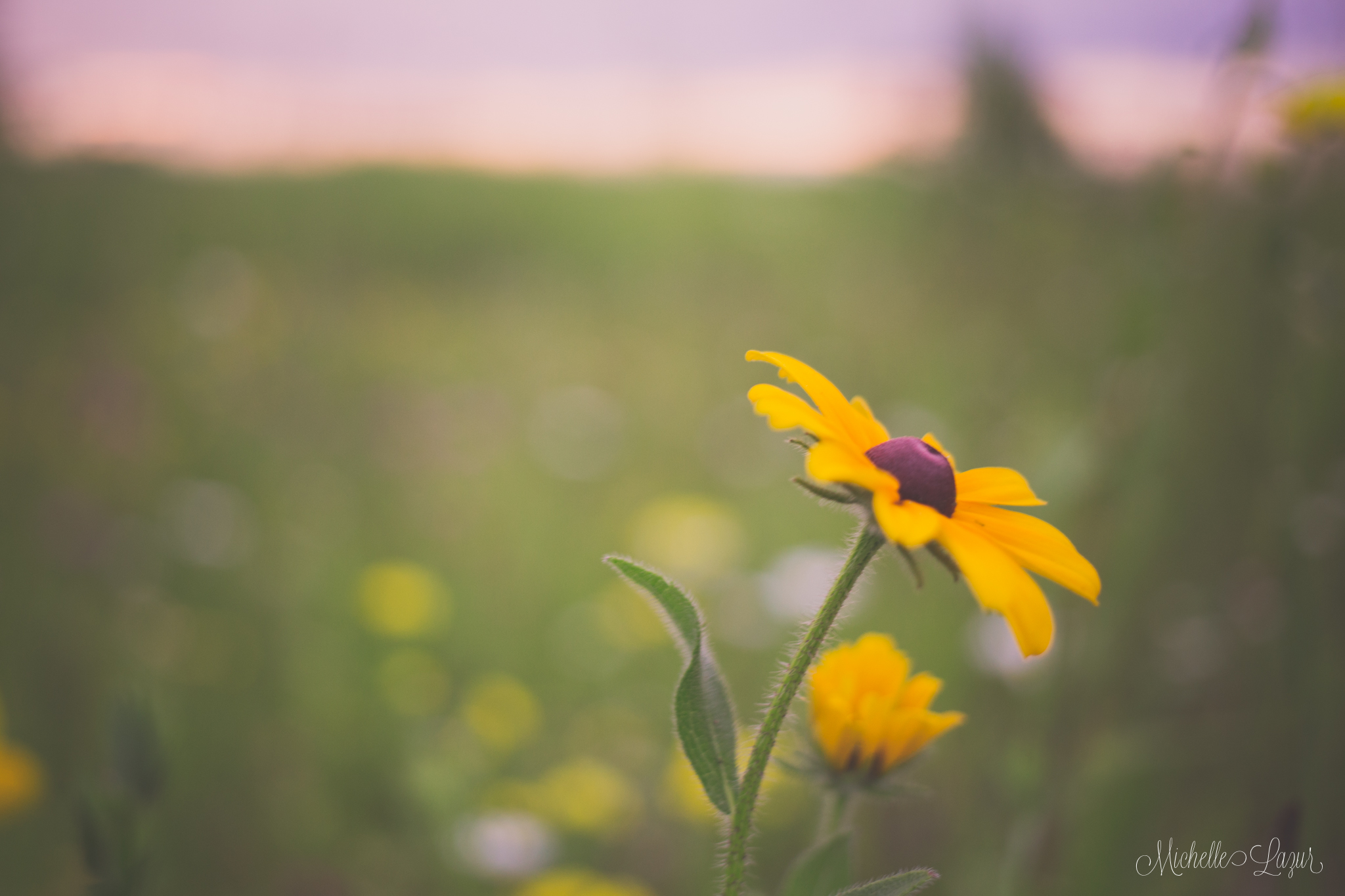 With a heavy heart, I had to leave Bruce Crossing–along with Scott, my son, most of the adult dogs, and Tori and her puppies–and move back down to the Menominee County place. I have Maddie and her three puppies, Addie and her five puppies, and Mia, due soon with her puppies.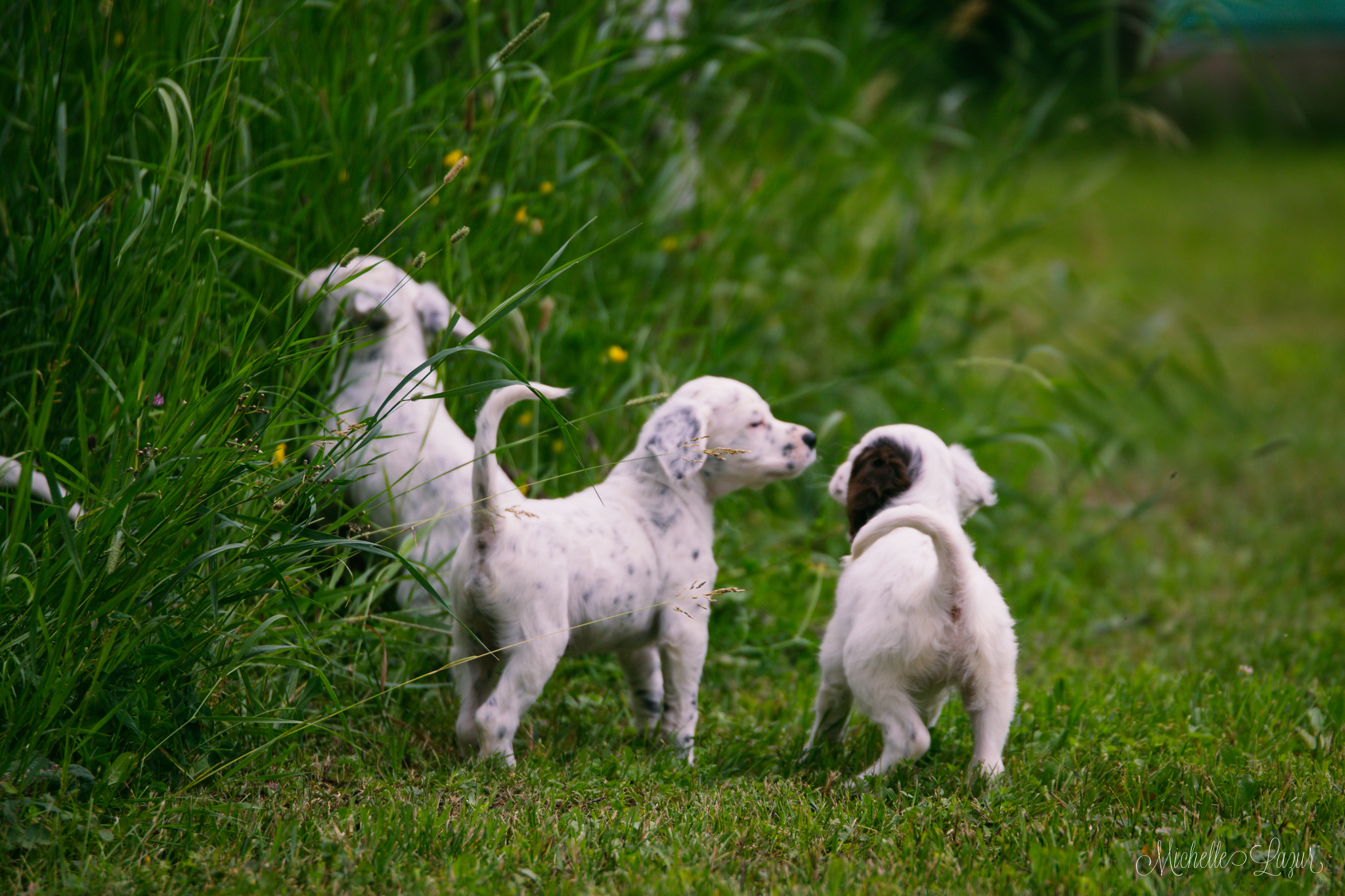 I had a complete meltdown when it came to leaving Tori's puppies. I am over the moon for them and can't stand that I had to leave them before they left for their new homes. I wasn't ready to let them go yet, you know what I mean? I wanted to scream, "Bullshit!!!" I think I actually did, but you would have to ask Caveman. I wasn't in the best mood and distraught over all of this is likely the kindest word I can use to describe it. And just when I could start working dogs again (because you can't in MI from April 15th – July 14th or something like that). But, I have to ensure the health of our already reserved litters. So, there is no choice. And, as it turns out, it was actually a blessing that I haven't been able to get this place on the market to sell–who knew I'd have to live here again! Not that this place is bad at all–there are many things about this place I like more. But I like the view, all the property, bigger house, flying puppies from there and the hunting is better.
It's been an exhausting amount of work to get the place opened back up and ready for puppies. Ready for puppies was the biggest thing. Anything else will just have to wait because I can't seem to fix some things myself, hard as I tried! But, I am just grateful I can be here to raise our scheduled and promised litters of puppies. Who really knows how long until I can safely raise a litter at BC again? And how will I know when/if it's safe? Frankly no one knows how long it can take for the horrid, freaking ridiculous virus (Parvo) to be out of the soil. And then, if it was brought there by coyotes and wolves, or mice or flies or water or the freaking air, how could it ever be gone and who knows how long it was actually there in the first place? Maybe the only way will be to build the amazing and dedicated puppy facility I've always dreamed of. Maybe by moving I can concentrate on other work and systems to save to build that facility.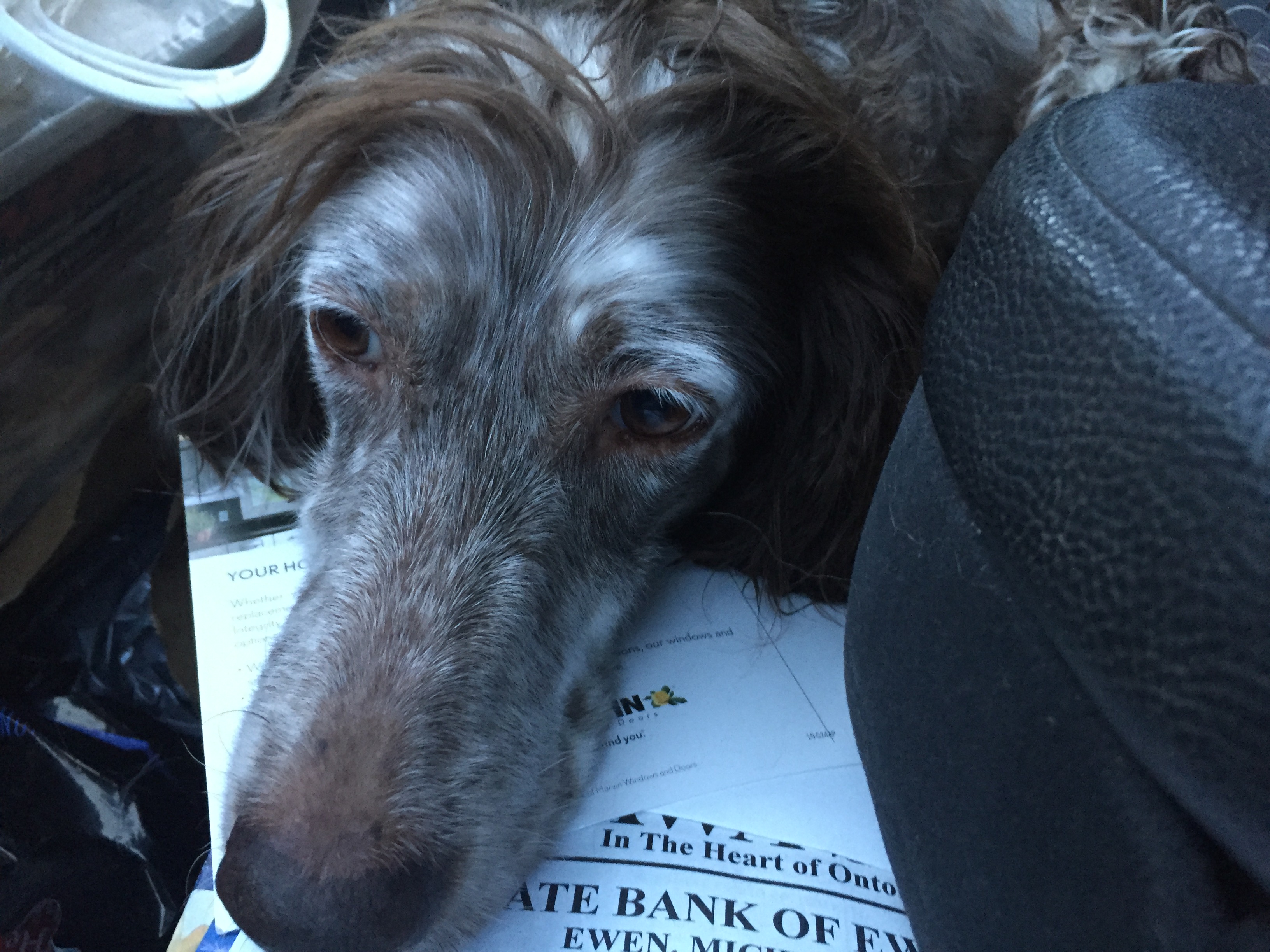 So, anyway, with Maddie as my copilot (sorry for the weirdly-angled photo Maddie! Her face is really not that long!) and the barest of necessities and puppies in the back seat, Addie and Mia in the back-back (and all with a bath before we left), we finally got here in the wee hours of yesterday morning. The girls and puppies are just fine with the new arrangements and are having quite a grand time getting reacquainted with the old place. They've hunted every inch of it, which took about 10 minutes. They immediately found the sole pigeon still living here and the new population of doves, frogs, mice, and deer.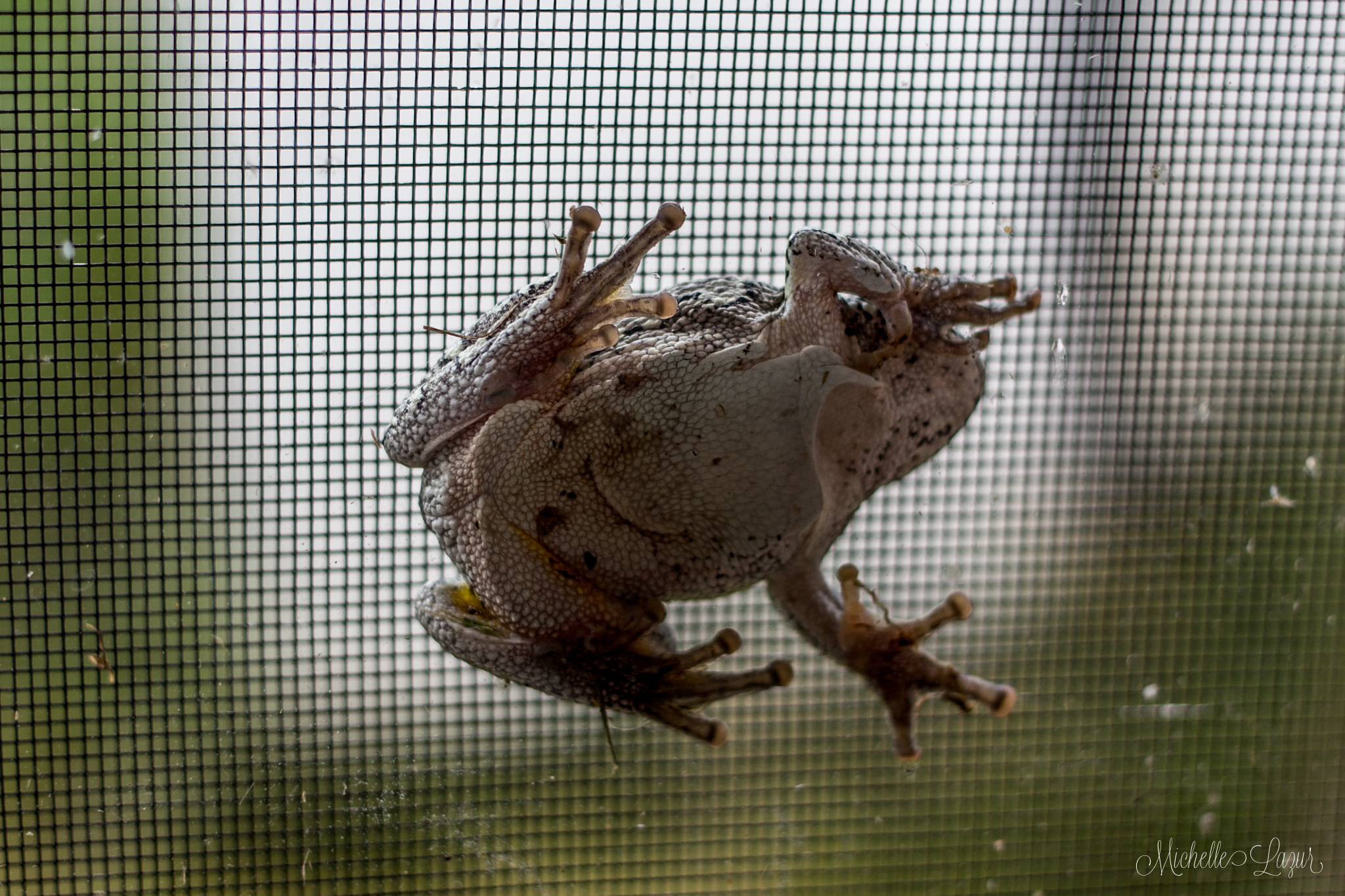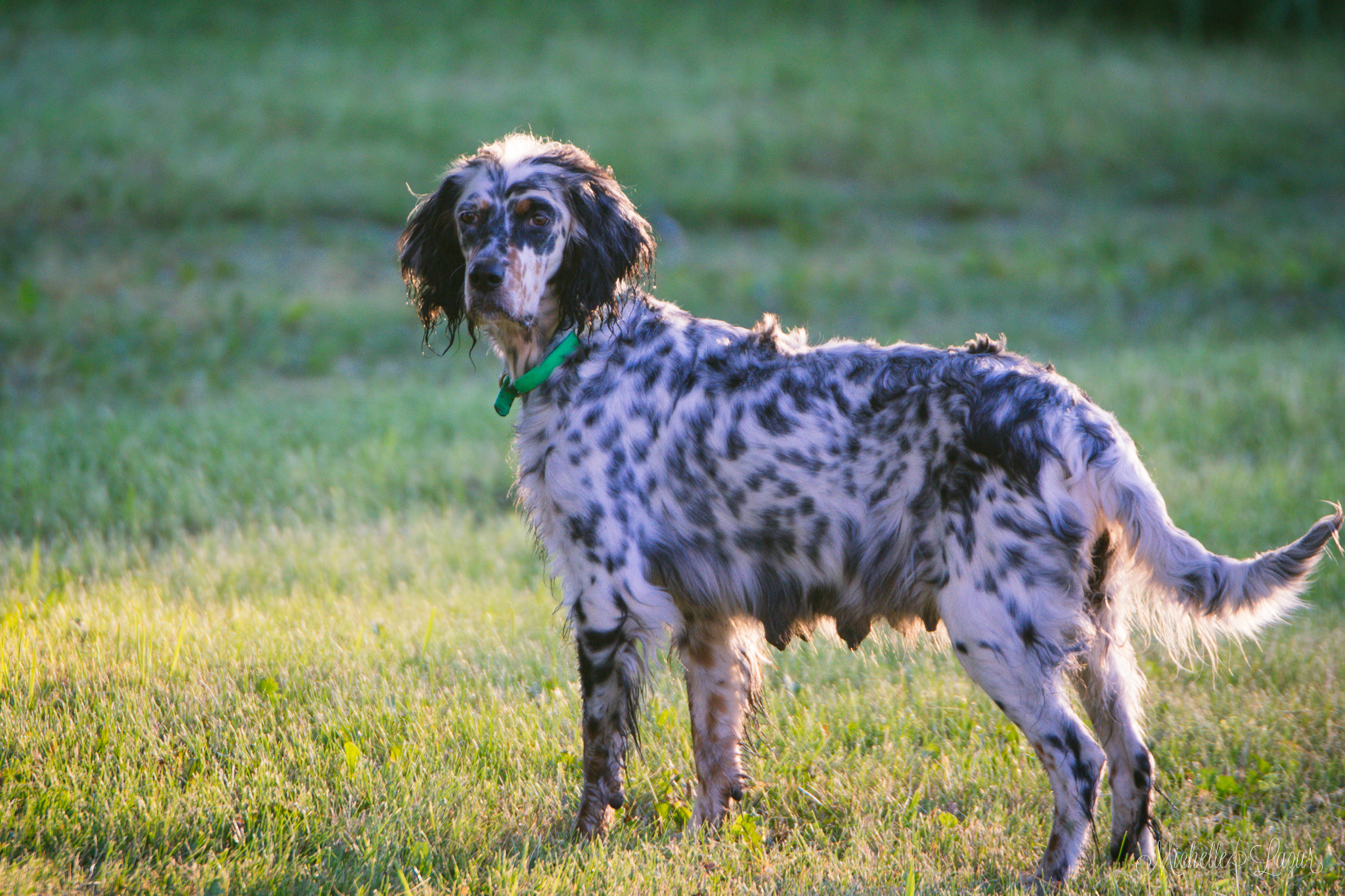 Mia is having a blast pointing the lone pigeon and doves as long as I allow her. She is due within the week and I still have to get her room ready and her whelping box built.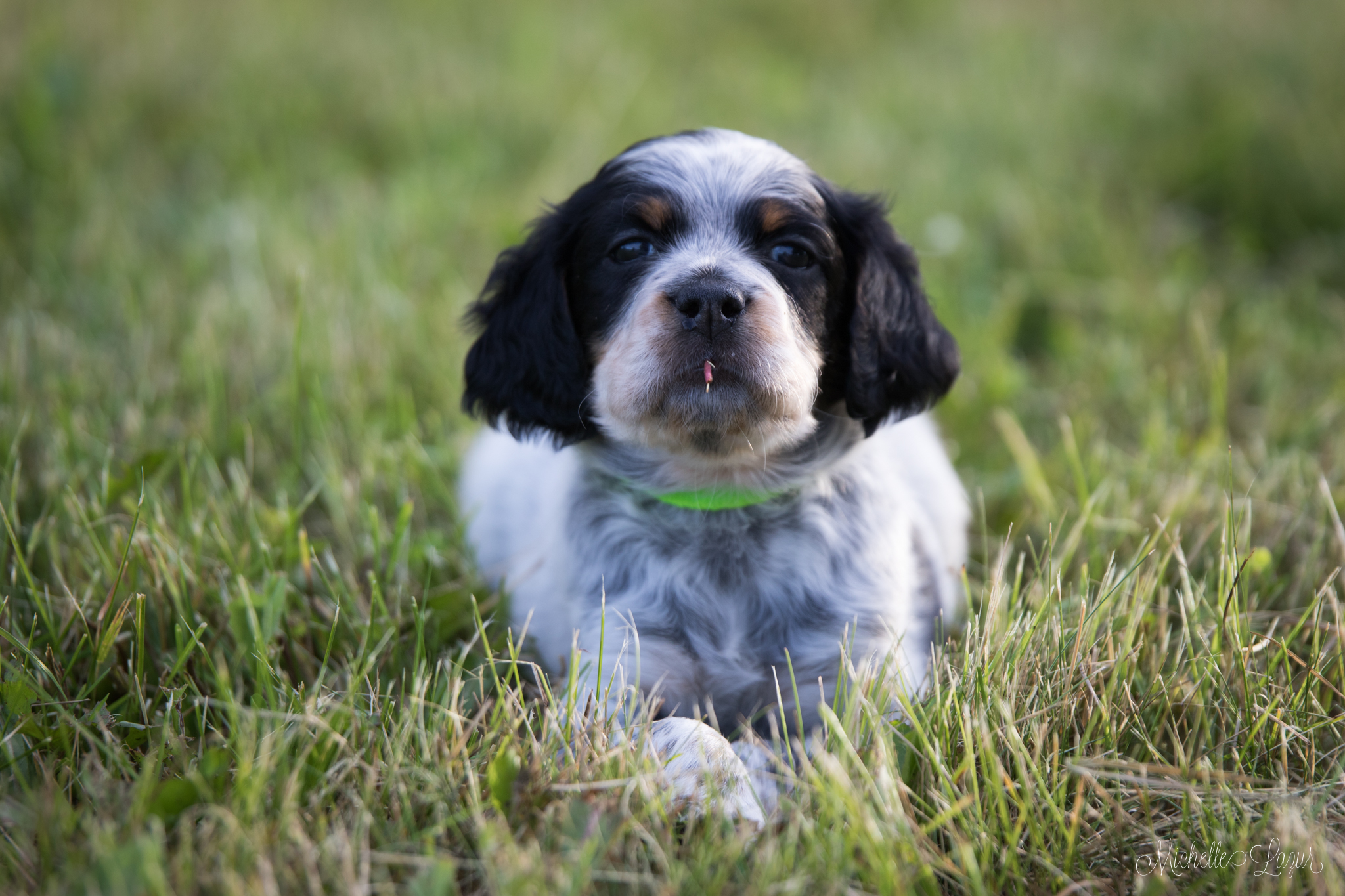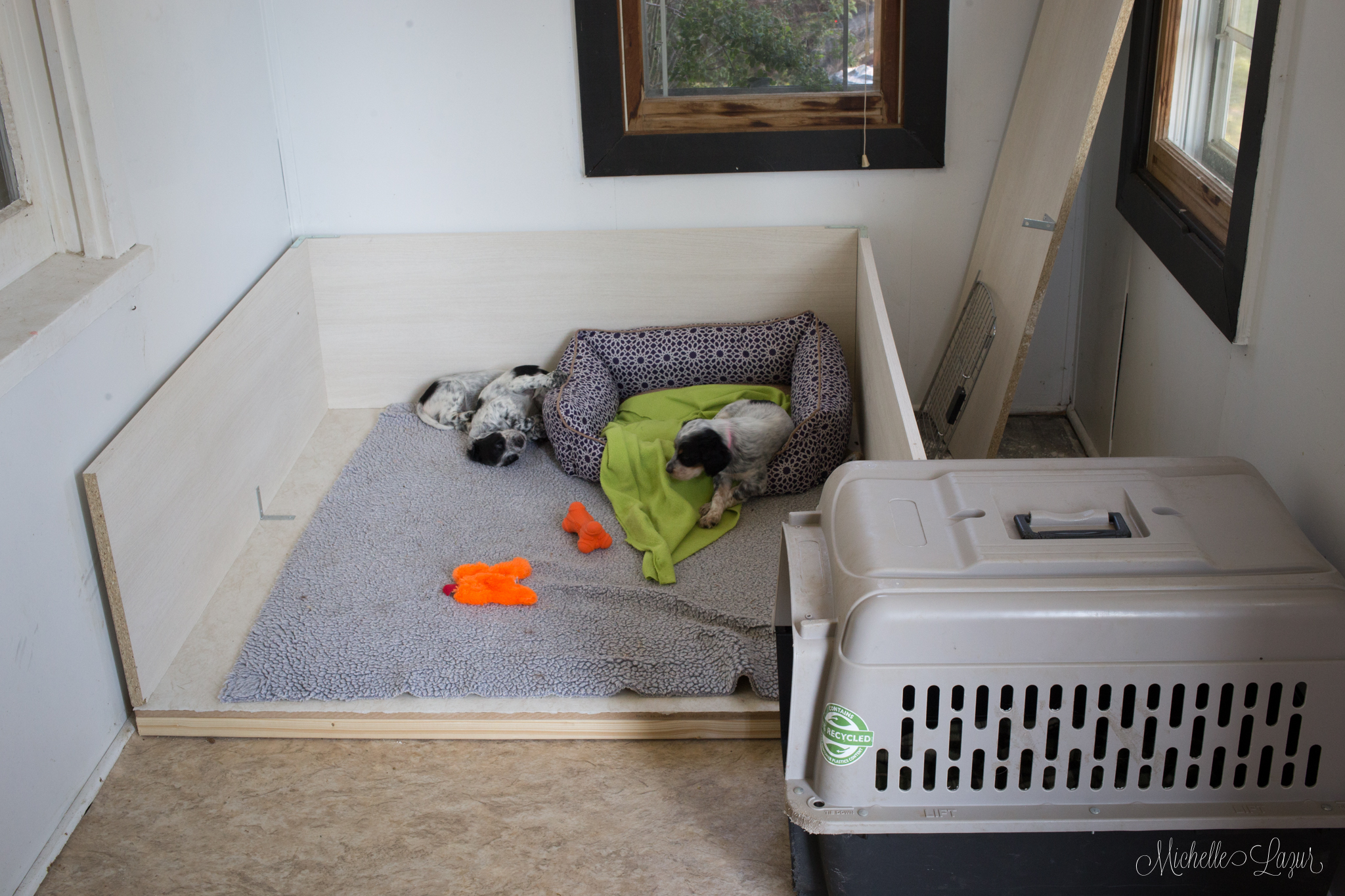 Maddie's 3 Little Blessings, now 5-weeks old, love their room and their newly-built whelping box and their new life of freedom! They get to go play on the deck right outside their room and they got to play in the grass for the first time, yesterday!
Oh, and, by the way, the puppy cam is working! Get the link from the sidebar or watch it here. The Internet is absolutely horrible here for some reason, but at least I have some and the Puppy Cam is working. 🙂 It wasn't this bad before so I have to call AT&T again to see what on earth the problem is.
There are also lots of photos of Maddie's puppies in the Flicker Gallery here.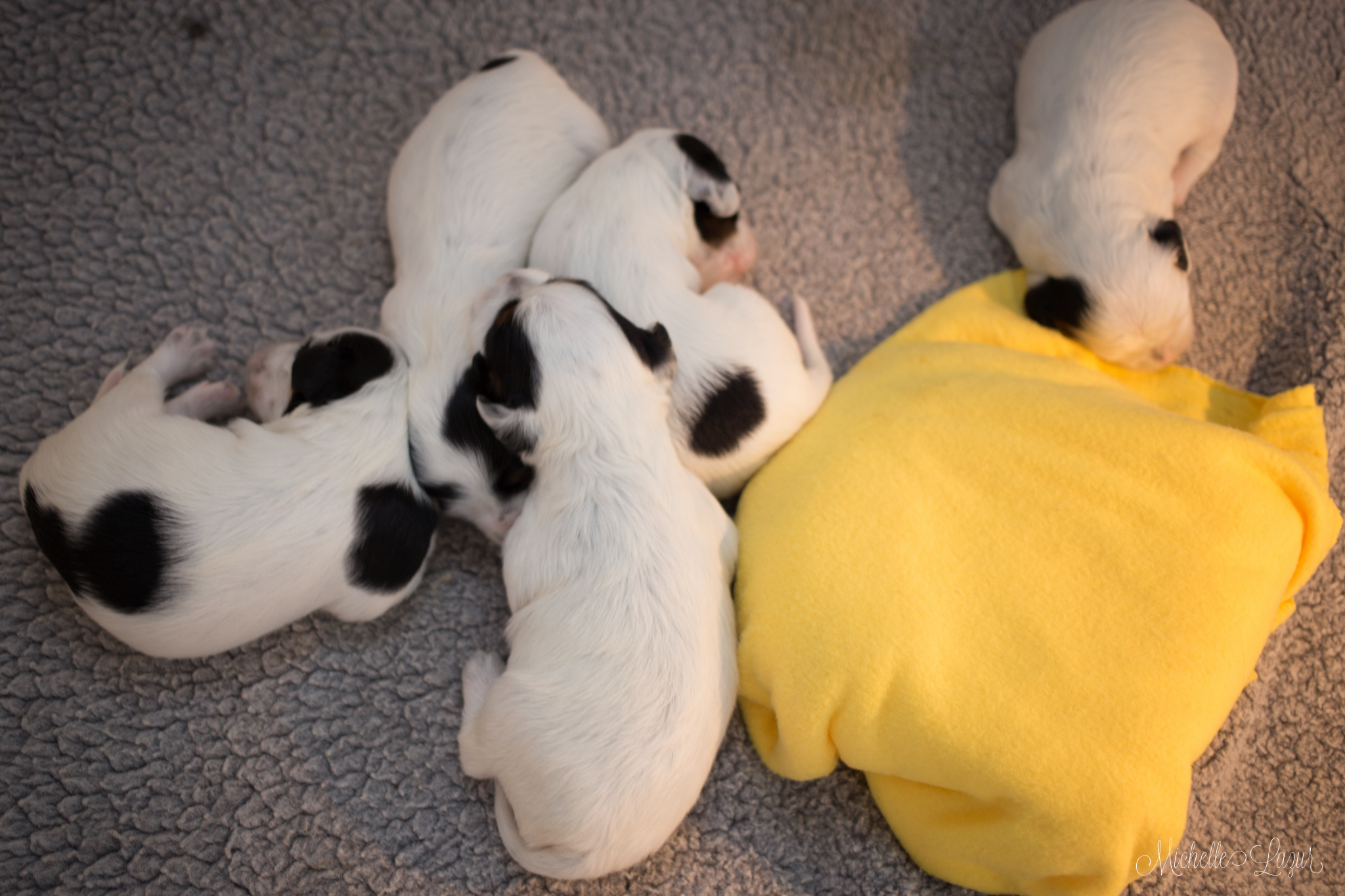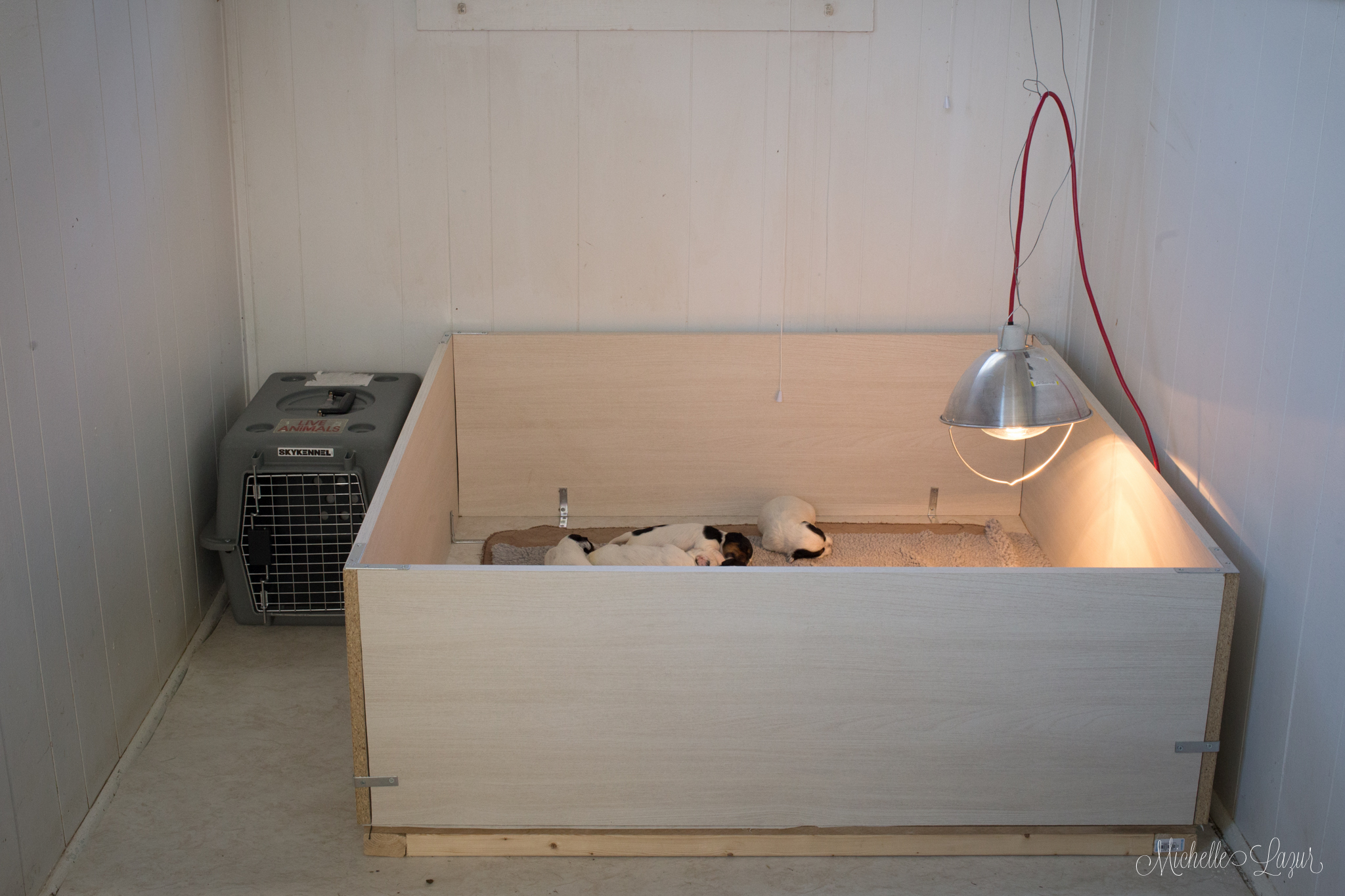 Addie likes the solitude of her puppy room all to herself and her 5 babies, 13 days old today, are doing just great. They need a litter theme (born on July 3rd, 4 girls, 1 boy) and names and I need to get their litter page done–yikes! They have their eyes open and are the most beautiful puppies. None are available–all are reserved and this is Addie's last litter. I sooo was hoping to get to keep one! 🙁
It's a little strange to be back here and stranger yet without the rest of our Llews. I'm not sure how I'll manage without them, but for now I have to. And there is so much to keep me busy and write about that I'll make you crazy with so much to learn. 🙂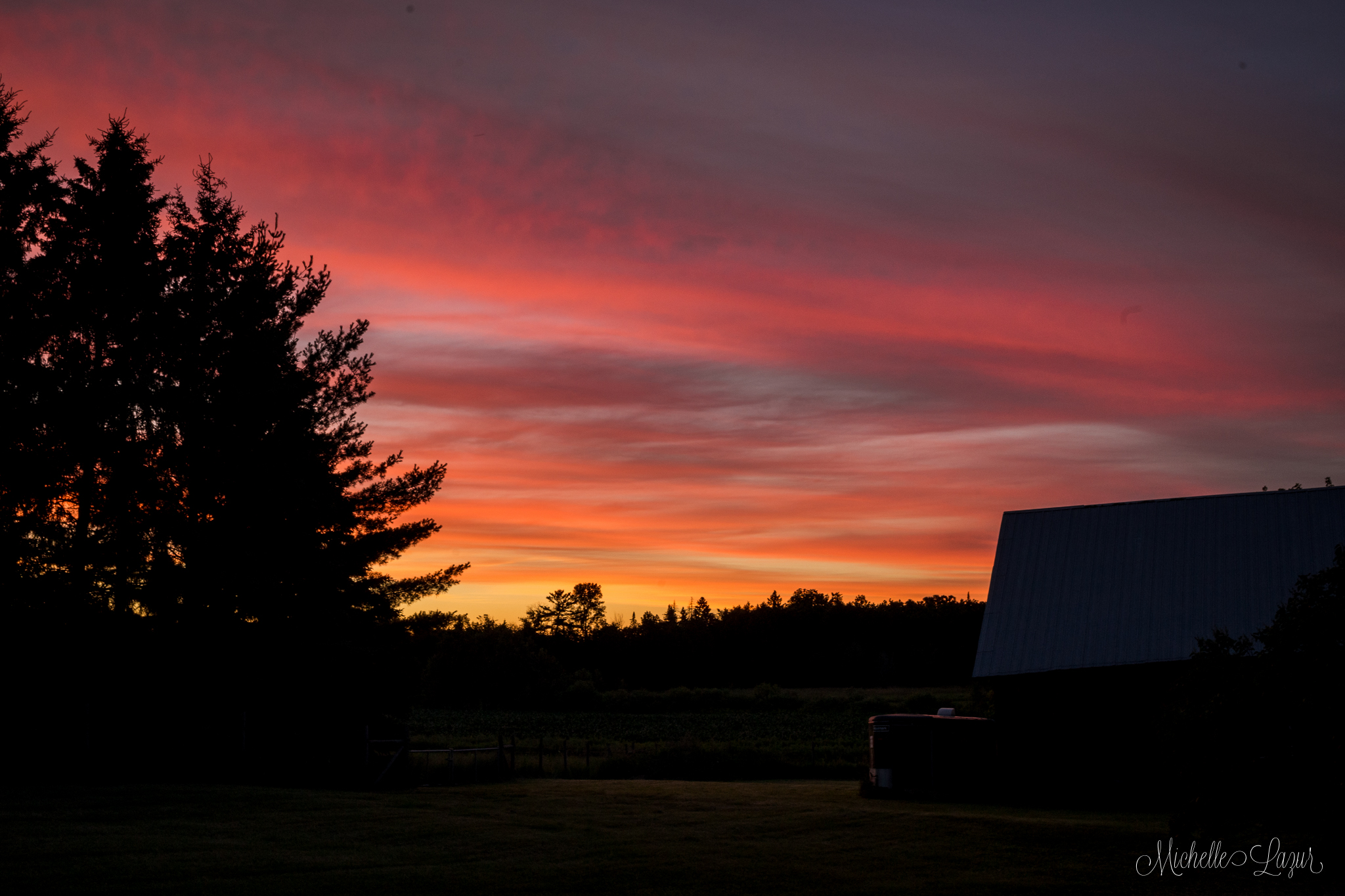 I thought I would really miss the beautiful sunsets at the BC farm, but was blessed with this one last night. It was beautiful and so nice to sit on the deck with Maddie's puppies and–huge bonus–no mosquitoes!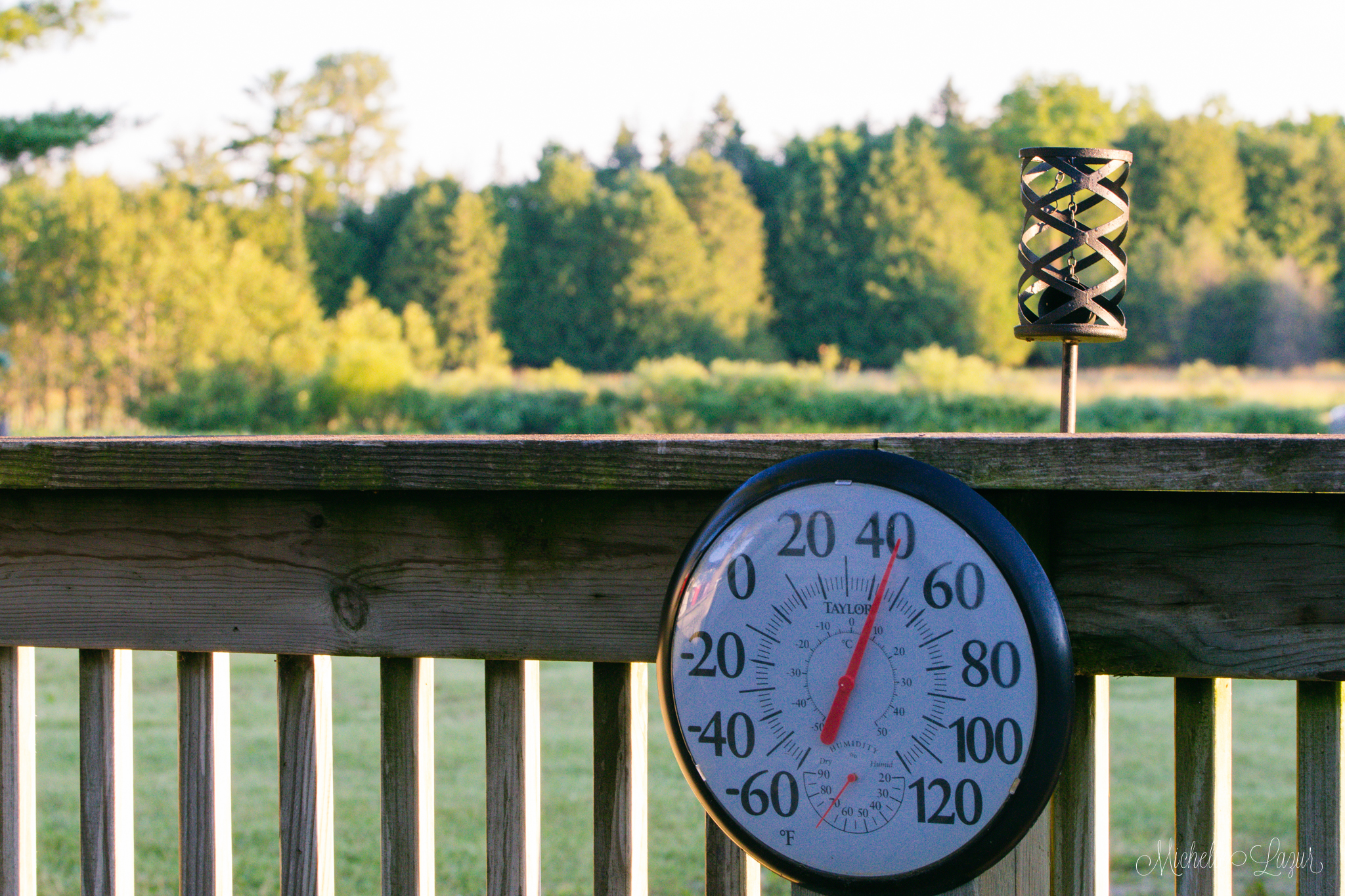 And I was treated to a delightfully chilly night and enjoyed my coffee in flannel jammies on the deck this morning–and it is July!
So, it's all good. All will work out and for the best. Sometimes you really do have to go backward to move forward. 🙂
Stay tuned and stay safe. Hug your Llewellin and your loved ones!
That's all for now.
-M.
P.S. I know I have a zillion e-mails to catch up on–literally weeks of it–and I'm sorry if you are waiting to hear from me–I'll get caught up as soon as I get Mia situated. I promise!