My mission is to help you have a healthier dog and breeders to raise healthier Llewellin Setters puppies through educational content based on over twenty years raising, training, and breeding Llewellin Setters. To help support these efforts, this page may contain affiliate links. I may earn a small commission for qualifying purchases at no cost to you.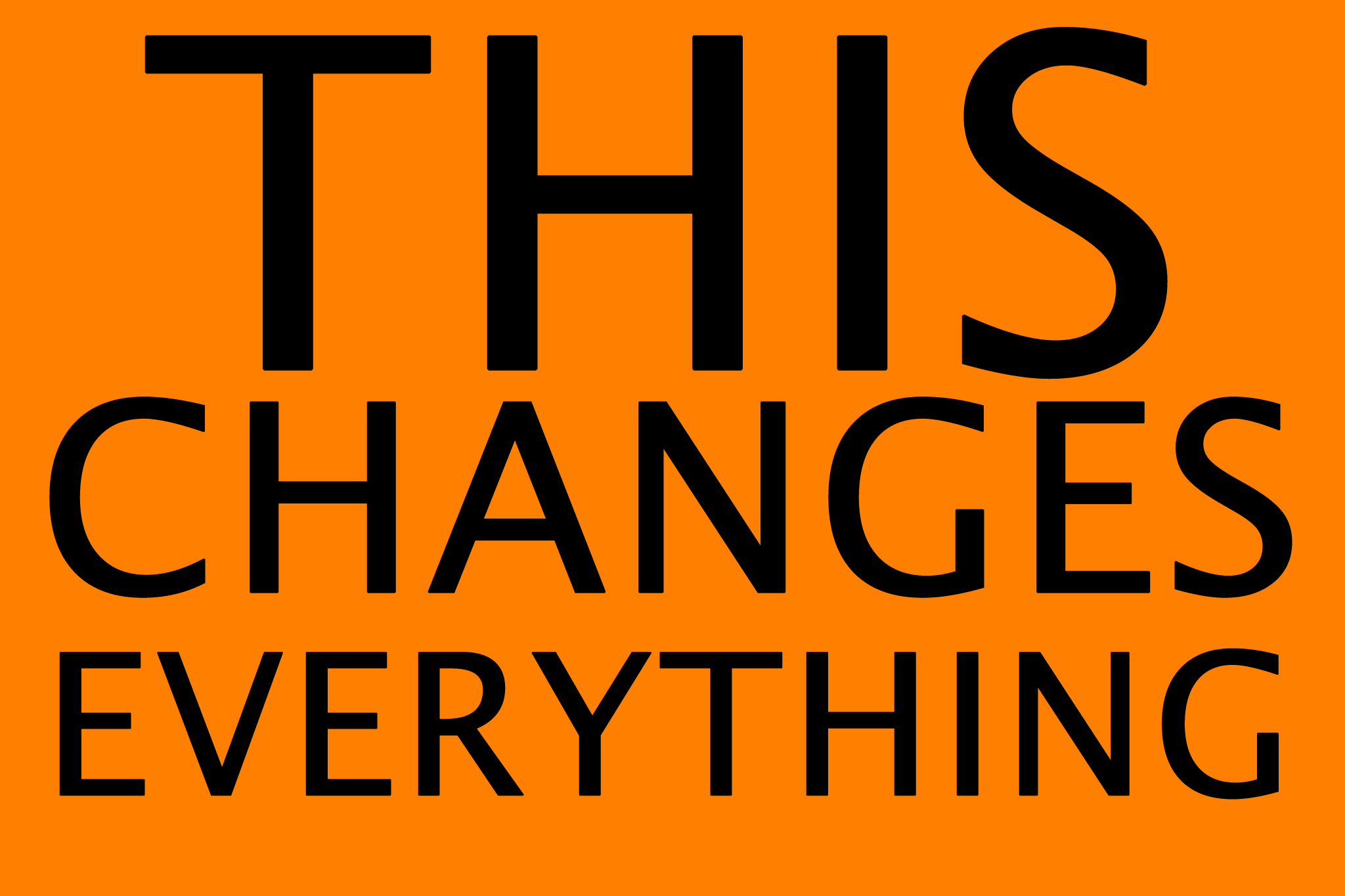 I've always tried to follow the philosophy that we need to find the good in everything that happens in our life. There is no sense dwelling on the bad—we need to learn something from every experience, find the good, and move forward implementing the lessons learned. Be thankful it wasn't worse, because it can always be worse, and be grateful for things learned.
Most of the worst—or most traumatic—experiences in my life were related to disease and/or illness either of my own, a family member, or my dogs. Those painful, heart-breaking experiences and losses have (eventually) actually led to a healthier lifestyle, in most respects. Sometimes health had nothing to do with it, but there is always something to learn.
My own life-long battle with debilitating "allergies," auto-immune disease, and the effects of traditionally prescribed medications that caused life-threatening and irreversible side-effects, led to years of research on nutrition and, through dietary and lifestyle changes, have led me to a new, allergy free (if I eat right and stay out of the heat and humidity) life. A family member's cancer diagnosis led to more research and even better nutrition and lifestyle changes. As I learned these things, I've also incorporated almost all of these changes into the lives of our Llewellins, too.
The realization of how bad corn, wheat, and soy is led to a big change in our dog's food over 10 years ago and I've preached about it to everyone that would listen since. I've driven potential customers away over it when someone sets me off. Although I didn't care because if they didn't want to hear and are not going to commit to feeding a puppy well, I don't want them to have a pup of ours. I've had countless, um… "discussions" with veterinarians on the subject and most will not admit they've only had about 8 hours of education on nutrition in their thousands of hours of veterinary school, and most of what they were presented with about nutrition was at events sponsored by representatives of dog food companies. I've had potential customers that were veterinarians spout out that they will be feeding Purina or Hills because "they get it for free". So, I wouldn't sell them a puppy. Do I know more than a veterinarian? No, I certainly do not. I am not trained in anatomy, pharmacology, epidemiology, etc. But I can say that I likely have raised more Llewellin Setters from puppy to adulthood than one and I have spent the better part of my life researching and studying nutrition and will continue to do so. I have seen what works for our puppies and adults and what keeps them out of the vet's office.
I've been against the use of pesticides, herbicides, insecticides, and pretty much all toxic chemicals in and around the home and anywhere near our dogs and any food I'll eat for practically 15 years.
I quit consuming all grains almost 4 years ago, after the realization of how processed it is, how many pesticides are used in growing it, how much sugar it produces, and how much inflammation it causes the body. At the same time, I gave up pretty much everything processed and usually eat only "real food"—only organic fresh or organic frozen vegetables, some fruit (mostly berries), and grass-fed, pastured meats that are hormone and antibiotic free, and as sugar-free as I can possibly be. I believe in this with all of my being. Because I feel and see how it has changed my health.
I rarely take any medications—maybe an occasional ibuprofen for those now, very rare tooth aches or headaches—and haven't needed to go to a MD for so many years that it pisses my husband off immensely because he believes in having medical insurance and using it. I used the insurance once in 12 years for a torn rotator cuff that I finally needed some physical therapy advice for. And, I have to admit, the hot-wax therapy was absolutely dreamy and the exercises they taught me worked wonders so I could get back to pain-free grouse gunning and loading the dogs in the truck. The insurance did not help so much when being at the wrong place at the right time with a dog's head knocked all my front teeth out though. 🙁
We rarely need to take our dogs to the vet. They don't get hot spots, ear infections, allergies, digestive problems, lameness, fleas, heartworms, or any of the other ailments most everyone goes to the vet for. I've attributed that to good nutrition and the healthiest, chemical-free, lifestyle I can possibly offer them. We've been virtually disease-free for the most part of 18 years. Although, Blastomycosis, did take my Luke. I'm also a clean-freak, but in a healthy way. At least I think so. Like, I'm a maniac about keeping puppy areas clean, keeping the yard picked up from all feces, etc., but I also think a puppy needs to play in the grass and dirt and go on adventures—just like I think kids need to play outside, go barefoot, get dirty, and climb trees! I think I balance cleanliness of those things you absolutely must, while, at the same time, build up immunity by being "real." You know what I mean? Protecting and sanitizing too much can actually cause more harm than good. You have to find a healthy balance. Although I drive my husband to madness because I constantly gripe about cleaning.
The big thing I am working on—and back to the point of this, sorry—is I am once again looking at the health of our dogs, our litters, and the Llewellin Setter breed, as a whole. Yes, our dogs are healthy. Our puppies and our puppy program is healthy. I've had a few irritating things crop up that baffle me. I want better. I want the best program, the absolute best nutrition, and best health possible. I want iron-clad immune systems in every pup and every dog in our kennel. And I want nothing to ever be able to penetrate that barrier. Again.
You see, in May, we lost 8 puppies to Parvo. Parvo is every breeder's worst nightmare and one that we had successfully staved off our entire lives with dogs. It was absolutely emotionally and physically crippling to us. I don't know that I've slept one single night in the almost two months since without nightmares and flashbacks of one of those 8 puppies dying in my arms. Or of the absolute hideous symptoms those puppies went through, or of the chaos and terror of emotion, exhaustion of round-the-clock care and treatment (literally hourly treatments 24-hours a day, every day, for over 10 days), and the emotional, physical, and financial devastation that ensued.
I still can barely talk about it. I come across a photo of one of the pups we lost and go to pieces. I'm trying to write a memorial page for them and I have to pull it together, but it was the most horrendous days of my life. And I'm not a person to dwell on things, remember? Find the lesson, learn from it, and move on, right? Okay. R-i-g-h-t. These are living creatures that bring total joy to lives. To my life. To our customers and their families lives. I've raised these puppies for at least 8 weeks after helping bring them into the world. I spend every day with them. And I lost 8 of them. And I can't get over it. No amount of money was spared to try to save them. It didn't matter how much a a puppy sold for and needed to spend triple that to keep them alive. We spent everything we could get our hands on plus a loan, credit, and even a very generous donation. And not just to save them, but to be sure if they did pull through, that they would be healthy. And, we did save 11. But we lost 8. We did save 11 that will go on to live perfectly healthy lives. But we lost 8 beautiful, sweet, absolutely perfectly healthy puppies that had families prepared and waiting for them. They were to leave within days.
We also lost our whelping equipment and supplies–all of which had to be destroyed. So, we must get new everything, like whelping boxes, flooring, bedding, supplies, restructure/move puppy play and exercise areas, etc. We are starting all over again. And I'm furious it takes away from bettering our facilities, something once again to delay those plans. And, for weeks I didn't know if I could do it. I didn't know if I even wanted to try to dig my way out of this set-back that may likely take years to recover from, in addition to all the responsibilities I already have looming. Can I do this? Why not just gracefully retire from this business, get a safe, reliable, paying "job" with vacation, benefits, and maybe even an actual retirement plan? Most of our girls are retiring this year anyway. If I stay in this, I need to be keeping and obtaining new pups. And, I already barely get to see my grandson, children, parents, extended family or friends because I am always taking care of the dogs and puppies. I've never used my canoe. My fly fishing gear has pretty much dry-rotted and I'm not sure I remember how to cast anymore. I might just finally take that Boundary Water Wilderness trip I've dreamed of since I was a teenager… why am I still doing this?
Well, because I guess when I really think about it, it's because this "business" of Llewellin Setters was never about me or safe or reliable or paying. It was born out of the love of this breed. It was born out of the absolute love and admiration of the most natural breed of bird dog ever to grace the earth while also being the most lovable, loyal, and beautiful. It rekindles every time I look at the faces of one of my LIews or see the excitement every time they catch scent and slam on a magnificent point in the grouse woods. And it continues out of the love and joy that our puppy parents share with us every. single. day. And, in the beginning, and until a few years ago, we both worked full-time, outside jobs to sustain and feed it. Eventually this business of living creatures takes over every aspect of one's life and every minute of every day and cannot be managed properly with outside, full-time, jobs. And now, it is all we do even when I try to do other "work", there's always a client or two that needs a puppy to stay longer, litters born in the middle of the night or the middle of the day–you can't plan it. There is very little sleep for the first week of a litters life. There are all the airport trips, vet appointments for health certificates, folks that need to meet 3 hours away, etc. Our dogs need companionship and attention from us and need worked, conditioned, hunted, groomed, fed and cleaned up after every day. You can't take a day off. There are photos, videos, site updates, email responses, paperwork, paperwork, and more paperwork. There's really no way to do anything else and this properly. If I did anything else I would feel bad for the dogs anyway. Even if I did go fly fishing, I'd wonder what the dogs were up to. You know? How could I go without them? Are the puppies okay? Are they lonely? Are they safe?
Anyway, I will share more details and more about Parvo soon, but this post is more about what I've learned from the devastation and how it will change what I do and how I do it. I don't have all of those details worked out exactly, and I still have mountains of research to complete. It's what I do instead of going to sleep. Because if I close my eyes, I will see Charlie and Delta and Fox and Whiskey, Zulu, Nina, Buffy, and our Pi. What I do know is that it has changed my opinion on just about everything including nutrition again and what I will recommend to our puppy parents (it doesn't come in bag of processed kibble), vaccinations (that can strip all immunity when given before maternal antibodies wear off and this can vary greatly with every litter) and what I will be recommending vaccinating for and when, the use of—or not—chemical wormers, and likely at what age I will be allowing our future puppies to leave (hint–it's certainly not sooner than our current 8-weeks of age). As the title of this post says, This Changes Everything. But it changes everything in a good way—for the betterment and health of our Llewellin Setters and our puppies—and I believe it can change the future of our Llewellin Setters for generations to come, thus making a remarkable difference and an even better contribution to the breed.
M.