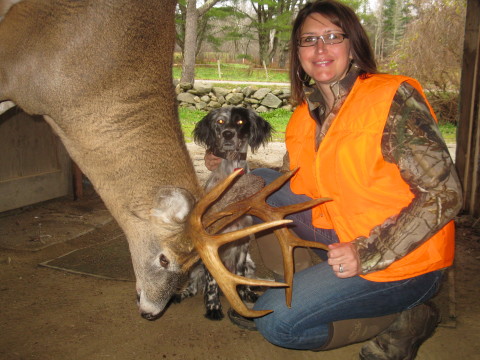 Hey. I thought I would share a brag for our friend Melanie Bragg (pun intended). Look at this monster buck she took this week! WOW!!
Also pictured is her little man, Trapper. 🙂 Trapper is out of Maddie sired by Steele. Melanie and Trapper live in Maine.
Congratulations Melanie!
Newsletter Signup
Subscribe to get our latest content by email before anyone else!