A New Year's Eve Ruffed Grouse Hunt
My mission is to help you have a healthier dog and breeders to raise healthier Llewellin Setters puppies through educational content based on over twenty years raising, training, and breeding Llewellin Setters. To help support these efforts, this page may contain affiliate links. I may earn a small commission for qualifying purchases at no cost to you.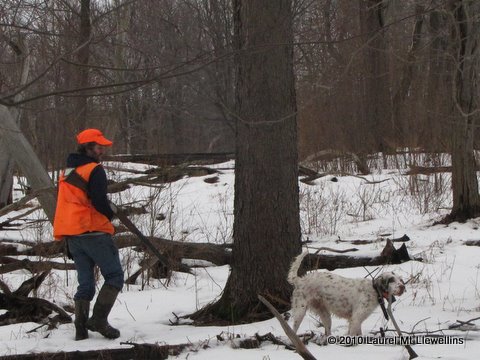 After a late start this morning, I got a lot of extra outside chores done like tons of new straw in all the kennels and boxes, dogs groomed (took me hours), the pigeon coop all cleaned out and new sand, straw, and tobacco leaves put down, firewood brought in, etc., etc., then all the gear together and dogs loaded, off we went for an afternoon of grouse hunting. I have been dying to get out and finally got a day off–Yahoo!!!!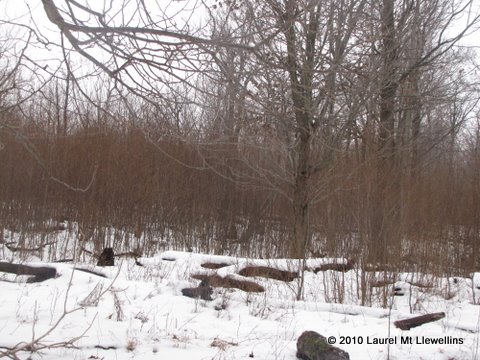 It took us forever to get back in to the area because of the ice and snow and there were many times I didn't think we were going to make it but instead just end up stuck in the mountain with no cell-phone service, food, coffee (I forgot it), etc. But my old trusty "bomber" (as my kids call it), the million-year-old, multicolor, GMC pick-up made it through the ice, snow, rocks, and ruts. Then, off we went for a long, long hike.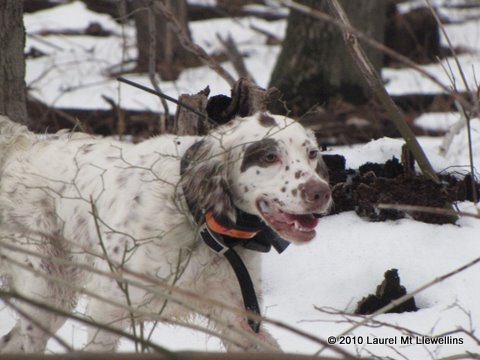 Midge and Santana did great and we had a great time. It was so hard to decide who to take–all the dogs are going insane to get out and they each deserve to get out to hunt. Santana will be coming into heat any minute, so I really want to hunt her as much as possible before she has to stay in. There is only a month left of the season so she drew the lucky ticket. Scott just had to take Midge so she didn't have a total meltdown.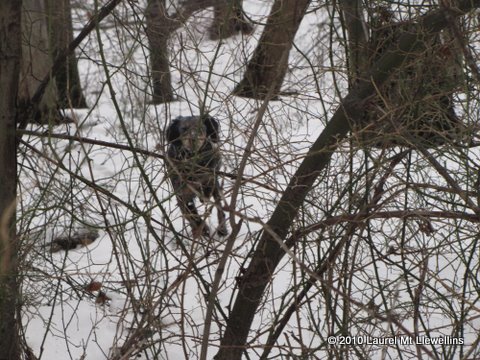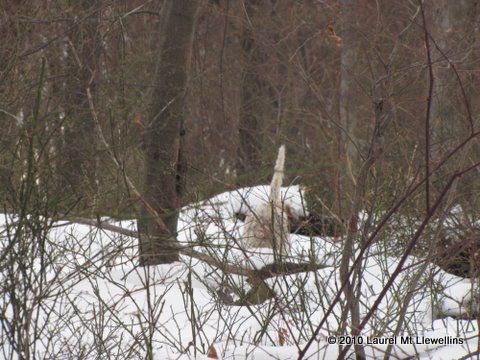 Anyway, we had a great time. Midge and Santana were on their game. We had some beautiful finds and points. We were all absolutely exhausted when we finally made it back to the truck. The four of us are tired, scratched and bloody, and can't wait to do it again! Wish we could go tomorrow, but the weather is calling for pouring down buckets of rain. Of course, we both have the day off work, too. Hopefully, it won't rain too bad and we can get out again.