Happy Holidays From Kohl!
My mission is to help you have a healthier dog and breeders to raise healthier Llewellin Setters puppies through educational content based on over twenty years raising, training, and breeding Llewellin Setters. To help support these efforts, this page may contain affiliate links. I may earn a small commission for qualifying purchases at no cost to you.
I just love getting updates and hearing from our puppy owners. I smile all day when I get a new photo (I've had a lot of smiles the past few days!). I just received this from Kohl and his human dad in Maine.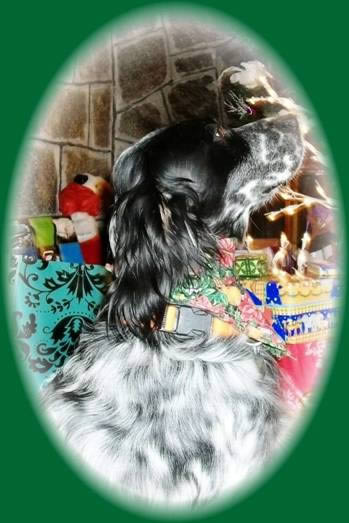 Kohl is from the Patriots litter (Shay x Brier). His litter name was Justice, born July 2009.