Happy Holidays From Kohl!
I just love getting updates and hearing from our puppy owners. I smile all day when I get a new photo (I've had a lot of smiles the past few days!). I just received this from Kohl and his human dad in Maine.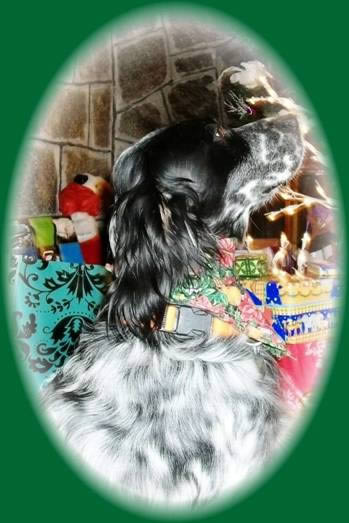 Kohl is from the Patriots litter (Shay x Brier). His litter name was Justice, born July 2009.