Update on Tucket (Spirit) from the Patriots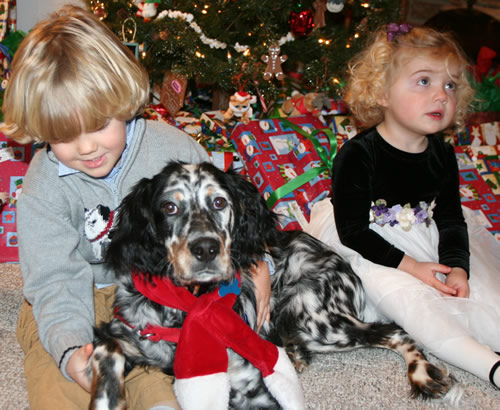 It was really wonderful to hear from the Wyers family from Connecticut, owners of Tucket (litter name was Spirit from the "Patriots" litter–brother to Timber, Gibson, Chase, Kohl, Lily-Belle, America, and Indy out of Shay by Brier whelped June 30th, 2009).
They report he is do great and went hunting for the first time over the holidays, and he pointed and retrieved some birds.
What a good-looking fellow!
Thank you so much for the update and the photos! See Tucket's litter page, here.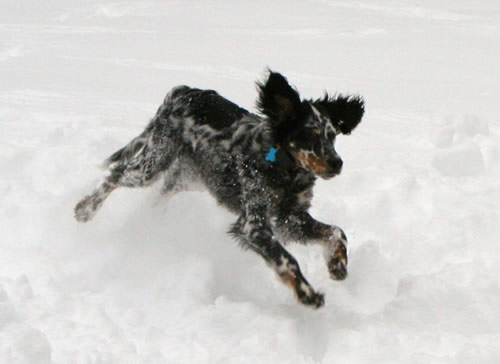 .