My mission is to help you have a healthier dog and breeders to raise healthier Llewellin Setters puppies through educational content based on over twenty years raising, training, and breeding Llewellin Setters. To help support these efforts, this page may contain affiliate links. I may earn a small commission for qualifying purchases at no cost to you.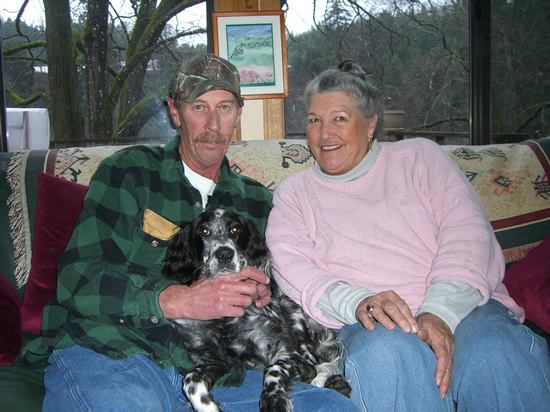 Jan and Rusty Hagen of California, sent this beautiful family photo to us wishing us a Merry Christmas. Merry Christmas to you!!!!!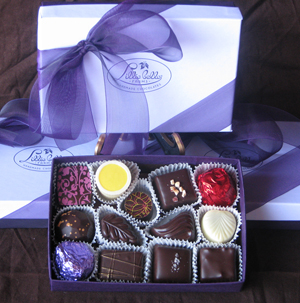 And, I have to tell you they sent a very lovey, yummy, very luxurious surprise! They found a wonderful company called, "Lillie Belle Farms," who are award-winning chocolatiers (they are one of the top 10 in America!) and sent me this amazing box of chocolates!
And, Rusty and Jan, I hope you don't mind me sharing!.