Santana has been bred to Steele with puppies expected the end of March.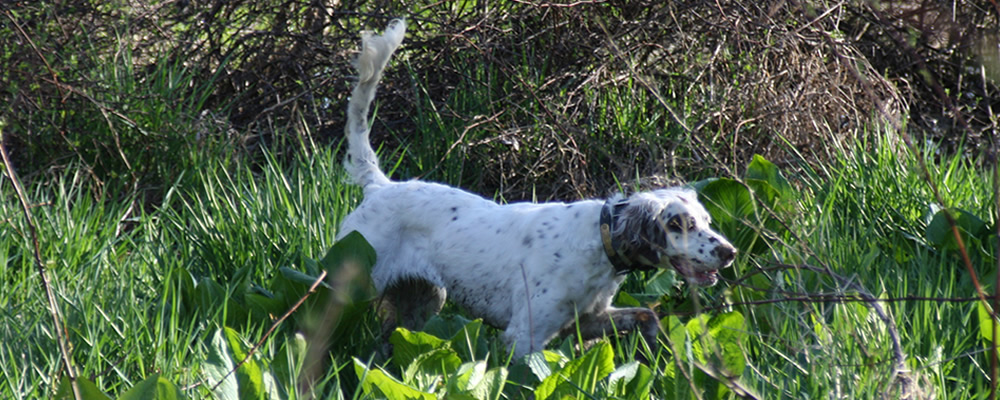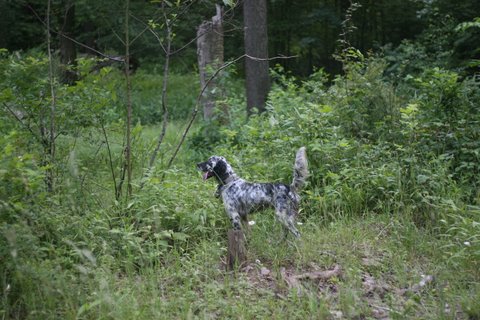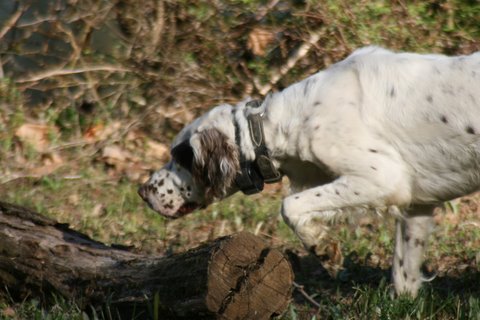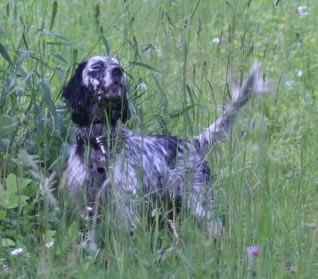 The video doesn't show much at all–I was just playing with the camera to see how the video recording worked. It just shows her running a bit…
Santana and Steele bring style, nose, intelligence, and biddability together in a world-class package of grace, power, boldness, and incredible personalities. Both have keen bird-sense, drive, stamina, beautiful conformation, flowing effortless gaits, and amazing attitude.
A breeding of the finest American-line Llewellins.