Introducing the Santana Ana Winds (of Laurel Mountain)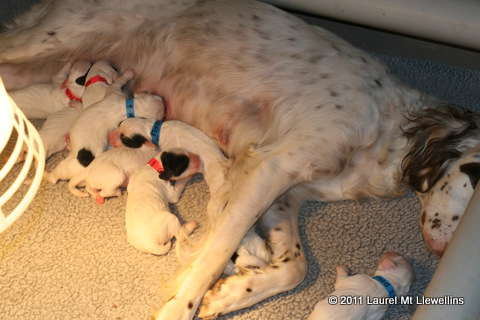 The first photos of the pups can now be seen here. The pups have been given their temporary litter names and the ID collars are on. The boys have blue, girls have pink. Eventually they will have different colors.
All seems to be going well and the pups will have their dew claws removed tomorrow.
Santana is doing well and is settling in to being a mother very nicely. She will also get a check-up tomorrow.  Note that the Web cam will be off for a while.