Northwoods Wild Bird Camp 2013—Week 1
My mission is to help you have a healthier dog and breeders to raise healthier Llewellin Setters puppies through educational content based on over twenty years raising, training, and breeding Llewellin Setters. To help support these efforts, this page may contain affiliate links. I may earn a small commission for qualifying purchases at no cost to you.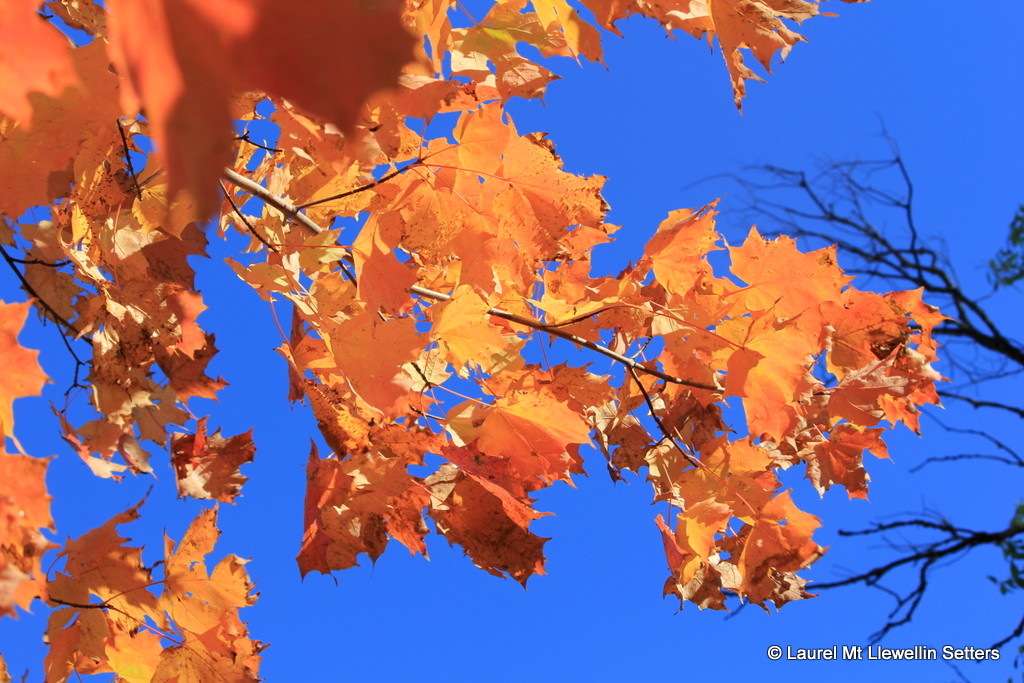 Well folks, after a several week delay (in comparison to earlier years) we are finally here and getting down to the business of Northwoods Wild Bird Camp 2013 and real bird hunting—Ruffed Grouse and Woodcock hunting. We had our daughter's beautiful wedding, Scott had surgery that will keep him from carrying a gun much this season, but he'll be the camera man when he is able.
The dogs were beyond ready and have quickly settled in to the new routine. Even the pups, Annie and Kat, have adjusted quickly and all is going great. We are so glad to finally be here doing what we love. I'm sure you all feel the same way about Grouse camp or your coveted yearly bird-hunting trips, right?
We've been without Internet service until this evening and I am trying to make my way through weeks of e-mail, download and upload photos, and make a quick post here on the blog.
I'll post as often as I'm able and for now, here are some, okay a lot actually, photos for you: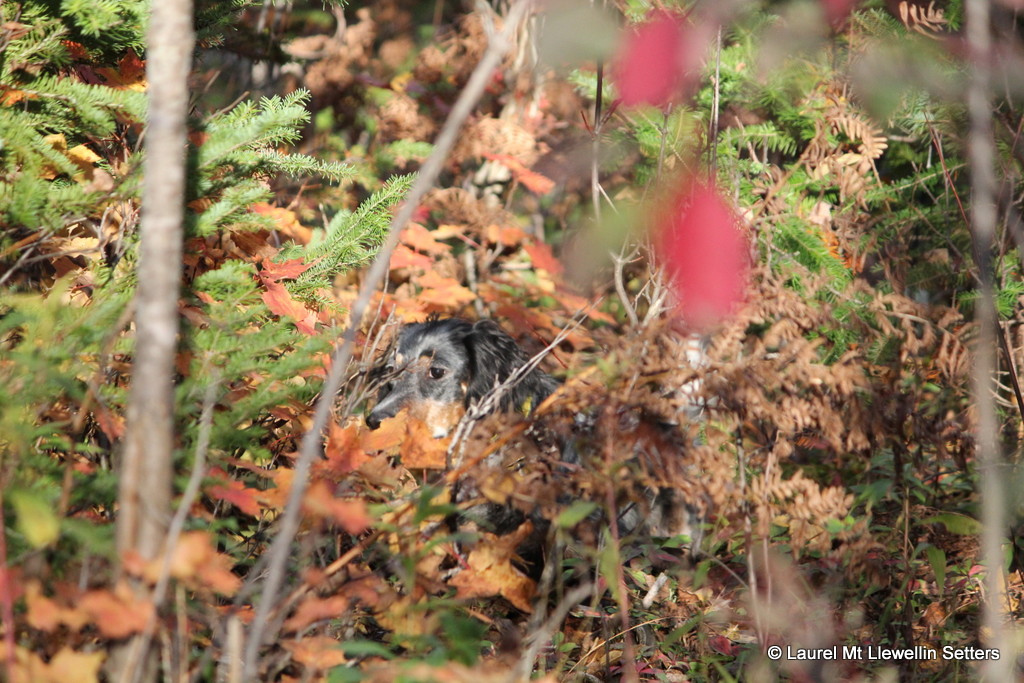 Wow, what a cool photo, eh?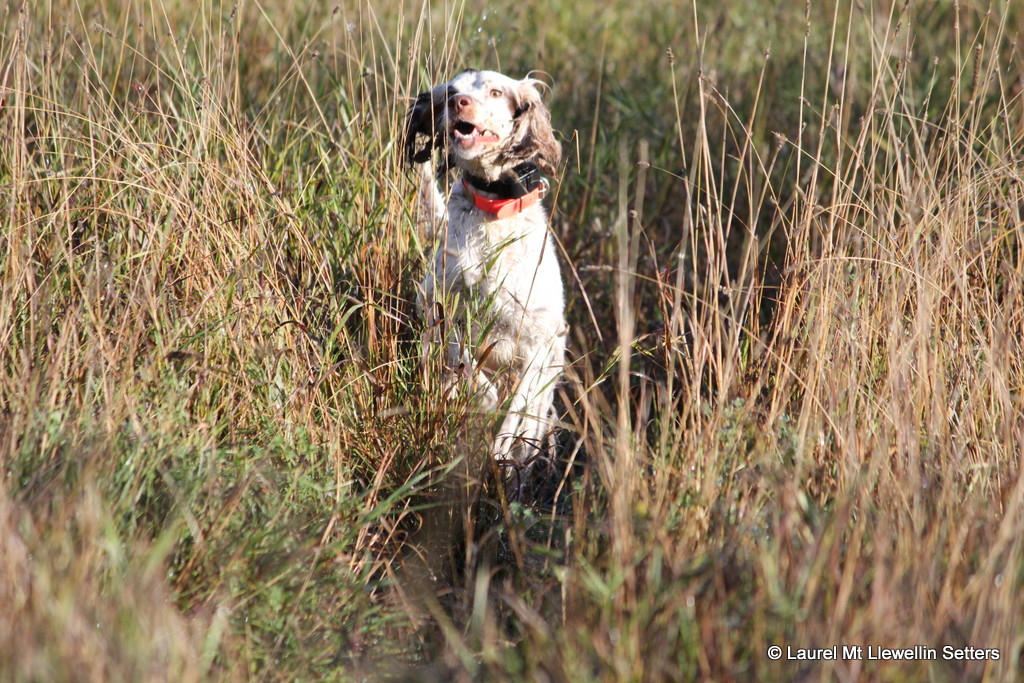 Santana is definitely very pregnant so we keep her time in the field limited to shorter runs.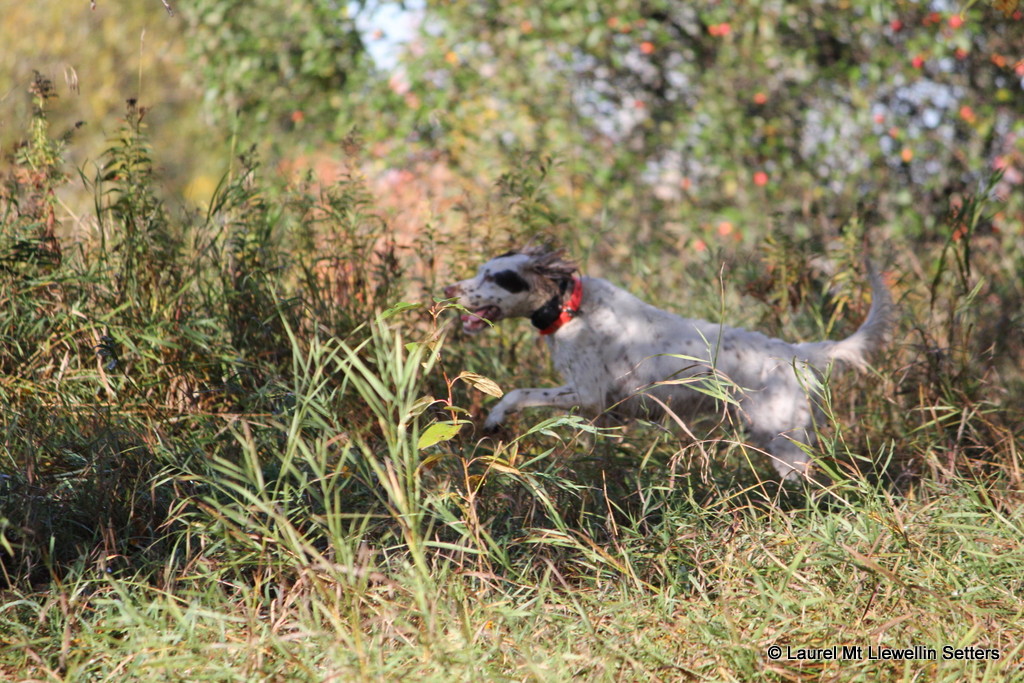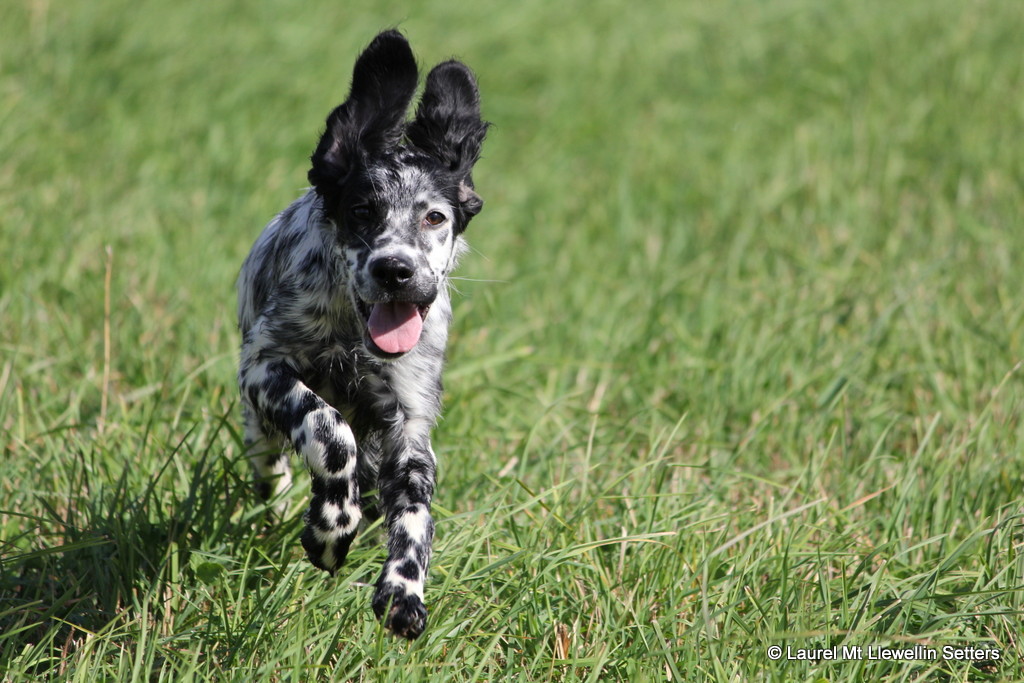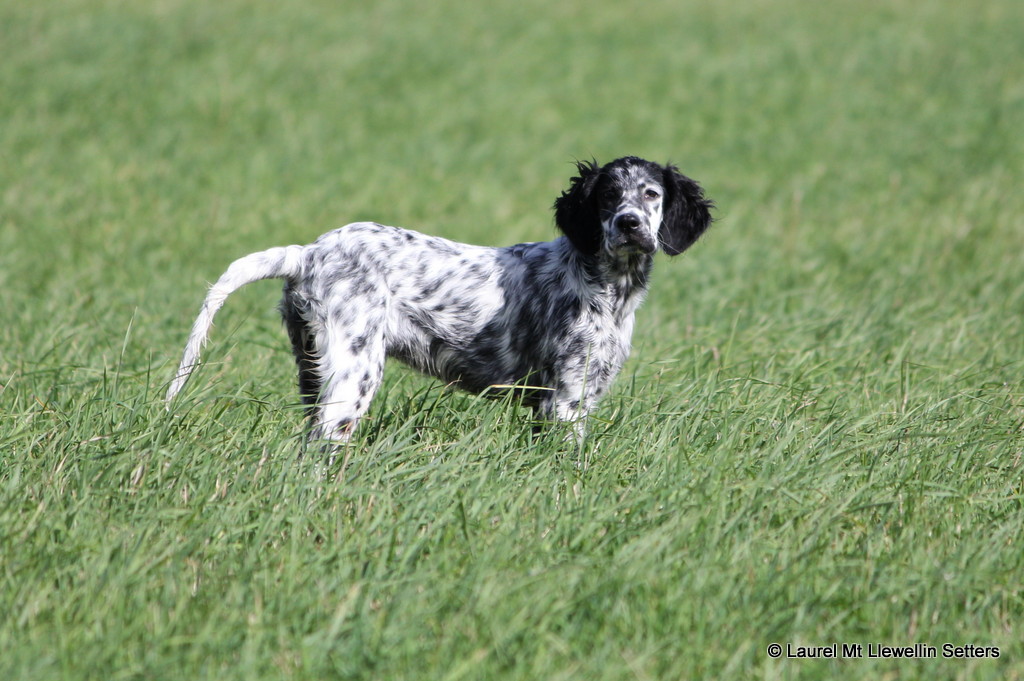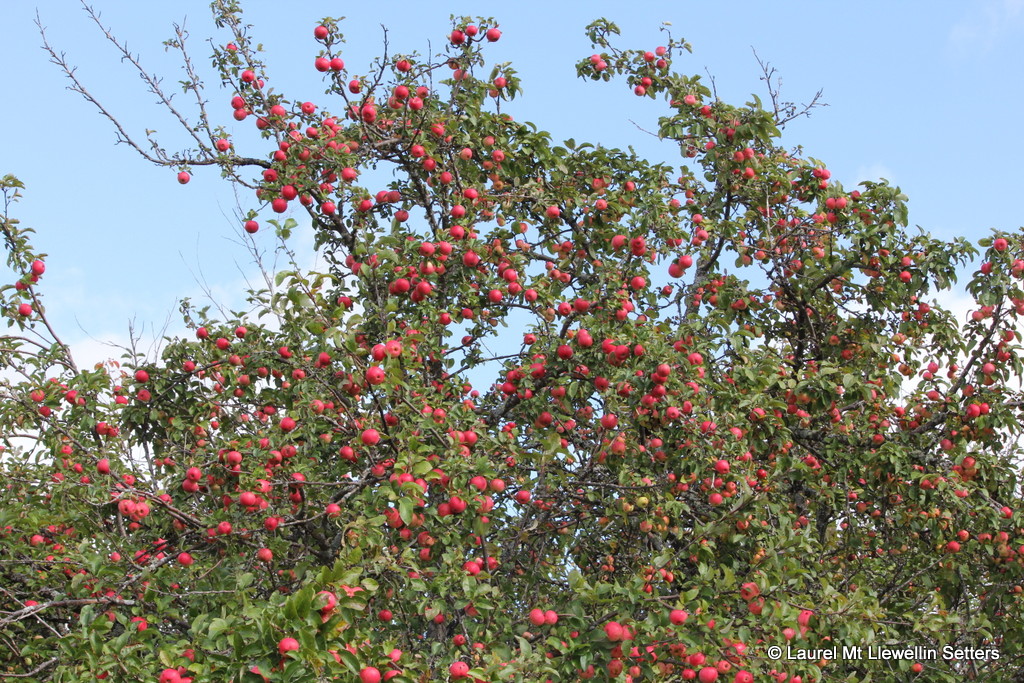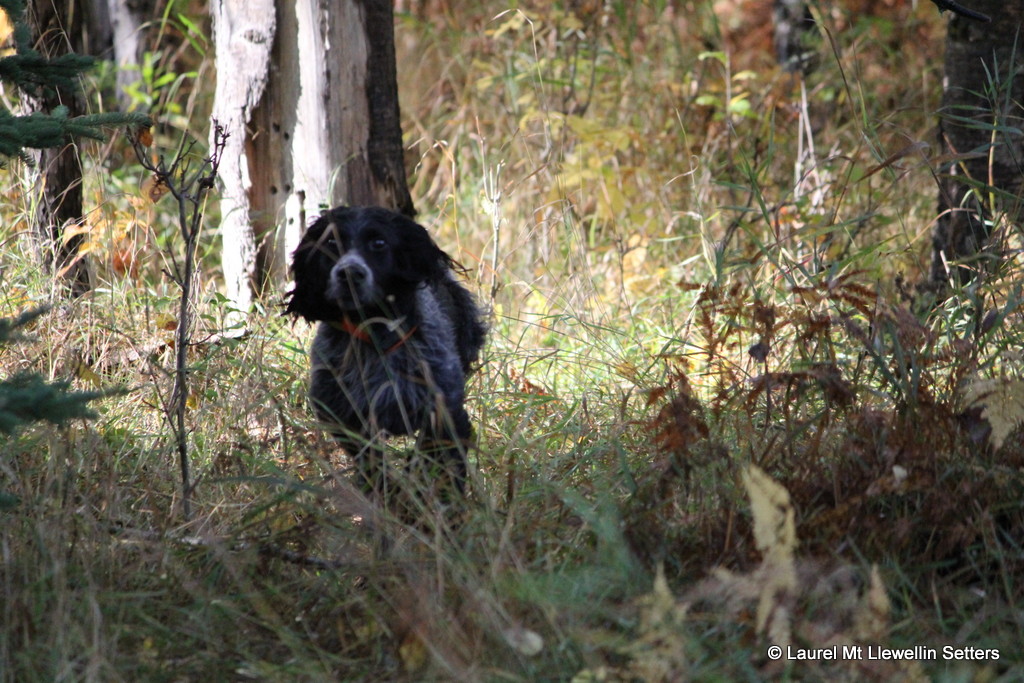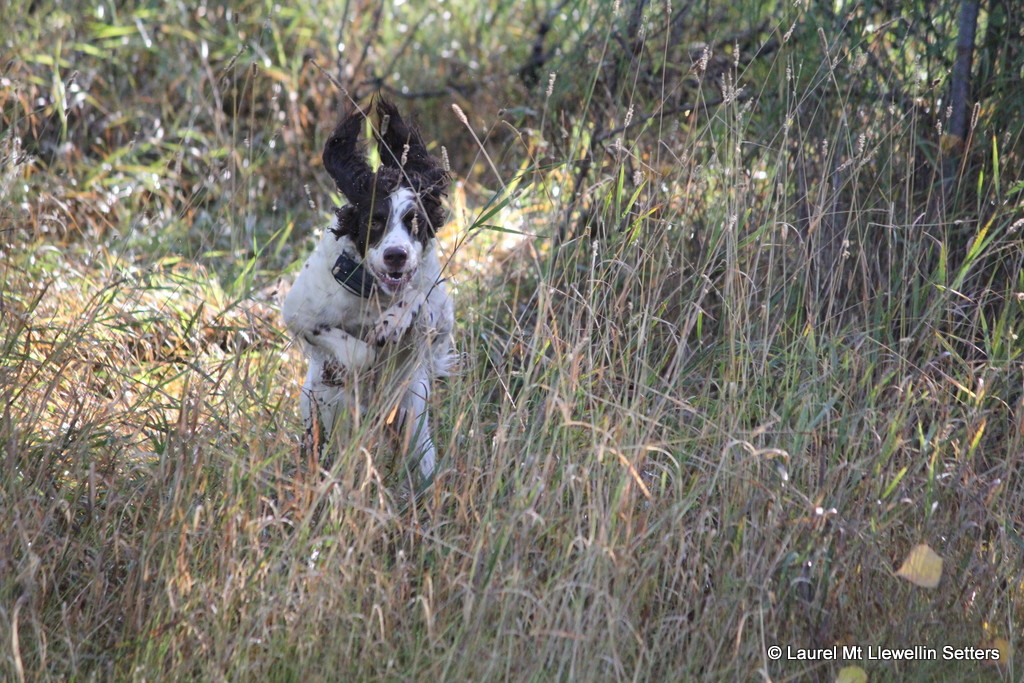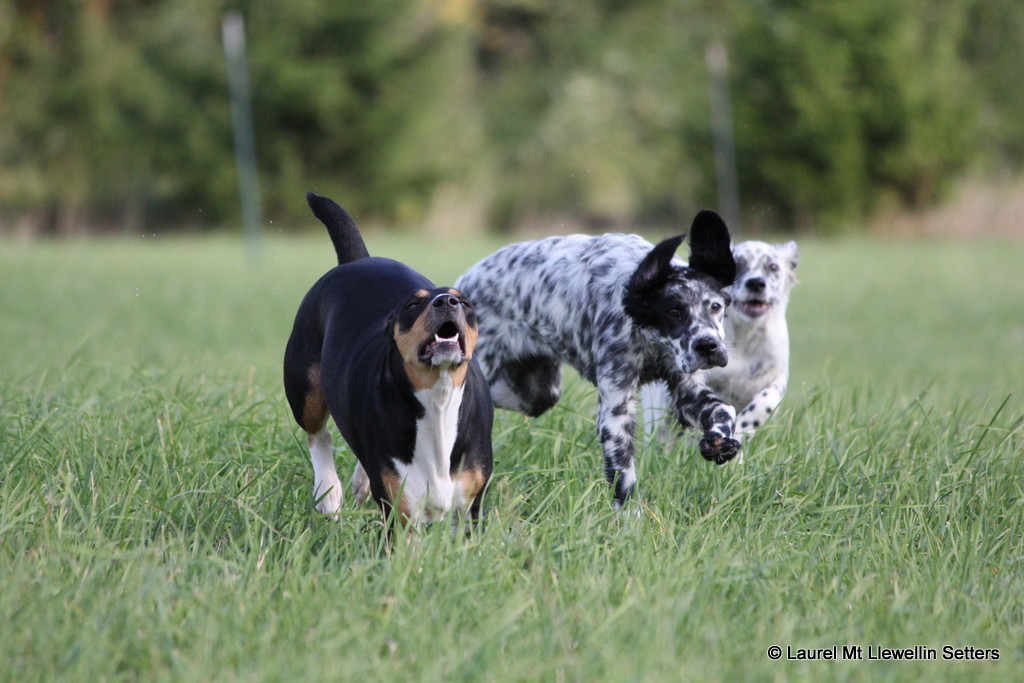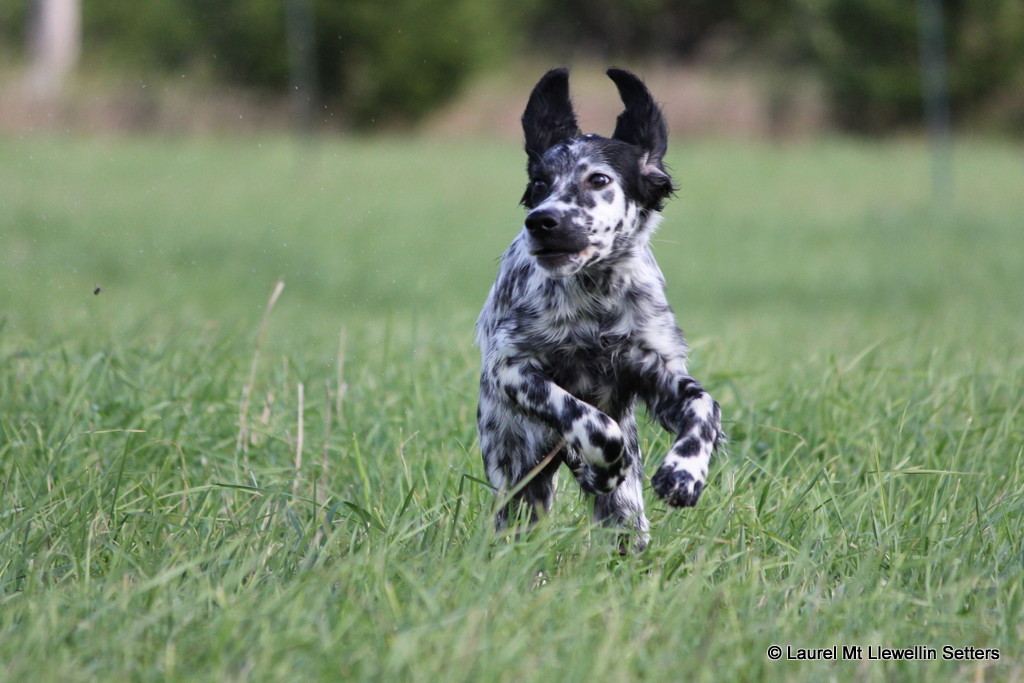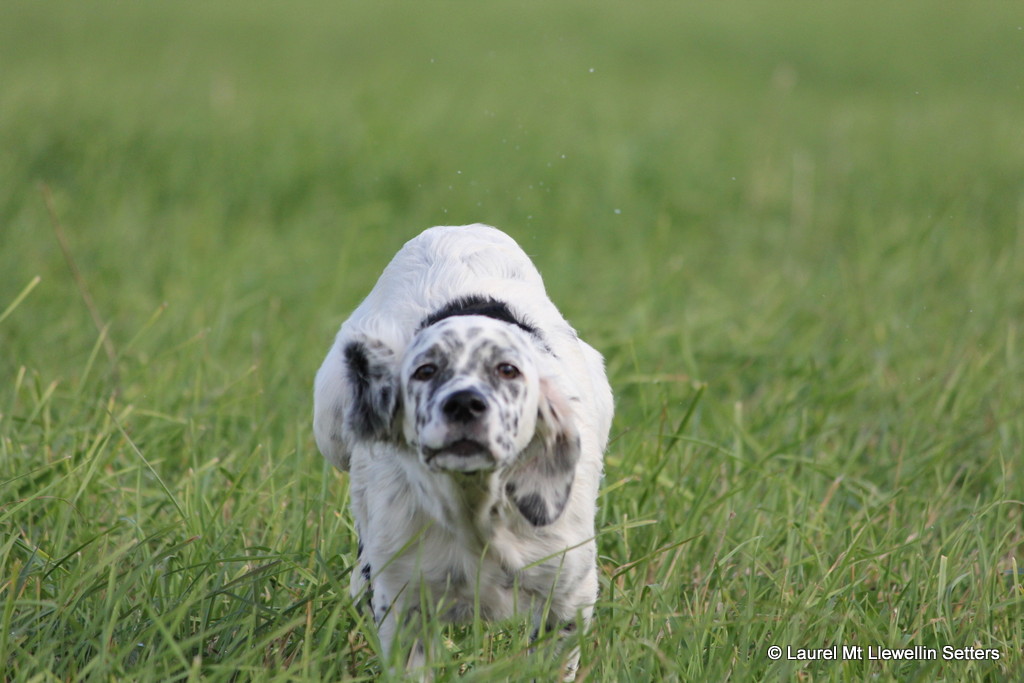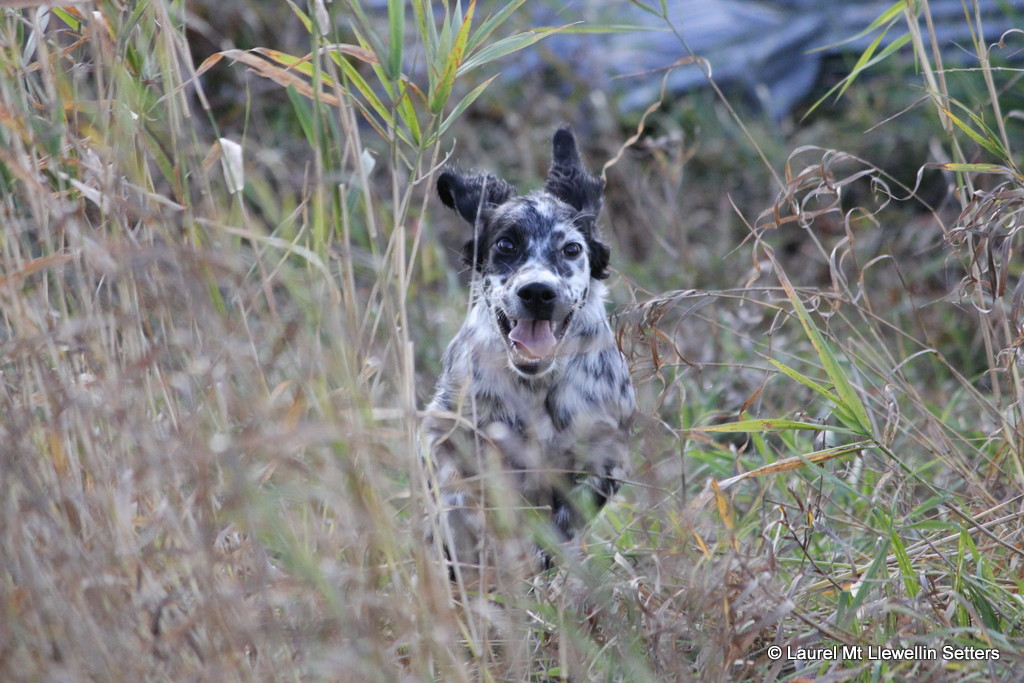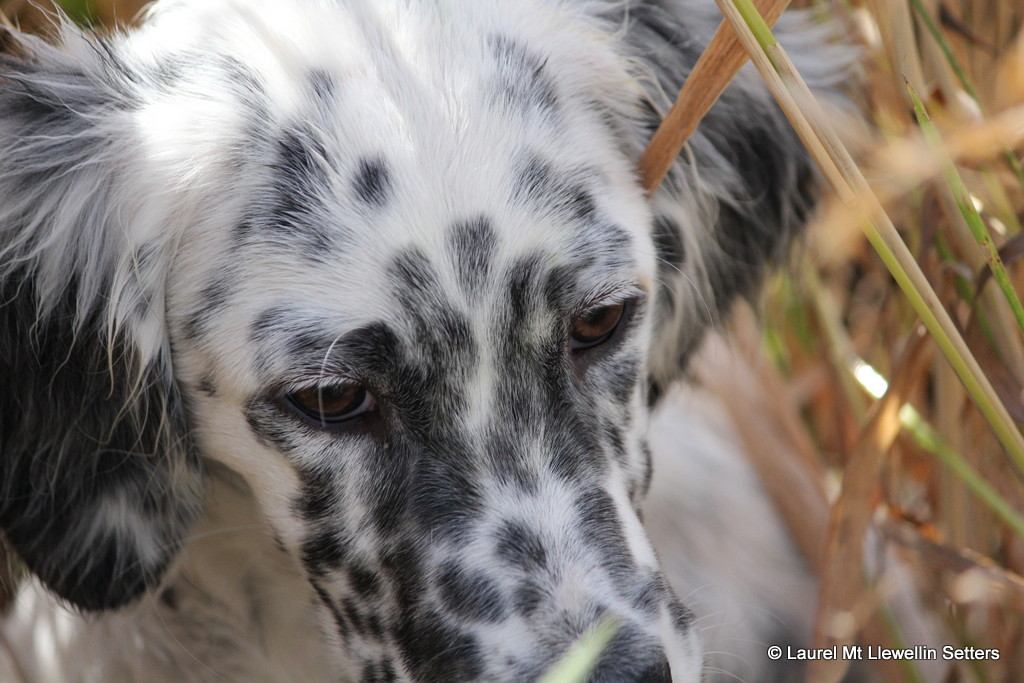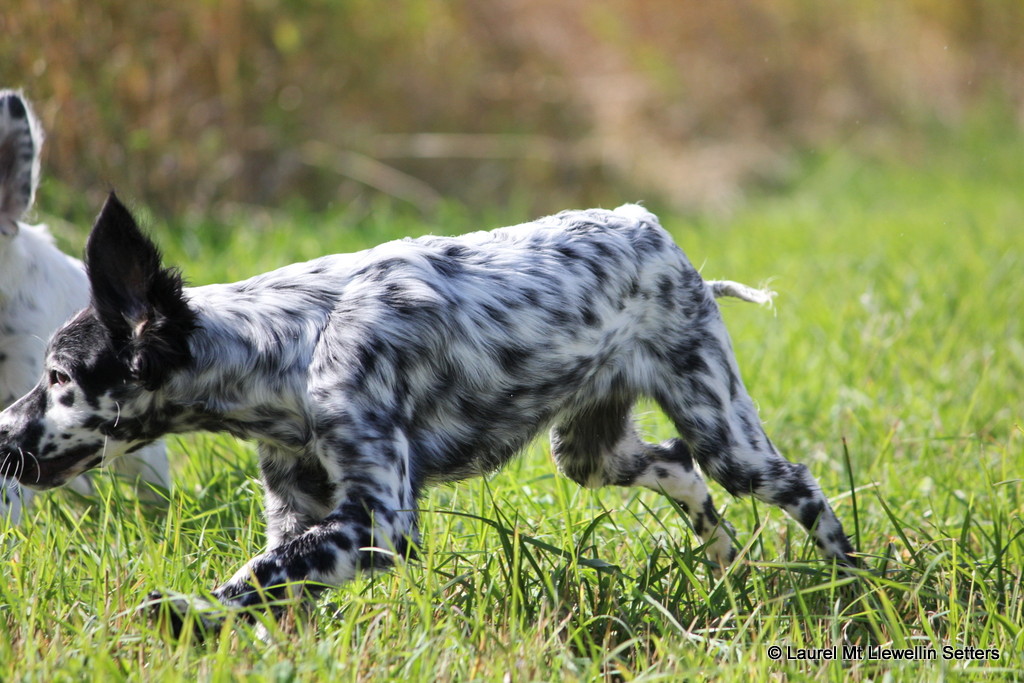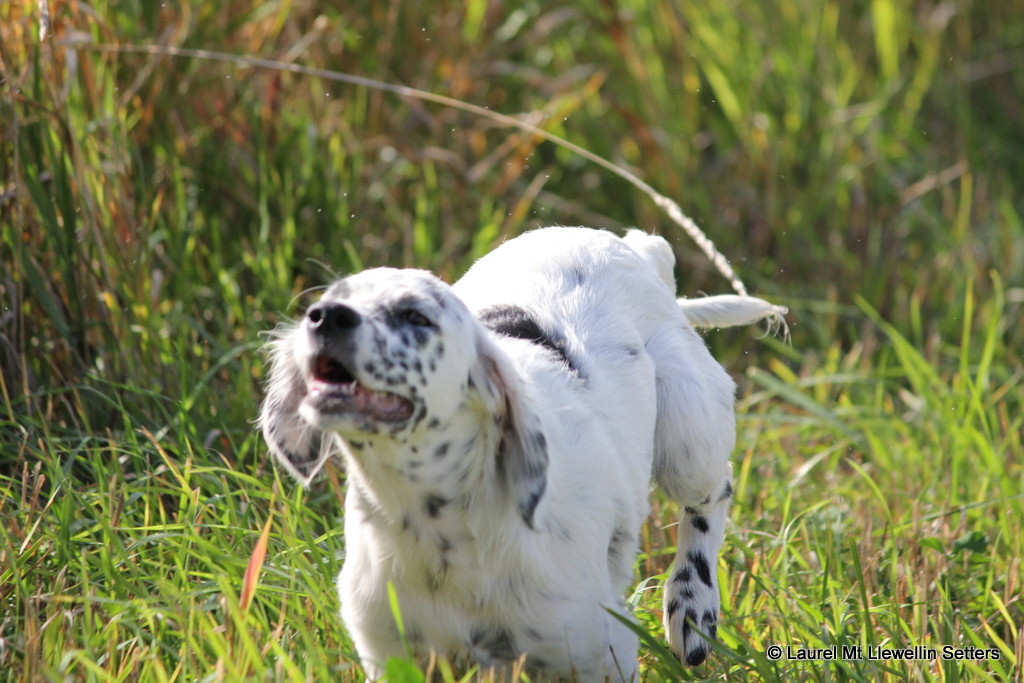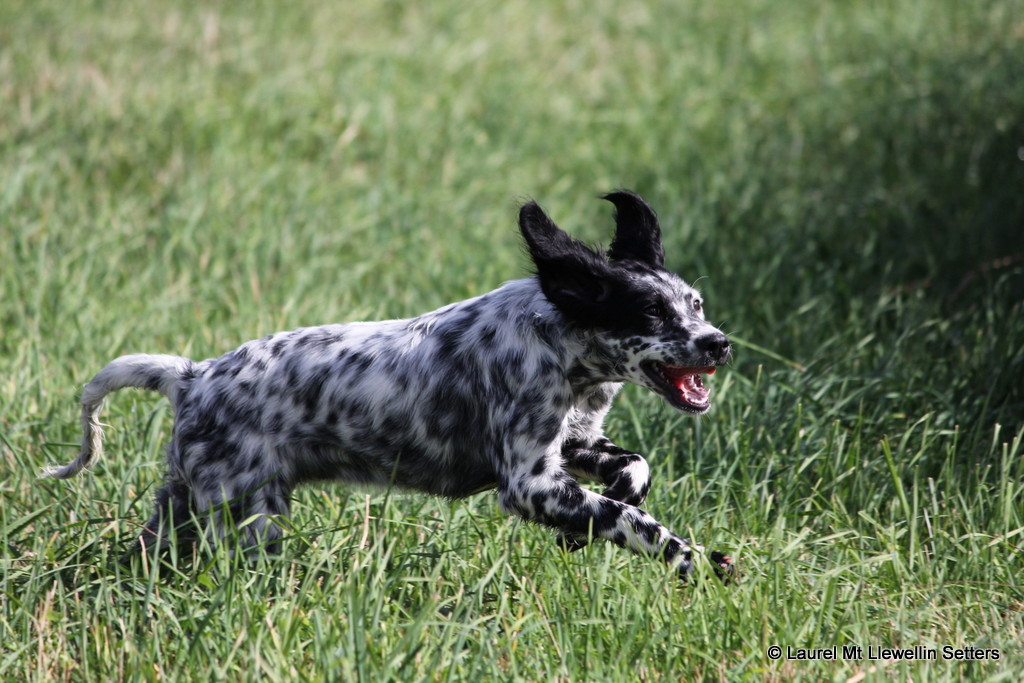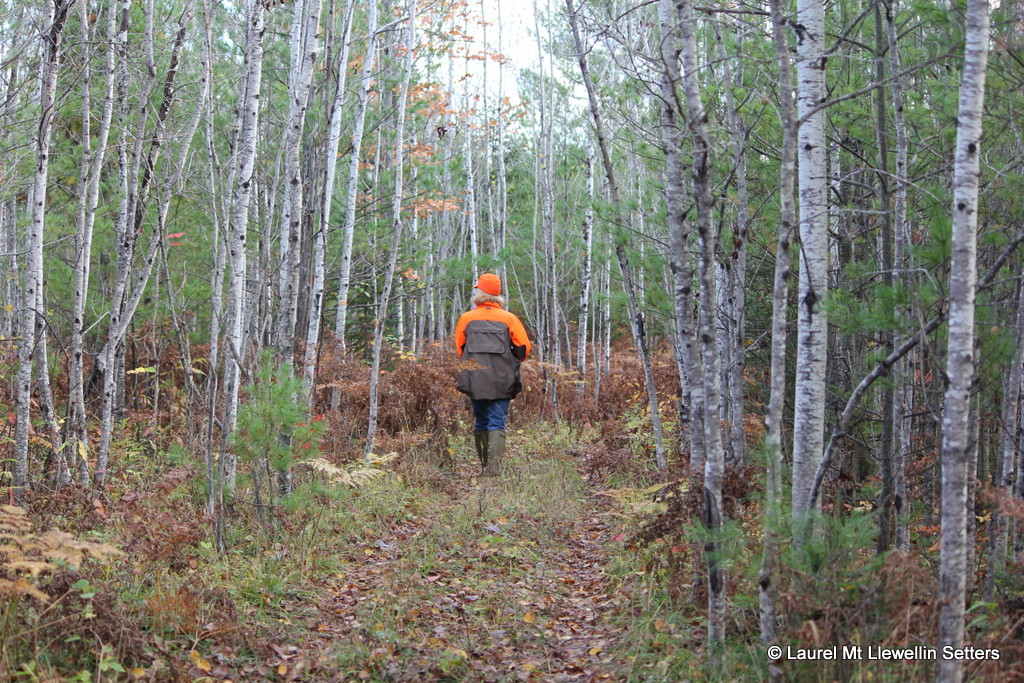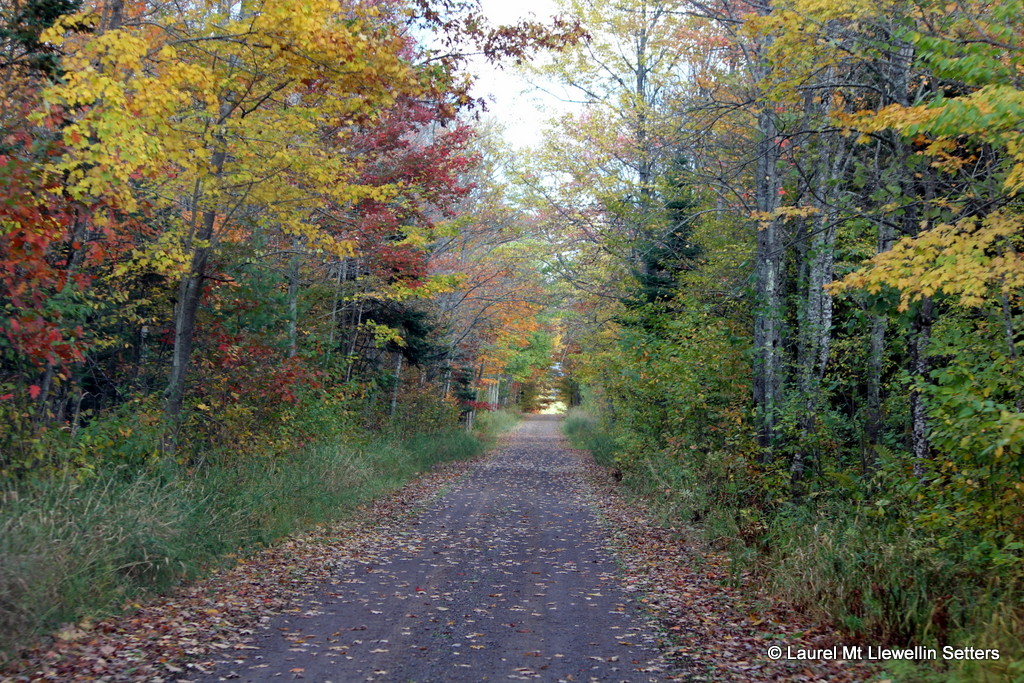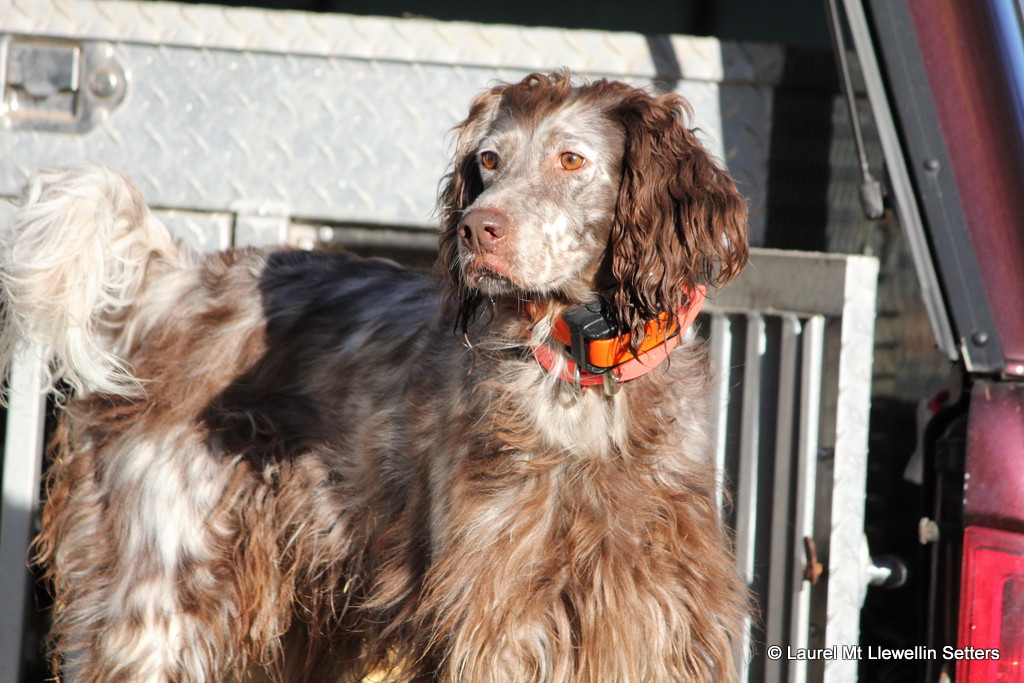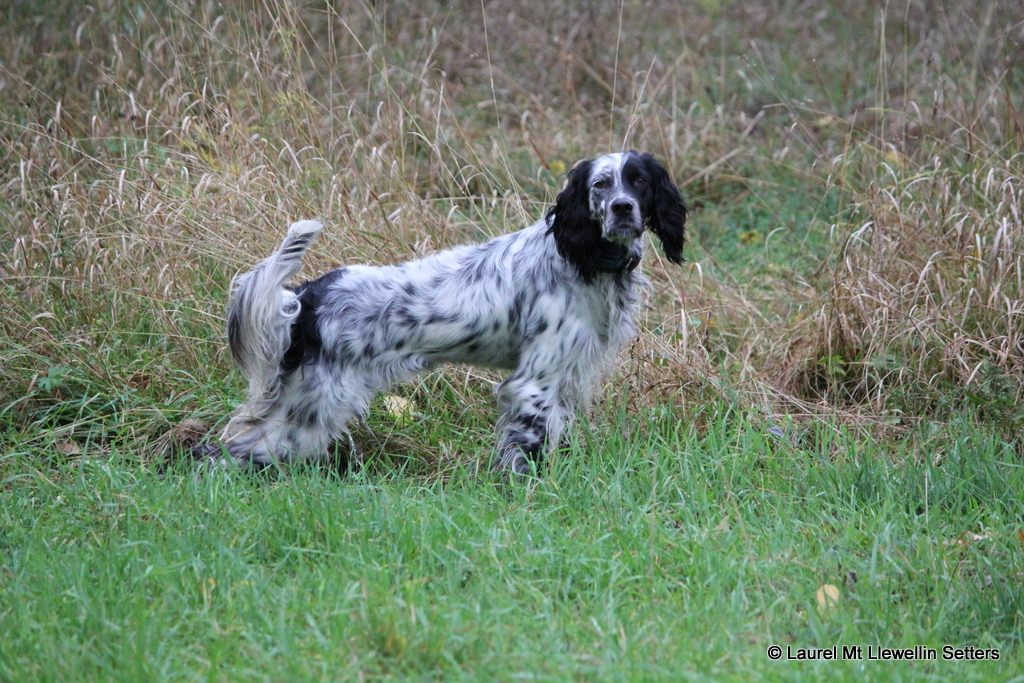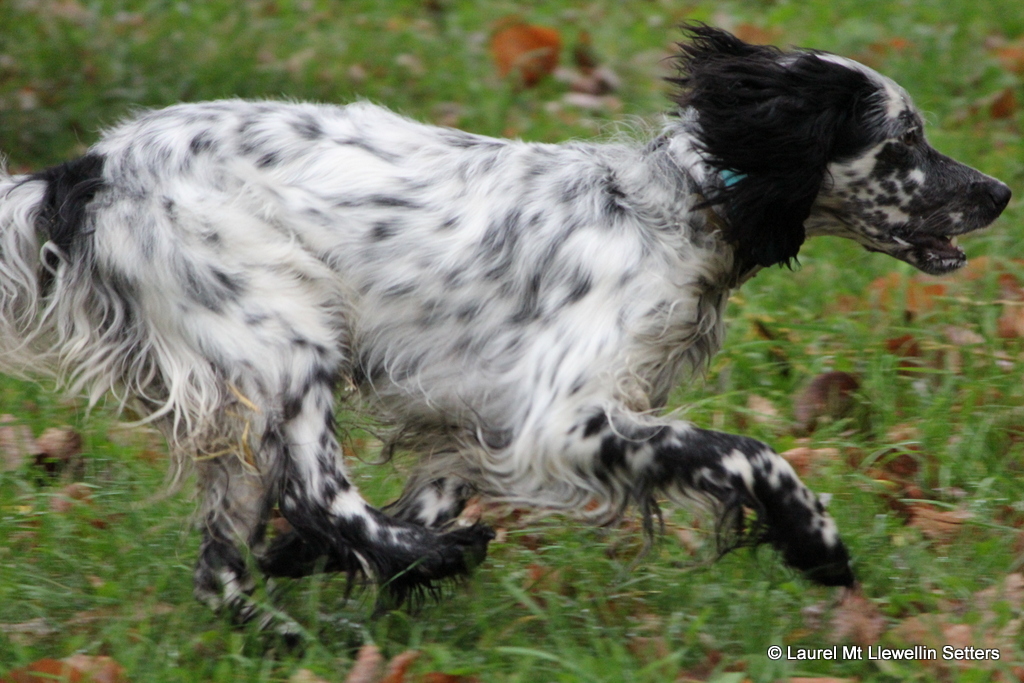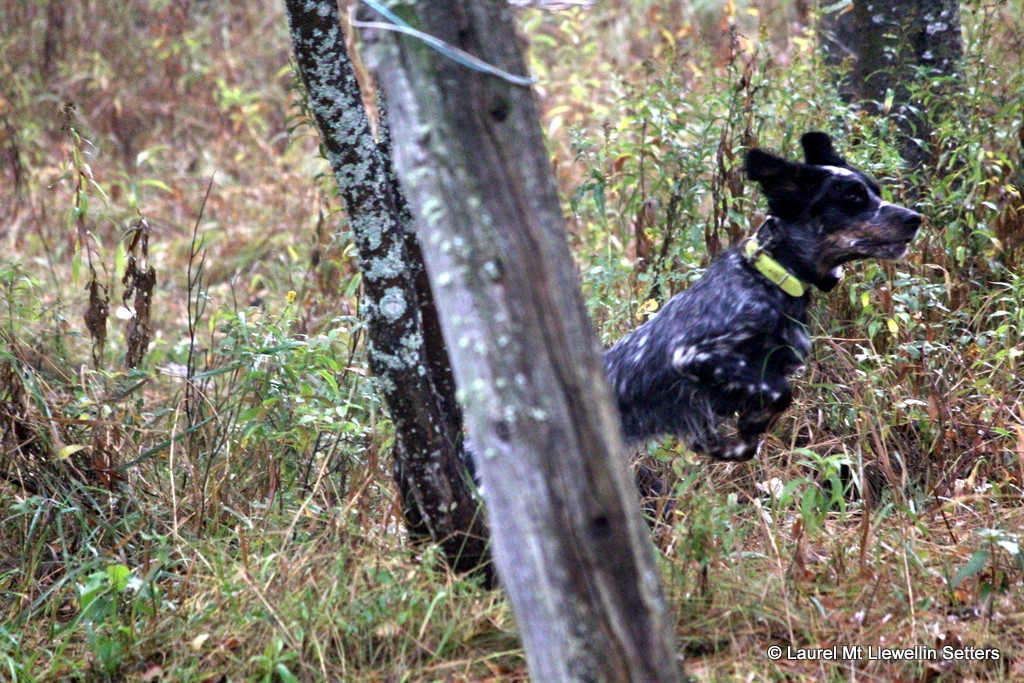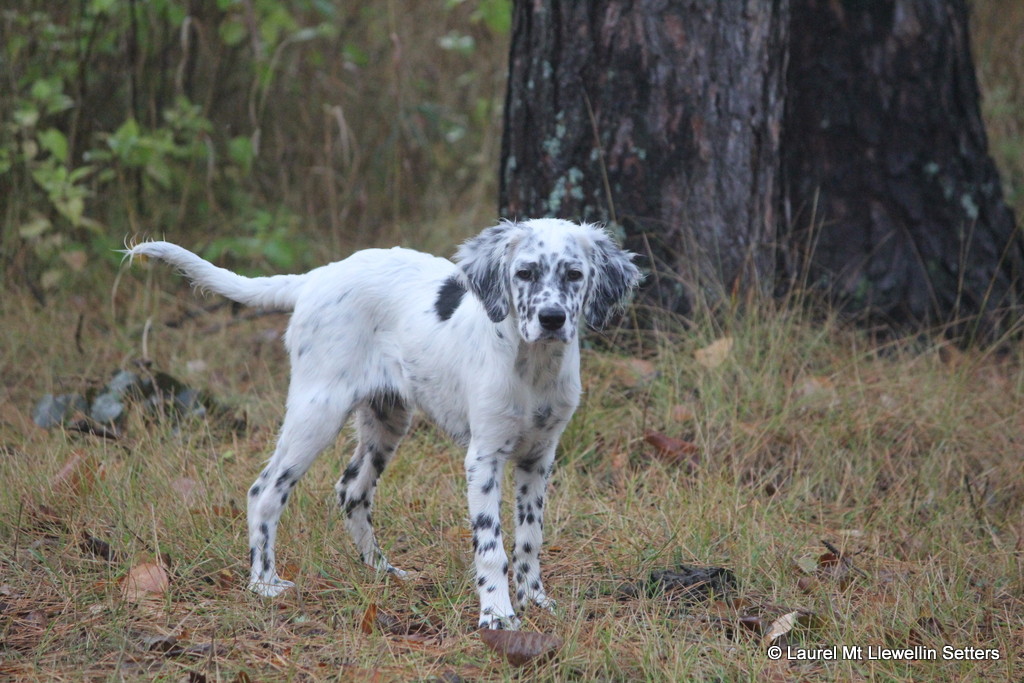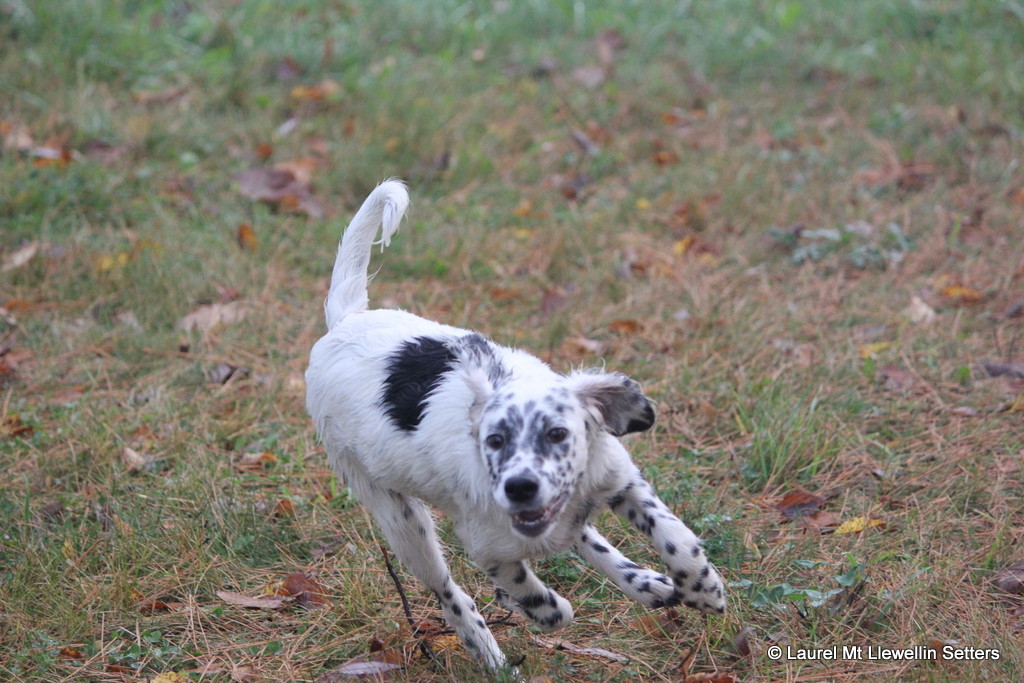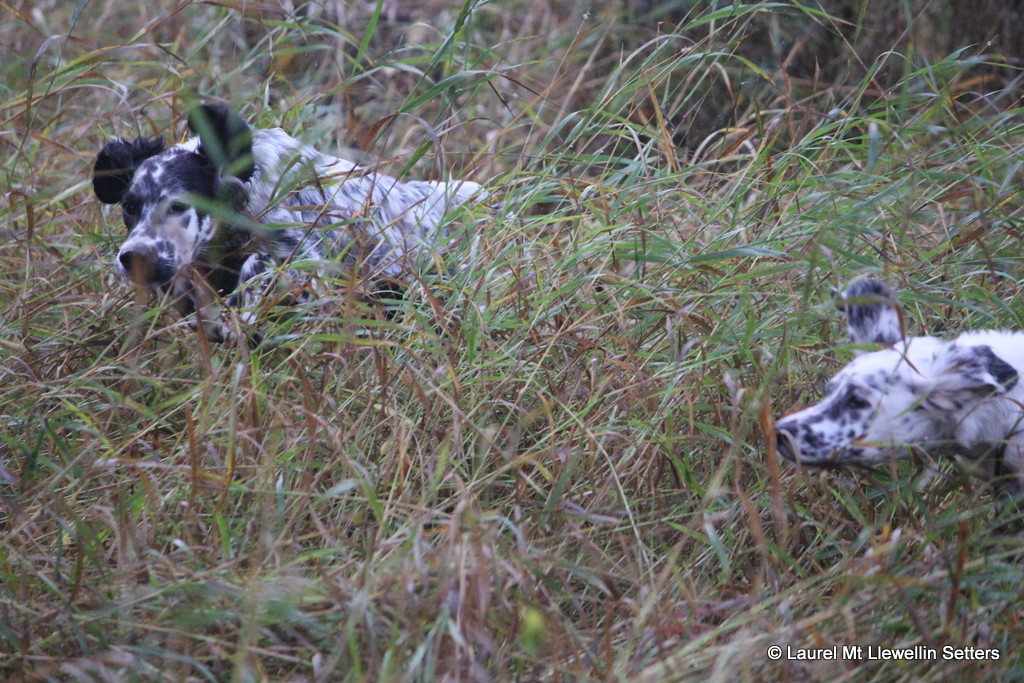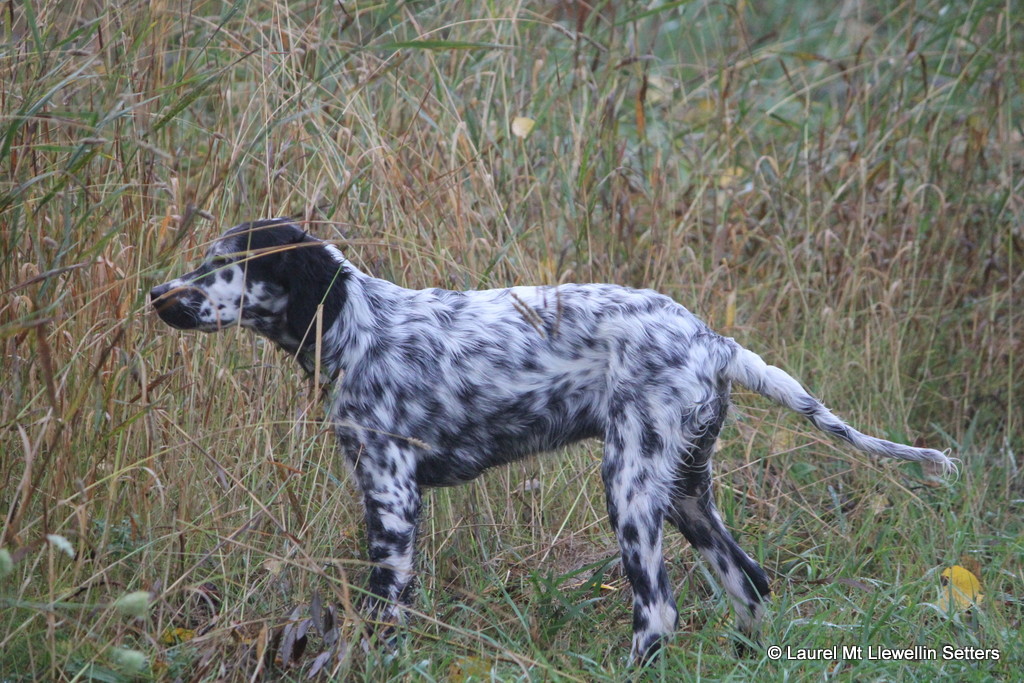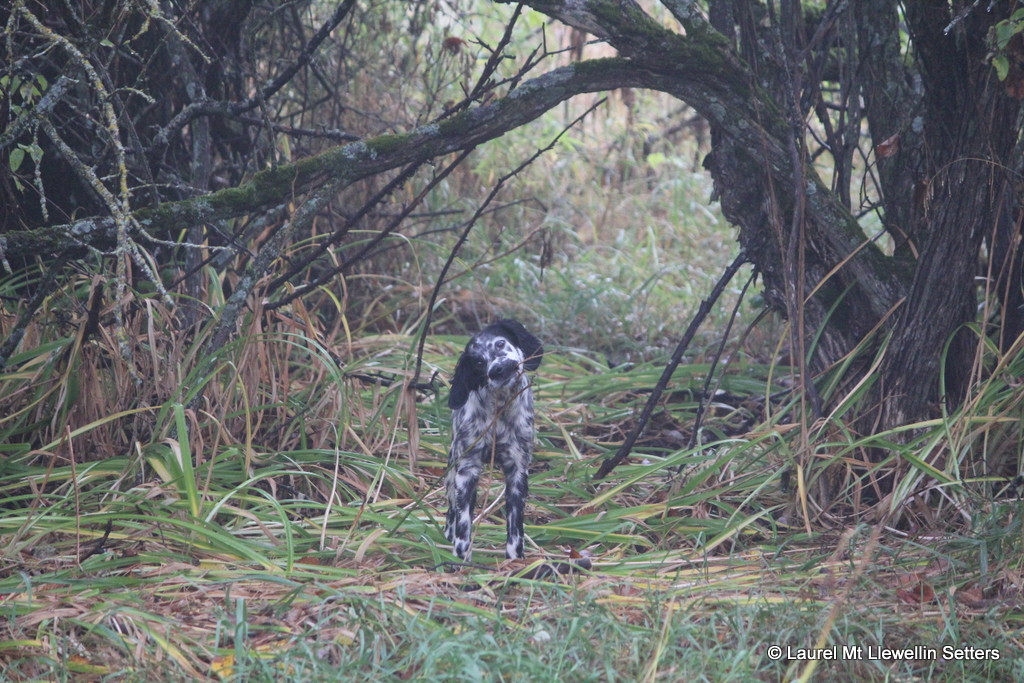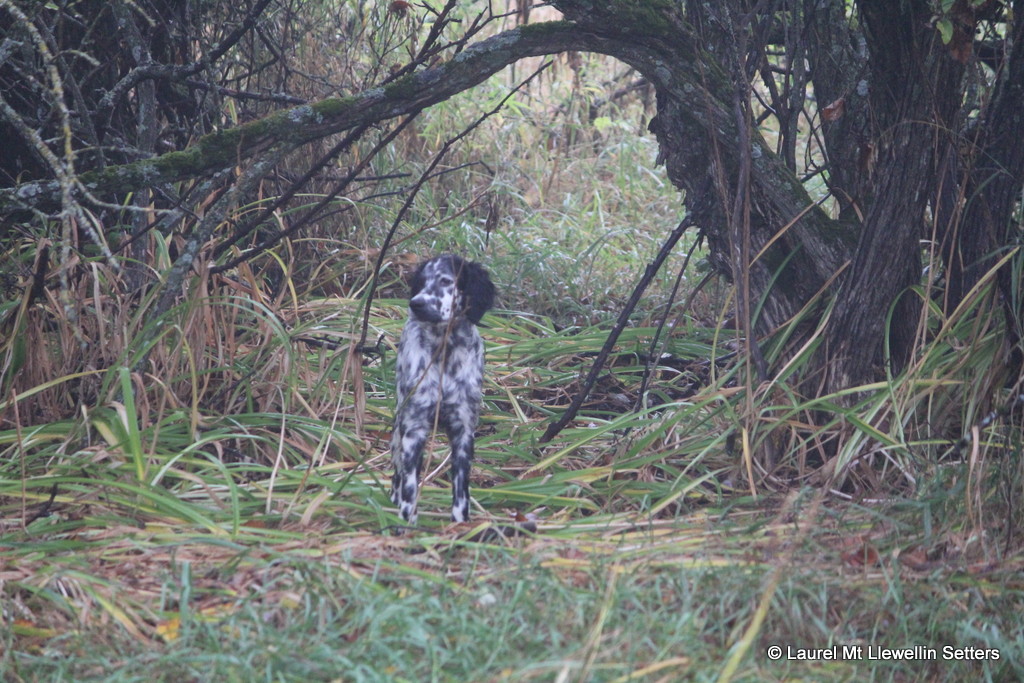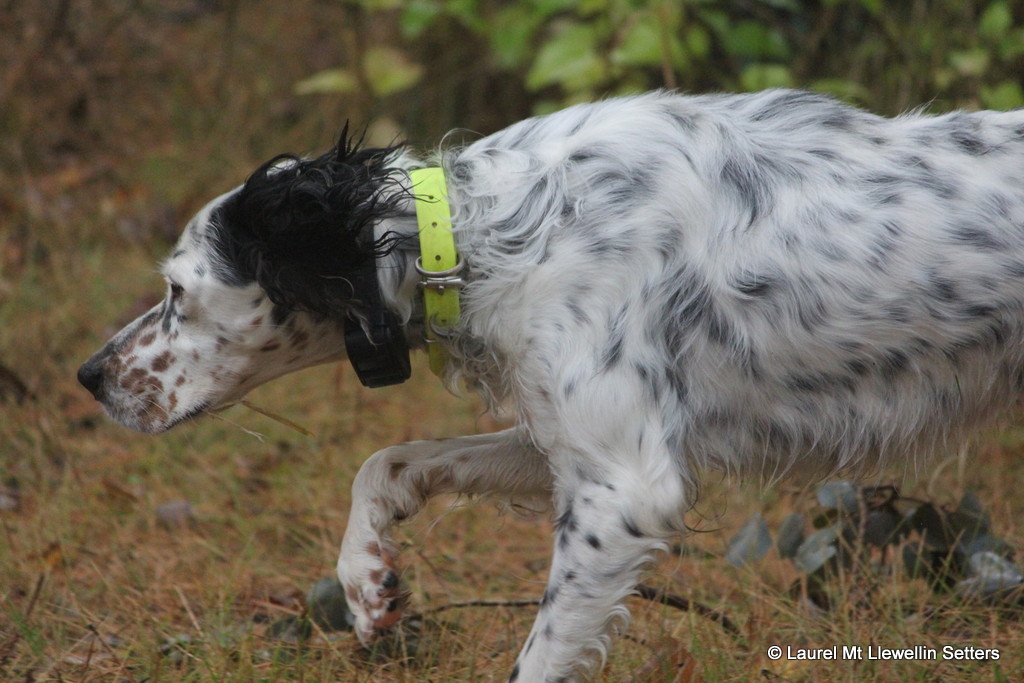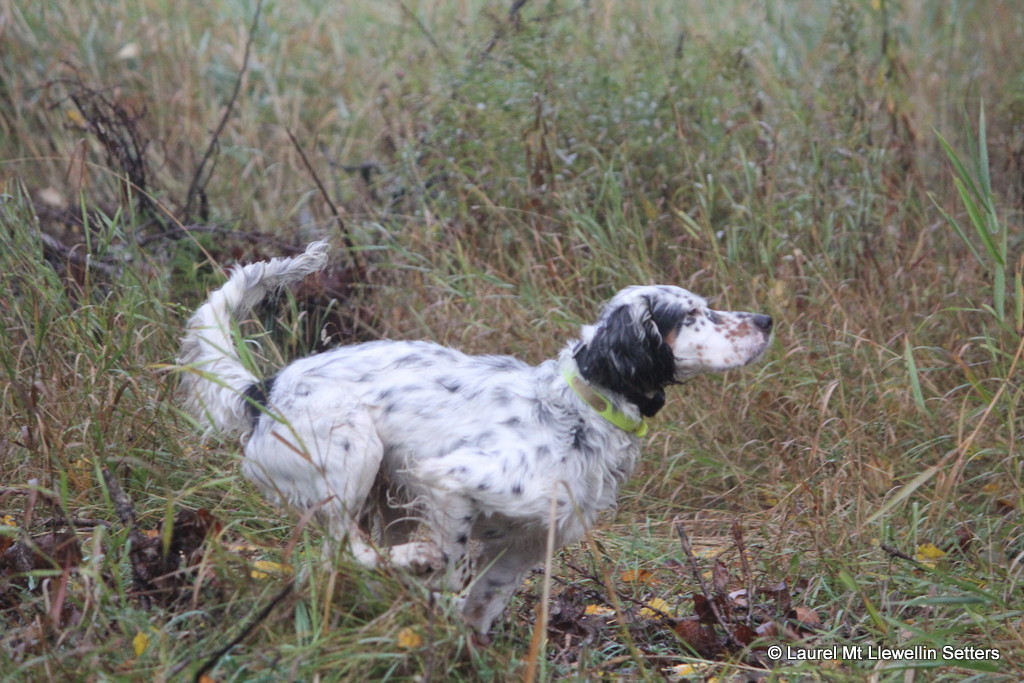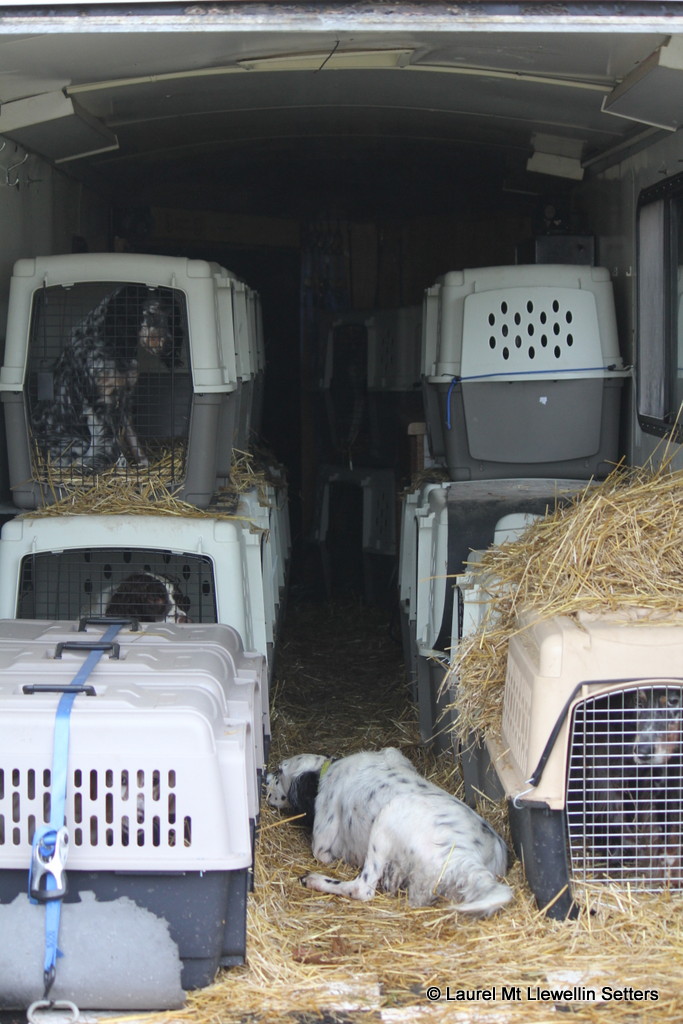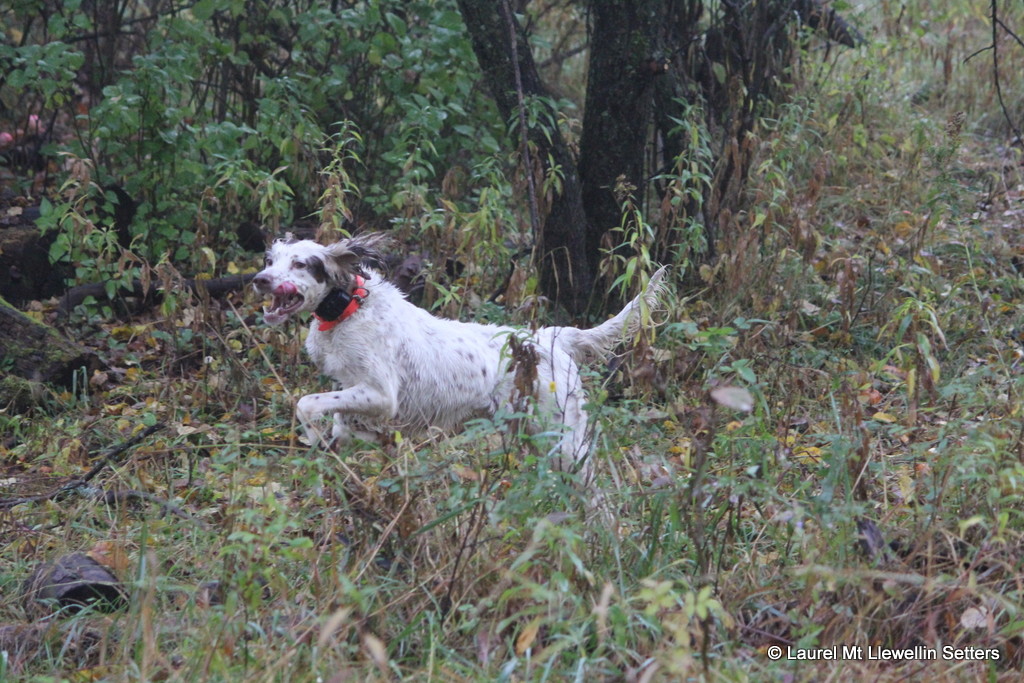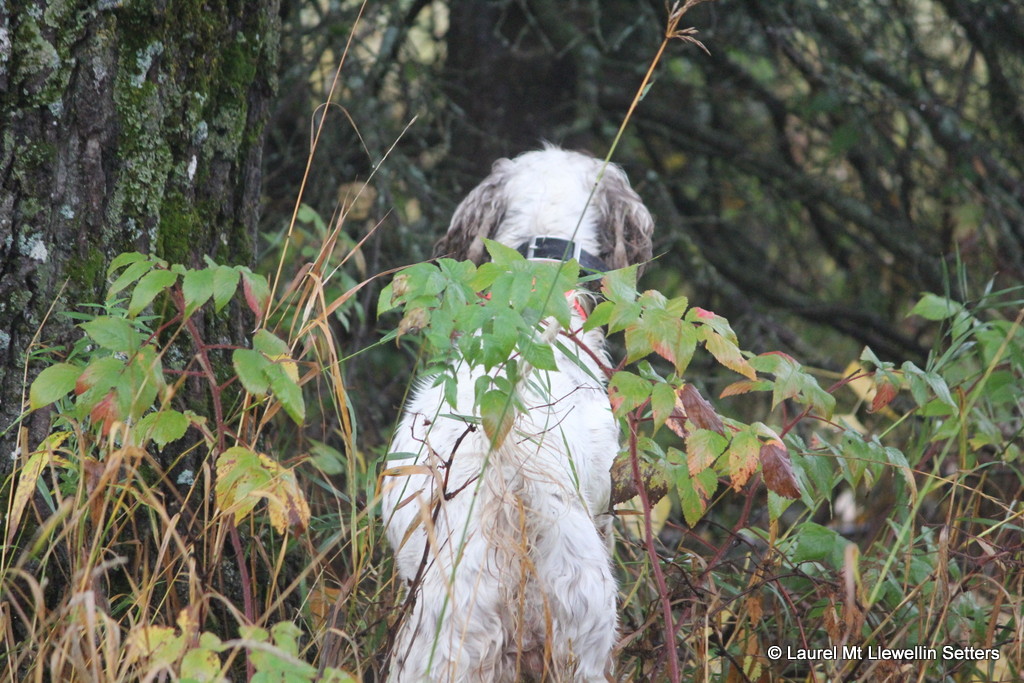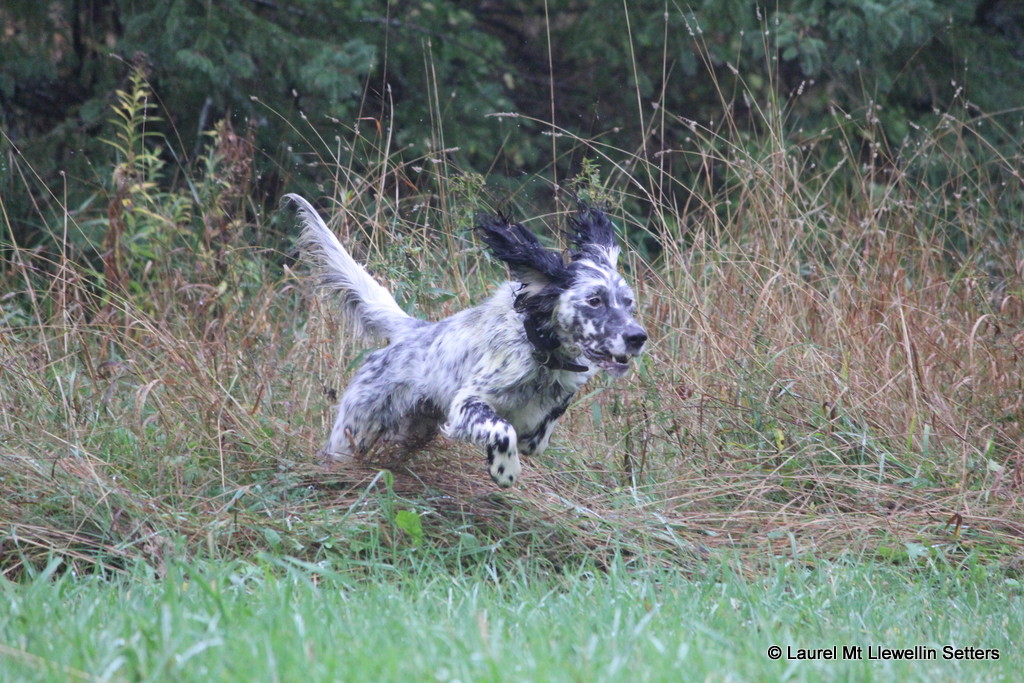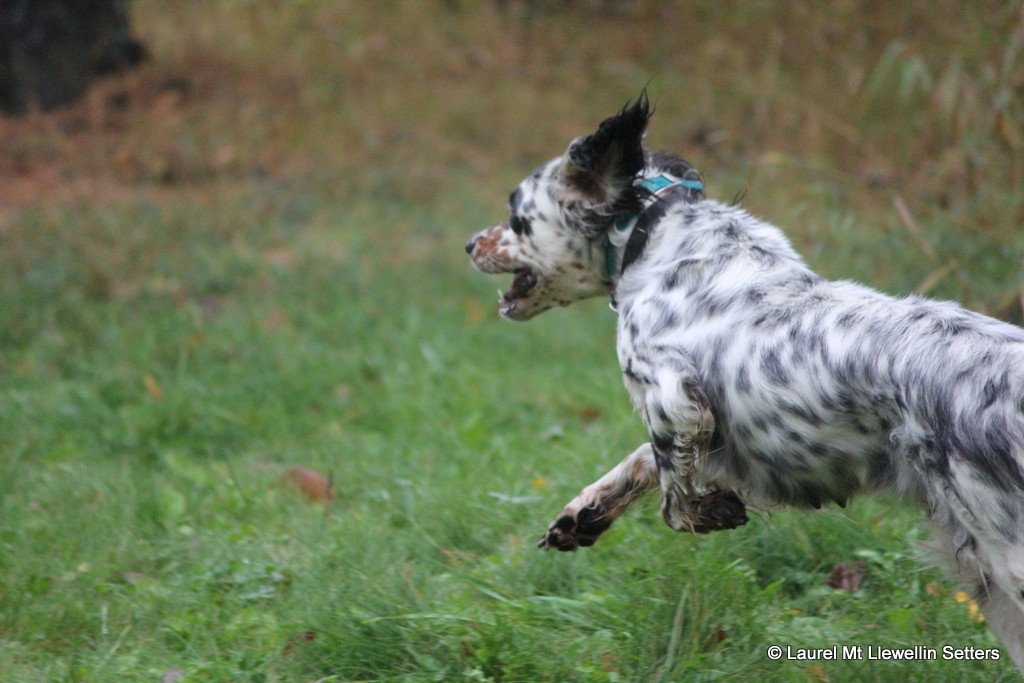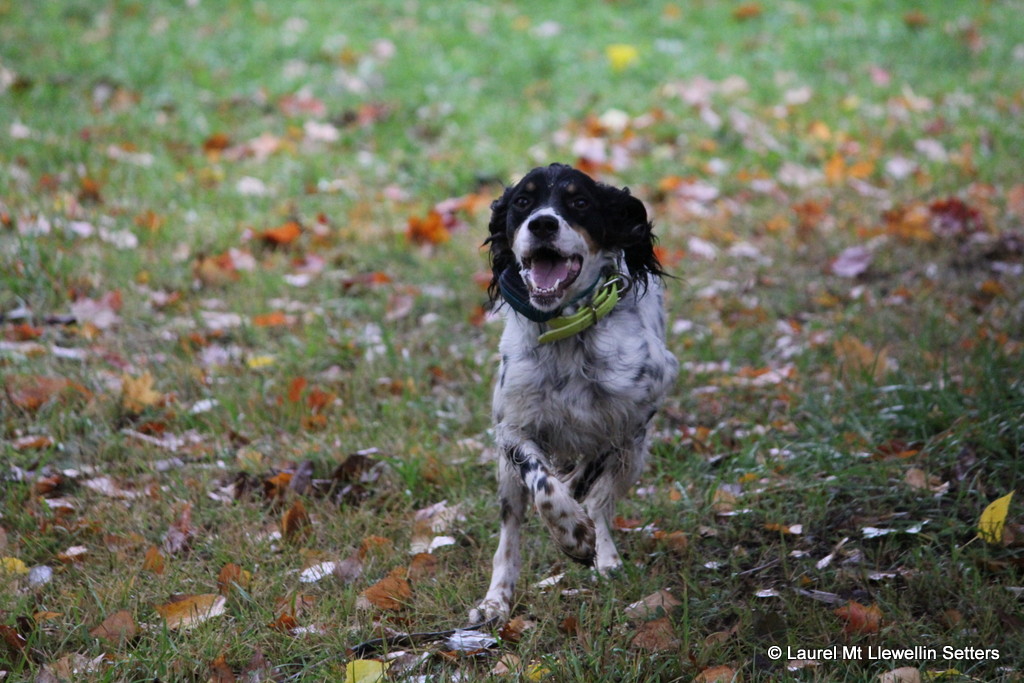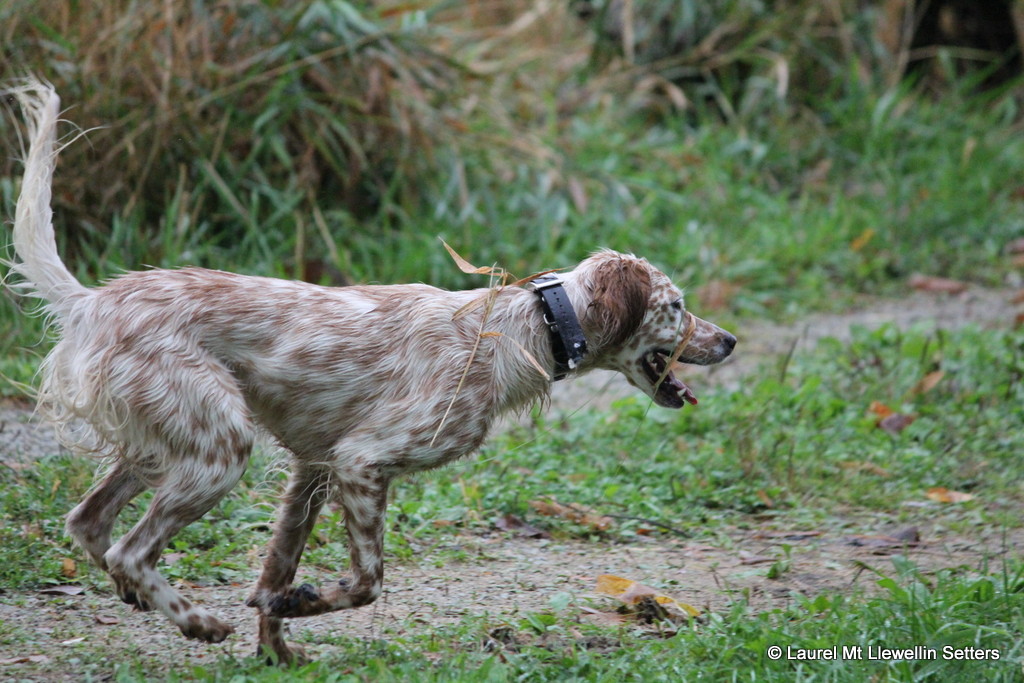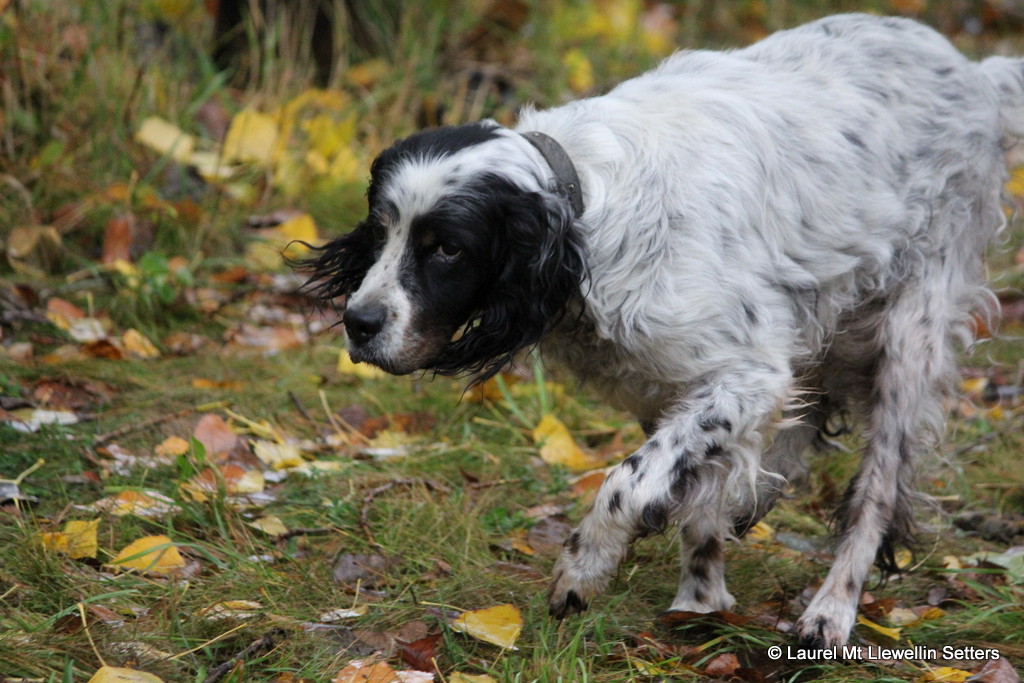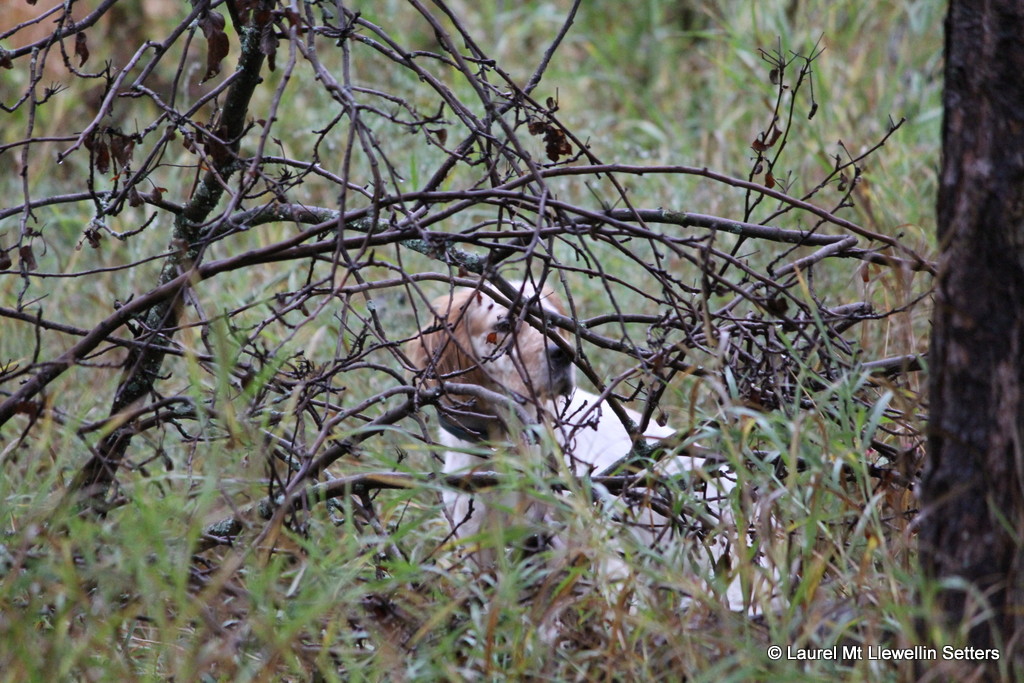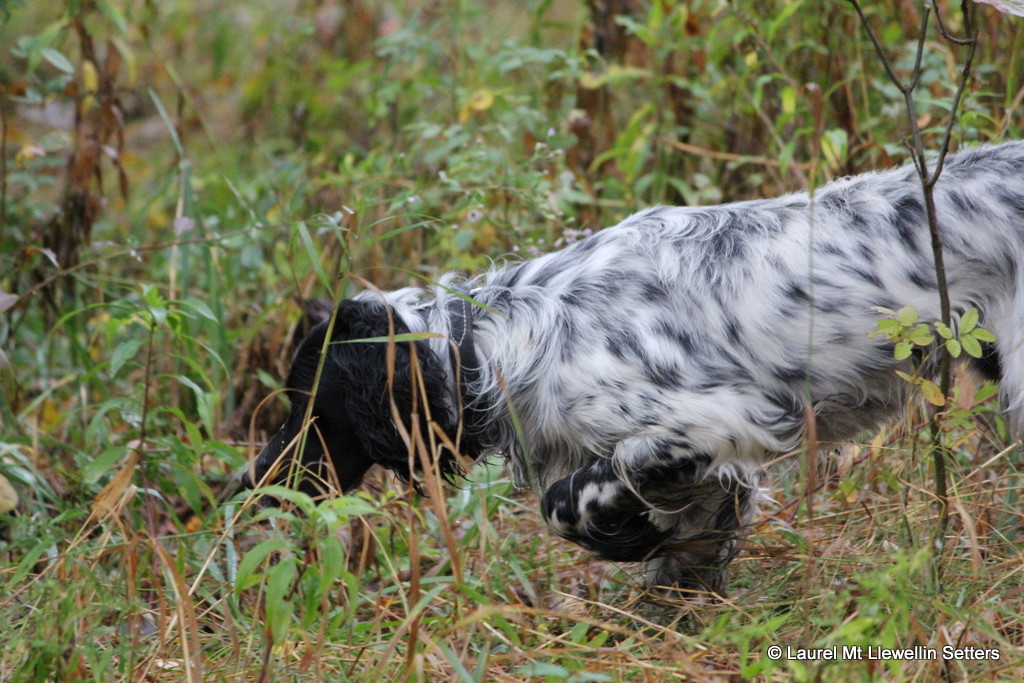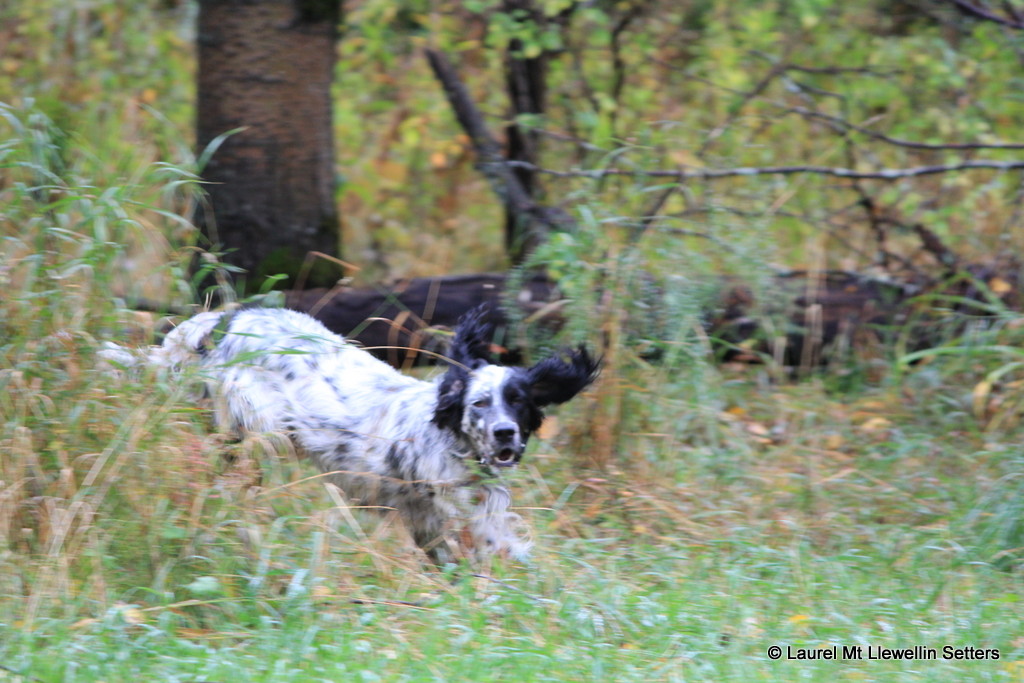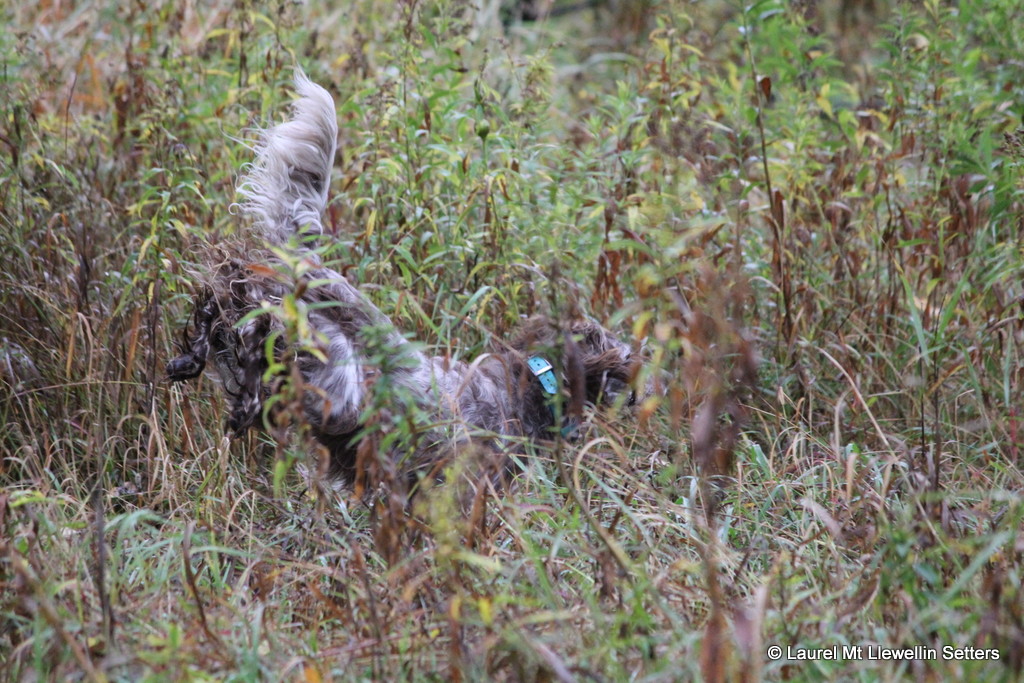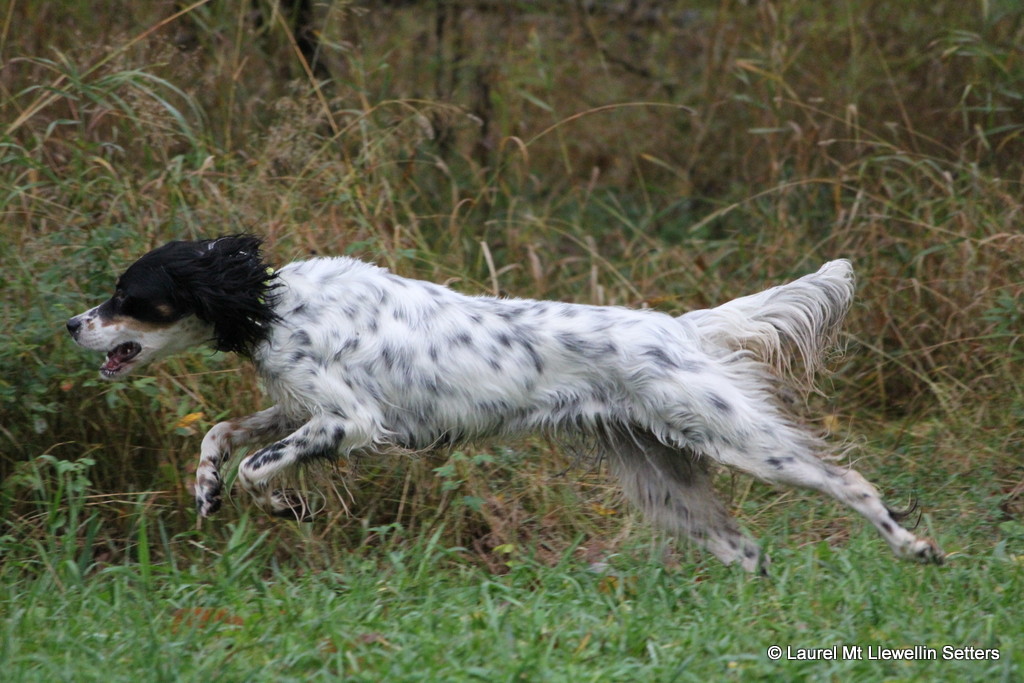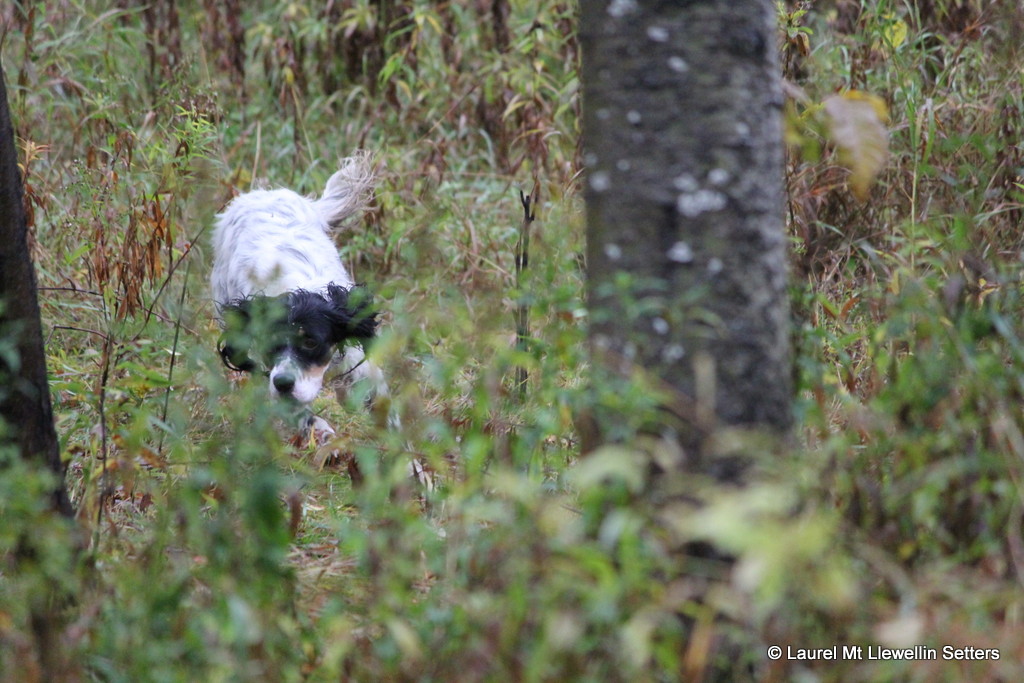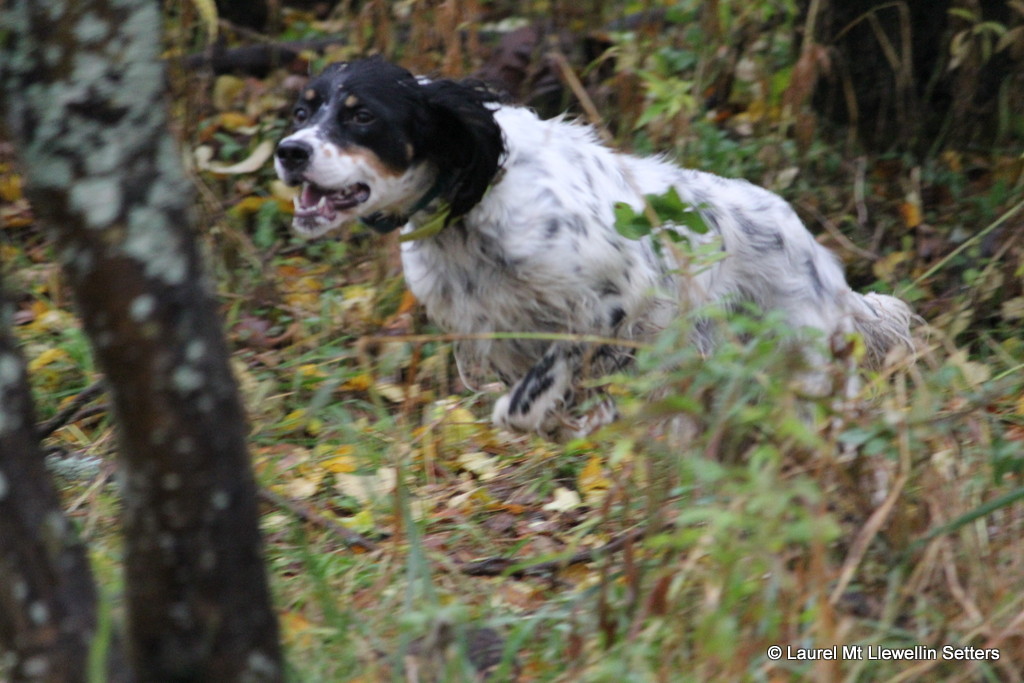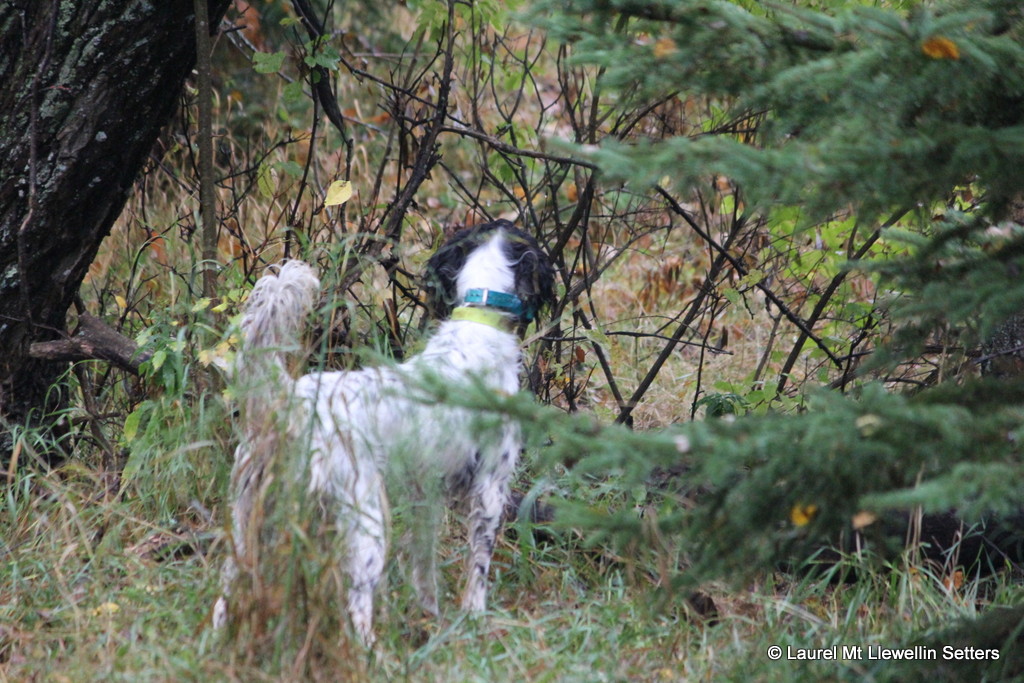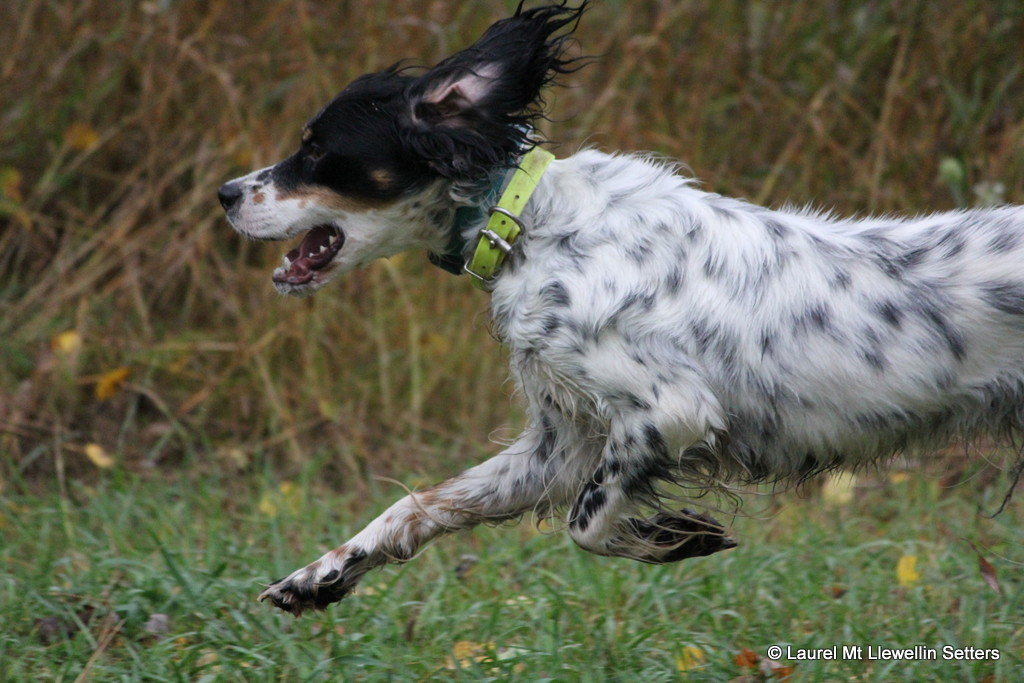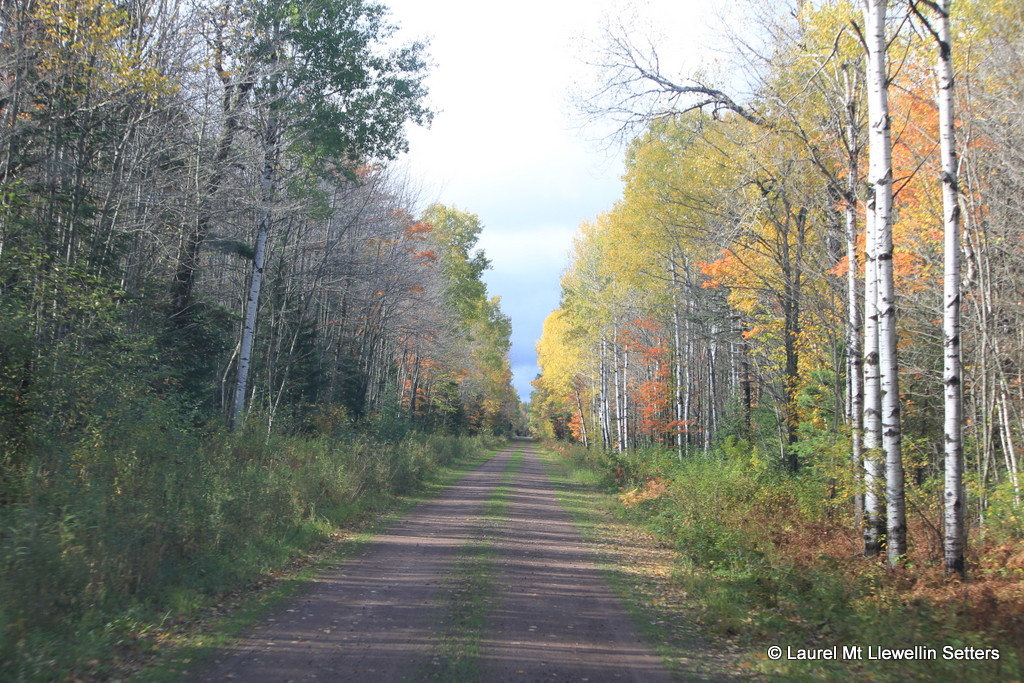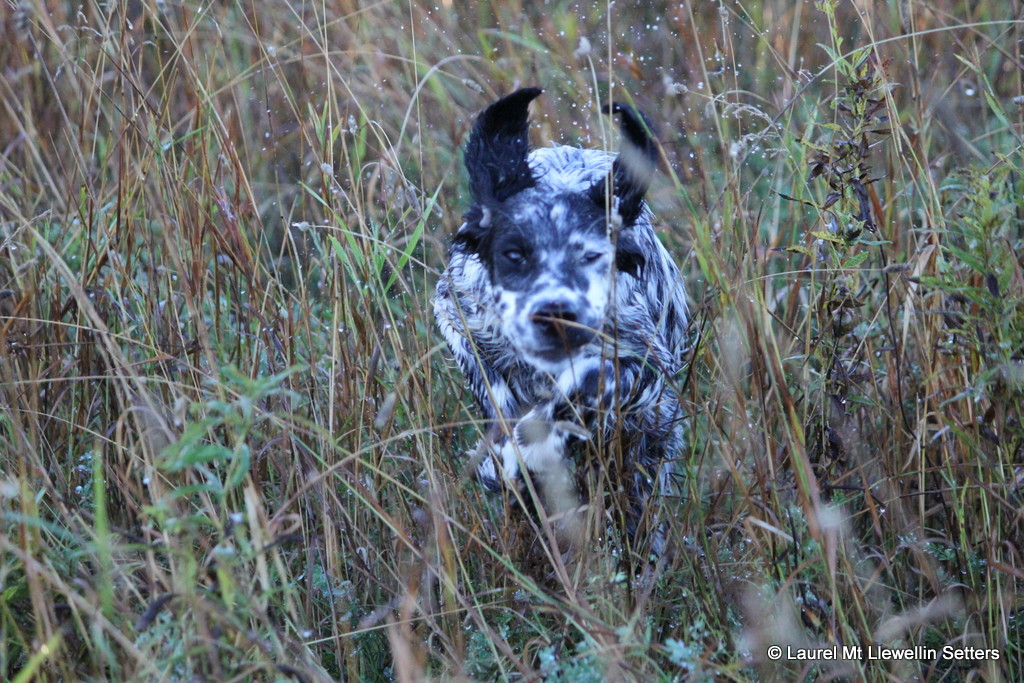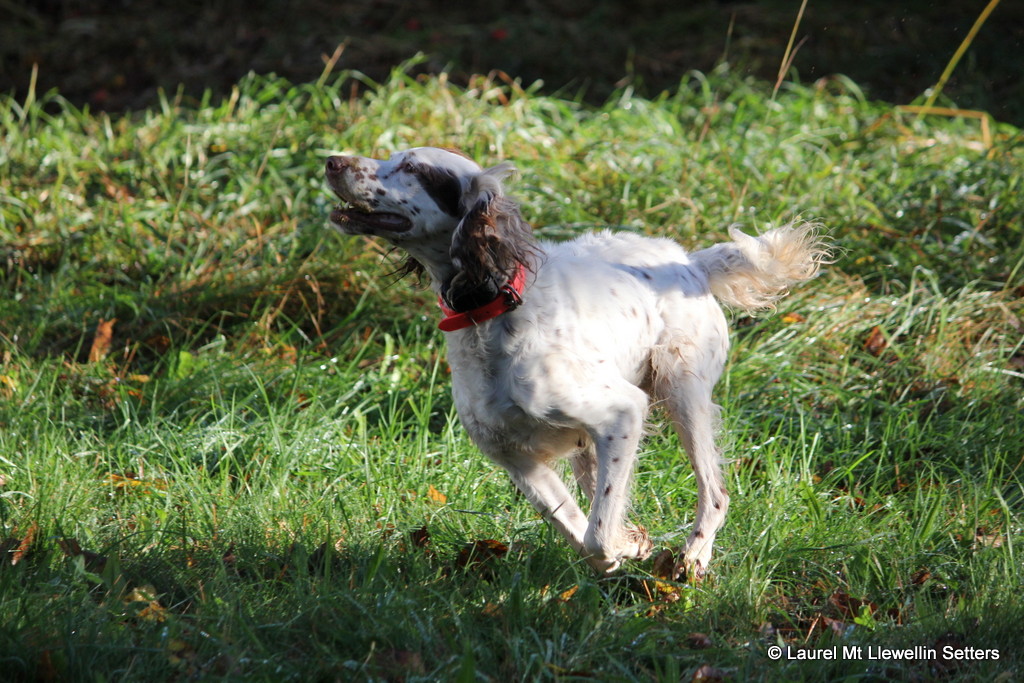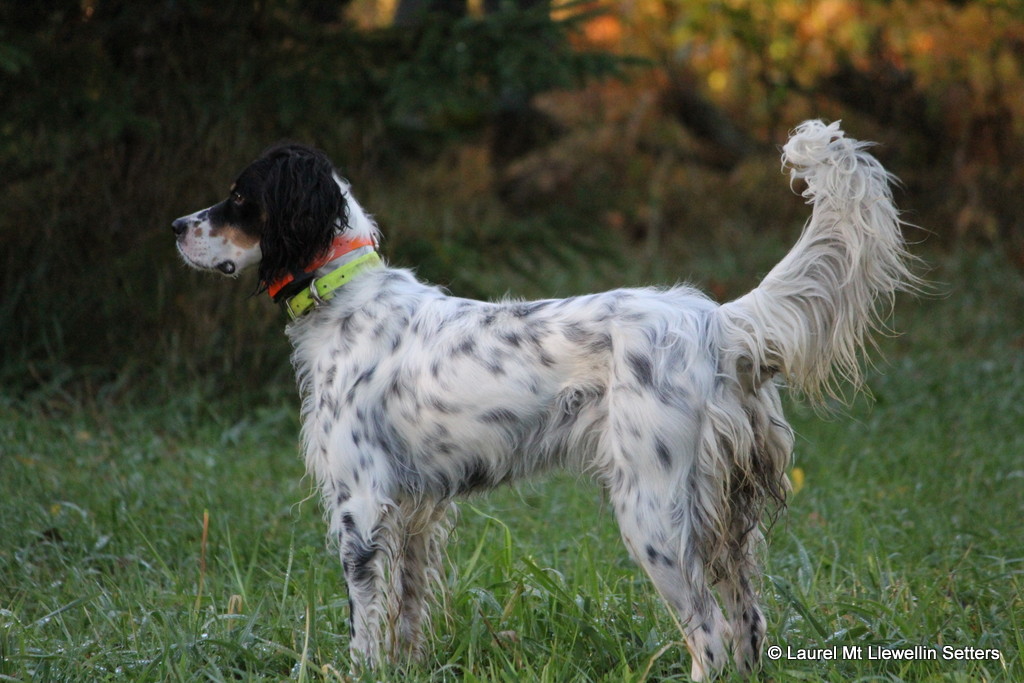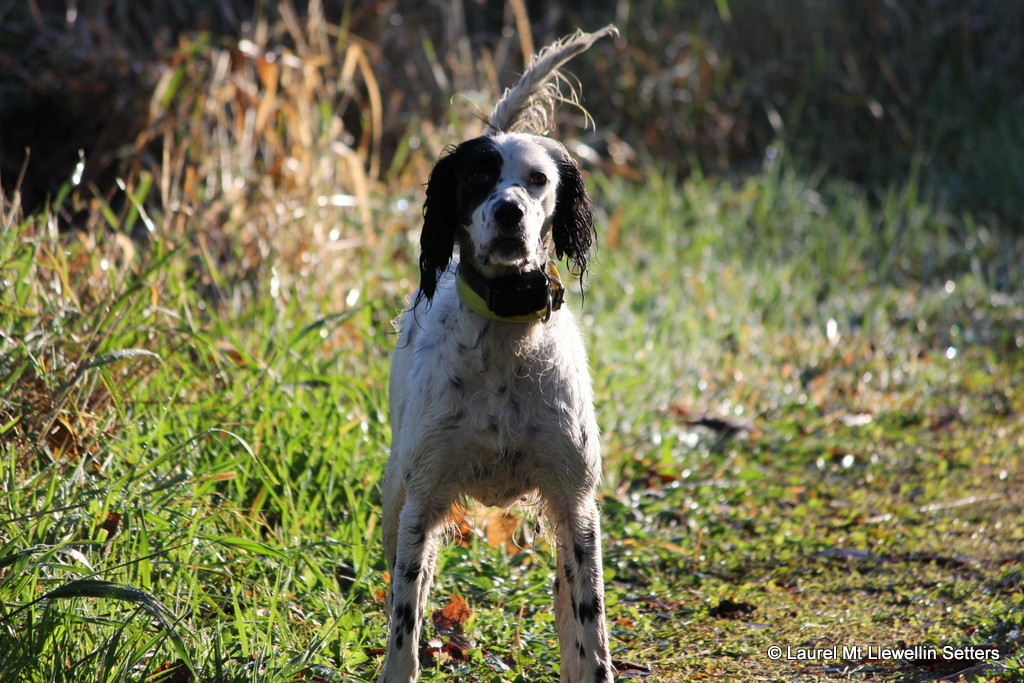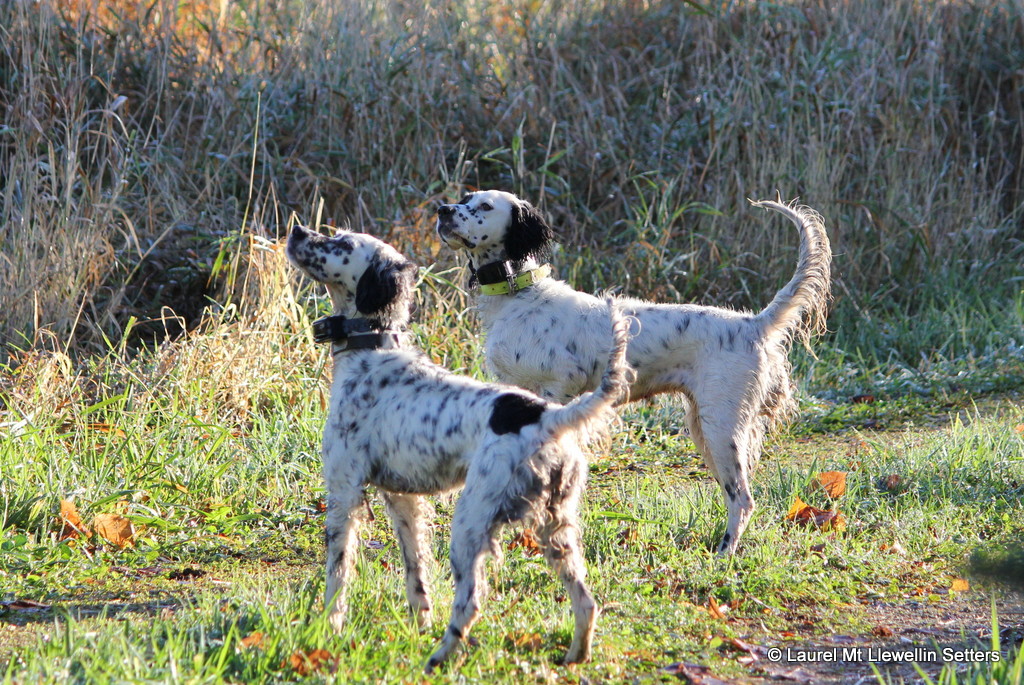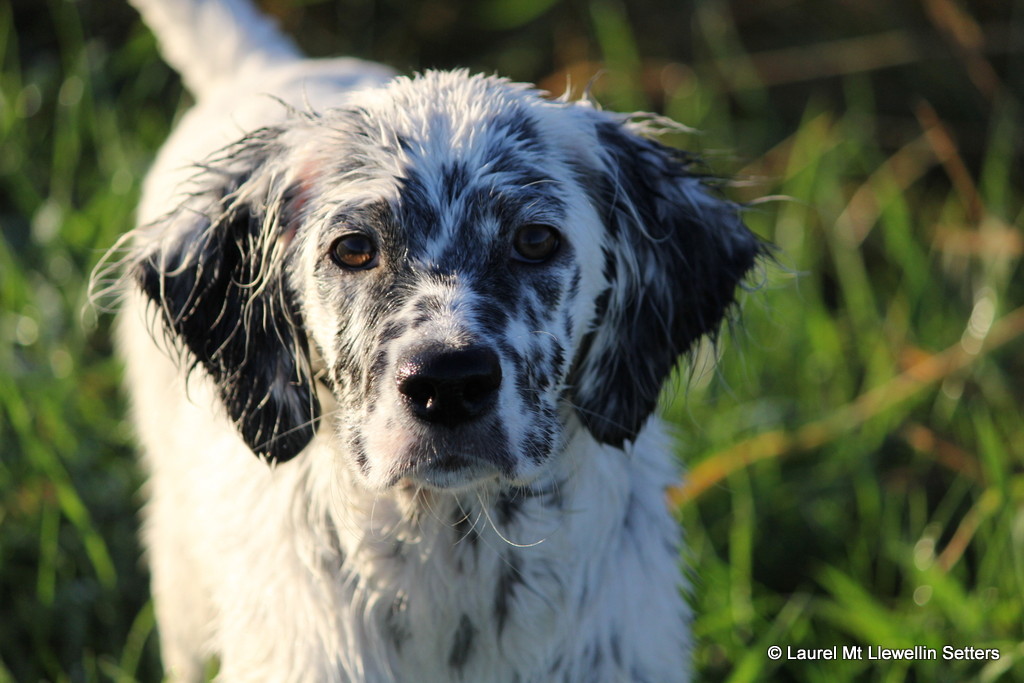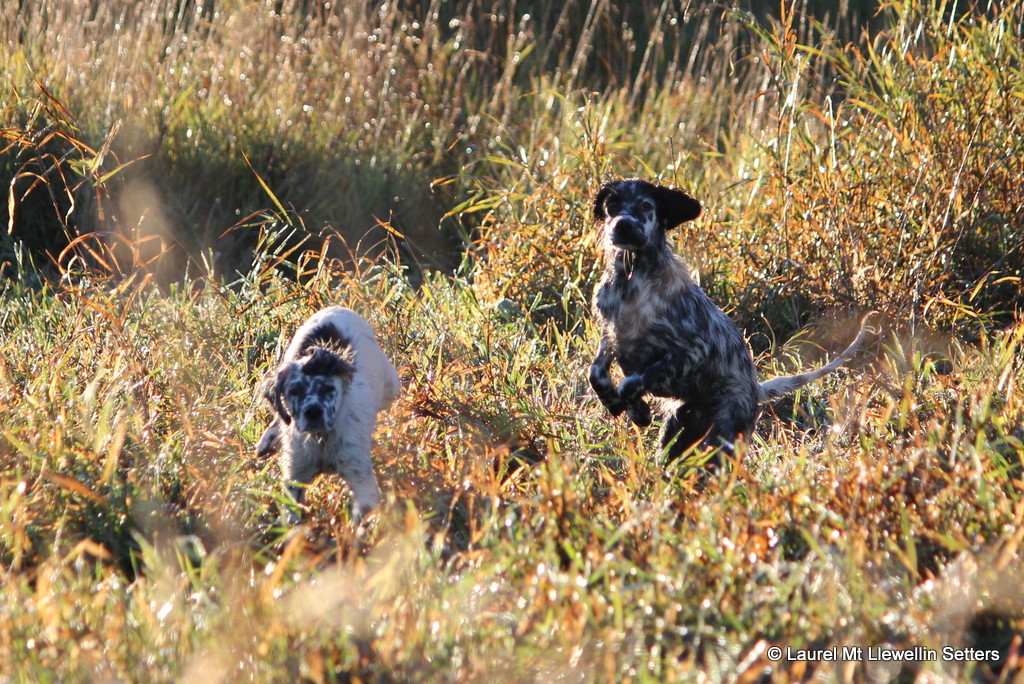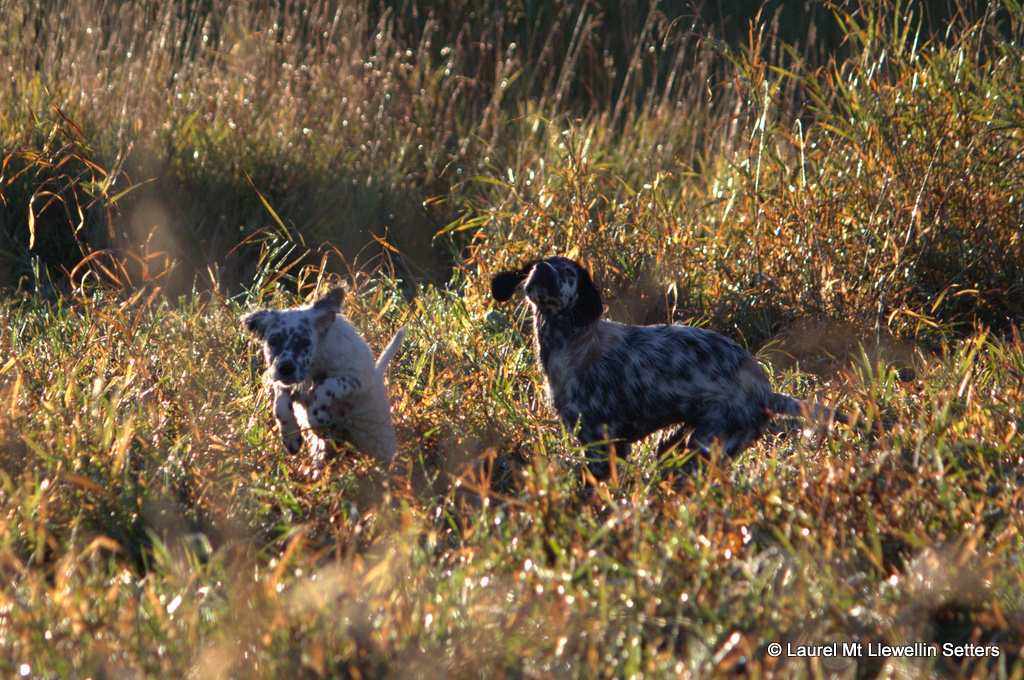 We hope everyone is at "bird camp" this week, enjoying their Llewellins and the coveted upland bird season!
Talk to you, soon.
-LML