The First Week of Ruffed Grouse Season 2015
My mission is to help you have a healthier dog and breeders to raise healthier Llewellin Setters puppies through educational content based on over twenty years raising, training, and breeding Llewellin Setters. To help support these efforts, this page may contain affiliate links. I may earn a small commission for qualifying purchases at no cost to you.
Hi All,
We have the first week of Ruffed Grouse Season 2015 under our belts and it's been a busy one! Not only are we hunting when conditions allow, but we have projects galore going on as we scurry to get ready for the long, cold winter and we have litters of puppies!
Tori's pups are doing fantastic. They love, love, love to get out to play. They have a large daytime play area anyway, but they look forward to our time together exploring. Over the past week they have gained loads of confidence and will pretty much go anywhere. Tall grass doesn't stop them. Woods and thickets, bring it on. This pack, at 7 weeks old, is game for anything. I will start taking them for rides in the truck and official crate training as they will start leaving for their new homes early next week.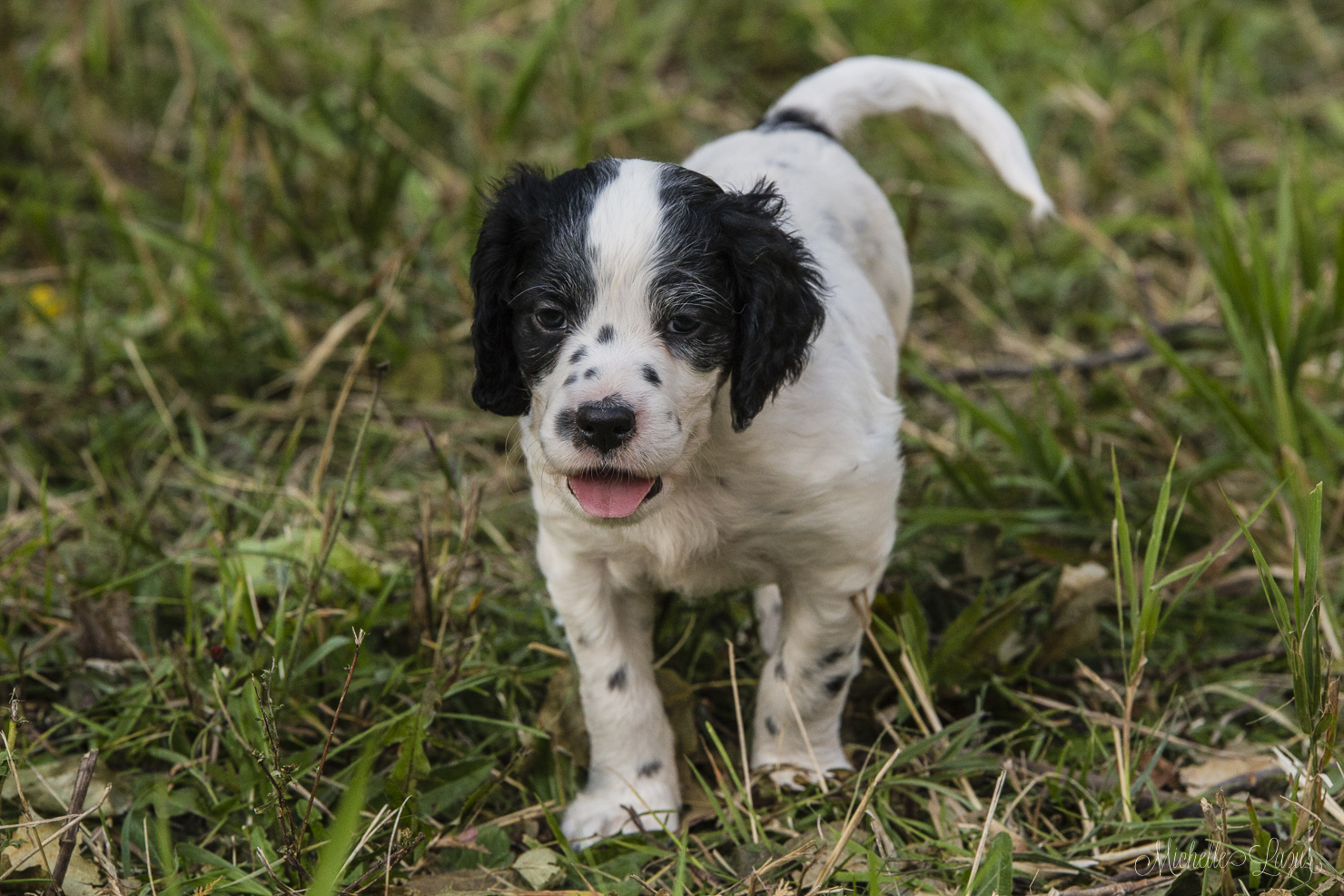 Chio will fly off to Georgia early next week. He will join another LML pup, Emma (Tramp) from Maddie x Levi, now 8 months old. Isn't she beautiful? I hope she likes her new little buddy!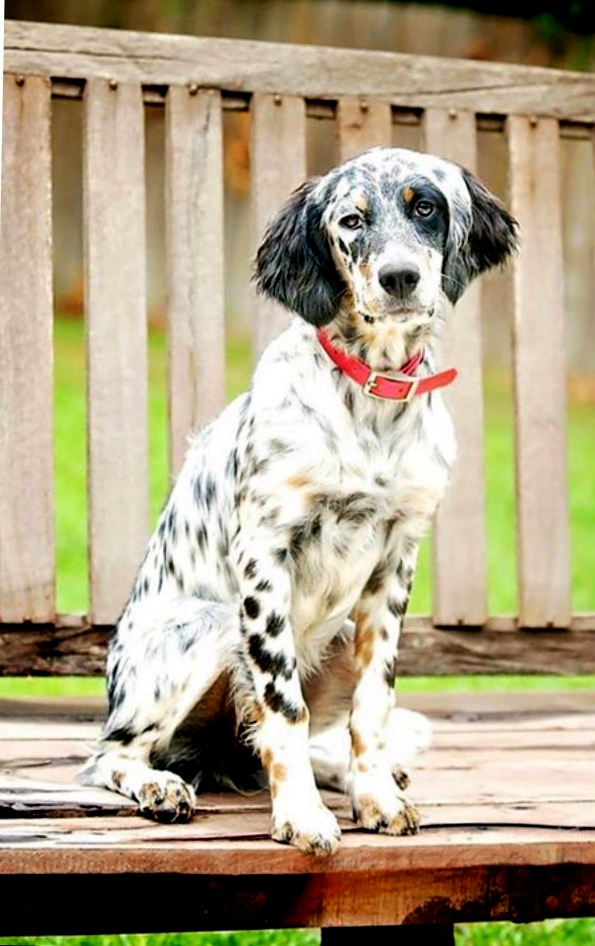 You can't have just one Llew, right? 🙂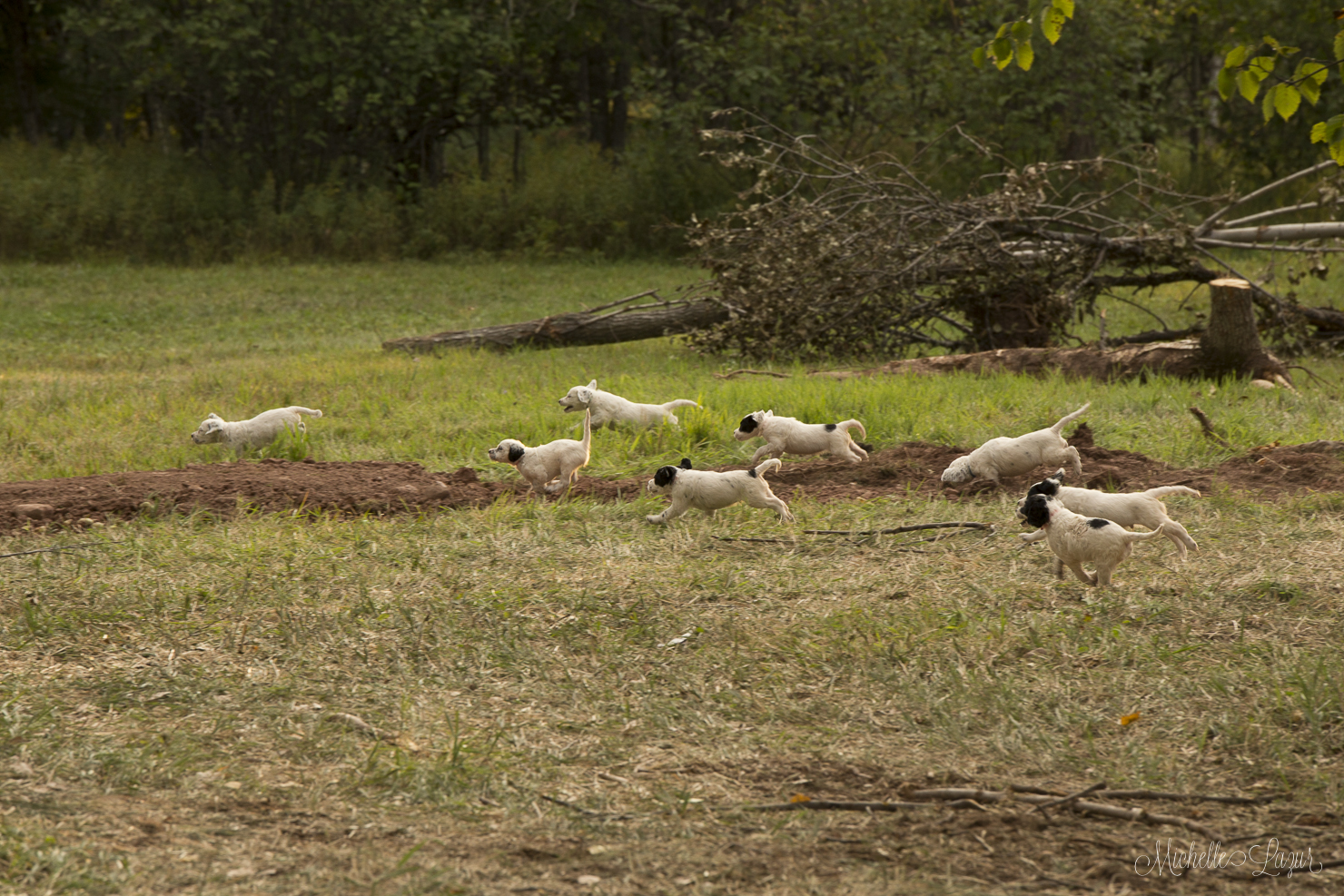 And off they go! What fun!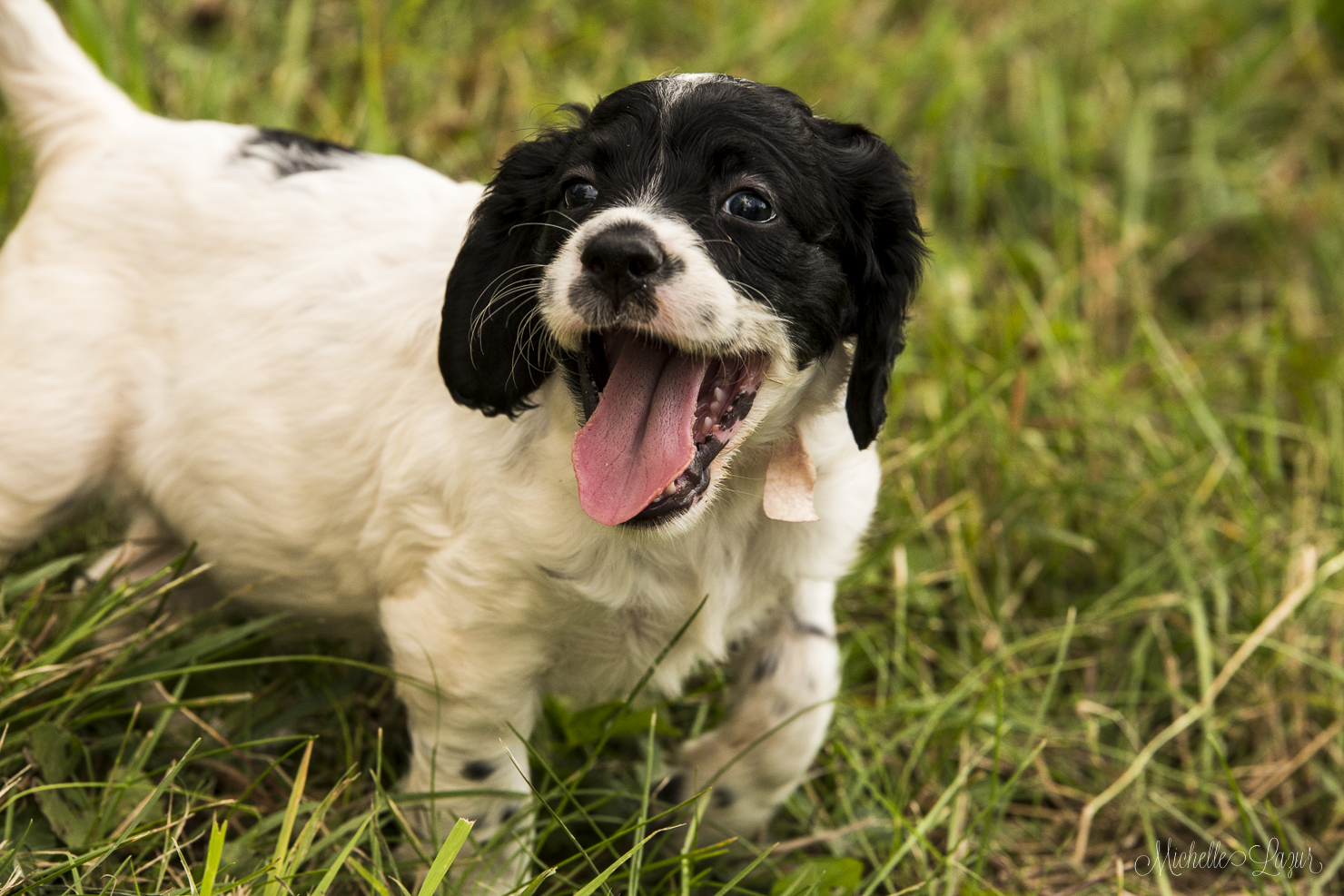 I have a hard time getting photos of them because, wow, they are constantly in motion. There is darling Brazil puppy having a blast!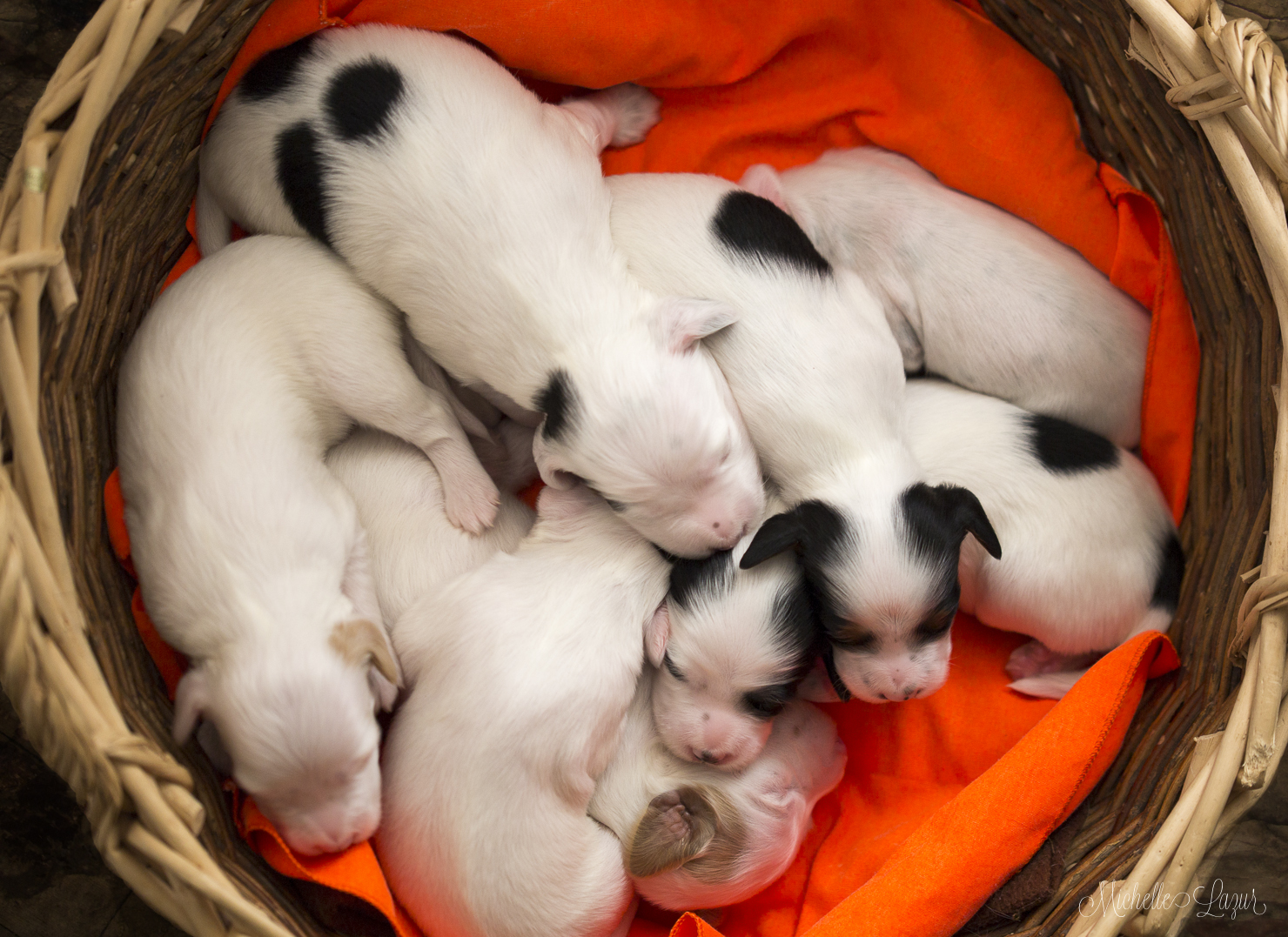 Kea's puppies are a really nice-looking litter. Their eyes have opened and they are growing so fast! They are doing the "drunken" walks but are getting stronger and more coordinated every day. Every chance I get, I pick them up for some cuddle time. It's good for them and me. 🙂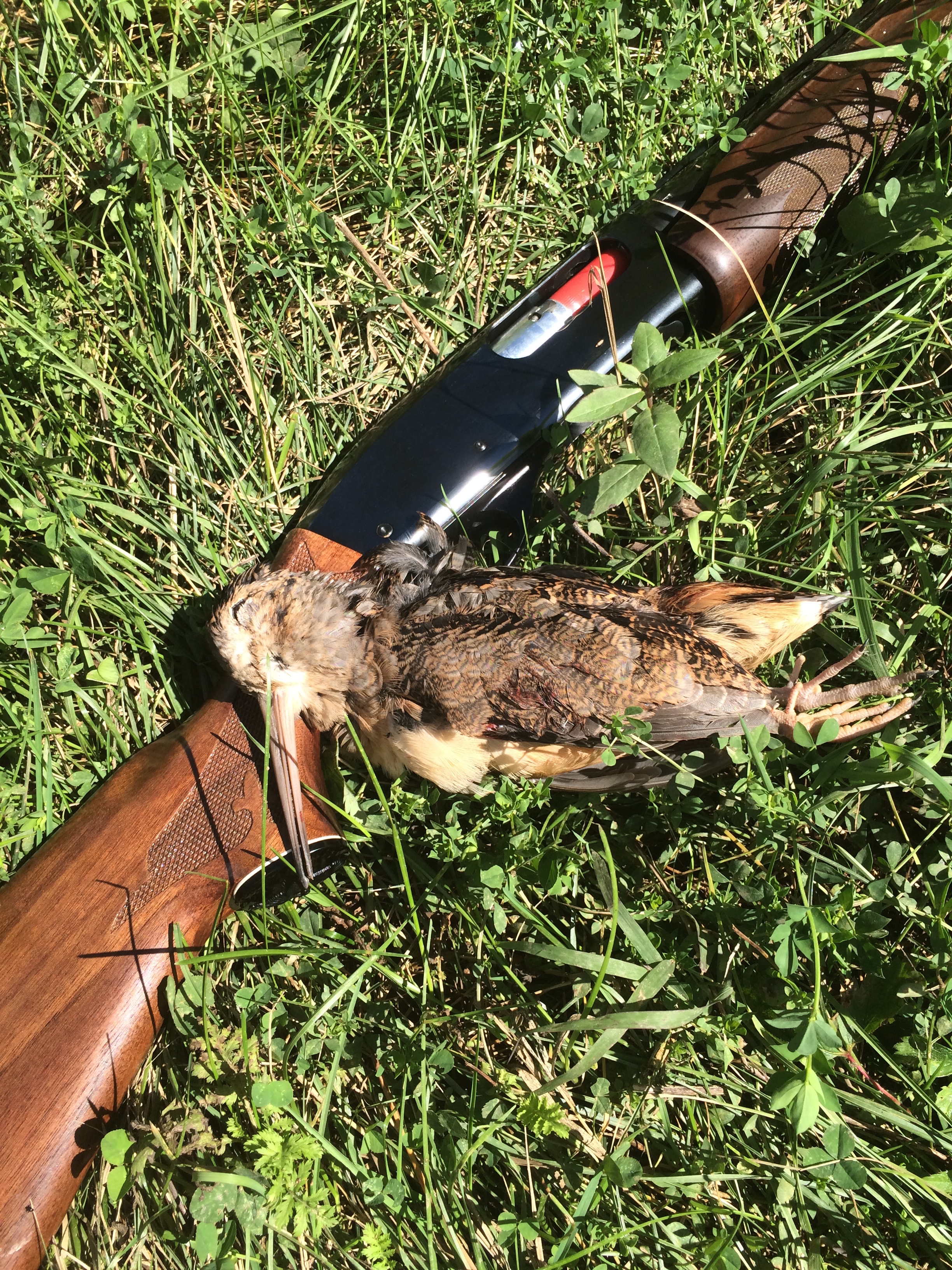 And, of course, every chance we get, we are out chasing upland birds in the Northwoods!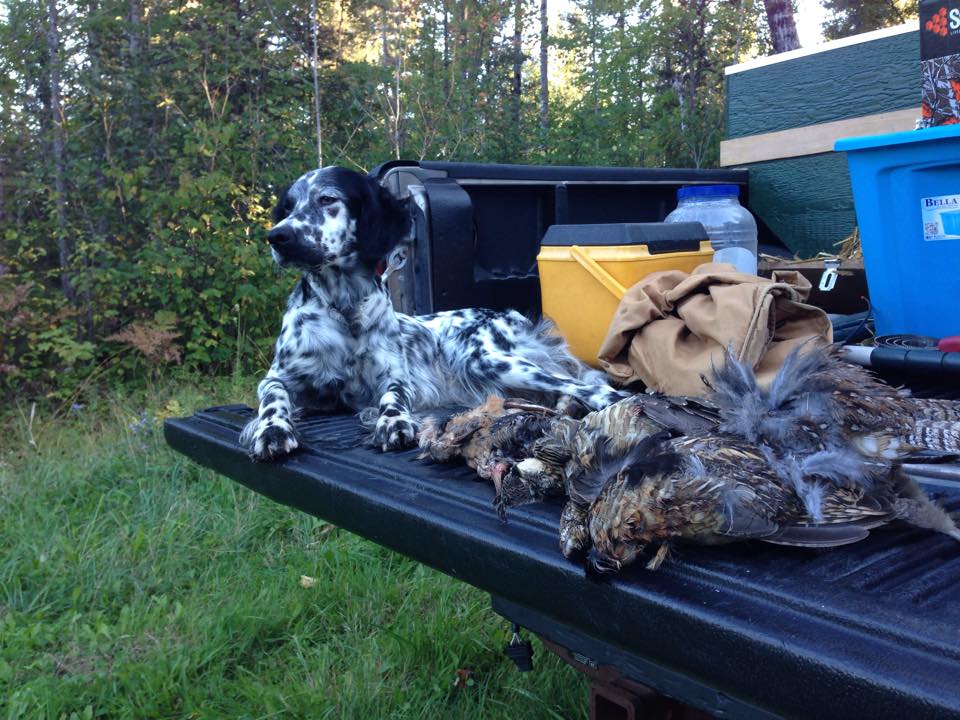 Here is darling girl, Annie, owned by Aaron Anderson, after a fantastic afternoon hunt.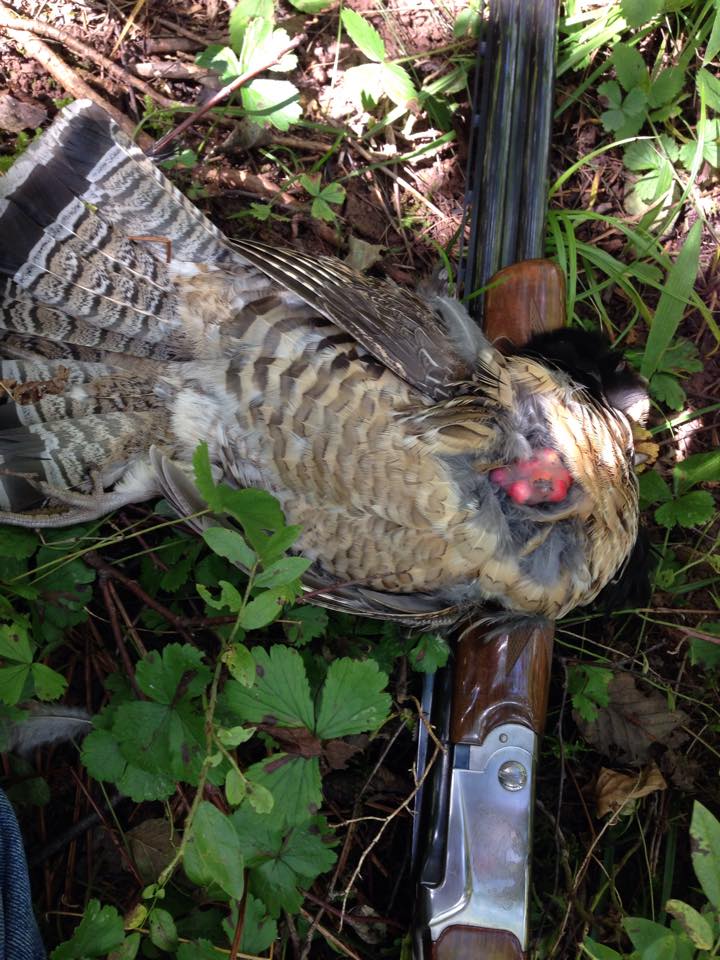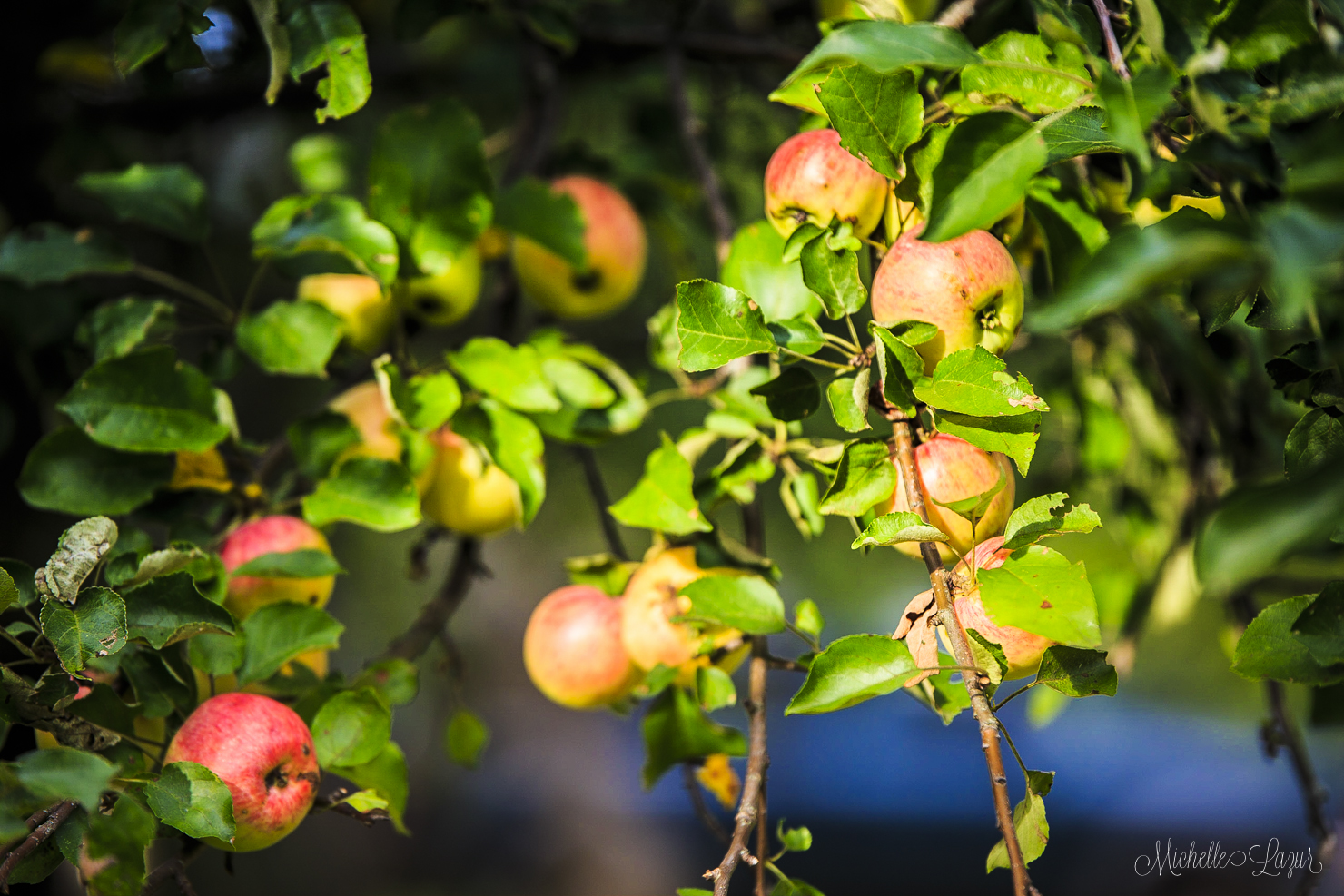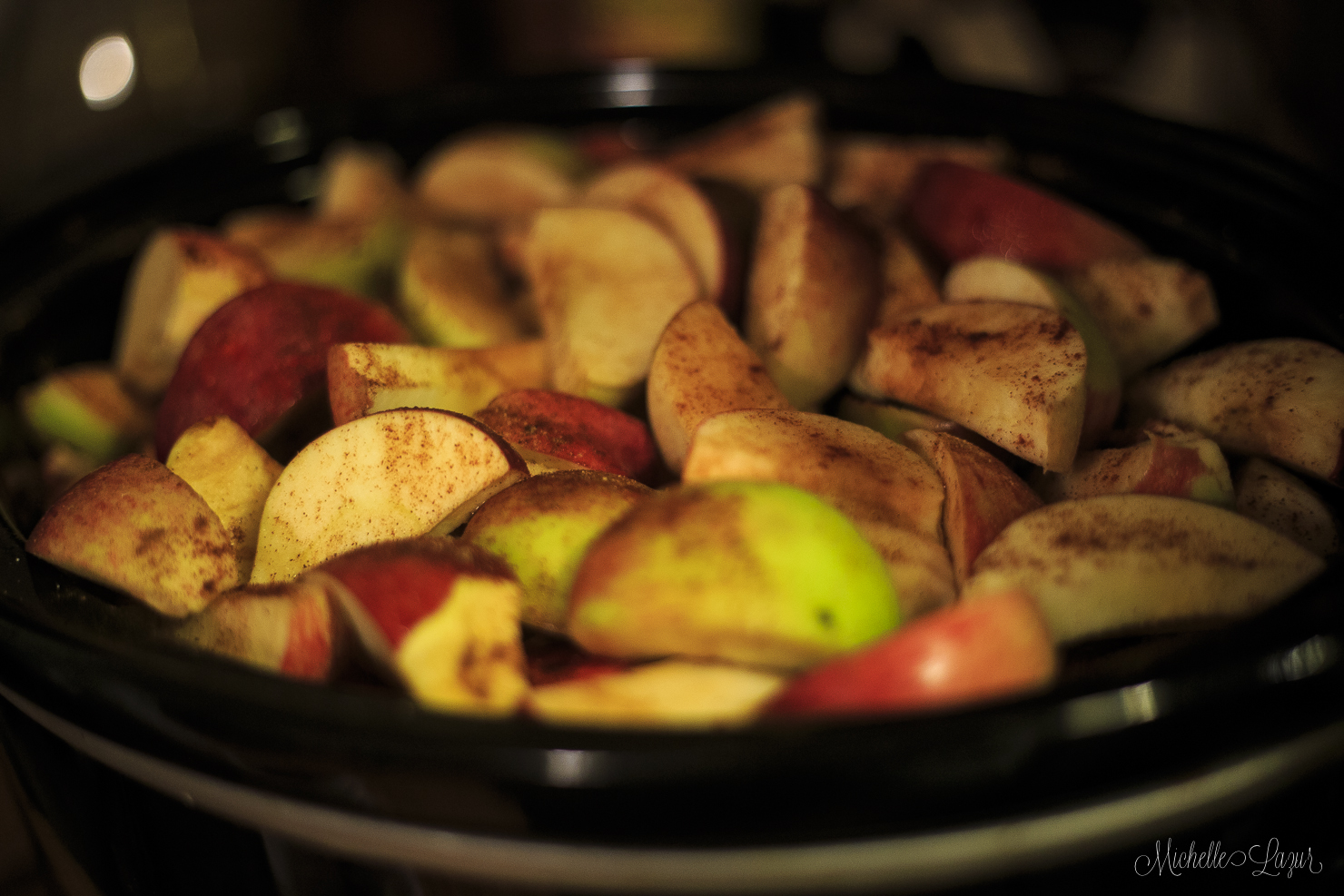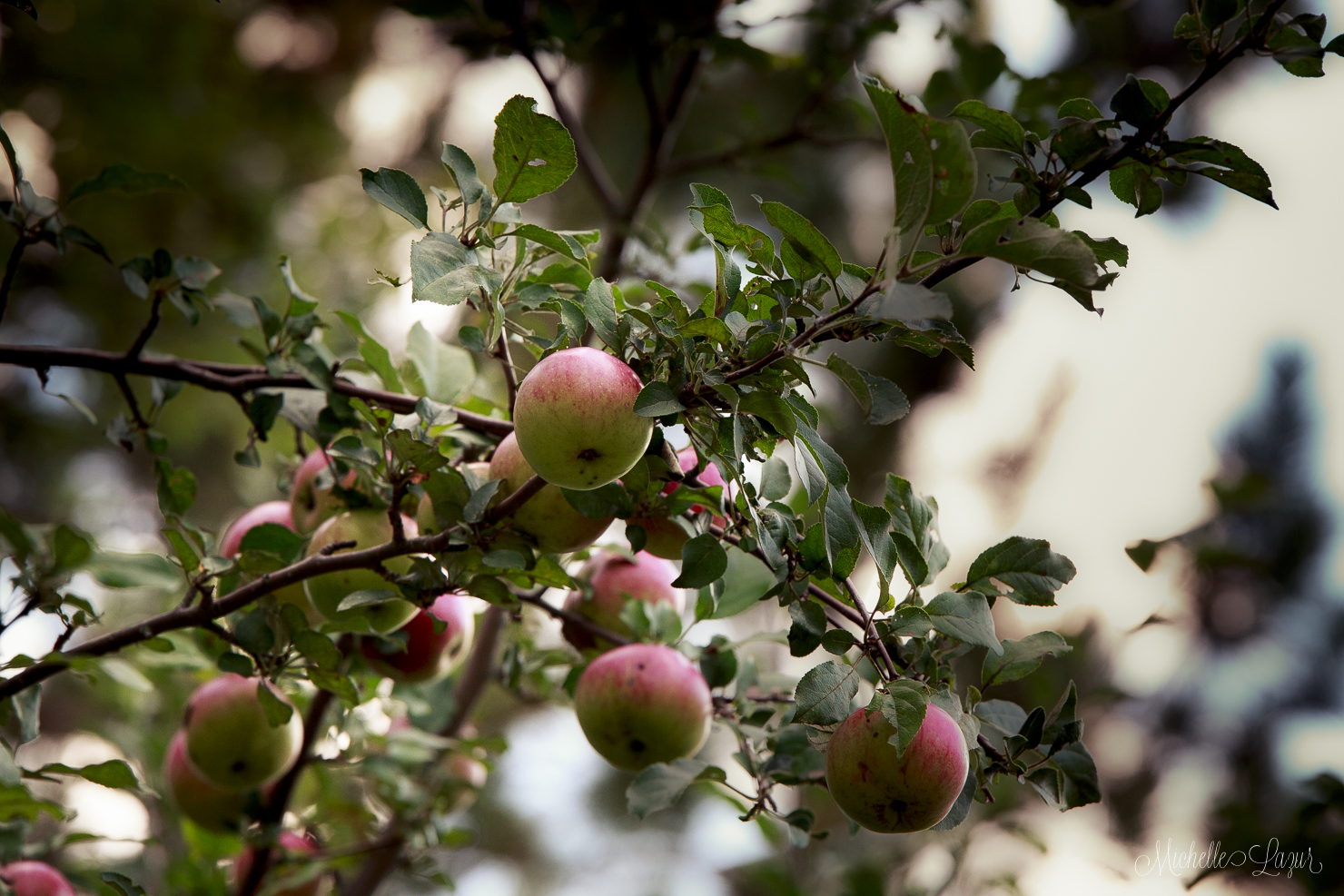 The apple crop is incredible this year, so thinking I can't allow all these apples go just to the birds and deer–or the neighbor's cows–I am trying to can some apple butter and apple sauce. Ya, like I can really fit that in, eh? But, I am trying.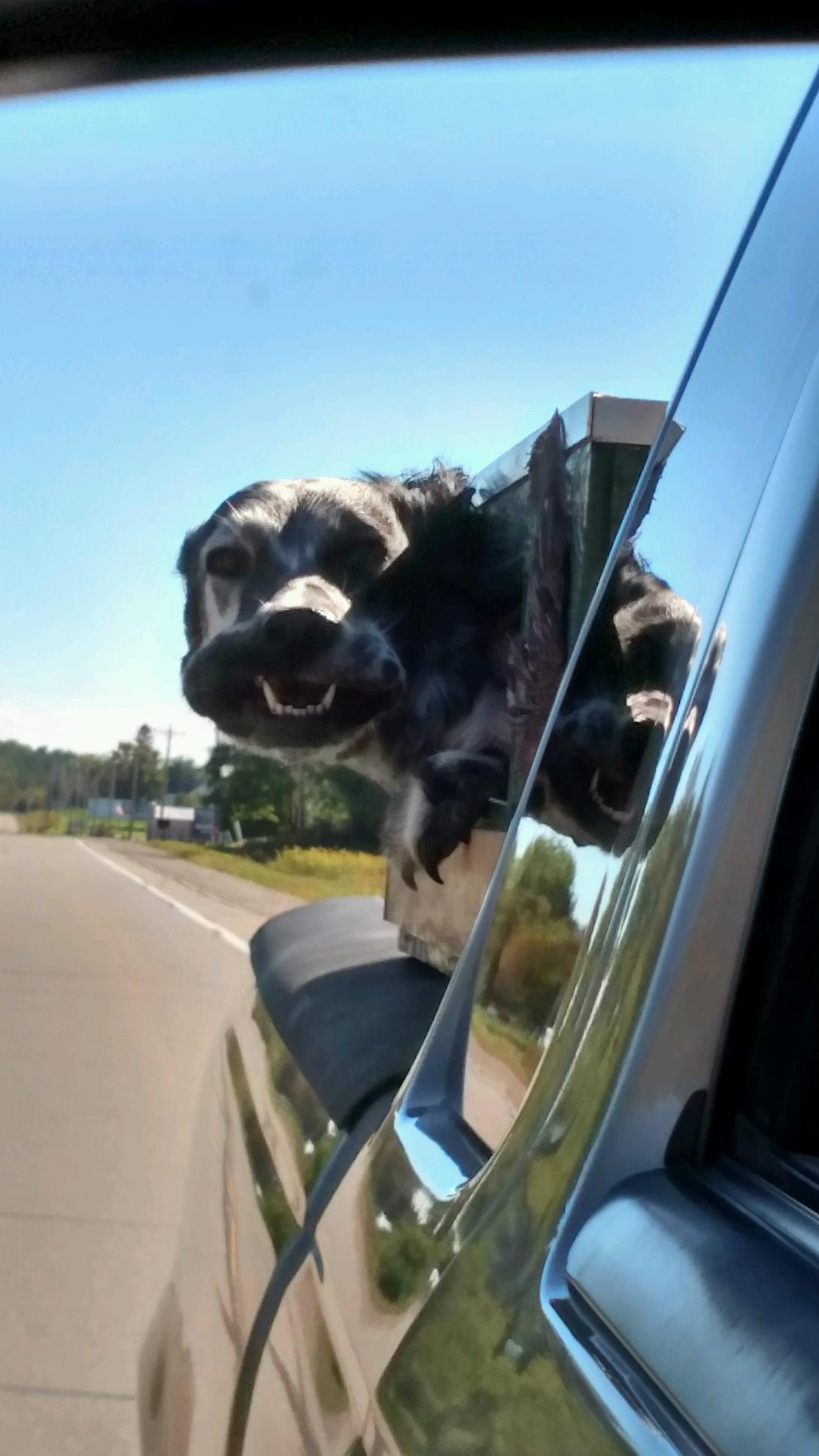 I leave you with this hysterical photo of Annie, taken by her dad, Aaron on their way hunting. Oh my gosh, I laugh every time I look at this!
That's all for tonight, folks.
Hug your Llewellin Setter tonight.
-M.