Luke: July 25th, 2005-July 11th, 2012
My mission is to help you have a healthier dog and breeders to raise healthier Llewellin Setters puppies through educational content based on over twenty years raising, training, and breeding Llewellin Setters. To help support these efforts, this page may contain affiliate links. I may earn a small commission for qualifying purchases at no cost to you.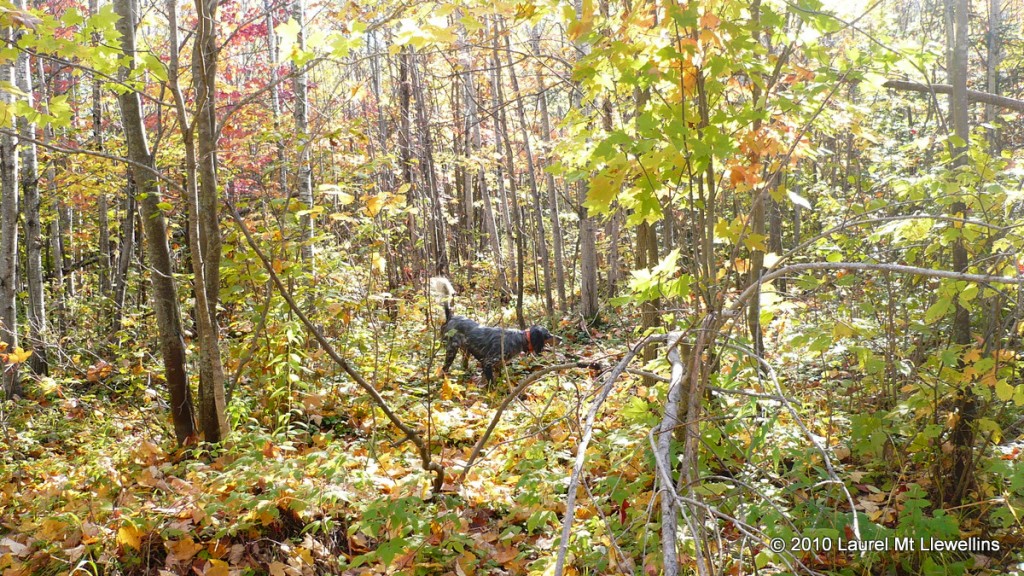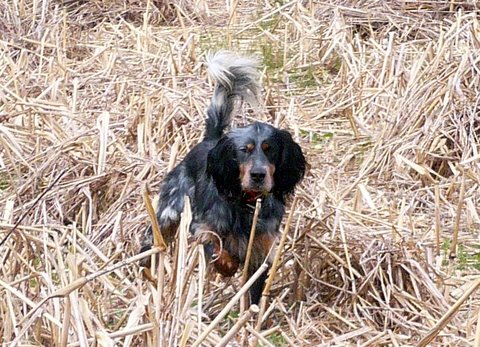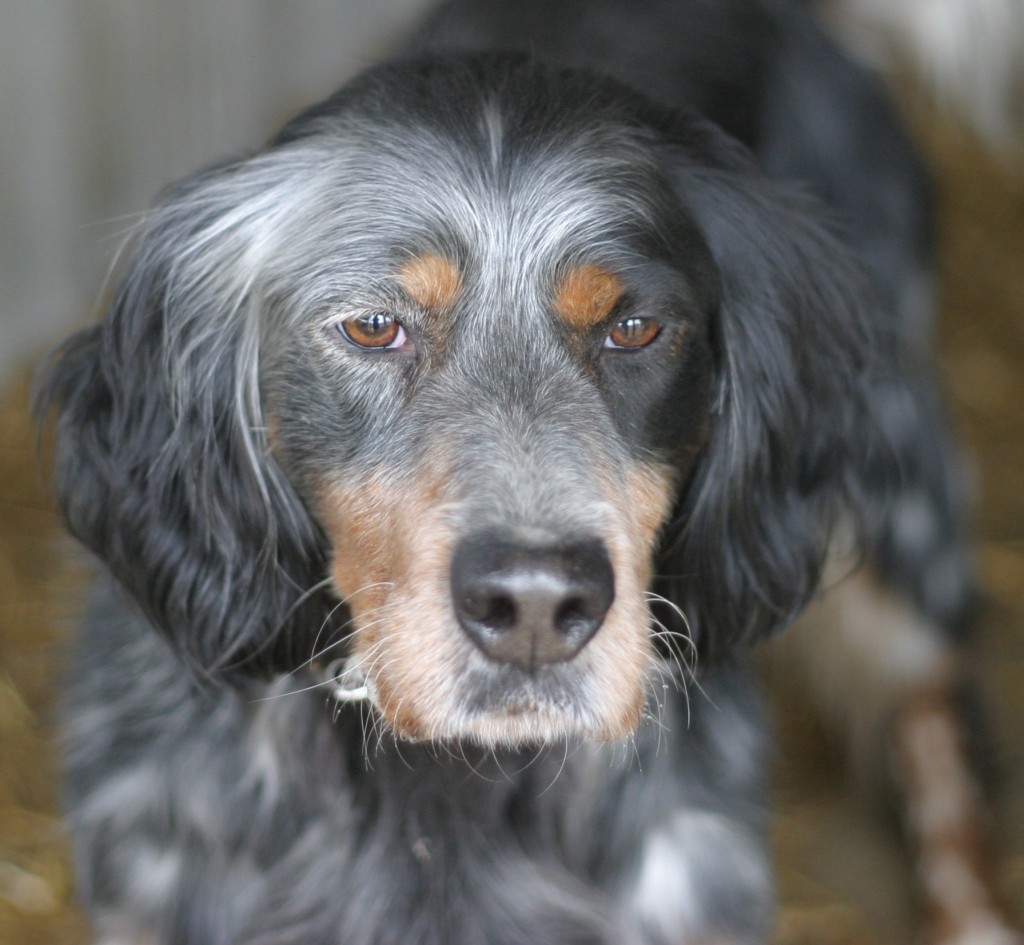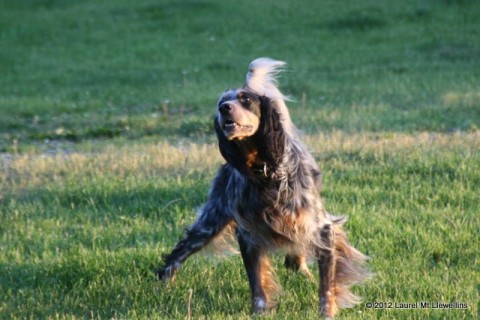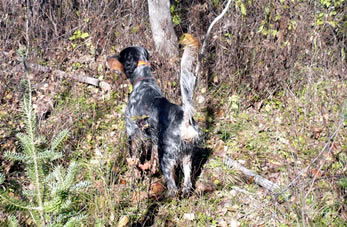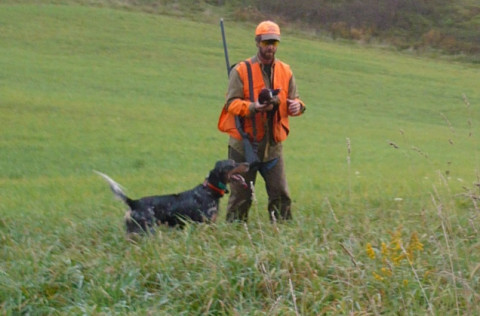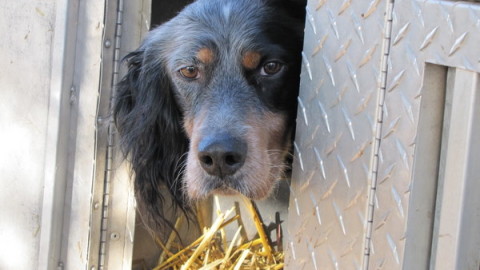 I know nothing except that we've lost our Luke. He passed from this world in my arms after a short, seemingly non-serious period of on and off again eating (girls in heat, then the high temperatures and humidity, and switching their food, etc.,) made that not really a huge concern. They all go through times of not eating when it's hot and/or girls are in season. Because of a wee fever (that may or may not have been a fever because it was during the 90-100°F days), he was started on antibiotics last week, thinking it was certainly Lyme's. He would seem pretty well—pointing pigeons, visiting his harem of ladies, prancing around like he owned the joint, etc.,—would eat one day, then not the next no matter what I made for him (chicken, rice, burger, venison, hot dogs, liver, yogurt). Those days I force feed him with pureed food through a syringe. He turned for the worse late Monday. Spent the day at the vet yesterday. More tests, IV fluids, this med, that med…Brought him home late last night and we spent the night cuddling on sofa–Luke, Dora, and I–with me in denial and thinking he'd get better by morning and the tests would come back showing what the other tests didn't and we'd make him fine again.
I was wrong. And I just can't believe Luke died.
An autopsy was so far inconclusive. There was mention of Blastomycosis but many classic symptoms for Blasto were not present (no coughing, skin lesions, and his lungs were clear)… His prostate was enlarged and it is looking more like cancer… Tissue samples have been taken and sent out and the test results that may or may not reveal something will come in about a week or so. I don't use pesticides, poisons, herbicides, etc. Luke was not a chewer, so I never felt it was something he swallowed or ingested. His refusal to eat actually scared and finally convinced me to switch to the new dog food I have been wanting to switch to. I have no clue.
To me, Luke really was the best bird dog in the world. To me he was the finest dog that ever lived. This is the dog that changed my life and turned my world upside down. Luke was my man. The best friend and bird dog a gal like me could ever dream of having. I can't stand it. I can't take it. What the hell is going on?
I know I sound pathetic, we all lose dogs. Get over it and on with life. I really can barely talk about it right now. I wasn't even going to post this. I guess I just needed to say something. Everyone knows this feeling.
I am furious and heartbroken. In shock. Disbelief. I don't know what else to say. I can't take this. It might even sound sick and maybe even ungodly like, but I've never ever known a love and loyalty like Luke had for me. This damn dog led me to a whole new kind of life and filled a huge part of hole left in my soul after the loss of my brother in 2004. A dog isn't a person. But this dog knew me better than most people do and still loved me. He read my mind before I knew what I was going to do. I let him lead because he always knew better and what more does any girl want than a man that confidently and gently leads her? And I don't know how in the hell to do this. He's the first one out in the morning. He's the first one out of the box on a day's hunt. Brier is that for Scott. Luke was that for me. He would have been 8 on July 25th and I know that I would have had to face this loss someday, but 8 was way too soon for me. But I'm blessed to have had him. I'm blessed to have known his greatness. I just can't believe he's gone and I really don't want to face this.