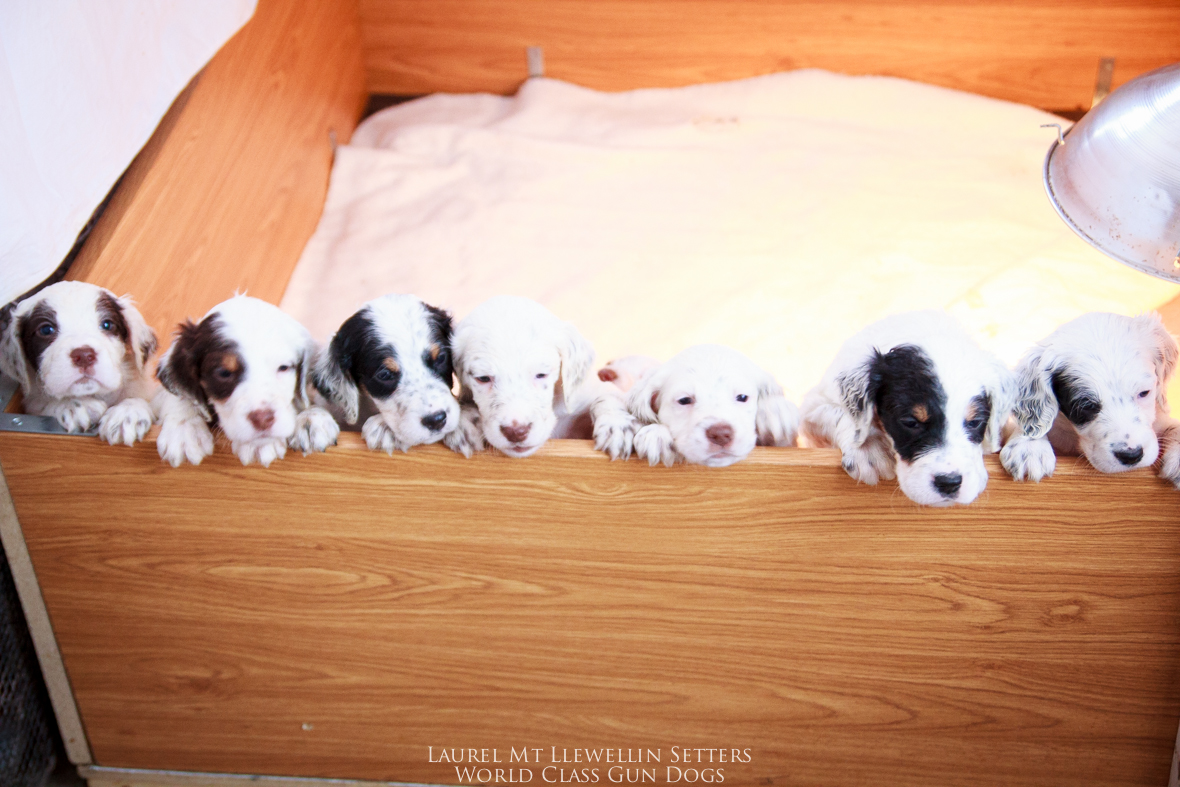 Seven of the Wildcats (or 7+ a nose).
Santana's babies are quickly outgrowing the whelping box. They spend more time out than in, but I must put them back in for naps and such. They love to explore and chew everything they can get a hold of–mostly toys and me and the kennel… and the food bowls… and… okay, like I said, everything they can. 🙂
Here are all nine, but a bit blurry: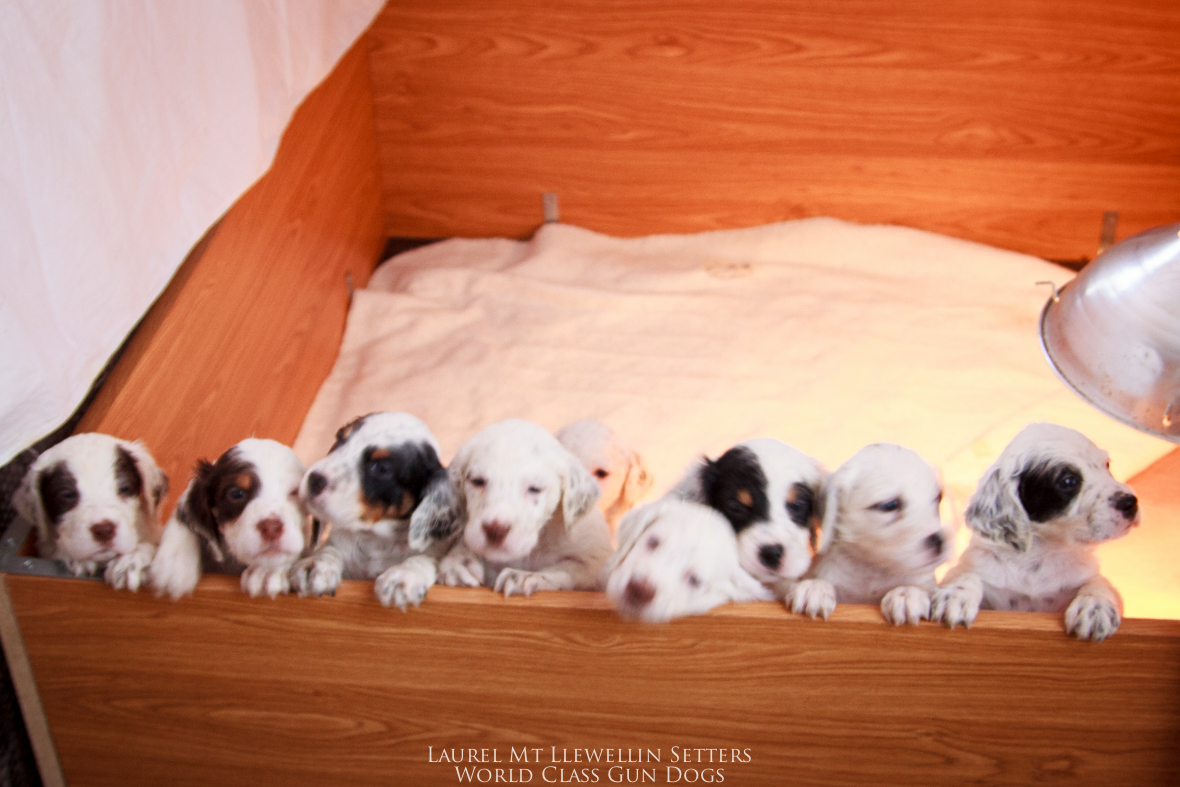 Life is hopping with Llewellins here, folks! What else would I want to do all winter?!
Hope your day was wonderful.
Hug your Llewellin Setter tonight.
-M.