My mission is to help you have a healthier dog and breeders to raise healthier Llewellin Setters puppies through educational content based on over twenty years raising, training, and breeding Llewellin Setters. To help support these efforts, this page may contain affiliate links. I may earn a small commission for qualifying purchases at no cost to you.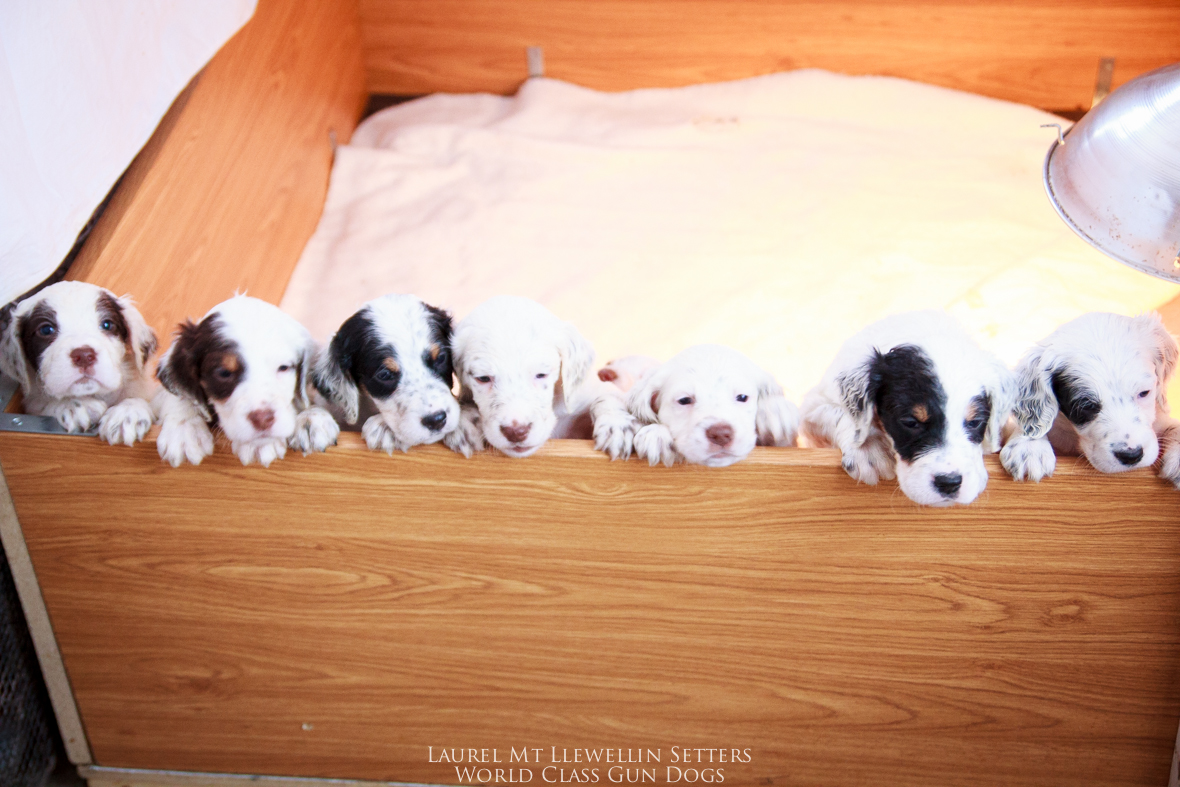 Seven of the Wildcats (or 7+ a nose).
Santana's babies are quickly outgrowing the whelping box. They spend more time out than in, but I must put them back in for naps and such. They love to explore and chew everything they can get a hold of–mostly toys and me and the kennel… and the food bowls… and… okay, like I said, everything they can. 🙂
Here are all nine, but a bit blurry: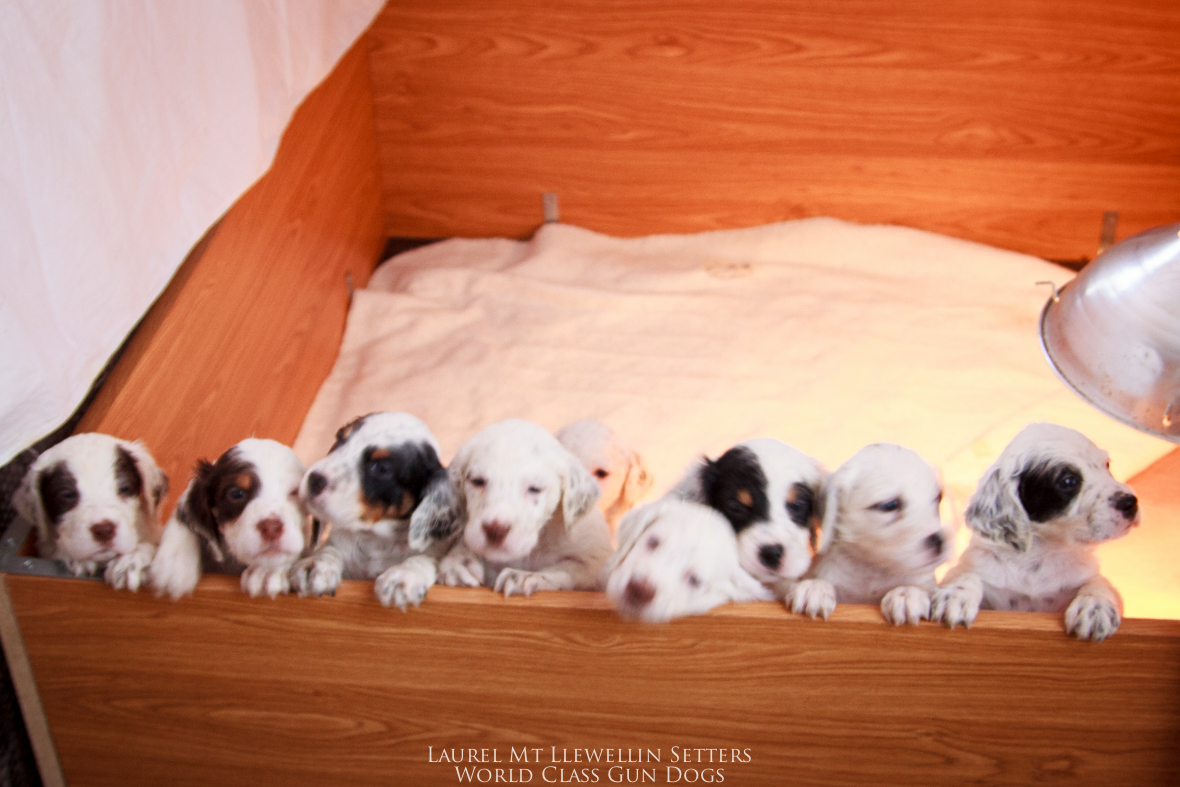 Life is hopping with Llewellins here, folks! What else would I want to do all winter?!
Hope your day was wonderful.
Hug your Llewellin Setter tonight.
-M.