Hitting the Trail with Luke
My mission is to help you have a healthier dog and breeders to raise healthier Llewellin Setters puppies through educational content based on over twenty years raising, training, and breeding Llewellin Setters. To help support these efforts, this page may contain affiliate links. I may earn a small commission for qualifying purchases at no cost to you.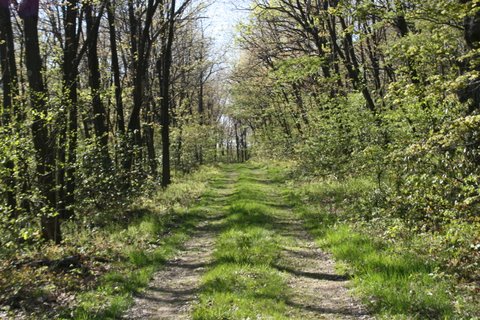 I decided to hit the trail this evening with Luke. I have many young dogs to work, but needed some special time with my Luke. He was so excited to go, too! So, off we headed to the top of Laurel Mt to try a trail I haven't been on since last summer. What a beautiful evening it was. The temperature was perfect with a slight chill in the air, it was breezy, things are in bloom, wildlife is bustling–it was just grand.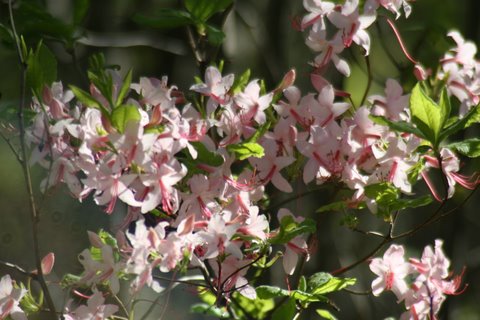 The air smells incredible with blooms everywhere.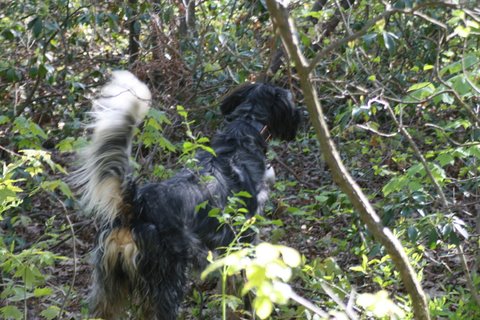 Luke knows this game with me on the bike, he works the cover and the wind. It didn't take long for Luke to go on point. I ditch the bike, go in and find him on a beautiful point, get a few photos and Mr. Ruff thunders out of the brush.
We continue on and Luke is having a great run and I, a great ride.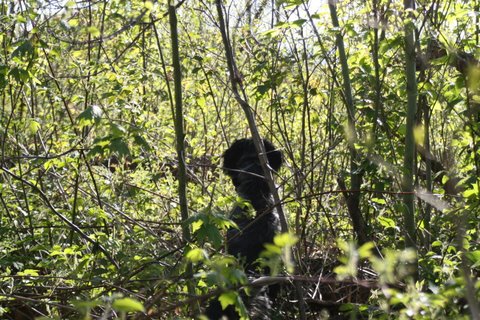 It didn't take long until Luke nailed another Ruff. Wow, this dog always amazes me.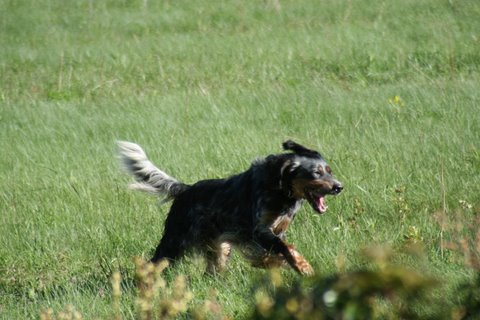 I love this run. There is every type of cover situation along this trail. There is mature woods, a very young cut, a few in-between cuts, and a nice field.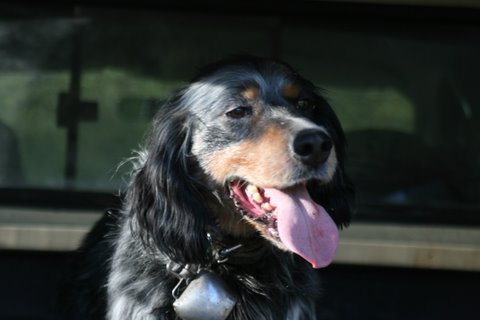 We had an excellent run. There wasn't much to work on today, we were really just out for some exercise. I am not saying this dog is perfect all the time, but he certainly was today. Luke hopped up into the truck and we headed down the mountain.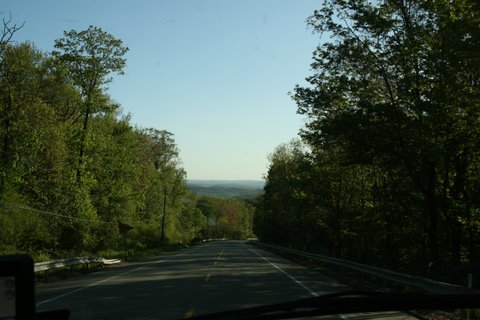 It was a great end to a great day.