My mission is to help you have a healthier dog and breeders to raise healthier Llewellin Setters puppies through educational content based on over twenty years raising, training, and breeding Llewellin Setters. To help support these efforts, this page may contain affiliate links. I may earn a small commission for qualifying purchases at no cost to you.
The creative side of my brain has completely shut down. I cannot come up with a special theme for these babies and really, really need your help!
This is a very special litter and two very special gals. Also a litter of many "firsts" for us. The first litter in 18 years to be a c-section delivery. First litter ever to have pups born on different days! First of Shay's five litters to produce orange pups, but also the first litter of Shay's sired by Ike. One is an orange/white (obviously) and the snow-white gal is an orange belton–I can see a wee bit of orange coming out on her, now.
So, I was thinking "First Ladies"? Grace and Ellie? I also love, love, love "Lady Bird," and there is Abigail, Eliza, or Nell/Nellie, Mamie, Lucy, Dolley, Bess… What do you think?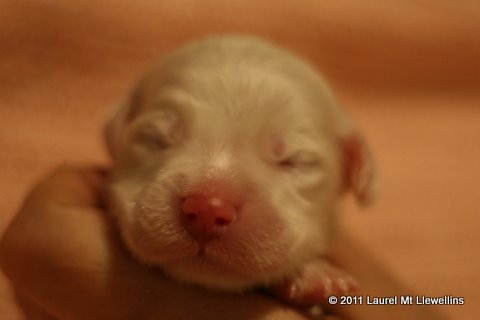 Or any other ideas?