Dora x Steele Pups Week 2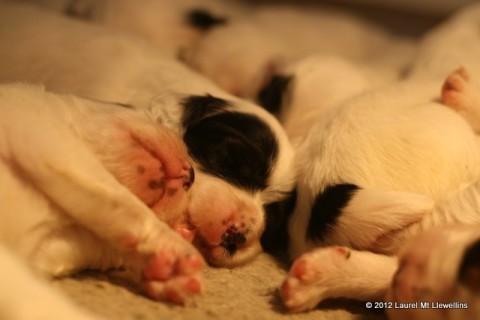 Finally, I was able to scrounge up enough photos. I found my good camera and changed the lens and it seems to be focusing better. I still have the dreaded issue of getting the photos off this camera, but finally got it done.
The pups are doing fantastic. All are looking great and gaining weight. They are so cute walking around and really are starting to let Dora know when they are hungry–they can make the cutest darn 2-week old puppy howls ever!
Enjoy the photos.