My mission is to help you have a healthier dog and breeders to raise healthier Llewellin Setters puppies through educational content based on over twenty years raising, training, and breeding Llewellin Setters. To help support these efforts, this page may contain affiliate links. I may earn a small commission for qualifying purchases at no cost to you.
The "Birds" are now 8-weeks old. Can you believe it? Does time fly for you as it seems for me lately?
Dove, Pigeon, Timber, and Bob have left for their new homes; Dove to NY, Pigeon to PA, Timber is in WI, and Bob in lower MI. All going to the most wonderful families. 🙂
The four remaining boys are keeping me busy. They love being outside and if it were a bit warmer, I think they might never want to come back in. There is just so much to explore outside and they are quite bored with the confines of the kitchen.
Have you noticed how much ticking and coloration has come out just over the past week? They are just gorgeous.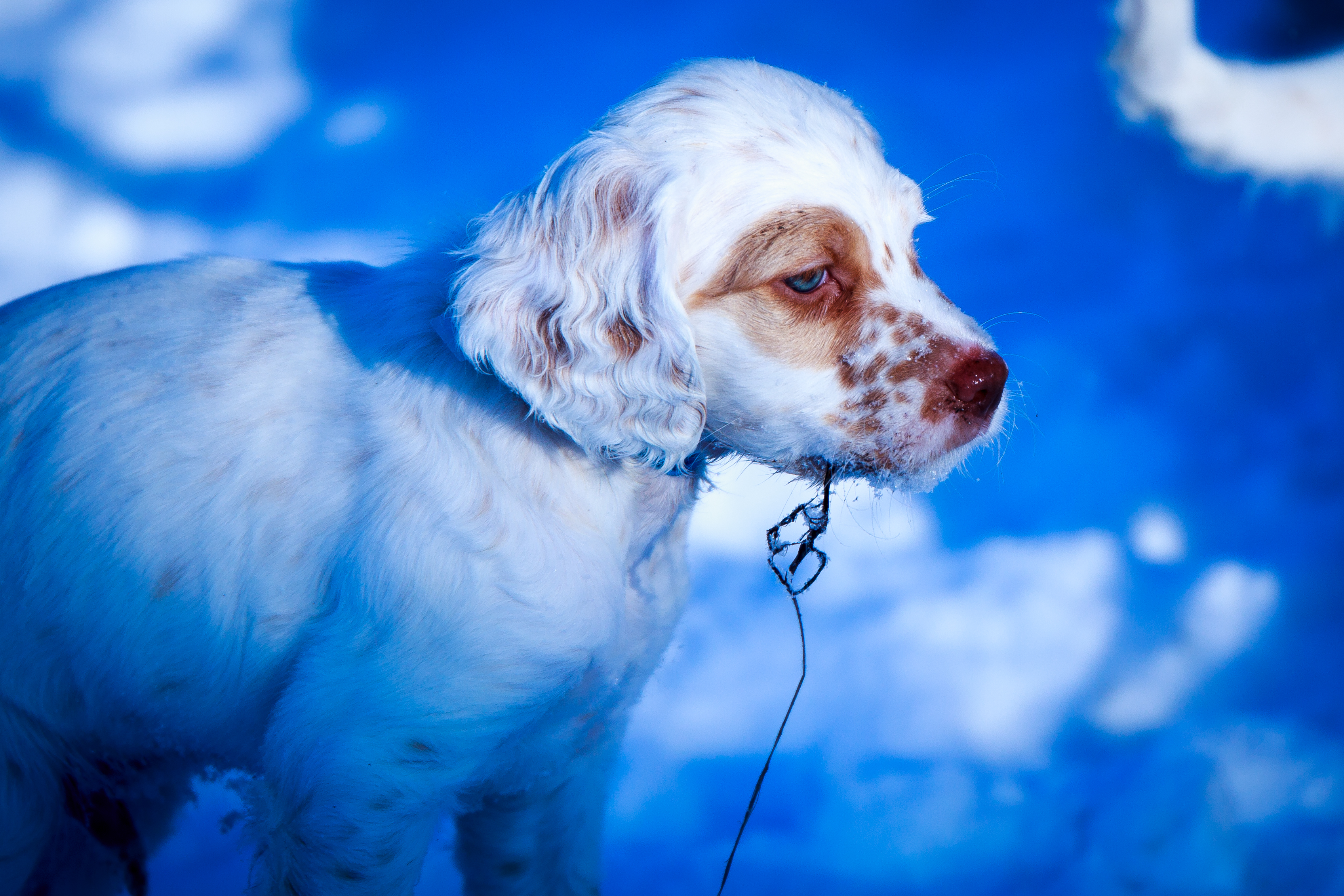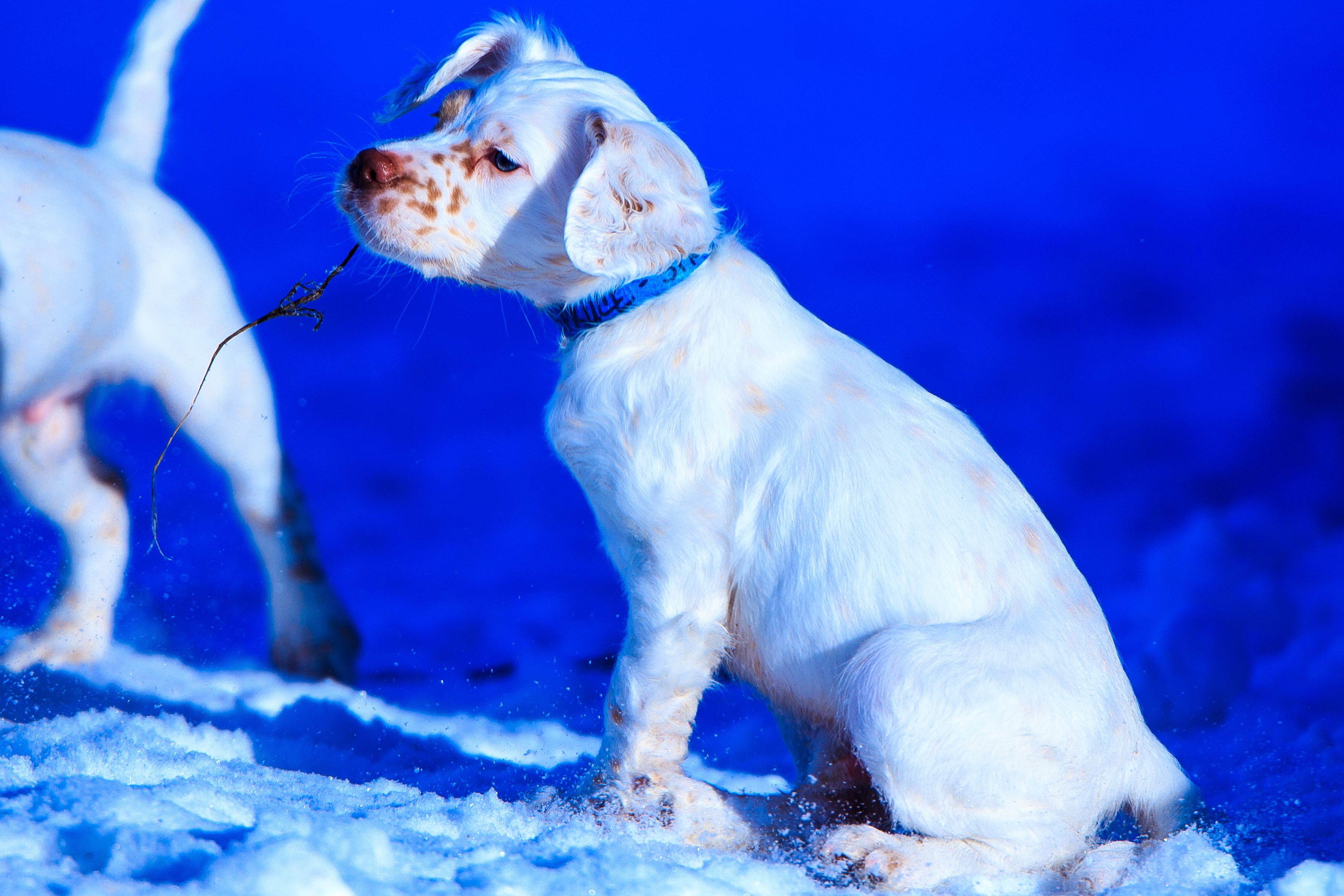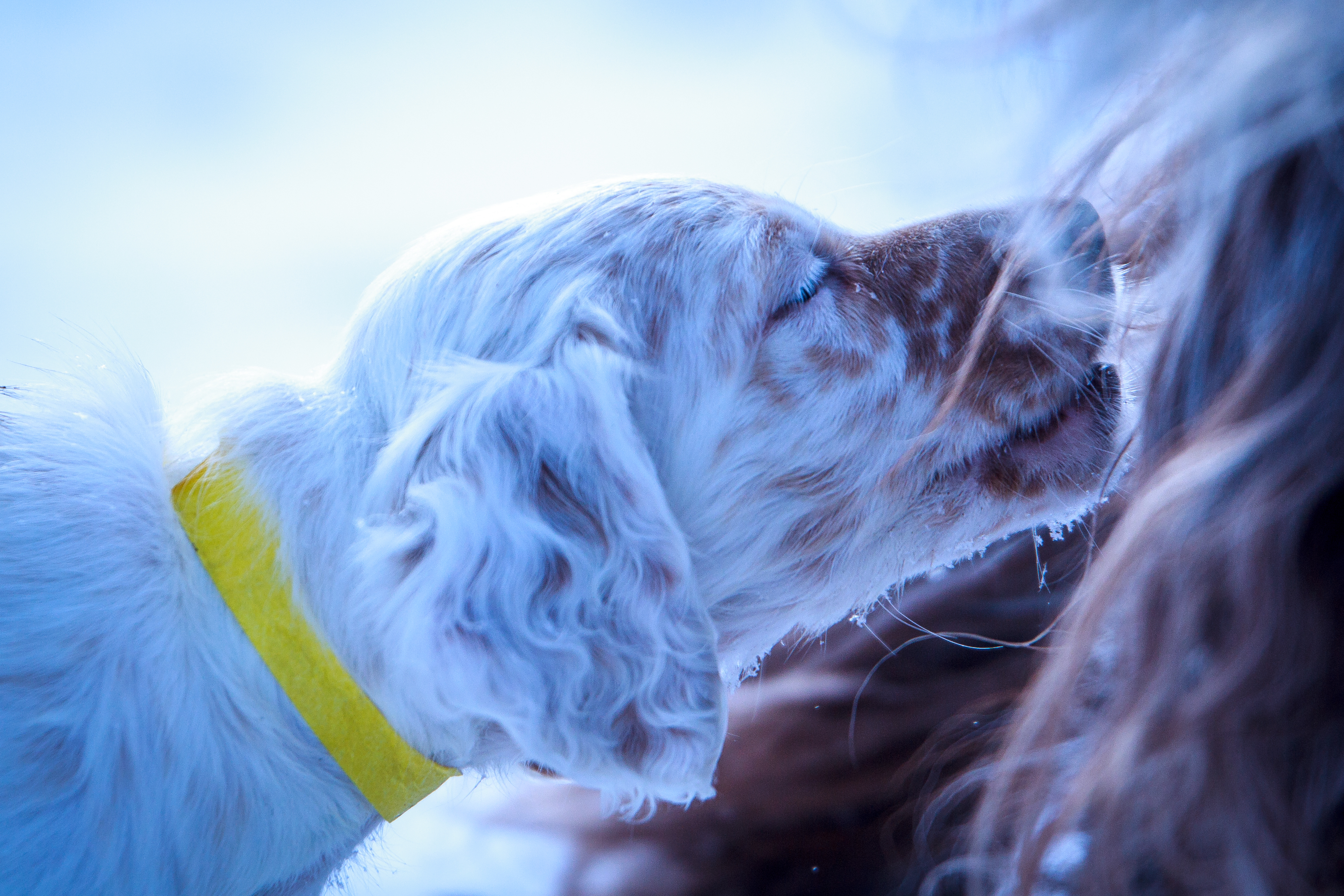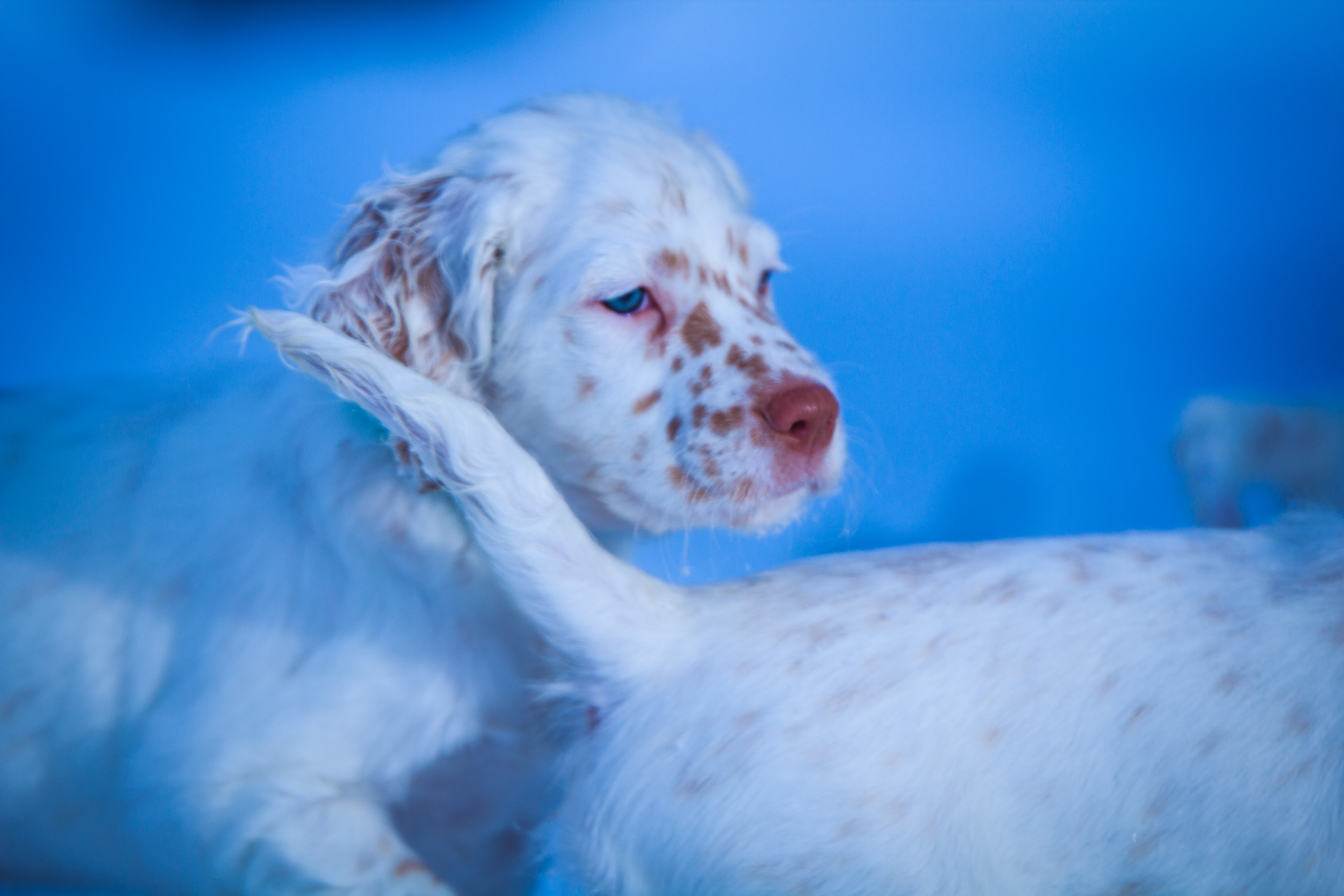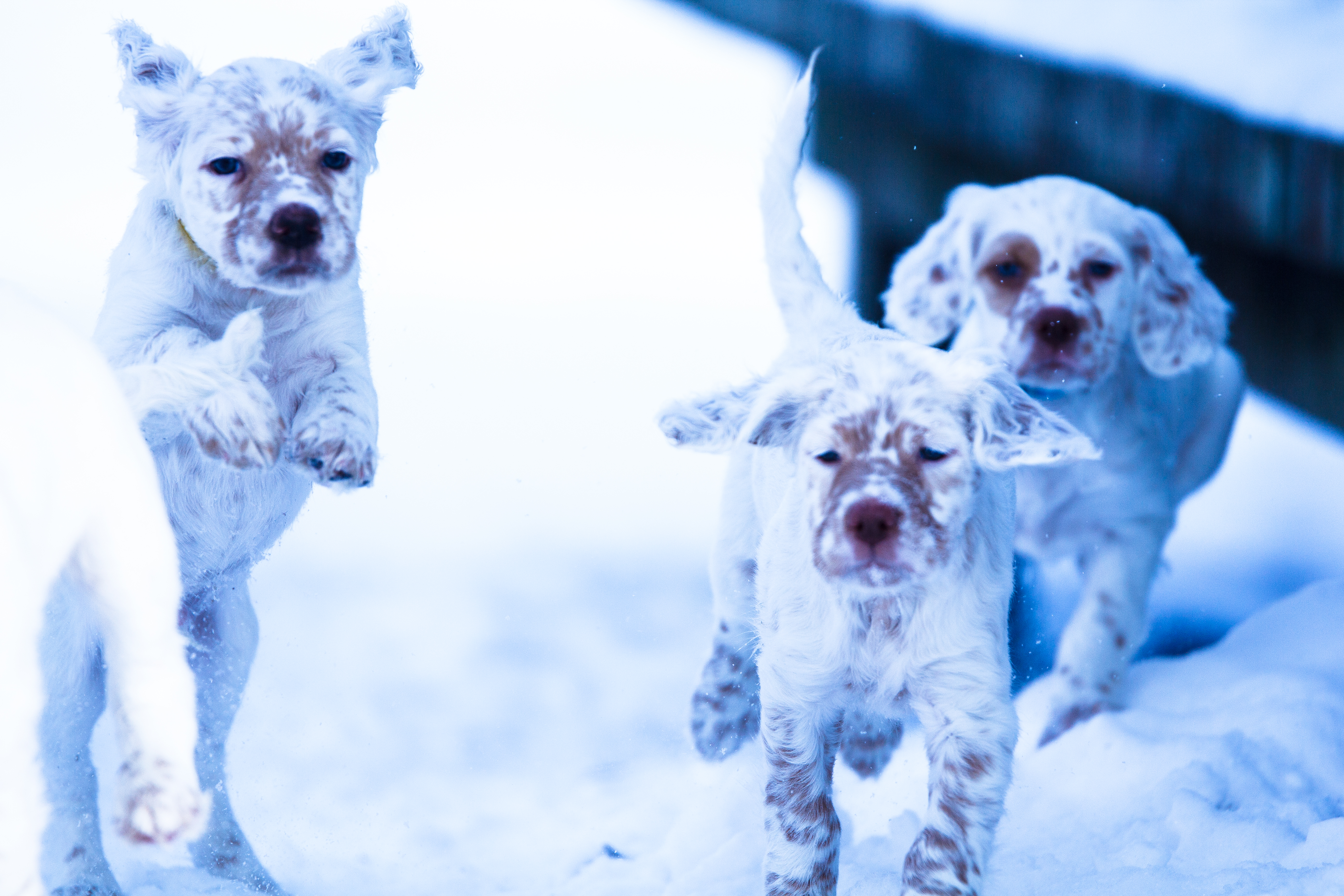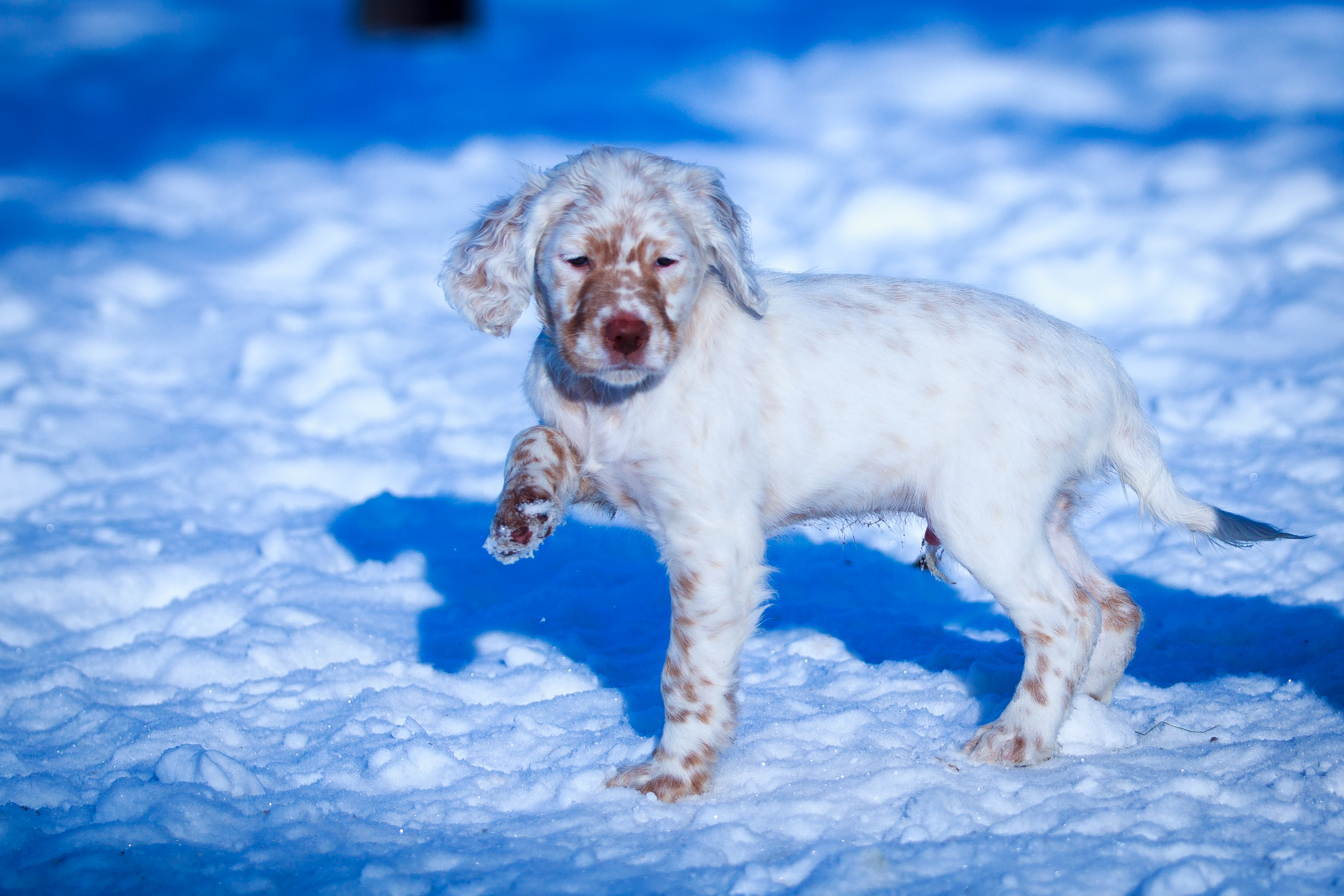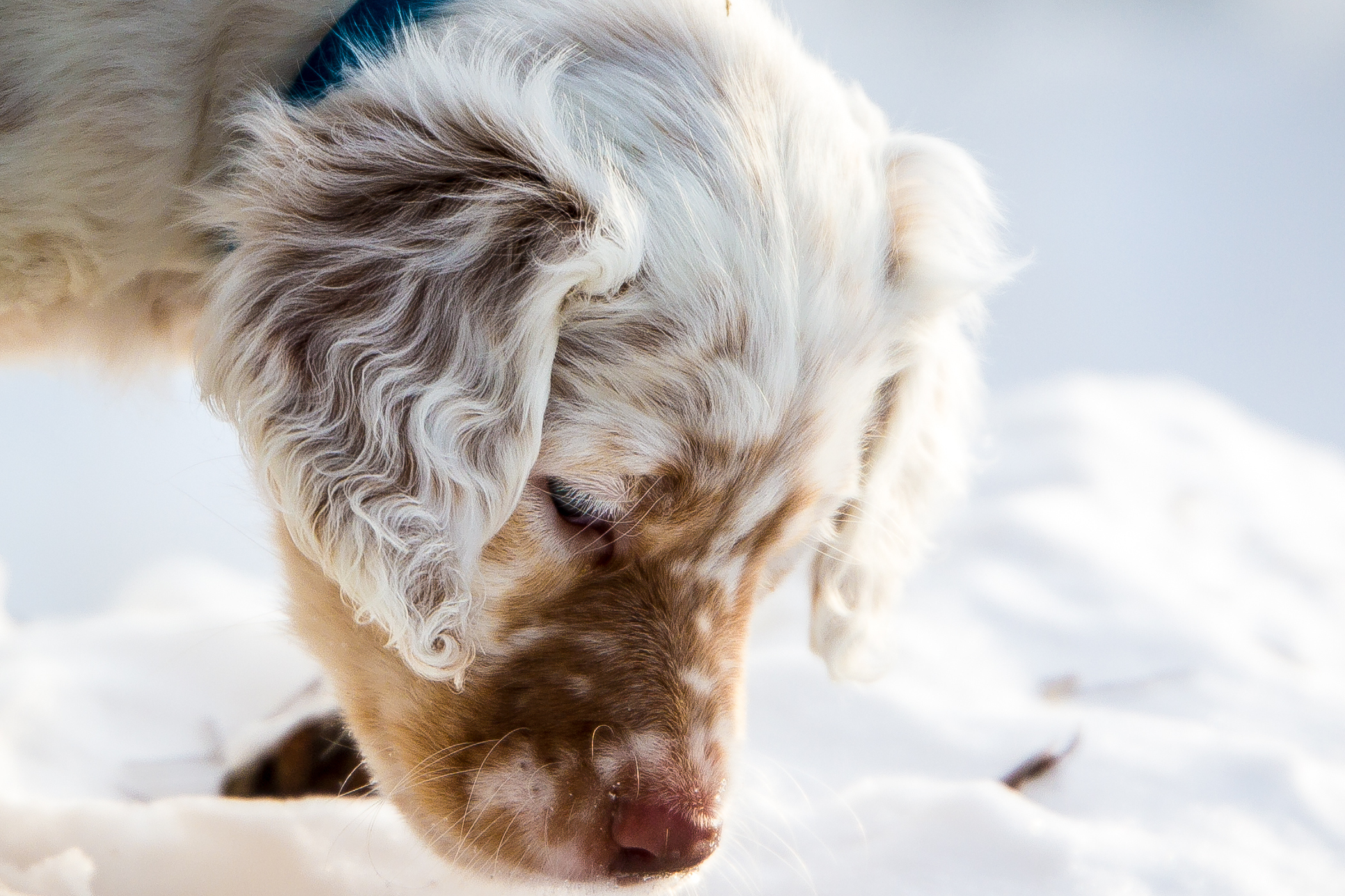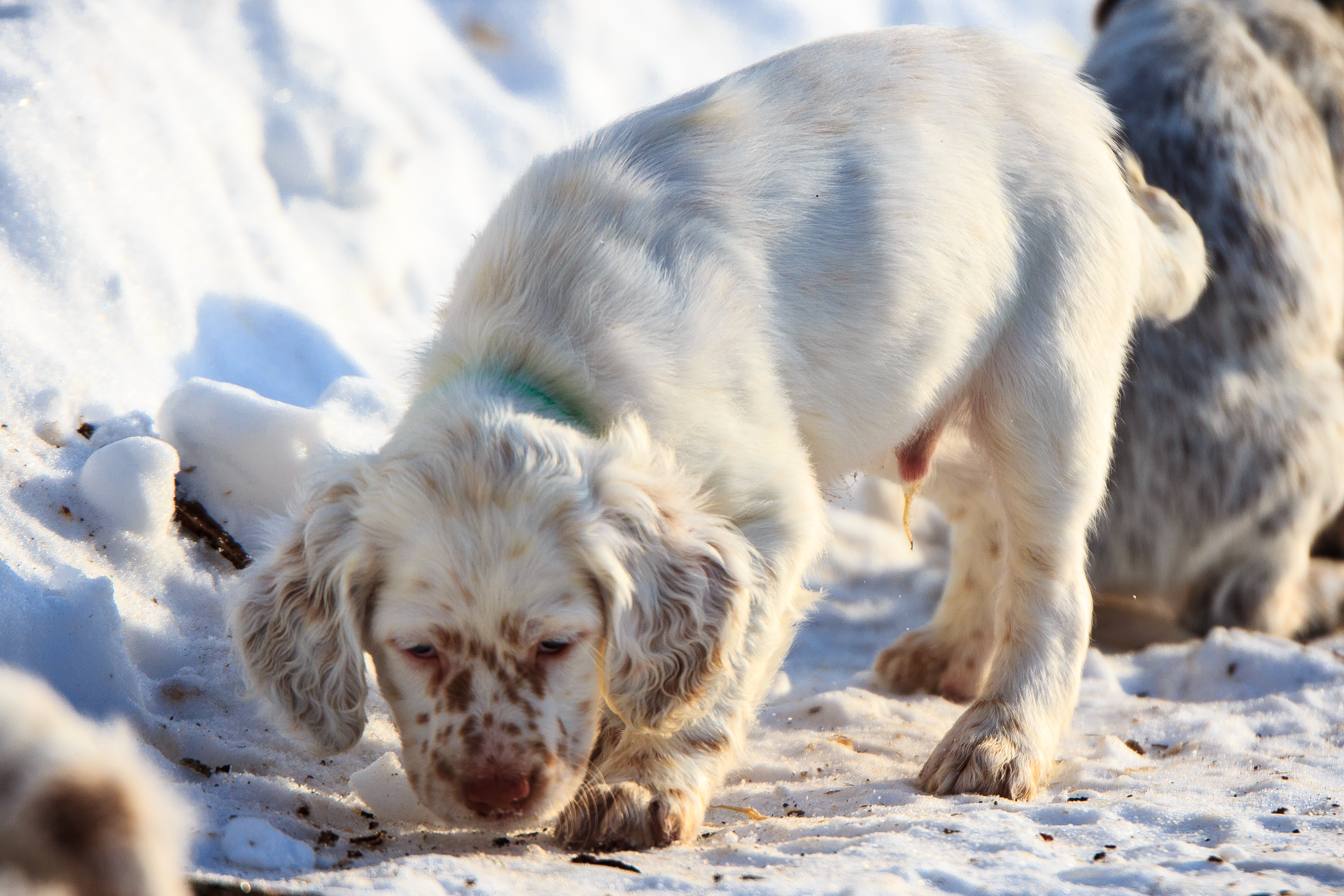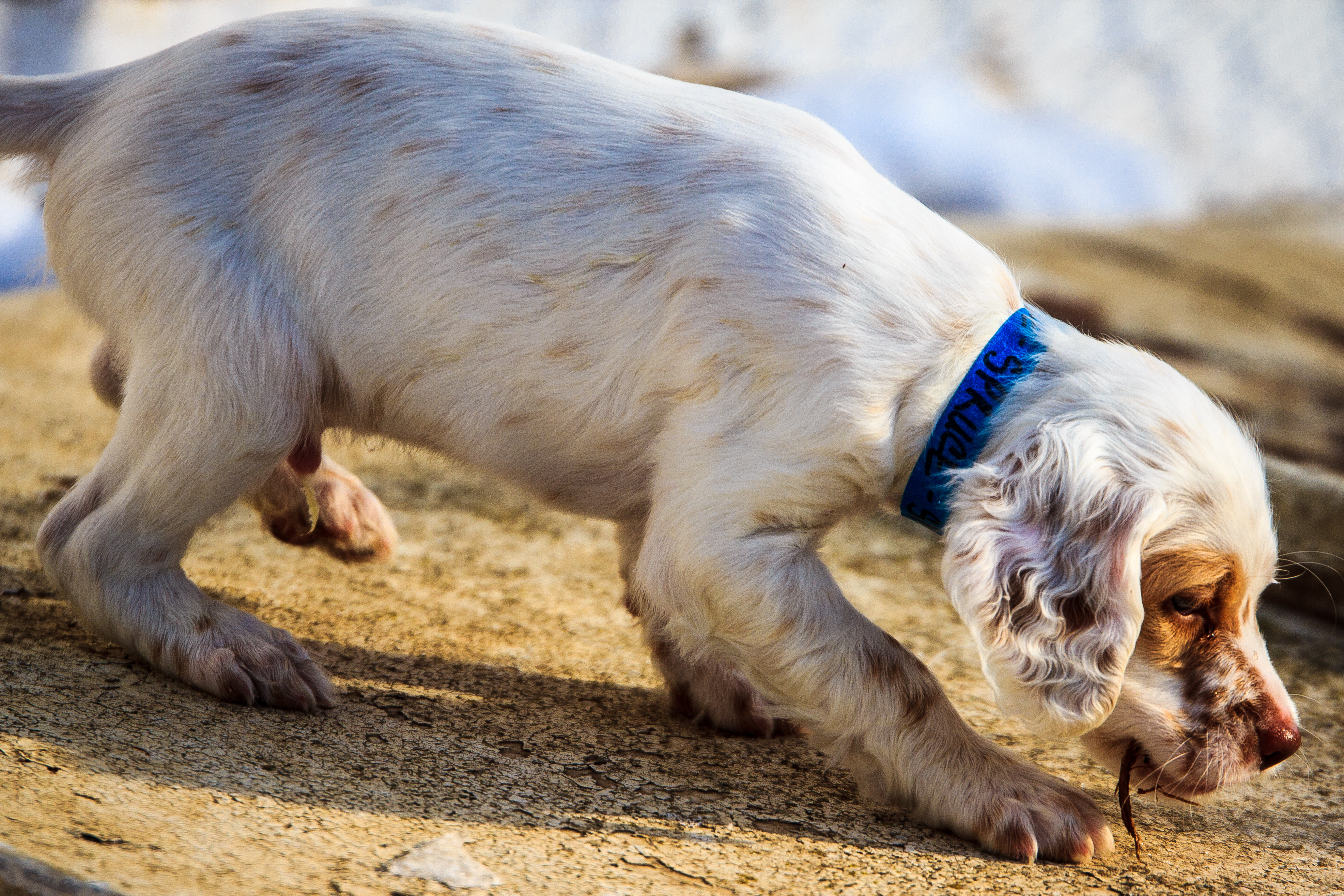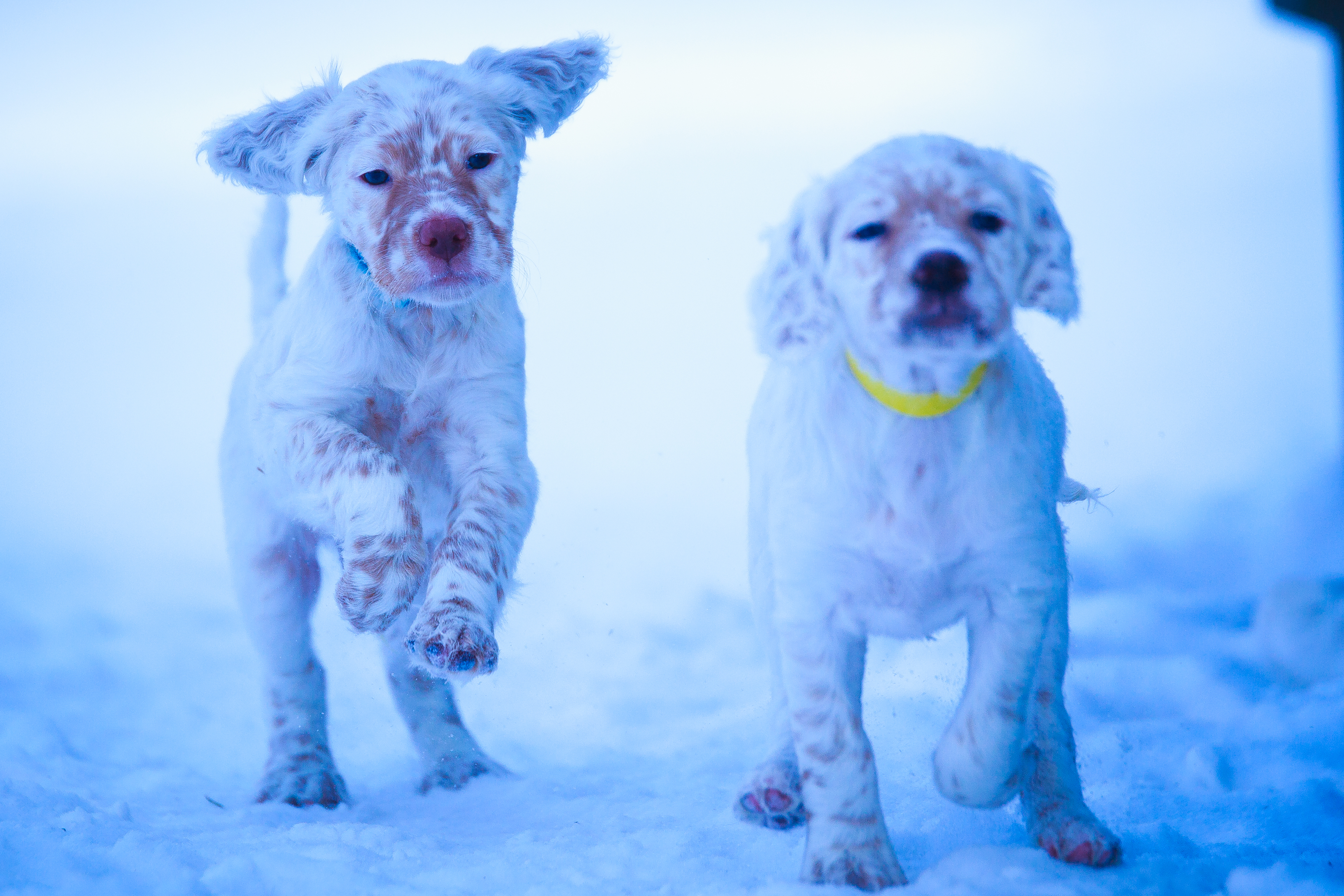 I'm sorry about some of the blurred photos… I'm not sure if it was just me or if falling in the garage on top of the camera and lens messed it up…
Yep, down I went like a ton of bricks directly on top of the camera and lens that was so carefully slung to my side keeping it out of the way of the dogs, food dishes, etc., while I did kennel chores, but perfect for falling right on it.
The lens hood broke and the lens is chipped.
I sat there on the cement and had a bawling fit.
Not because I was hurt from the fall… at least I don't think I was hurt.
I just cannot have anything happen to the camera or this lens… Please not this camera or lens.
Please no, please no, please no….
please, please, please be okay
I picked myself up and gathered the pieces to the lens… wiped away my pathetic tears. It's just stuff, right? It's nothing tragic. It's just stuff. Knock it off.
I took it in the house and went on with the chores.
I like doing chores much better with my camera.
Later, I finally got up the nerve to try it when it was time to take the pups out for another play time. It seems slower, and maybe not focusing correctly but it is working. We'll see…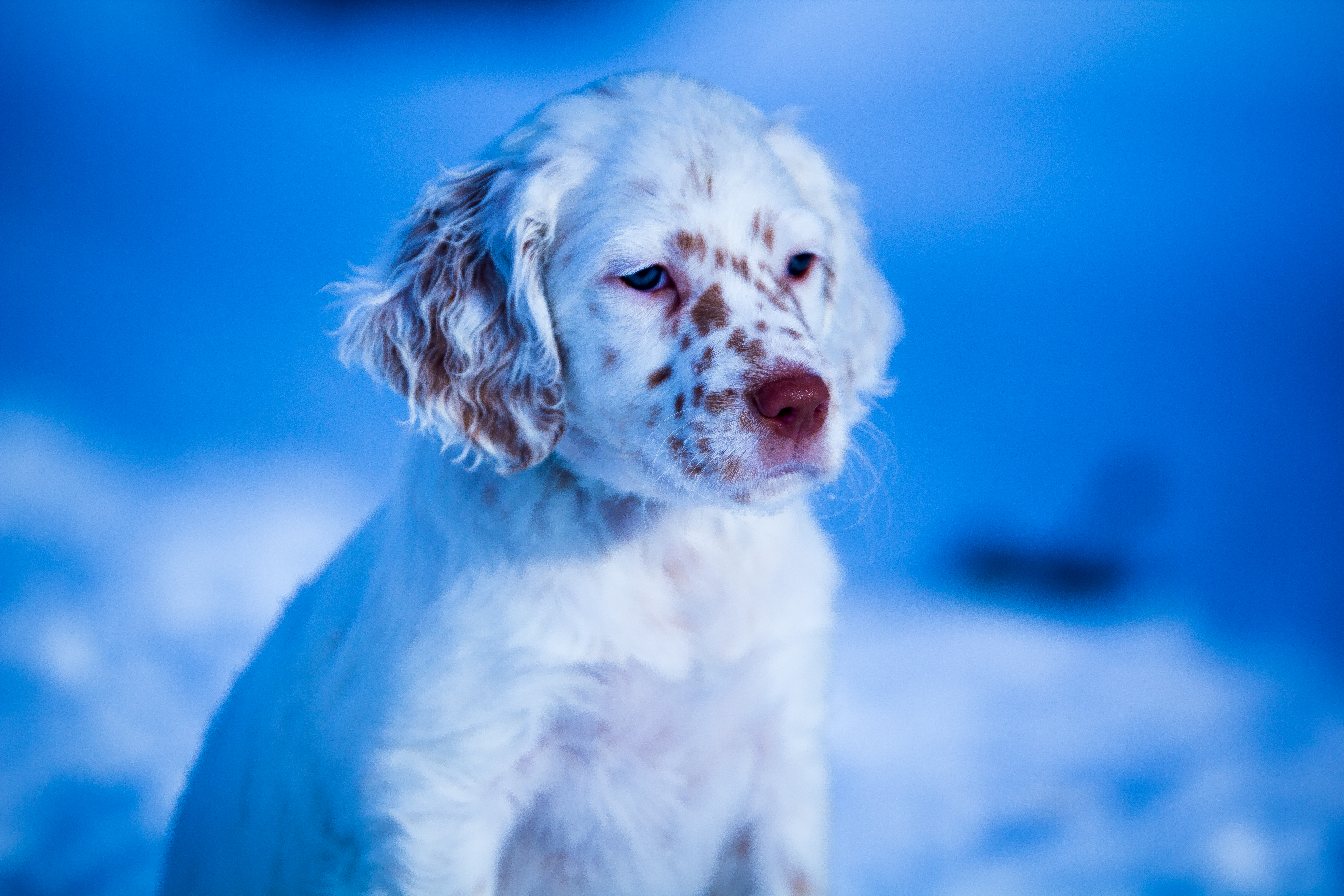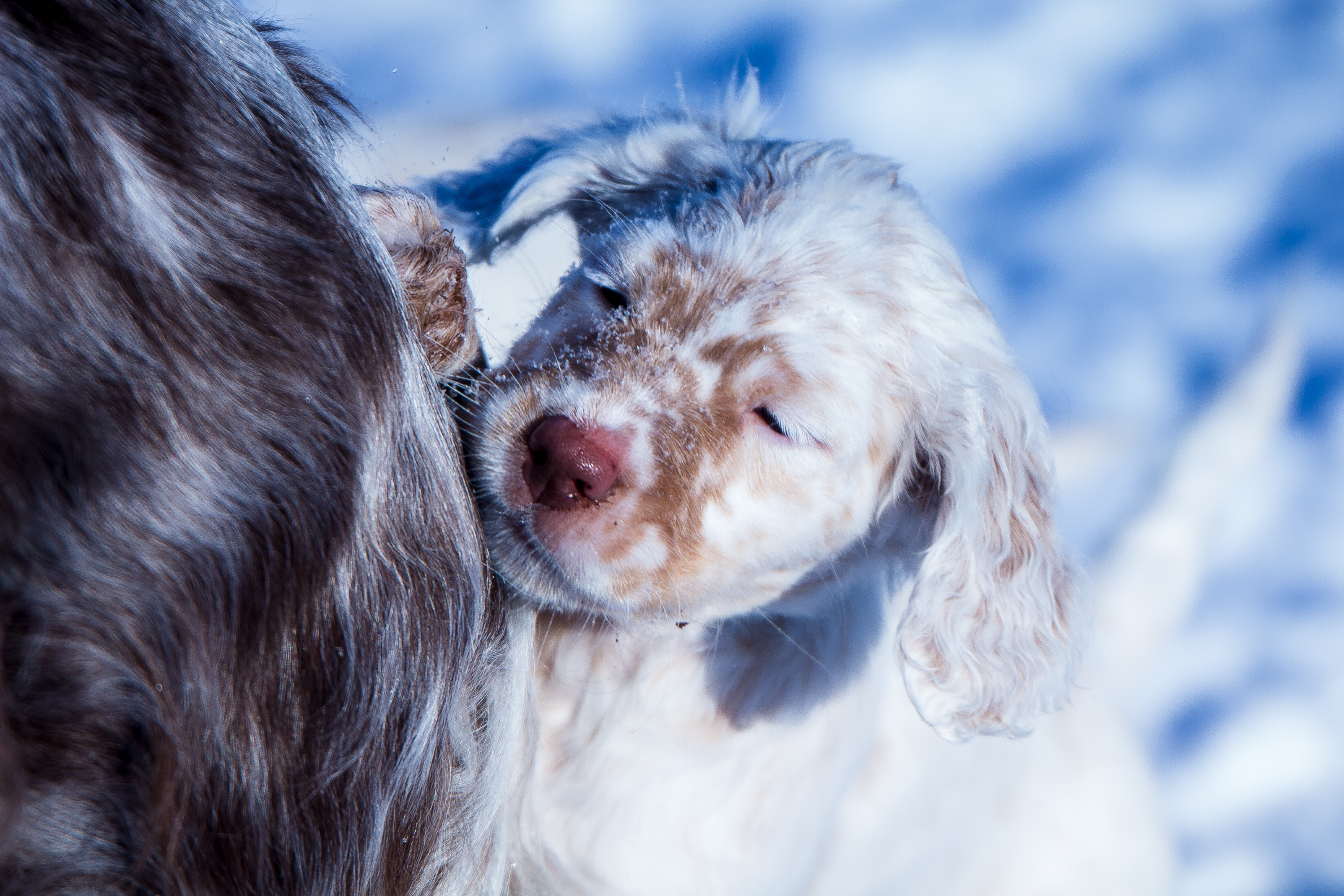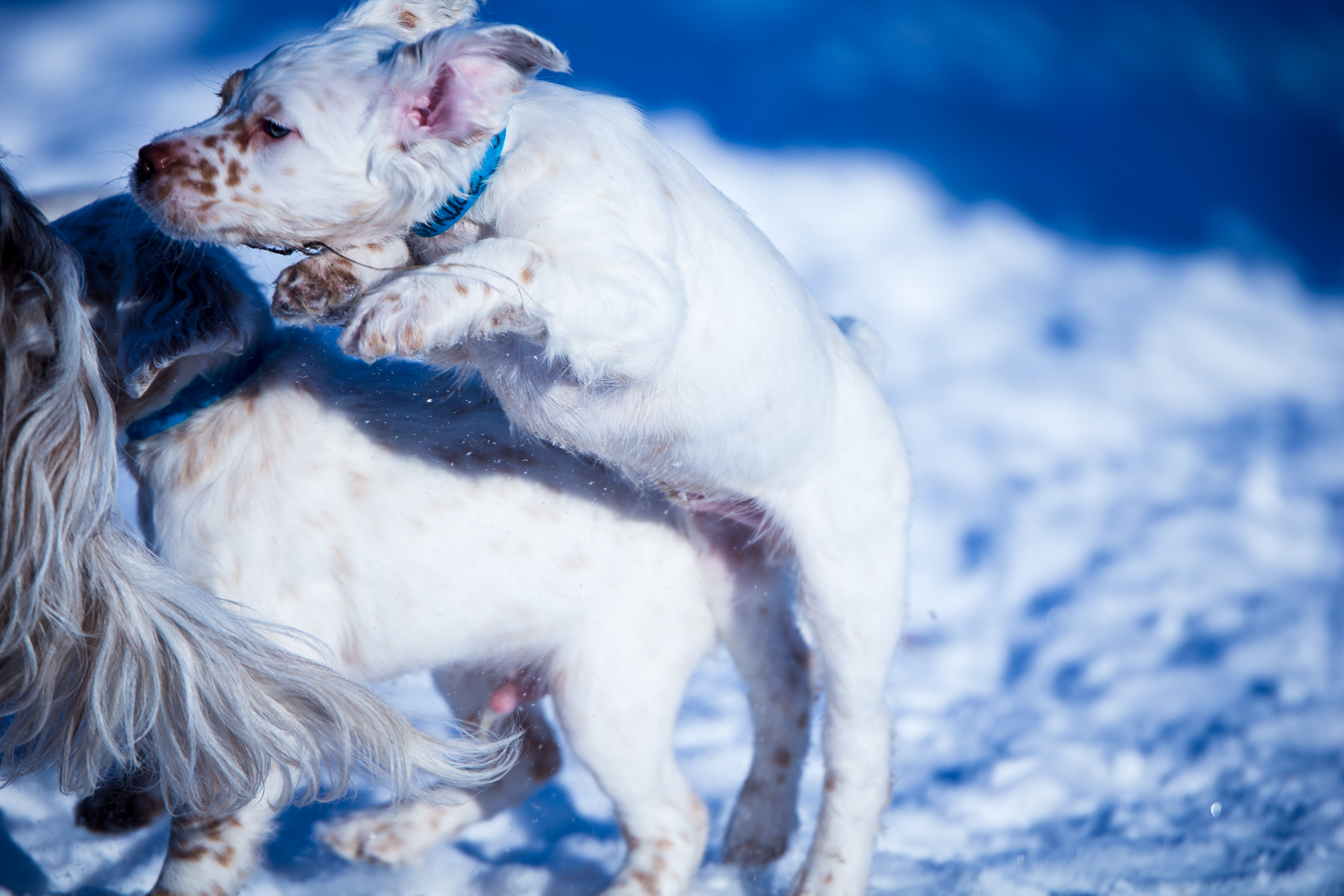 It's a good thing they are so darn cute, as most any Llewellin Setter pup is, because they are also very mischievous. Any shenanigans are promptly forgotten or ignored just looking at that cuteness… or at the first lick… or smell of that intoxicating puppy breath! My heart just melts.
So, I just mop up another soaked floor because some cute Llewellin Setter puppy insists on picking up the water bowl, tipping it over, and dragging it across the room.
And doing it again as soon as I am dumb enough to clean up the mess–because my puppies can't get wet for goodness sakes–fill up the dish and put it back down for them.
Or when they also tip the food dish along with all the water. Yeah, that's a lot of fun to clean up, but they do try to help me clean it up of course…
Or when I get distracted while doing laundry, walk away leaving the dryer door open, and they see something hanging out, driving them to utter puppy madness to see which can jump the highest and grab just a piece of something… and then pull all my clothes out onto the floor, dragging them through… um… probably some puppy mess if I haven't cleaned it up yet… or out to the kitchen thru the spilled water and food… and then I find all four of the squibbers sleeping on the pile of clothes they've just had a complete blast destroying…
::sigh::
😉
OH… and here is darling Addie… with about 10 days or so to go…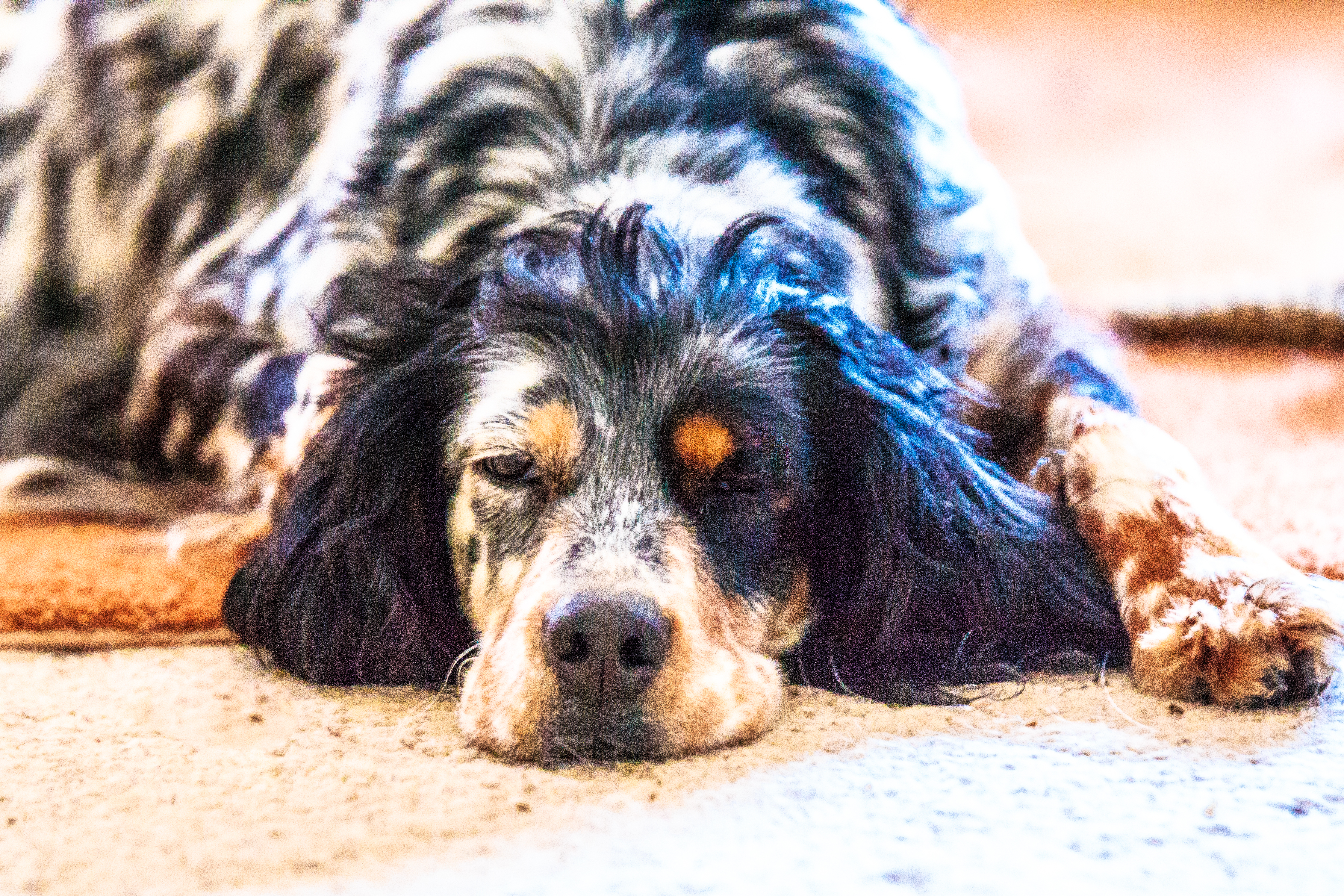 Yep, there really is something wrong with me. I'm not above admitting it. But somehow I give in to the masses…
Addie is doing great. She's uncomfortable and clingy. If she could get away with spending every minute that she's not pointing pigeons on the barn roof, in my lap, she would. She is such a sweetie pie.
And on it goes…
If you are just tuning in and would like more information on the four available males pictured above, here is the link to the litter page.
It looks like Addie's litter is mostly all reserved until we see what she whelps.
And there are currently some reservations available for Ree's litter.
See the puppy page for more information.
Hug your Llewellin Setter tonight.
-M.