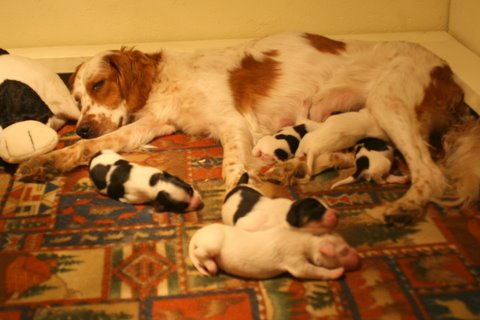 Hi All!
Well, I finally got the litter page and the first photos of the puppies are on the site. You can see it, here. They have their ID collars on, now, so you can tell who is who on the puppy cam.
There are other photos you can see by clicking on the link in the left-hand sidebar.
They have had their dew claws removed and had their first nail trimming. They are a lively bunch and Dora is a great mum! She is taking very good care of the pups.
That is all for today.