Addie & Nashua Expected Llewellin Litters Update
My mission is to help you have a healthier dog and breeders to raise healthier Llewellin Setters puppies through educational content based on over twenty years raising, training, and breeding Llewellin Setters. To help support these efforts, this page may contain affiliate links. I may earn a small commission for qualifying purchases at no cost to you.
In about a week we should have the first of two litters arriving and things will be hopping again here at LML. I'll work on finishing the redo of the puppy whelping boxes and rooms this week and have everything ready for the little squibbers, as I call them. It will be great to have the sound of wee Llewellin Setter puppy squeaks and their baby bird dog sniffing noses filling the old farm house again. And you will get to watch the pups grow via the live puppy cam.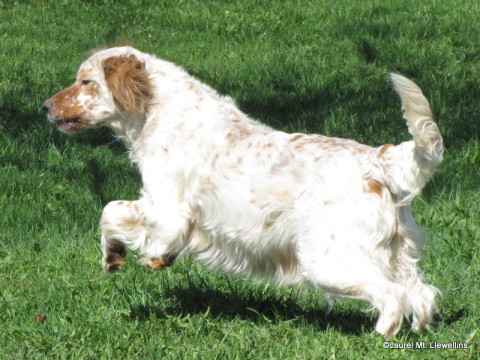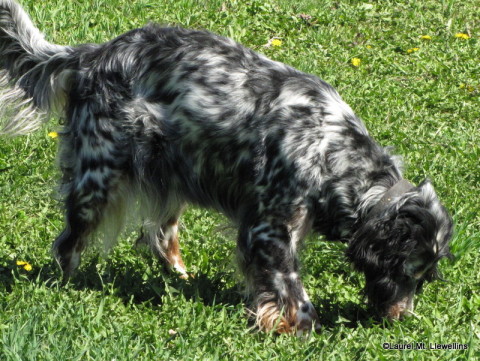 Addie (bred to Ike) and Nash (bred to Ranger) seem huge. I am pumped about both litters! I just love Addie and Nash, Ike and Ranger and cannot wait to see these pups. I would have a very difficult time choosing a pup between the two litters. Addie and Ranger are out of the same breeding, different litters (Shay by Brier). I love what they bring to their pups. Ike and Ranger both are completely obsessed with birds and hunting and have the absolute sweetest personalities, loads of bird sense, style, and stamina. I'll be running the litter contests over the next week. One for each of the litters—you can guess the date the pups whelp and how many pups of each sex. Also, we will have a new litter theme contest. I'll try to get all of the details together and posted over the next few days. More on that later in this post.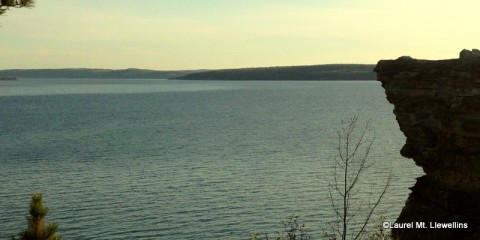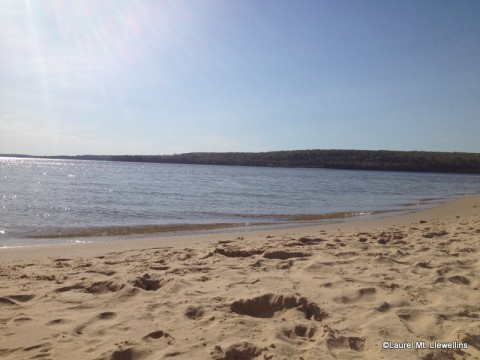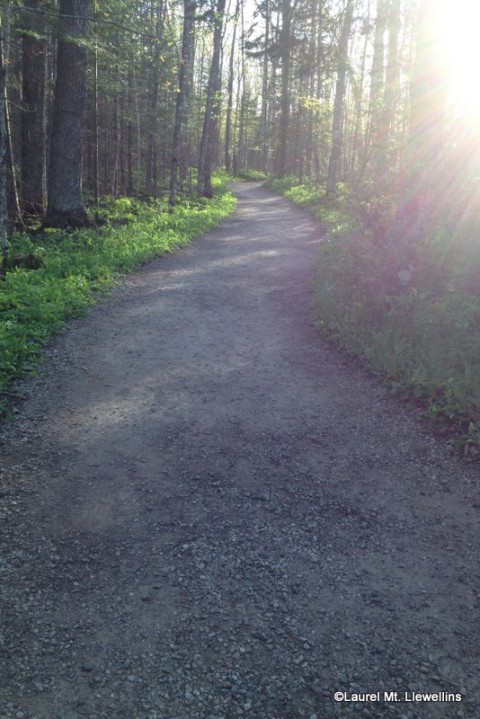 I had some family visit over the weekend and it was absolutely wonderful. The weather couldn't have been more perfect and we were able to get out and about to explore the Upper Peninsula a bit. Lake Superior was beautiful and hikes in the woods with the sound of Ruffed Grouse drumming, everything blooming, and the forests coming alive again. It was so rejuvenating and refreshing to be in the woods and on the shores of the Gitche Gumee. I can't tell you what that does for my soul and the bonus of my children being there made everything perfect. For me, it doesn't get much better than that.
Things are a bit insane here to say the least. Several bitches are in heat (and too late for my deadline for breeding to be able to travel in September to my daughter's wedding) and they and the boys are crying, whining, and howling almost constantly. Both the boys and girls take on different personalities and it is almost unbearable at times. The girls want to jump fences, climb kennels, and not listen very well. Everyone has to be under lock and key, separated, kenneled, crated, and not out of my sight for a minute. I had a female in blazing heat climb a kennel, squeeze through the mere inches between the top of the kennel and the barn ceiling, and into the next kennel… with Steele last week… Which is just one reason I usually keep all the boys in one building and the girls in another and used to keep the tops of the kennels covered! I can't believe the little snot was able to crawl that kennel and fit through the tiny space at the top! I've heard of it happening, but this was the first time for me. If the breeding took, it is a fantastic pairing, bad timing for me is all as I hadn't planned on doing another litter until winter because of the wedding in September, the arrival of hunting season, and the start of Northwoods Bird Camp 2013! It is hard enough to find a person to take care of my pack so I can leave, let alone asking them to take care of a litter of ornery, nipping, pooping machines! 🙂 I'll just take them to the wedding, right?
Anyway, I guess that's all for now. The craziness of spring clean up, keeping up with mowing, all the repairs that need done here, puppies coming, work exploding, etc., is upon us all, I'm sure. I hope you have been enjoying nice weather and getting out with your bird dogs in your part of the world.
I just realized today is Wednesday and this should have been a "Wordless Wednesday" post! UGH… sorry…
Stay tuned for the contest announcements by signing up for the email notifications:
[wysija_form id="1″]
And, as always, hug your Llewellin Setter.
M.