My mission is to help you have a healthier dog and breeders to raise healthier Llewellin Setters puppies through educational content based on over twenty years raising, training, and breeding Llewellin Setters. To help support these efforts, this page may contain affiliate links. I may earn a small commission for qualifying purchases at no cost to you.
It has been a hectic few days with the trip to the airport Friday and the trip to Michigan yesterday. We are trying to recoup from very little sleep and that yuckiness from being on the road.
We had a very nice trip to Michigan. We meet the lovely Barveld family at Cabelas to deliver darling Rebel and we got to see his big sister, Milan. She is quite the beauty and minded her manners very well. She took well to the new addition and I think they will become great friends and companions.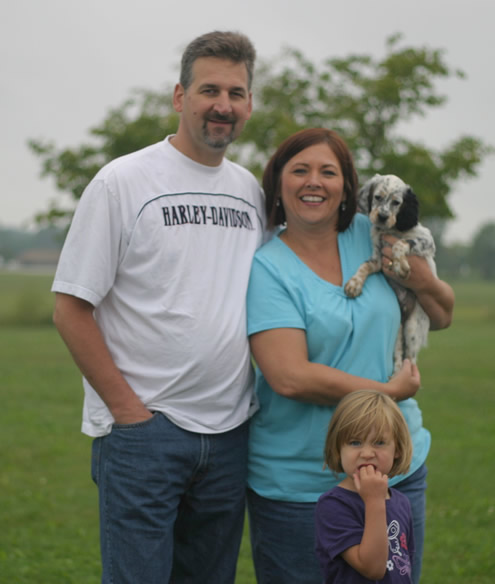 We then made a drive up to Au Gres (Saginaw Bay area) to pick up a new (used) dog topper and started the long trek back home.
It was wonderful (chilly) weather in Michigan yesterday and the feel of the bird opener was in the air. I think the dogs know it, too. Today, all the dogs were really wound-up for seemingly no reason. I think they know it is getting close to hunting season and they are as anxious as we are!
If the weather is this nice in two weeks I will be kicking myself that we didn't plan on leaving for the hunting trips sooner! But, that will just have to wait until October 3rd, I guess!.