Stoeger Goes to His New Home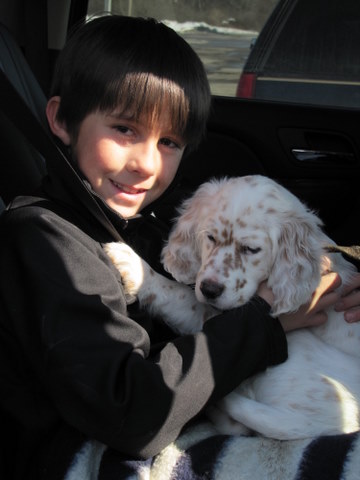 Our man, Stoeger, went to live with his new family yesterday. He will be living in Ann Arbor, Michigan. He'll certainly have wonderful opportunities on birds and has some other dogs to grow up with! We look forward to getting to hunt over him while we are in Michigan in the fall.
All the best little buddy….