Twenty Days Until the 2014 Ruffed Grouse Opener – Are You Ready?
My mission is to help you have a healthier dog and breeders to raise healthier Llewellin Setters puppies through educational content based on over twenty years raising, training, and breeding Llewellin Setters. To help support these efforts, this page may contain affiliate links. I may earn a small commission for qualifying purchases at no cost to you.
The countdown is on. It's less than three weeks until opening day of the 2014 Ruffed Grouse season. It's what we live for, work for, dream about for about 9 months. Most of this time we spend feeling like it will never get here. And suddenly, it's just mere weeks away. Yep, along with the warmest, muggiest, buggiest temperatures and oppressive climate of the year. UGH. So, I am not working dogs. I can't bare to be out in it and I won't put my dogs out in it. So, we continue to wait and dream of cool, crisp autumn days while the days tick away. Tick… Tick… Tick…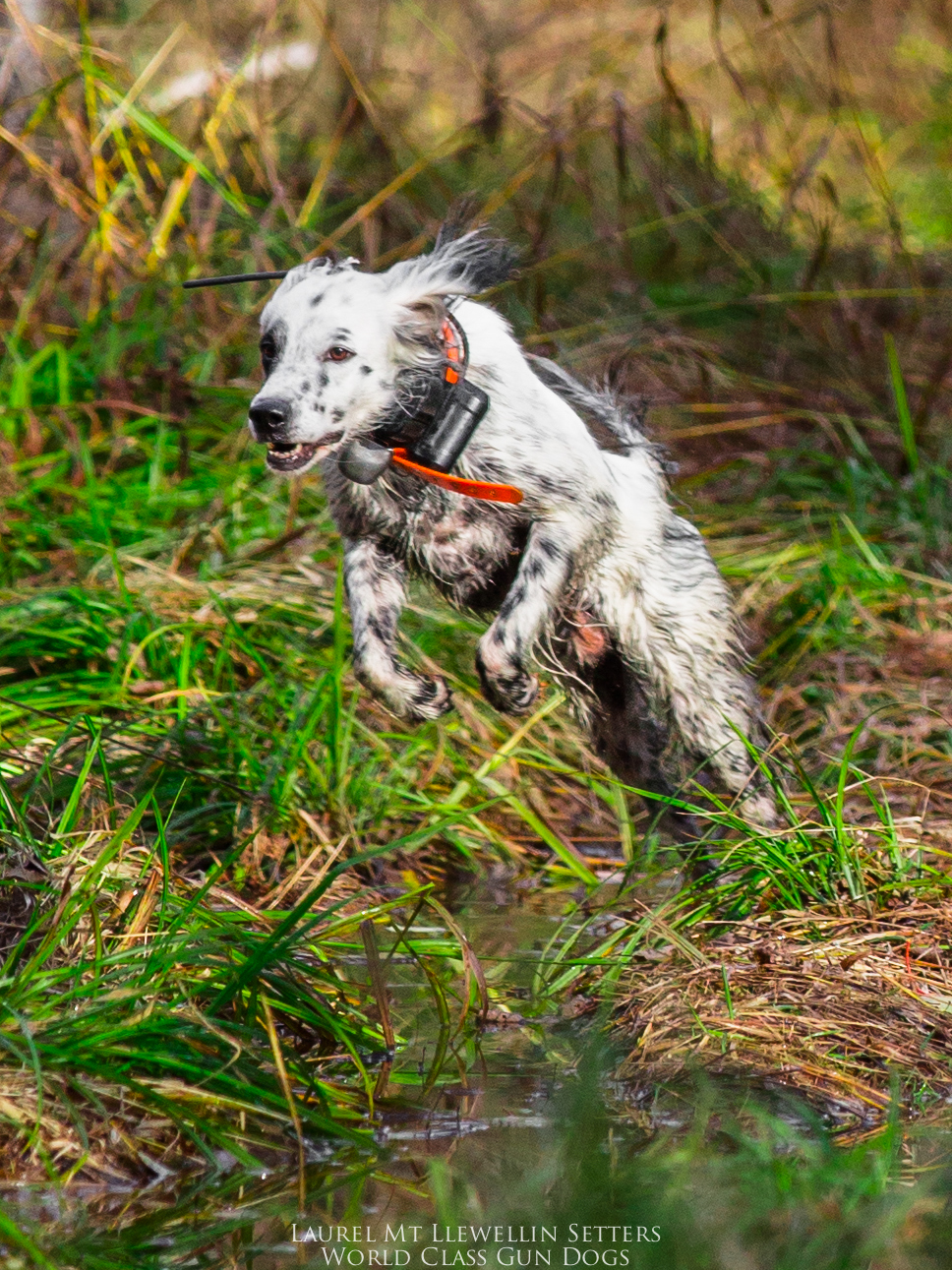 It will get here.
For now, we'll enjoy a photo of Ranger during the 2013 season taken by Nick Lazur.
-M.