Share Your #LlewellinSetter Instagram Account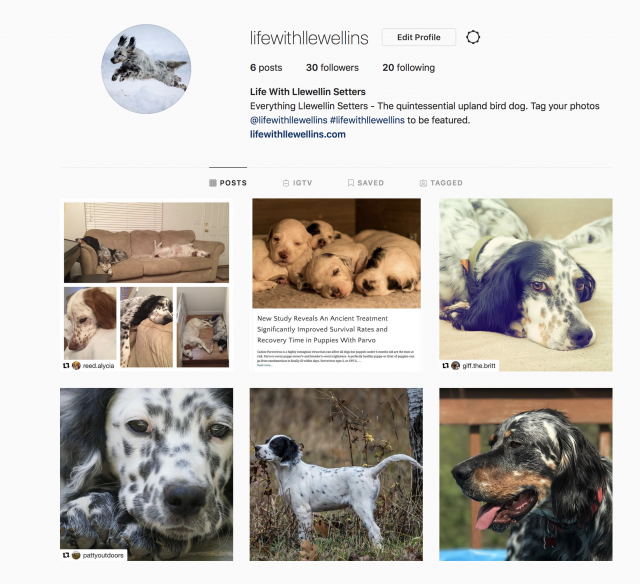 Do you have or know of #llewellinsetter Instagram accounts we should follow? Share here in the comments or tag the account on the @lifewithllewellins instagram post and I'll start featuring noteworthy accounts for you to follow here on the blog.
I'm using the Repost app–do you use it or have one you like more? Let me know!