New Study Reveals An Ancient Treatment Significantly Improved Survival Rates and Recovery Time in Puppies With Parvo
My mission is to help you have a healthier dog and breeders to raise healthier Llewellin Setters puppies through educational content based on over twenty years raising, training, and breeding Llewellin Setters. To help support these efforts, this page may contain affiliate links. I may earn a small commission for qualifying purchases at no cost to you.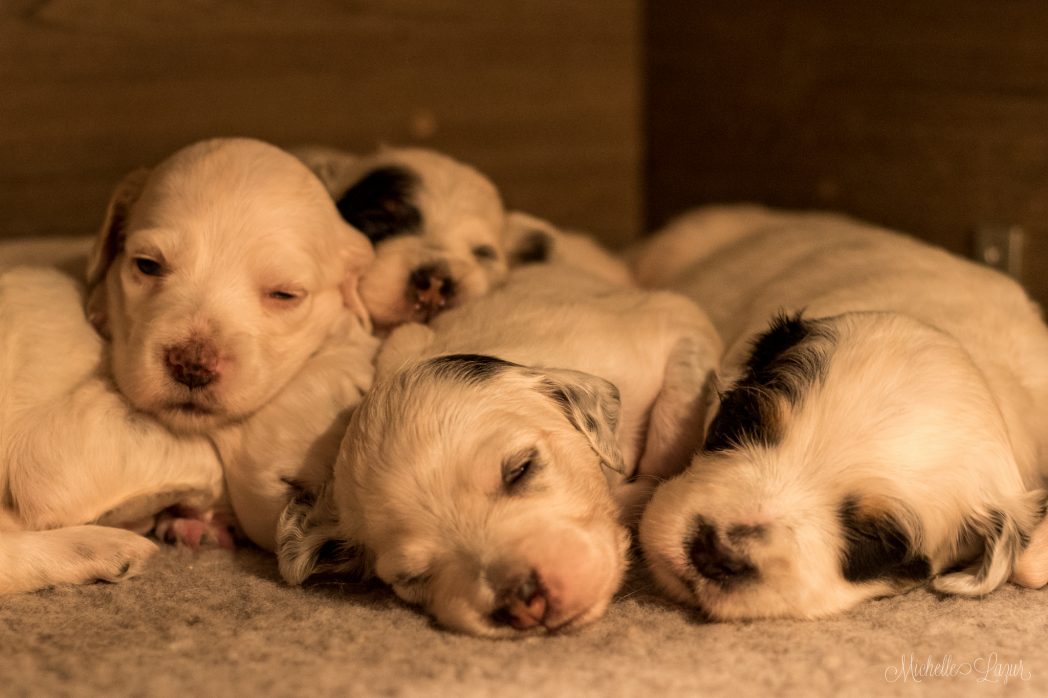 Canine Parvovirus is a highly contagious virus than can affect all dogs but puppies under 4 months old are the most at risk. Parvo is every puppy owner's–and breeder's–worst nightmare. A perfectly healthy puppy–or litter of puppies–can go from rambunctious to fatally ill within days. Parvovirus type 2, or CPV-2, attacks and replicates in the gastrointestinal tract damaging intestinal cells, resulting in lethargy, loss of appetite, fever, vomiting, profuse, bloody diarrhea, severe dehydration, and a high rate of mortality.
Most deaths from Parvo occur within 72 hours and typical treatment includes extensive veterinary hospitalization and usually consists of IV fluids, anti-nausea injections, broad-spectrum antibiotic injections and analgesic medications. Even blood plasma transfusions and Tamiflu are sometimes used. The costs can range from $1,500 – $5,000 to treat in a veterinary hospital.
But a new study ran in Brazil at two veterinary hospitals involving 66 puppies with Parvovirus found using an ancient practice called fecal microbiota transplantation (FMT), also referred to as a fecal transplant, significantly improved survival rates and recovery time.
FMT is a procedure in which fecal matter is collected from a tested donor, typically mixed with saline, strained, and administered to the patient by colonoscopy, endoscopy, sigmoidoscopy, or enema. In this study, the donor was a healthy Pit Bull whose feces was collected daily for two weeks and frozen. The dosage was 10 grams of feces and 20 mil dilute saline administered using a syringe and catheter with the pups remaining lying on their left side keeping the pelvis elevated for two minutes.
Half of the puppies (all under 1 year of age) received standard supportive treatment protocol and the other half received the standard supportive treatment protocol plus FMT. The FMT procedure, which involved no restraint or sedation, was administered every 48 hours until diarrhea resolved or they had undergone five transplantations. The very encouraging results were:
Lower death rate to puppies receiving FMT (21.2% vs. 36.5% without)
Diarrhea stopped with 48 hours in 61.5% with FMT vs. 4.8% without
Average hospitalization time shortened (3.3 days with FMT vs. 6 days without)
The researches concluded FMT is safe, without any adverse side effects, and decreases mortality rate and recovery time.
FMT isn't a standard or widely known treatment, yet. But the ancient therapy dates back to fourth century China. So, in the extremely unfortunate event your puppy or litter contracts Parvo, be sure to mention fecal transplants to your veterinarian. FTM is proving a very effective, nearly free treatment for a wide range of severe gastrointestinal problems and Addison's disease in dogs. In humans FMT has very high success rates in treating people with inflammatory bowel disease, colitis, celiac disease, IBS, and a miraculous 90-98% success rate in treating deadly Clostridium difficile infections.
Not a very pleasant subject or therapy to think about or discuss, but this simple, natural, very affordable therapy is one that deserves a lot of attention.
If it could save just one puppy from Canine Parvovirus, I say it is worth it and gives new hope to puppy owners and breeders everywhere.
Sources
American Veterinarian, May 24, 2018

Journal of Internal Veterinary Medicine, February 20, 2018