Photo of the Day for June 5th, 2010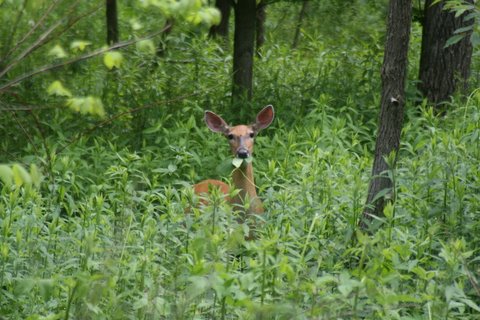 This doe has made her home on the other side of our chain-link fence, right by our garden in a wooded area. The dogs announce her presence several times a day when she appears from the brush to eat. She is not much bothered by the dogs–even when they visit her with the fence between them. She'll finally snort and move into the brush further, but that's about it. She is hungry and has quite a large belly. I'm sure she will be having a fawn or two soon.
Newsletter Signup
Subscribe to get our latest content by email before anyone else!