Nashua x Luke Puppy Contest!
My mission is to help you have a healthier dog and breeders to raise healthier Llewellin Setters puppies through educational content based on over twenty years raising, training, and breeding Llewellin Setters. To help support these efforts, this page may contain affiliate links. I may earn a small commission for qualifying purchases at no cost to you.
Just enter a guess for a chance to win a prize. 🙂
We are getting close to the time for Nash to whelp her puppies, so it's time for another puppy contest, don't you think?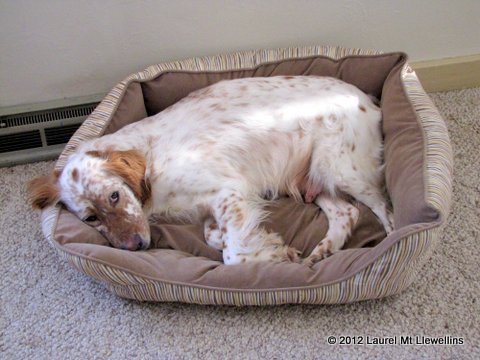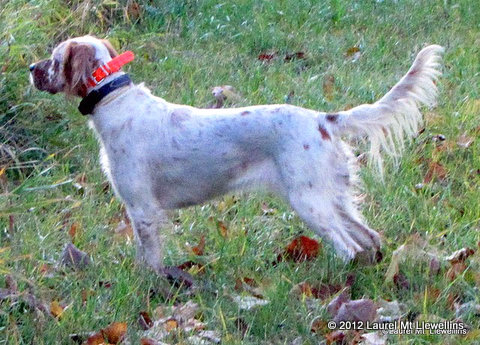 For those of you that missed the first one, this is like those contests at baby showers where folks guess when the baby will be born, the sex (in the old days we didn't know the sex until the baby was born!), weight, etc.
How To Participate:
You have to guess: (1). The date you think the puppies will be born, (2). The total number of puppies you think Nashua will have and (3). How many males and females she will have.
Helpful information:
Nash was bred to Luke on December 8th, 10th, and 12th.
Normal gestation for a dog is 63 days from the time of breeding, but can be anywhere from around 58-68 days.
Nash will be four years old in April.
This is Nash's second litter.
Prizes
Grand prize will go to the person that gets all 3 variables—(date pups are born, how many pups, and how many of each sex), correct and they will win their choice of the either Prize package 1 or 2:
Grand Prize:
Choice of one of the following prize packages:
Prize Package 1:
1-year subscription (or extension of current subscription) to one of the following magazines (winner's choice): Gun Dog Magazine, The Upland Almanac, or Pointing Dog Journal.
1-year regular membership (or extension of existing membership) to one of the following organizations (winner's choice): The Ruffed Grouse Society, Quail Unlimited, Quail Forever, or Pheasants Forever.
Second Prize:
Then, there will be 1 winner for the person who gets 2 of the variables correct. They can choose their prize–either the magazine subscription or the organization membership.
Random Prize:
And there will be a random drawing from all of the entries for a $40 gift certificate from
Stormy Kromer
.
How To Enter
To enter, respond by commenting below or to the post in
Facebook
by midnight Saturday, February 11th, 2012. Be sure to mention "Nashua x Luke 2012 Puppy Contest," because there are two contests going on–this one and one for a theme for this litter.
Note
: Your entry must be posted either below or via Facebook (just friend-request us on Facebook and I'll respond right away so you can enter) so it is publicly viewable. P.S. If you do not see the "respond" link directly below this post, please click on the post title at the top of the page. This will open the full post with the response area at the bottom.
Have fun and good luck!
-LML