Breeding Announcement: Nash by Ranger
My mission is to help you have a healthier dog and breeders to raise healthier Llewellin Setters puppies through educational content based on over twenty years raising, training, and breeding Llewellin Setters. To help support these efforts, this page may contain affiliate links. I may earn a small commission for qualifying purchases at no cost to you.
We are excited to announce the breeding of Nash to Ranger.
And, by the way, today, April 7th, is Nash's 5th birthday.
Happy Birthday Nash!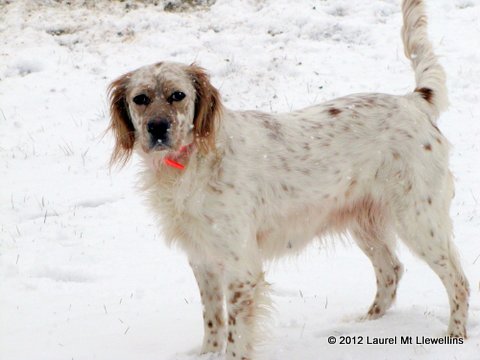 Ranger is 4 years old, born 11/25/2008, out of the Shay x Brier litters. Our Addison is the same breeding.
Litter expected early June, and pups old enough to leave end of July/early August.
We are excited about the breeding of Nash to Ranger. Nash is a sweet, very methodical, close-working grouse finder. She naturally backs and retrieves. Great nose.
Ranger is a great little dog–passionate, intelligent, backs and retrieves naturally, always a gentleman, excellent nose. I love this dog. He is quick, agile, and brilliant. He minds very well–trainable, biddable, and is an easy keeper. Ranger is out of Shay by Brier. This breeding is a great combination.