The Sandhill Cranes and American Woodcock Have Returned to the UP
My mission is to help you have a healthier dog and breeders to raise healthier Llewellin Setters puppies through educational content based on over twenty years raising, training, and breeding Llewellin Setters. To help support these efforts, this page may contain affiliate links. I may earn a small commission for qualifying purchases at no cost to you.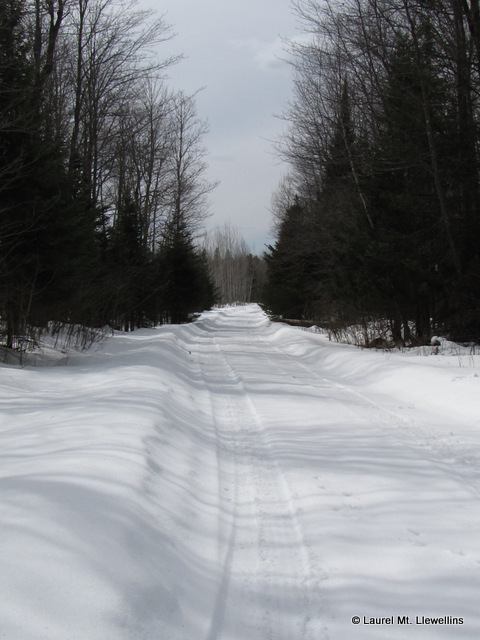 With a Winter Weather Advisory threatening to bring a bit of wet, heavy snow tonight it certainly doesn't quite "feel" like spring here. The majority of the yard is still covered in a thick layer of ice, but there are areas of bare ground showing. Just an hour north and you won't find bare ground at all, yet!
 The Greater Sandhill Cranes are Here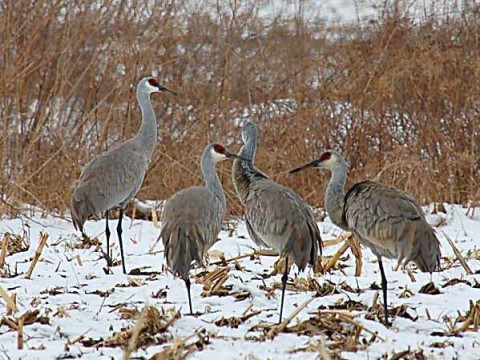 Over the past week, the Sandhill Cranes have returned from wintering in the southern U.S., probably Florida (click to see a range, migration, and nesting map). Today I could hear them most every time I was outdoors. I had never seen a Greater Sandhill Crane until I moved here a year and a half ago. This tall, stately bird stands 4-5′ high, but only averages 9-12 lbs. They have a wingspan of over 7 feet. The Sandhill Crane mates for life and they return to the same nesting area every year. I still cannot get over their prehistoric-sounding call, and their "dance."
About 15 states in the U.S. have a Sandhill Crane hunting season, and I've heard the meat is incredibly delicious and is known as "the flying ribeye". Minnesota is the only Great Lakes state with a season. At this point, I have no desire to hunt them, as I am no longer a fan of getting up at 3 AM to lug decoys, etc., and lay in a field perfectly still to take any game, but would love to eat one! Also, if hunting anything can't include my Llewellins, I no longer have much of a desire to hunt it, except the occasional white tail deer when I can't hunt the Llews anyway. I would definitely also love to have an elk, moose, caribou, or black bear in my freezer. I enjoyed hunting them.
The Woodcock are Returning!
The biggest news, however, is that the Woodcock have returned! I really couldn't wait to hear the "peents" and whistling wings of the male as he spirals high into the air, then the chirping on the downward spiral. And tonight we heard them!! I can't wait until tomorrow night, and every night until it ends, when I'll be outside at dusk waiting to hear them. Click here for a video. And here for "How to go Woodcocking video.
Calls
Silent except for male display and twittering of wings in flight. Display involves wing twittering interspersed with harsh "peents."
Courtesy of Macaulay Library
© Cornell Lab of Ornithology.
For me, now and in this wild and wonderful place, the return of the Greater Sandhill Crane and the American Woodcock are the true signs that spring has returned.
-LML