Pups Update: Chief (Sooner: Santana x Steele 2011)
My mission is to help you have a healthier dog and breeders to raise healthier Llewellin Setters puppies through educational content based on over twenty years raising, training, and breeding Llewellin Setters. To help support these efforts, this page may contain affiliate links. I may earn a small commission for qualifying purchases at no cost to you.
This is Chief. His litter name was Sooner, out of Santana x Steele the "Winds" litter 2011. Chief is owned by the Madsen family and lives, hunts, and plays in Utah.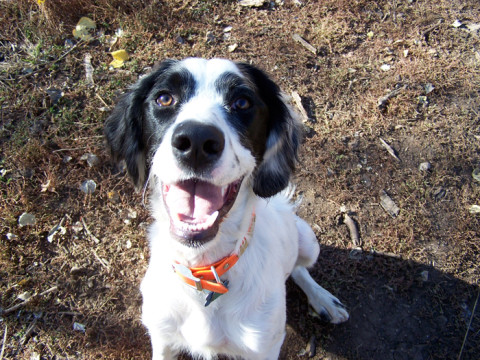 He is very handsome, don't you think?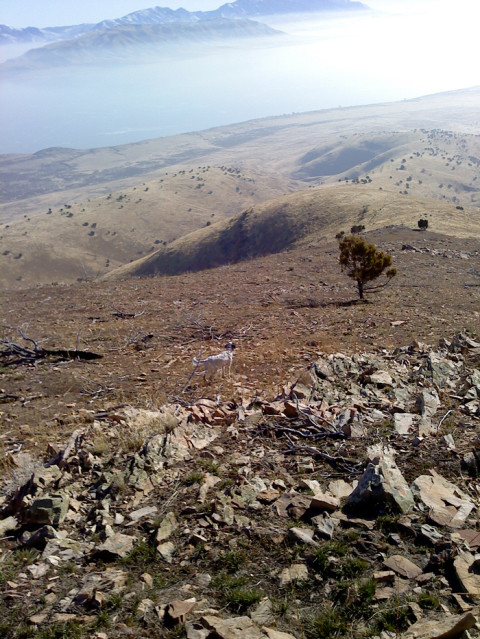 And just look at his playground!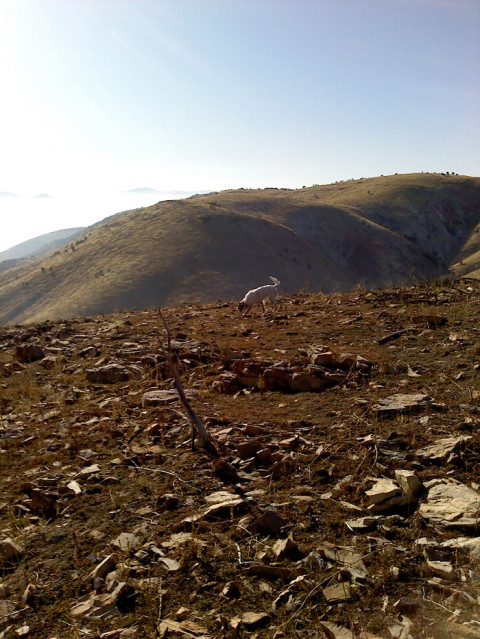 Mr. Madsen wrote this…
Chief is (still) fantastic. I think these blizzard line Llewellins (or maybe all of them) were born to hunt wild chukars. Chief's a natural at it.

He is working hard, has great range, is finding birds and holding points. The more I hunt him the more he impresses me. He is hunting like a 2 year old dog at 8 mos. He still has a lot to figure out but he is progressing each time we go out. He loves chukars and he is in hot pursuit as soon as his paws are on the ground. He and his feet are tough as nails. When I compare his paws to my pudelpointer they are much tighter and seem to wear better. I've only had to boot him a couple times and only his front feet. Just check out the photos in the terrain we hunt in. We have had some success this year finding birds in a burn area. Its like hunting a volcano (chukars, go figure) I guess the birds like the fresh grass shoots that are coming up after the burn. Tough feet are very important to us chukar hunters and Chief has excellent feet.

As far as a pet he is doing really good. He is getting better house manners and is in the house pretty much as soon as the sun gos down. He is a lovable dog and just loves my kids. His retrieving is really coming along. Funny thing is he will only retrieve dokken bird bumpers. (or dead birds) He usually makes a pass first before he brings them in. Sometimes he will stop a pull out a few feathers but usually he just likes to prance around with them for a minute before I can coax him in. Im just happy he is interested in bringing it back at this age. Should be easy to clean up his retrieve this coming off season.

I just wanted to express how happy I am with him. I haven't really done much with him other than teach him come and sit. He will heel and whoa but in the field for the most part I just let him do his thing. I've trained him to come by pressing the tone button on his collar. It only took a couple of sessions in the yard and he figured that out. He is a smart boy and pretty obedient for a young dog.

The thing that impresses me the most is we haven't had a ton of bird contacts and he has still progressed the way he has. Grouse season was horrible, Pheasant season was just OK (for Utah standards) the chukar hunting has been alright but nothing outstanding. We are averaging only 2 coveys per outing. If we lived in a state that had better bird numbers I can only imagine where he would be in his progression. He has so much natural ability.

He is a joy to own. I'm so proud of him. He is just a pleasure to hunt with. He's a good boy and a very handsome dog.

Thank you so muck for breeding such an outstanding hunting companion. I couldn't be more satisfied.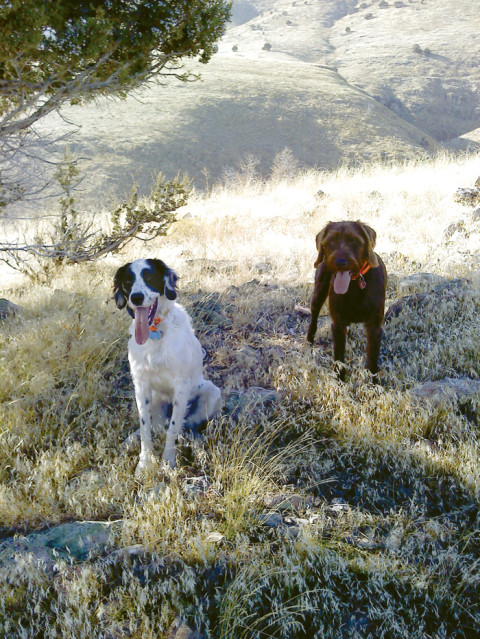 Chief has a pal, Hazel.
And a wonderful family.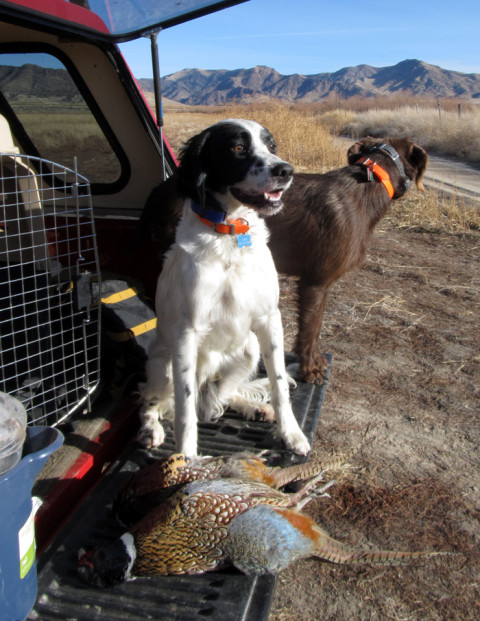 Happy, happy dogs!
This was Chief as a pup.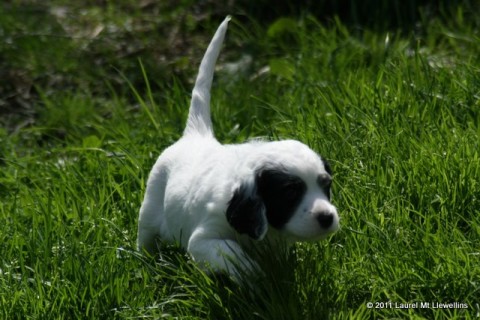 Mr. Madsen shares his hunting adventures on his own blog. Follow along, here.