This is Chief (Santana x Steele):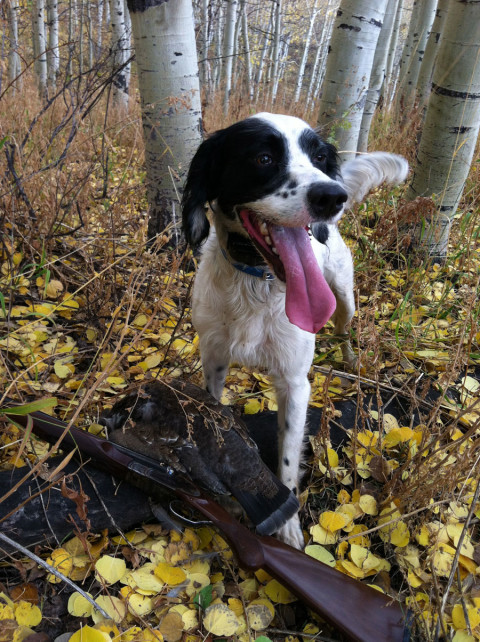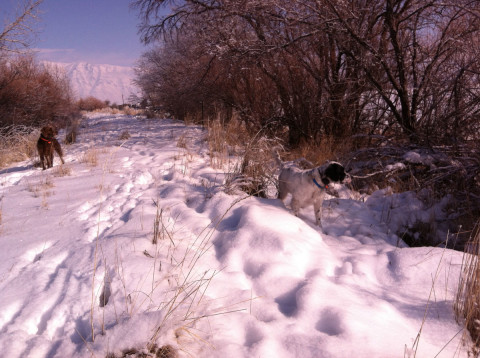 From his owner:
Your boy Chief just completed his 2nd season tonight and ended it with a 500 yard retrieve across a deep canyon. I hit the bird off his point but didn't drop it. It dropped a leg and glided across the canyon. I thought it was lost.

I then notice Chief beelined down the hill. About a minute later he was up on the top of the next ridge hunting for that bird. A minute later I see that handsome dog coming back over the ridge with that bird in his mouth. He brought it all the way back down and up the hill and delivered it to hand. A minute later I convinced him to drop it. 🙂 

He's an awesome dog. Retrieve of the year. Love this dog.Thanks again.

No camera today so I included a couple pics from this years grouse and pheasant season. 

Brett Madsen
Newsletter Signup
Subscribe to get our latest content by email before anyone else!