Jenna x Steele Puppies Week 3 Photos (finally)
My mission is to help you have a healthier dog and breeders to raise healthier Llewellin Setters puppies through educational content based on over twenty years raising, training, and breeding Llewellin Setters. To help support these efforts, this page may contain affiliate links. I may earn a small commission for qualifying purchases at no cost to you.
I have finally gotten the week 3 photos of the puppies! I take photos everyday. The problem is that while looking at the photos hours later, then at times I am not 100% certain who is who, especially if I cannot see the collars! ::red face:: I've added a link to the whole Web album to the left sidebar–just click on one of the photos there to go to the whole album. You can see the new "portrait" photos over here. Or there are a few below: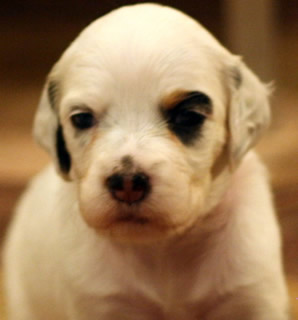 #1: Bee (female, tri-color)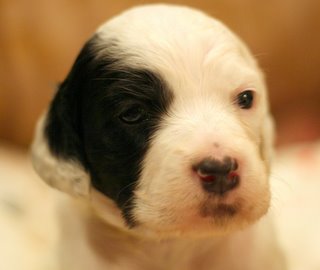 #2: Catalina (female, white/black)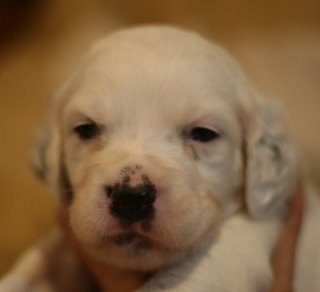 #3: Dart (male, blue belton)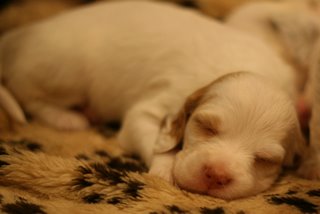 #4: Cougar (male orange belton)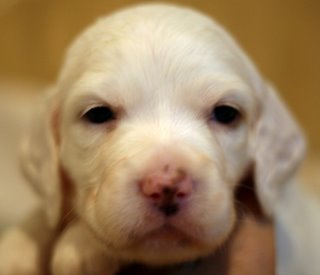 #5: Malibu (female, orange belton)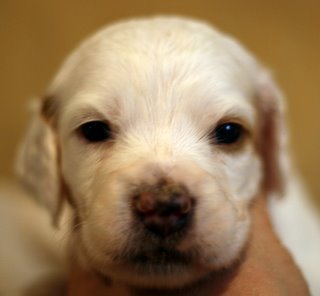 #6: Rebel (male, orange belton)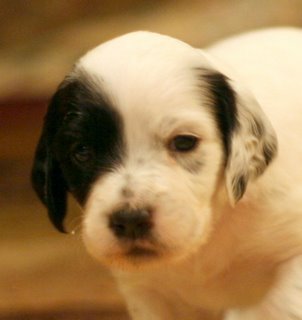 #7: Tori (female, white/black)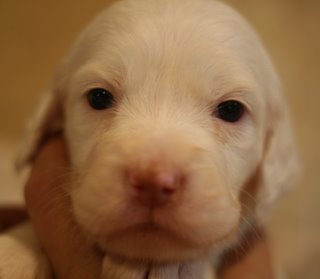 #8 Rambler (male, belton)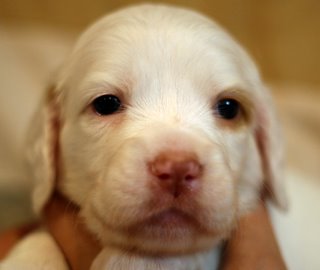 #9: Nova (female orange belton)
For those watching the puppy cam, I apologize. I have created a huge problem! It seems that just a time or two of being out of the whelping box was enough to instill the desire of freedom in the pups. They are very content out of the box, either exploring, just curling up on a blanket, or chasing Jenna. I can't believe how much letting them out of the box has changed them in just a few days. They are walking (even running) like they are big dogs. They are playing, barking, exploring like mad. It's like a light switch was turned on.
The problem with this is, first, I wasn't quite ready for them to be so brave and bold! Last night was sleepless (not really that unusual, but not because of puppies). The puppies wanted out, out, out of the box. I had put the side up so they couldn't escape. But, then, Jenna wouldn't jump over to get in, either. I think she is afraid to jump in and step on them in the process. Normally, Jenna will jump up into the truck, crate, what have you, without a hitch. I know she can easily jump into the box. But, she wouldn't! As soon as I put the side down, she went right in and fed them. So, I gave in and let the side down. And, would go check on them and a few would be out of the box curled up on the blanket or snuggled together in the puppy bed. How funny. Determined little buggers!