My mission is to help you have a healthier dog and breeders to raise healthier Llewellin Setters puppies through educational content based on over twenty years raising, training, and breeding Llewellin Setters. To help support these efforts, this page may contain affiliate links. I may earn a small commission for qualifying purchases at no cost to you.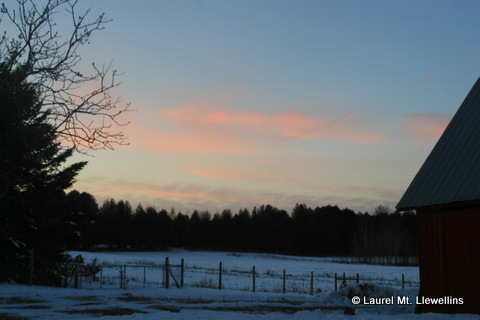 The weekends fly and here we are at the end of another. I never seem to get all that I want accomplished—do you? Perhaps I make the list too long? Maybe I would feel as though I accomplished more if that list were shorter. Excellent—Problem solved! I commit to just make shorter lists. Isn't it fantastic when you start discussing a problem and suddenly you can see the solution?
😉
Lady Bird & Steele Puppies
The Aviators are really something else and I keep thinking they are older. They seem more mature to me. Maybe I am just crazy. They really want to get out to explore the big yard. They are six-weeks old and the picking will begin probably late tomorrow. I was able to get some new photos: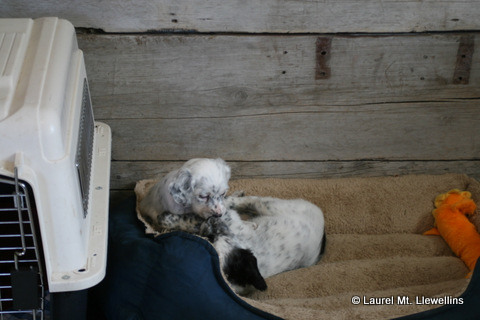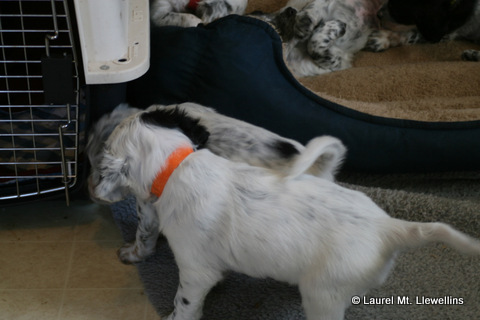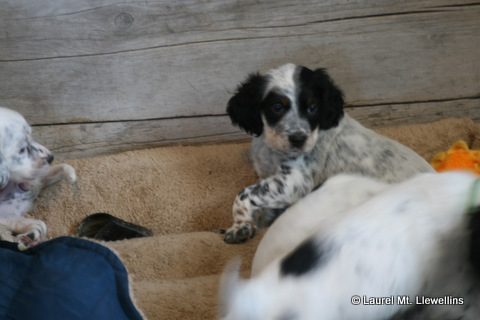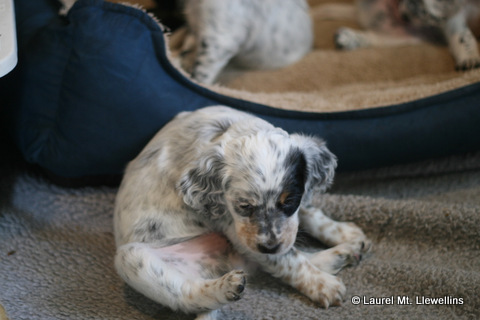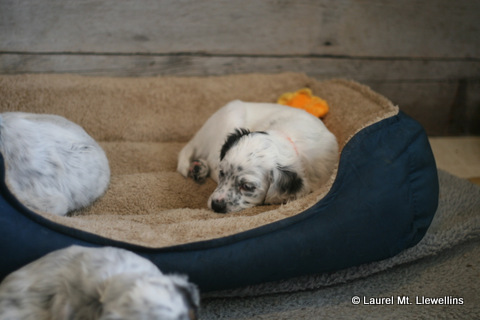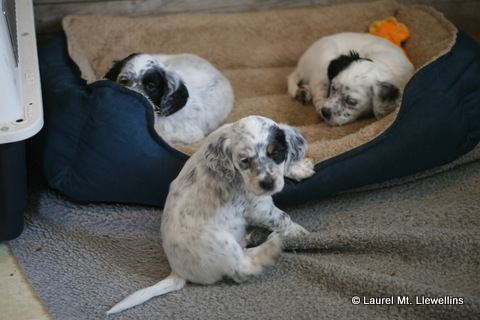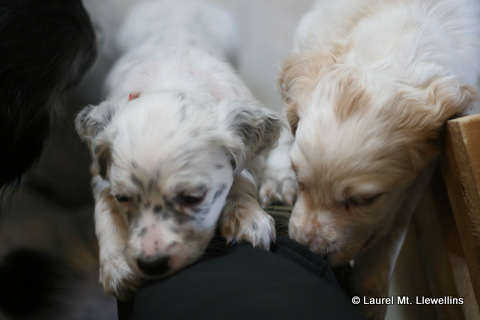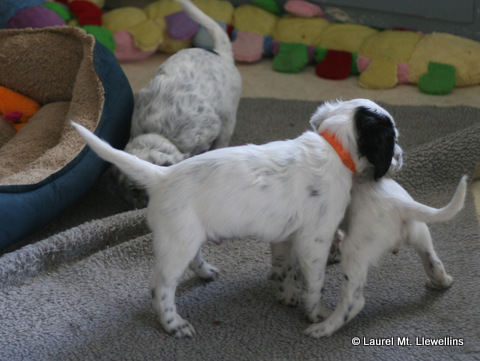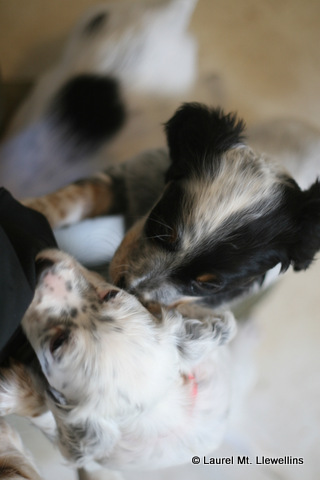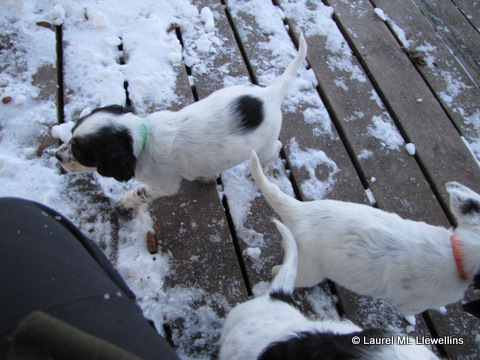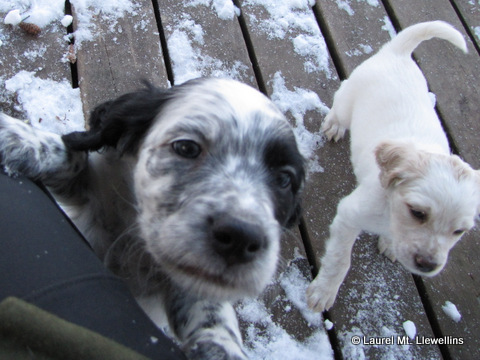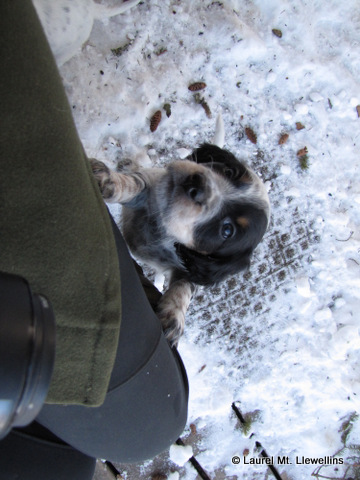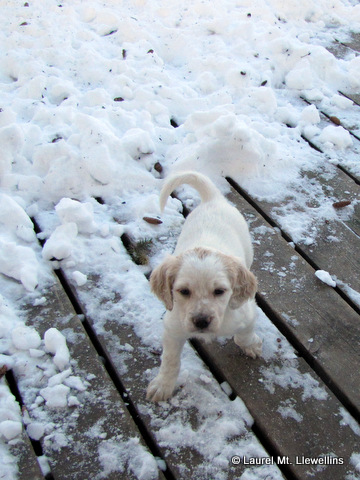 Check the Web Albums for all the photos and there are a few crappy video clips, too!
Maddie & Steele Puppies
Maddie x Steele puppies are 2-weeks old! Eyes are open and they are doing the drunken walk. Maddie is a fantastic mum just like her sister, Bird. I couldn't be happier with these gals. My creativity is at an all-time low and I haven't named these pups, yet! I worked on it yesterday but am still not in love with the theme I came up with. I actually like the names, but not the "theme." Tell me what you think:
Males:
Females:
Mesquite
Madeira (Maddie)
Manila (Manny)
Annie
Not too bad… See, I like the names, but they are are of famous ships that sunk in Lake Superior (I have an obsession with the Great Lakes and Lake Superior in particular). But, you see what I mean? So these pups would forever be known as Superior Shipwrecks… that doesn't sound very good! So, I am still trying to come up with another theme.
Here are some photos of the darlings: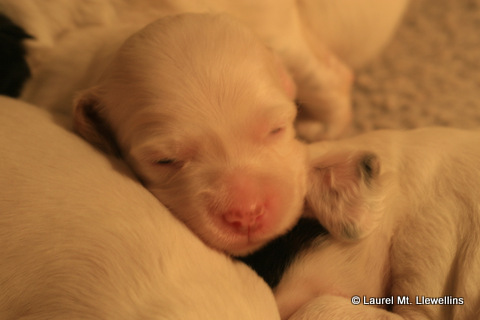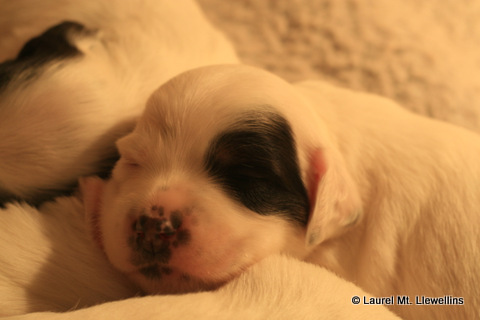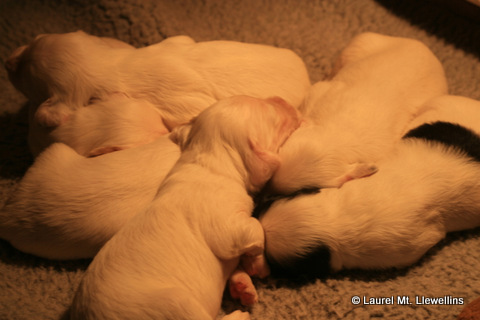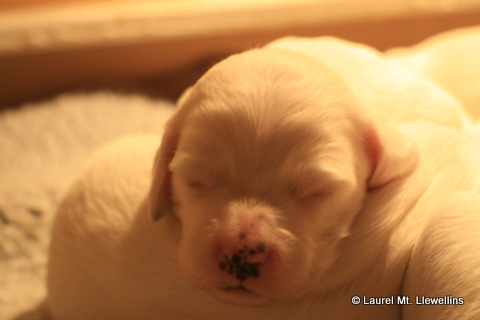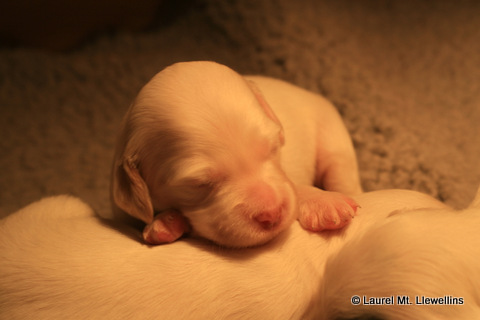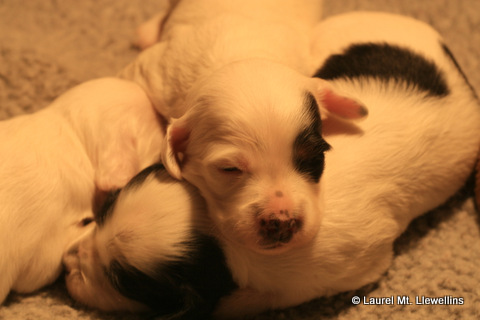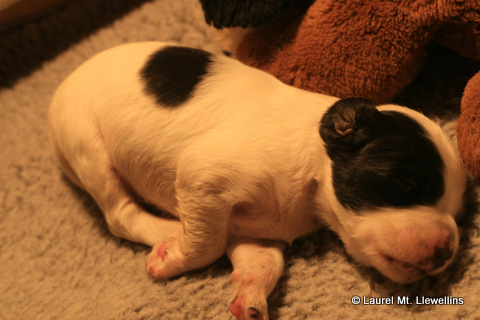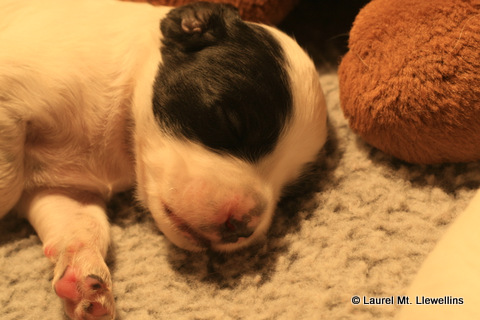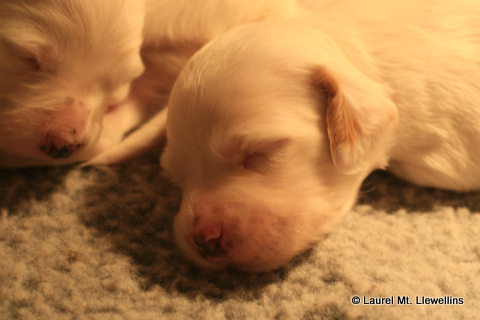 Gorgeous. Just gorgeous!
Newsletter Revamp, QA Feature, Photo Contest…
We are in the process of revamping the newsletter. If you are a subscriber, you have probably noticed there has not been an issue in a while. By the end of January, that will change and we hope to have at least one fabulous issue per month featuring training tips, puppy advice, photos submitted by you, product reviews, etc.
We are also considering an Question-and-Answer-type feature for the blog/newsletter. We receive a lot of e-mail with questions and it's been suggested by more than a few to add such a feature. Do you have a question—training, puppy rearing, hunting, traveling—anything Llewellin Setters? E-mail your questions and we'll pick some to feature here and in the newsletter.
We aren't sure what to call this. One reader suggested "Dear Llewella." Llewella is my silly username on a forum. I didn't actually pick it—it was automatically suggested when I joined the forum, so I kept it. Let me know what you think.
I would also like to try to resurrect the photo contest. You may remember that I tried to have a contest a while ago. The intent was to use the photos in a yearly LML calendar. By the time we got to go to press with the calendar, prices for printing had increased so much from the original quote that we simply couldn't do it. I refused to publish anything but a smashing, high-quality calendar. I still would like to see that come about, but we'll see. A calendar would be nice, but the care of our pack and their future is the highest priority. In the mean time, I would love to just have a photo contest—so I will!
There are many exciting things coming up this year—stay tuned!
That's all for now.
Have a fantastic day and hug your Llewellin.
-LML