Boys and Girls, Hold on and Hang Loose…
My mission is to help you have a healthier dog and breeders to raise healthier Llewellin Setters puppies through educational content based on over twenty years raising, training, and breeding Llewellin Setters. To help support these efforts, this page may contain affiliate links. I may earn a small commission for qualifying purchases at no cost to you.
I am rockin' in the Northwoods this morning to this group, Alabama Shakes.
I don't think I've ever included a music video on the blog, but thought I would share. I know, it's a bit off-topic and not really anything to do with Life with Llewellin Setters. I'm in such a mood, though. I guess I need yet another blog to post the other sides of me. 😉
Anyway, this gal, Brittany Howard, has an amazing set of pipes and the music style is bluesy, soulful, and right up my alley. I'm a sucker for good blues, southern rock ballads, R&B, and anything soul. This is a refreshing style and upbeat blend of all that I love. I am really liking this. Hope you do, too. You've probably already heard of them. I rarely turn on the radio so I am usually behind on the discovery of such great stuff.
So turn up the volume (unless you are at work. Aah, the heck with it—turn it up anyway and cause a ruckus! It's Friday. Quit being a stick in the mud, right?)… Get back up… move with the music (at least tap your foot or pretend to play the drums)… and hold on… it'll be alright.
Alabama Shakes: Hold On

You got to get back up… you got to hold on…
And the title track from their album, "Boys and Girls."
::sigh::
Don't you wish you could sing like that?
We all sound like that in the shower, right?
Ya, we wish.
And here's "Hang Loose"…
Don't worry, go with the tide, it'll be alright.
Come with me sweet darlin'… we're gonna be alright…
So, Boys and Girls, Hold on and Hang loose… it'll be alright.
Not too bad… I like something new and am in the mood… for new. for change. for some fun for goodness sake.
…in the mood for a party. A bonfire. A few beers. A neat rock or three of Knob Creek 😉 … good friends… laughing… fresh trout, a steak, or ruffed grouse grilling… the dogs quiet, content, and tired after a great day of hunting the northwoods… a bitter chill and the smokey smell in the air… leaves crunching under your feet… coyotes howling… sounds a bit like grouse camp…
Yep, I'm in the mood.
I can't wait.
I can't freaking wait.
Just 35 more days…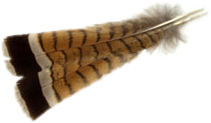 -M.
Check out the Alabama Shakes website, here and more of their videos here.
Get their debut album on itunes. I know I will be getting it as soon as I can.