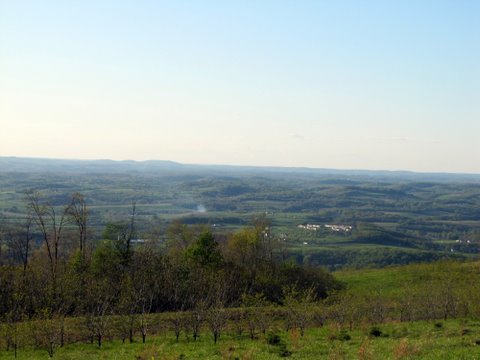 In another field, not so far away, but at a much higher elevation–isn't it beautiful?–was Graham working Count with a friend who has a GSP puppy.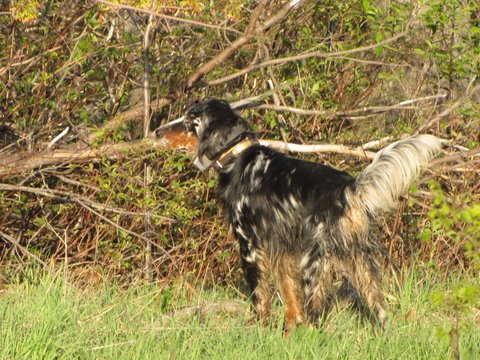 Count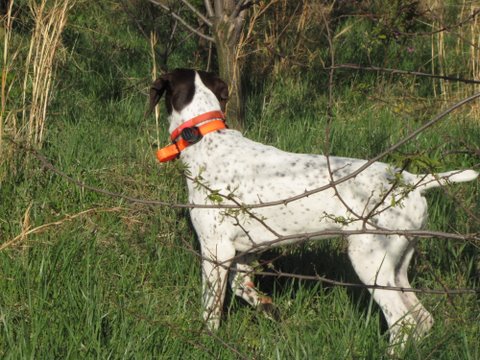 Matt's GSP, Remi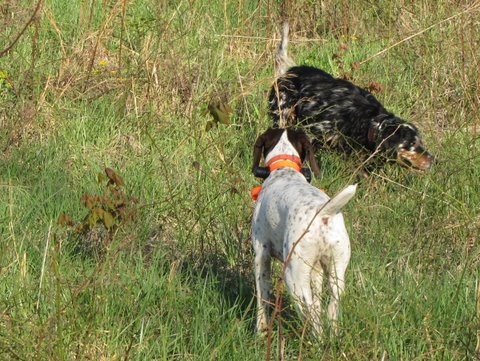 Count was a good boy to run a pup with, too.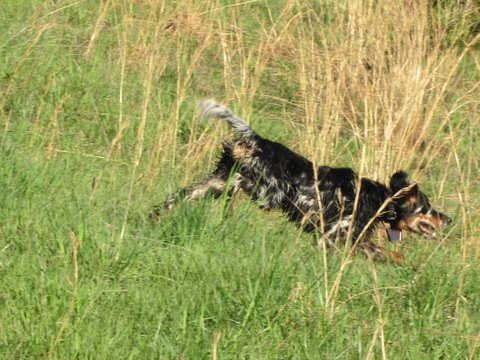 They had a nice run and all went great, but no bird contact.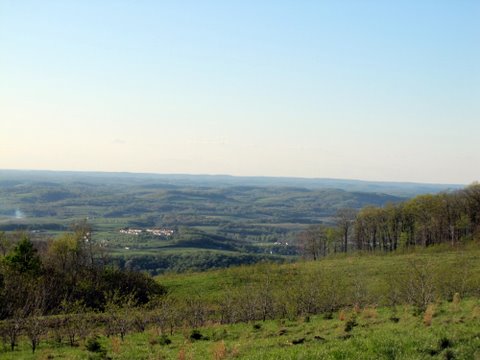 Another beautiful view.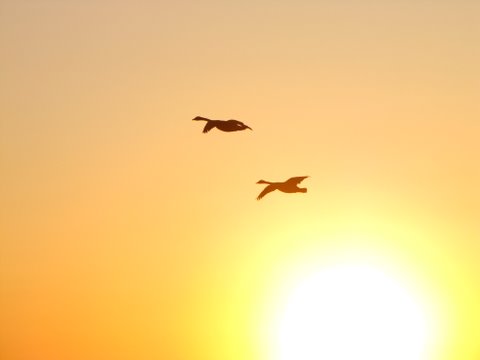 Graham got this excellent shot of geese (wonder if those were the same ones Kohl and Midge put up from our field? ha ha)… it is a nice end to a nice evening with the dogs!