Gale x Count Puppies Update
My mission is to help you have a healthier dog and breeders to raise healthier Llewellin Setters puppies through educational content based on over twenty years raising, training, and breeding Llewellin Setters. To help support these efforts, this page may contain affiliate links. I may earn a small commission for qualifying purchases at no cost to you.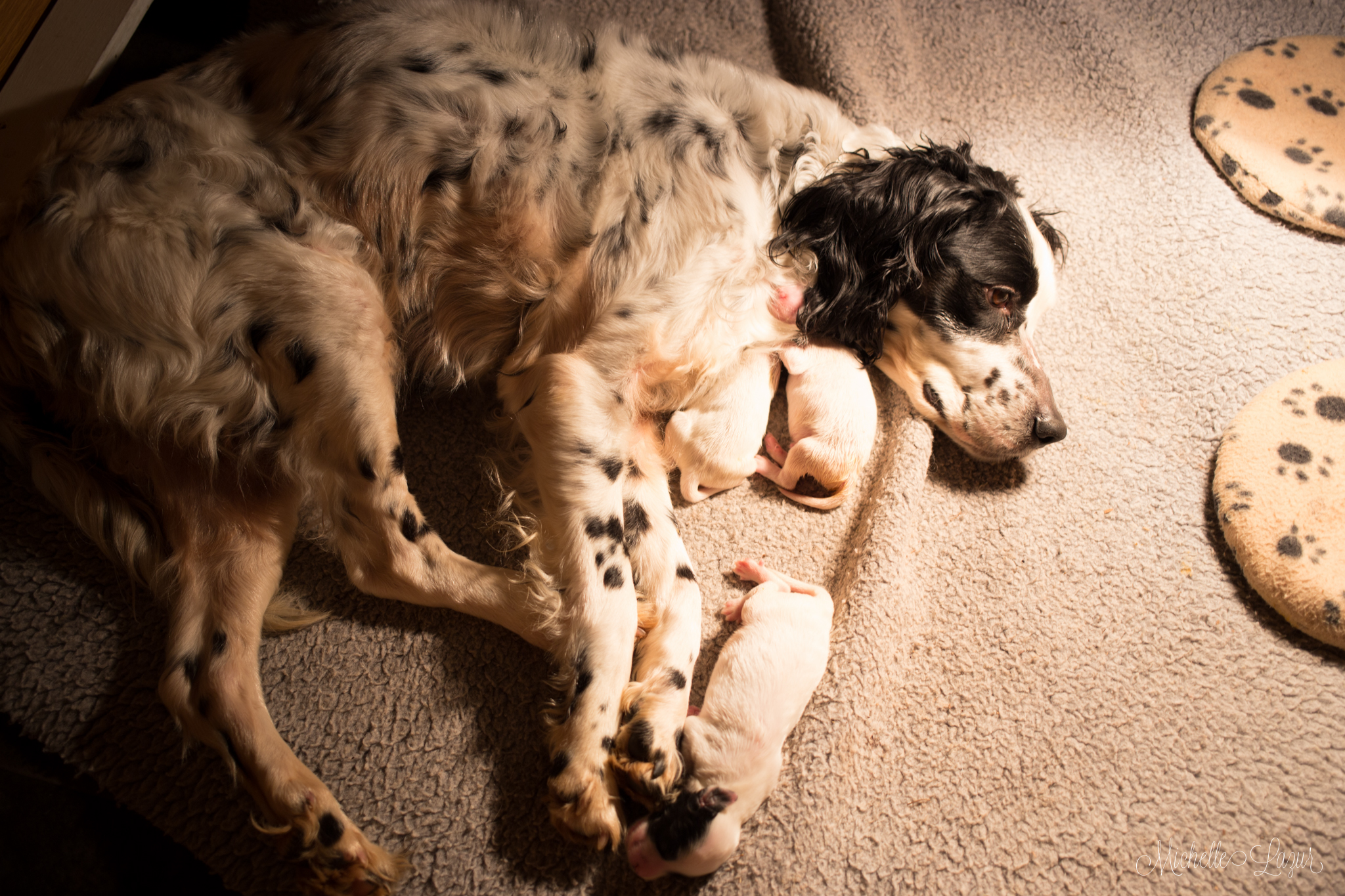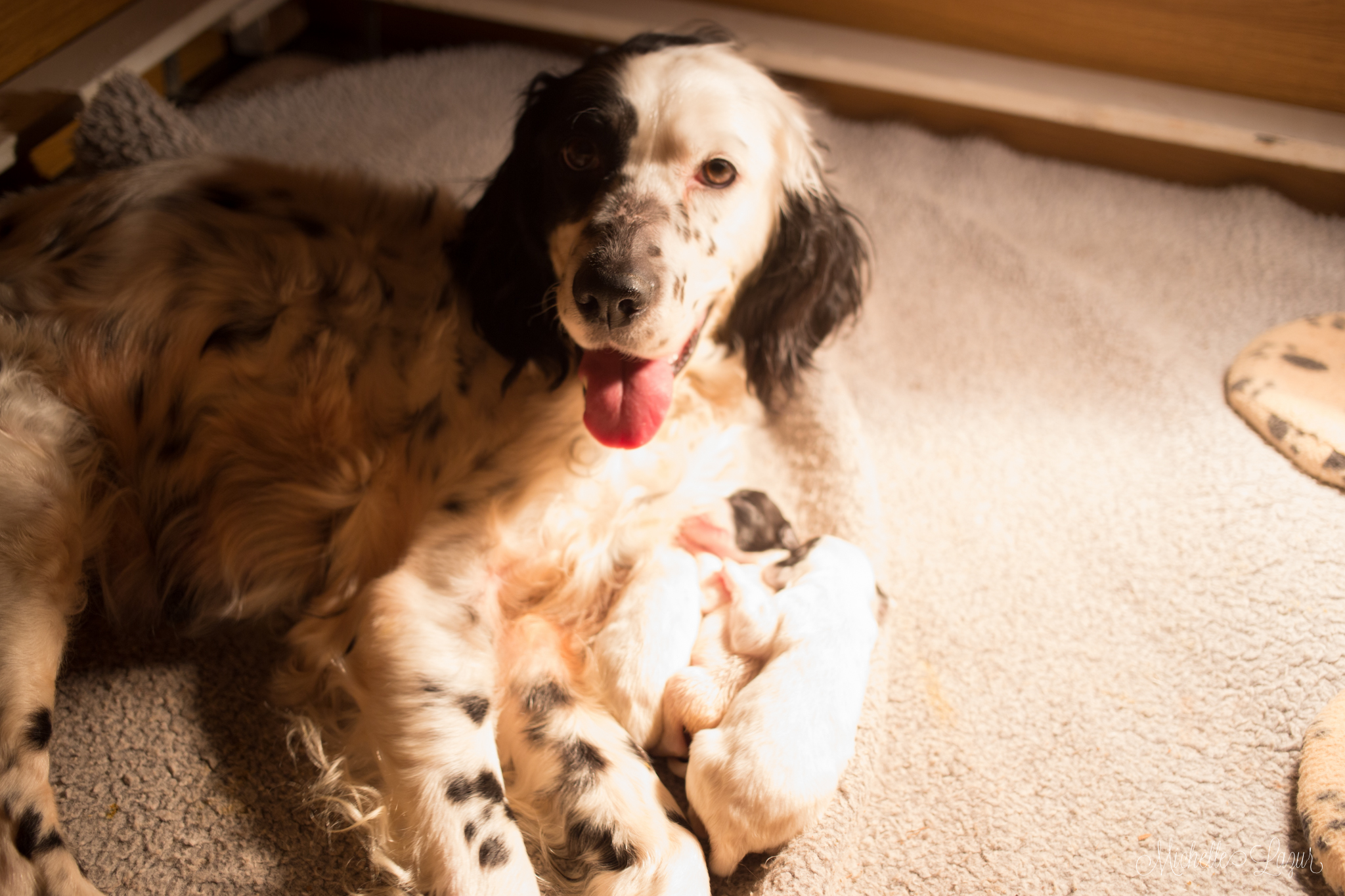 I will let the videos tell the whole story. But to get right to the point, we have 3 beautiful males from Gale. She is a fantastic mum and she and the pups are doing well. More photos and updates to come in a few days. Monday ended up an absolutely insane day from the minute I woke up (and I've slept on the floor next in the puppy room since Thursday night, so sleeping isn't much), when Kea didn't eat breakfast and I knew she was starting her labor and there were 100 things that had to be done today and one of those things was the 4+ hour trip to get dog food. Plus getting the room ready for Kea. Gale's puppies needed their dew claws removed. So, I did not get to post updates, take photos, etc., but I'll get caught up soon.
In case you didn't catch the "Gale is in Labor" post, I've been trying out live updates via Periscope (an app you can get from iTunes or Google Play and then look for us–@laurelllewellin) and folks seem to love it. I think you sign in to Periscope via your Twitter account, then look for us. When we go live with a video broadcast, you receive a notification and can watch. You can make comments and ask questions during the broadcast (via typing in the chat box and tap on the screen to send love, which I think I read helps ratings and will let Periscope know it's good enough to save for longer than the 24 hours… I think, but I may not be correct on that and need to look that up–Periscope is new to me, but I've used it a lot over the past few months watching other businesses use it so I've been on the viewer side a lot). If you don't catch it live, Periscope saves the broadcasts for around 24 hours so you can catch them later, too. I've also been saving them to my phone and I have uploaded them here. Not sure I can always upload them here forever, but I'll try to and try to keep up with it better. The problem with updating here and via email over the weekend was because I was glued to the puppy room and without my laptop. Gale simply freaked if I would leave the room and Scott was pretty busy with kennel chores, working some dogs, and then all the gals and our pup, Crockett.
For all those that were hoping to get a female from this litter, I'm trying to figure out what to do! We've halted accepting all reservations on the future litters until we get you sorted out. Shoot an email and let us know your thoughts/desires or I'll get in contact as soon as possible.
Anyway, here are the videos.