Too Much Fun with Puppies
My mission is to help you have a healthier dog and breeders to raise healthier Llewellin Setters puppies through educational content based on over twenty years raising, training, and breeding Llewellin Setters. To help support these efforts, this page may contain affiliate links. I may earn a small commission for qualifying purchases at no cost to you.
With just a few days left before Santana's pups start leaving, we've had our hands full getting ready; trying to give them lots of experiences, exercise, and attention as well as all of the preparations such as paperwork, flight schedules, crate assembly, etc.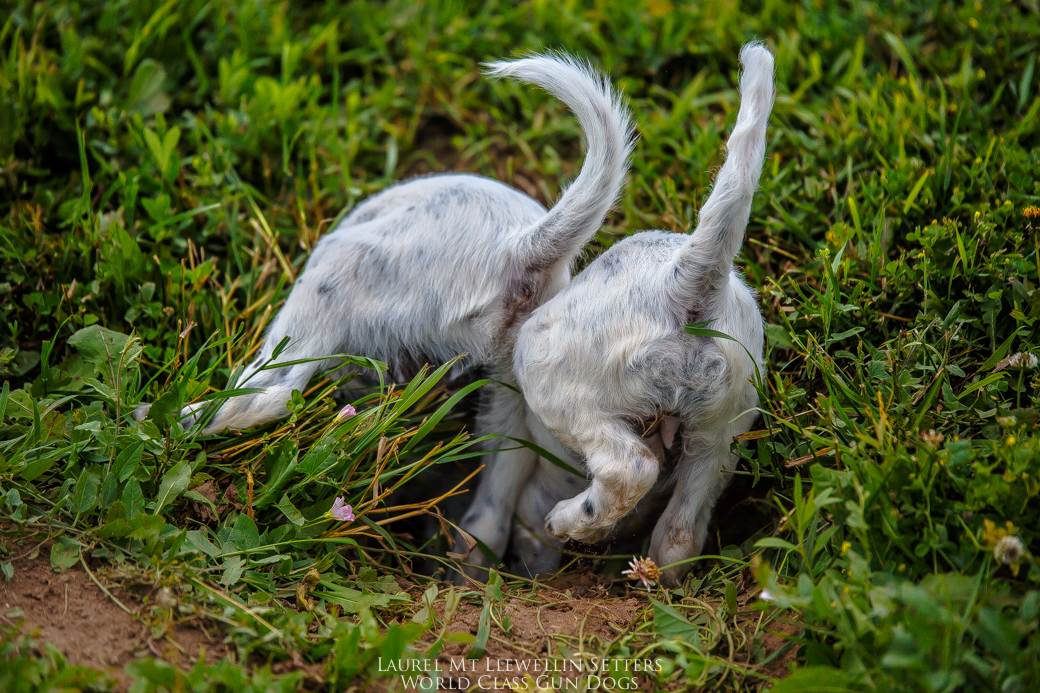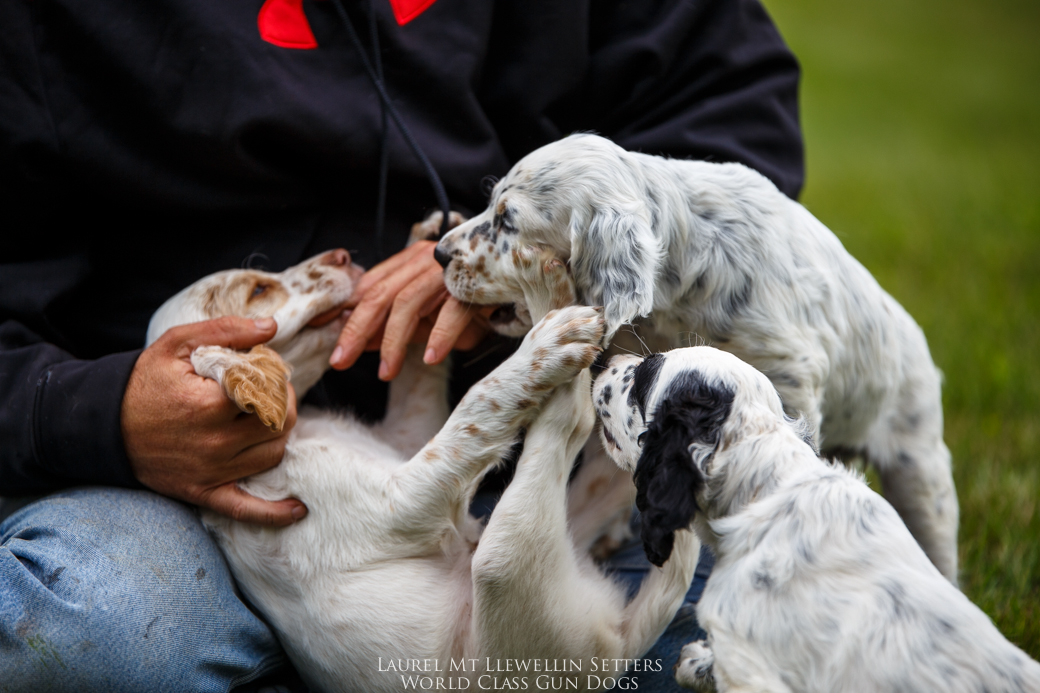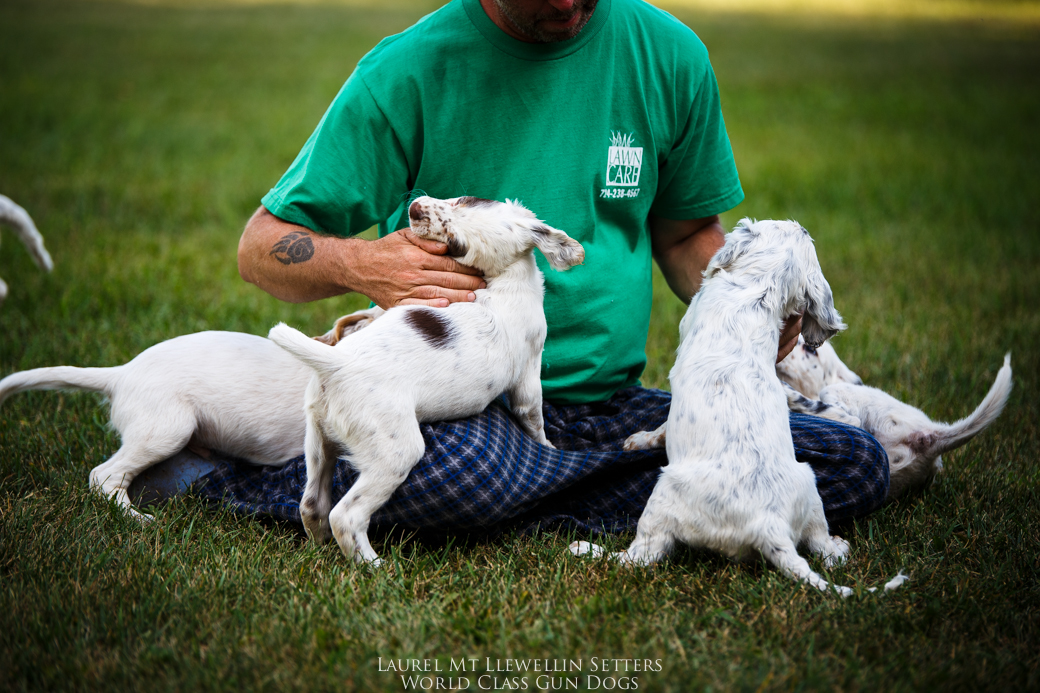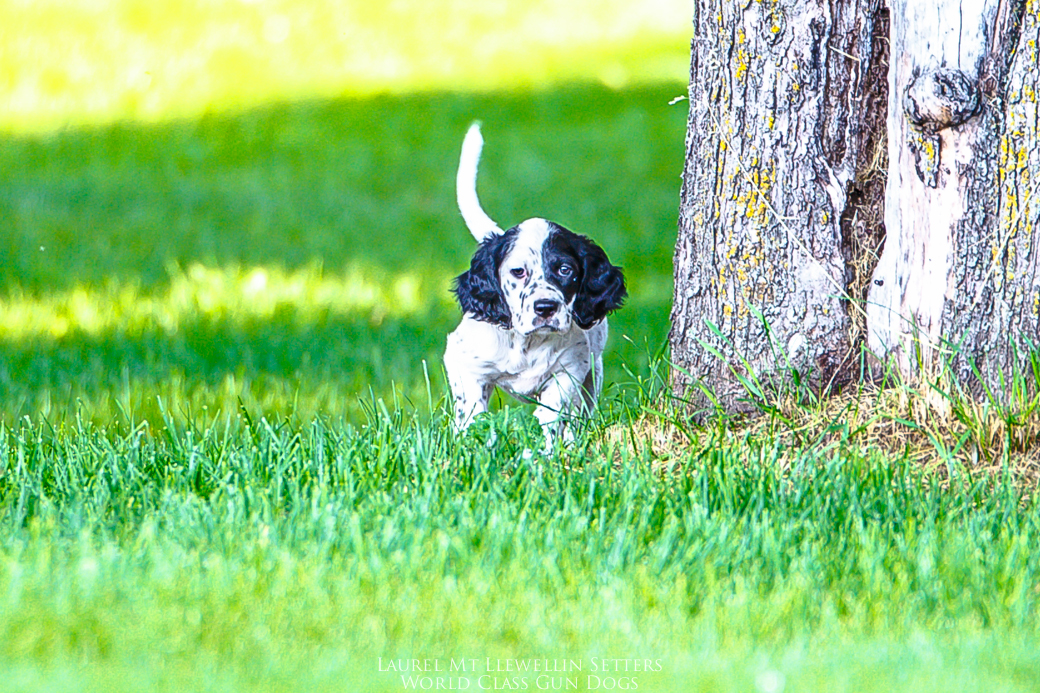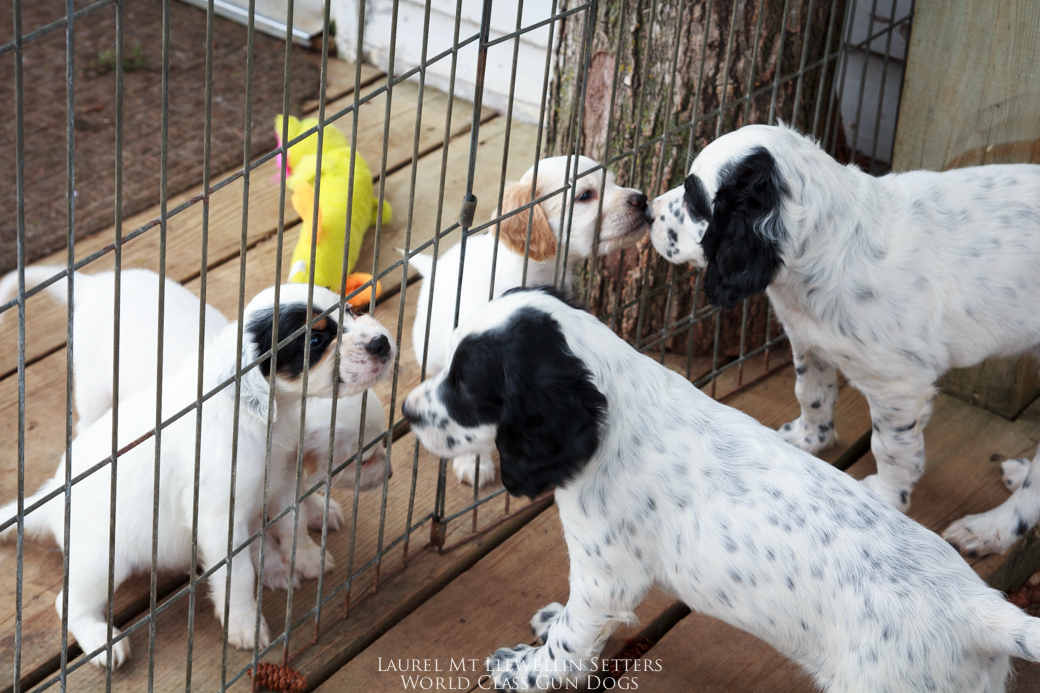 They got to meet Nash's pups through the fence as the size difference is a bit too much to be able to play together and dogs just don't seem to know their size.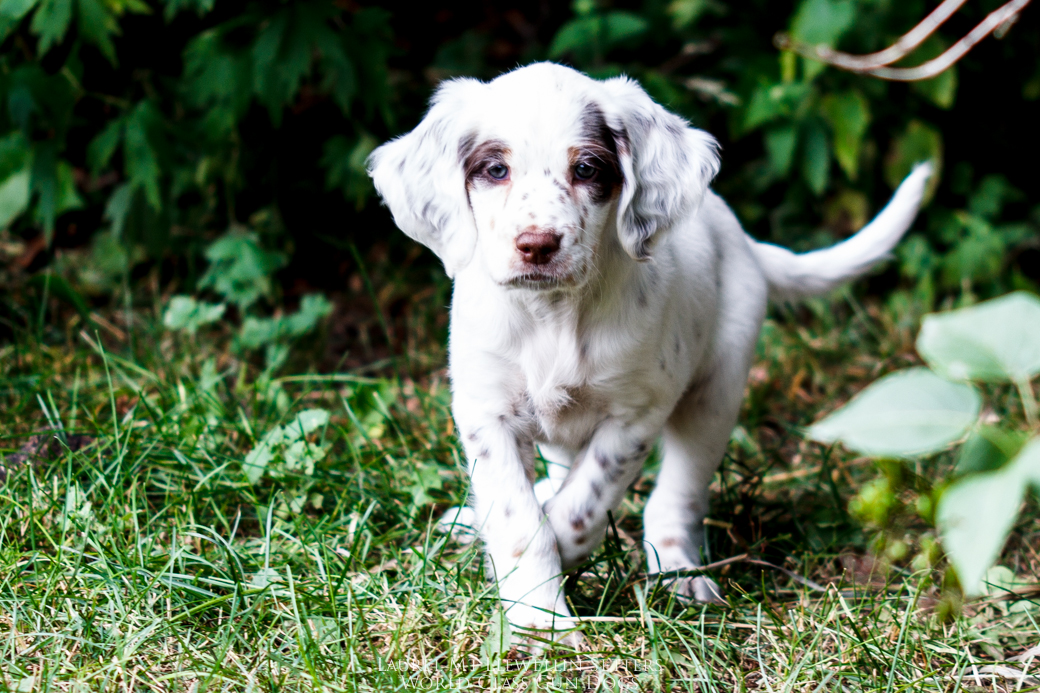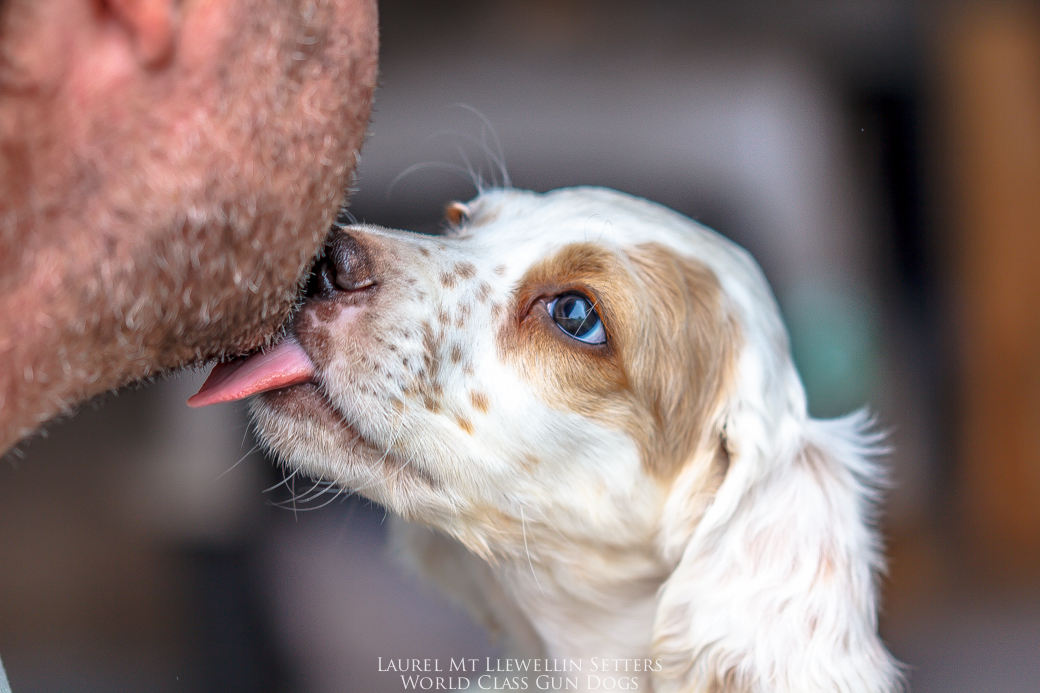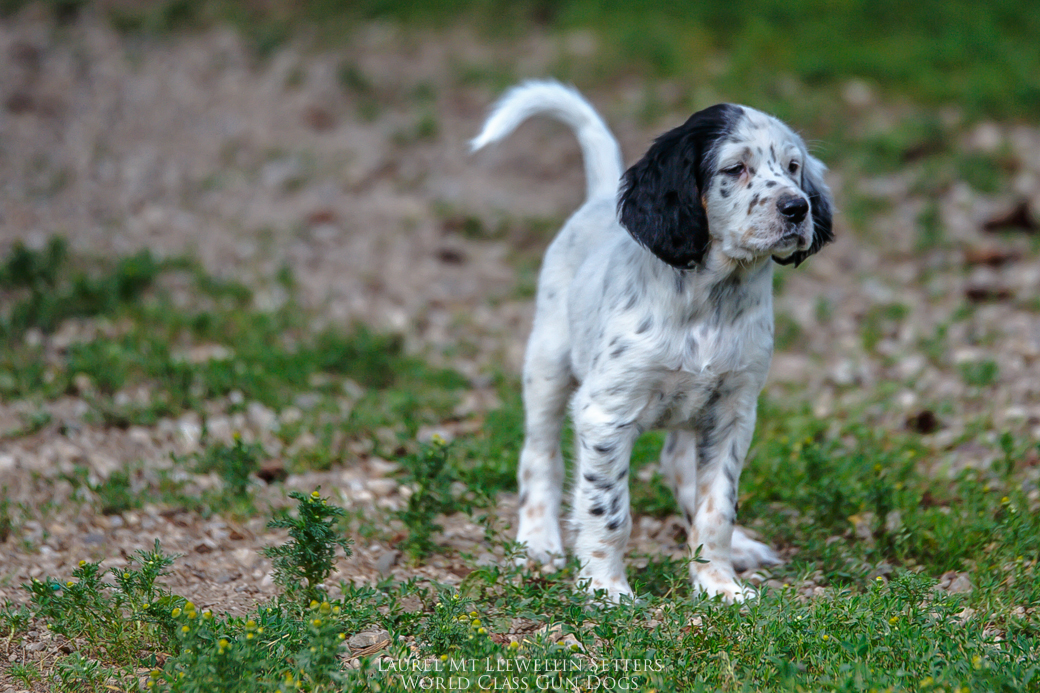 We gave in and had a little wing-on-a-string fun this evening. I say gave in because we rarely play this game anymore as it encourages sight-pointing and frankly doesn't mean a thing. But, it is fun for everyone to see a pup pointing! Excuse the string as we couldn't seem to come up with any fishing line.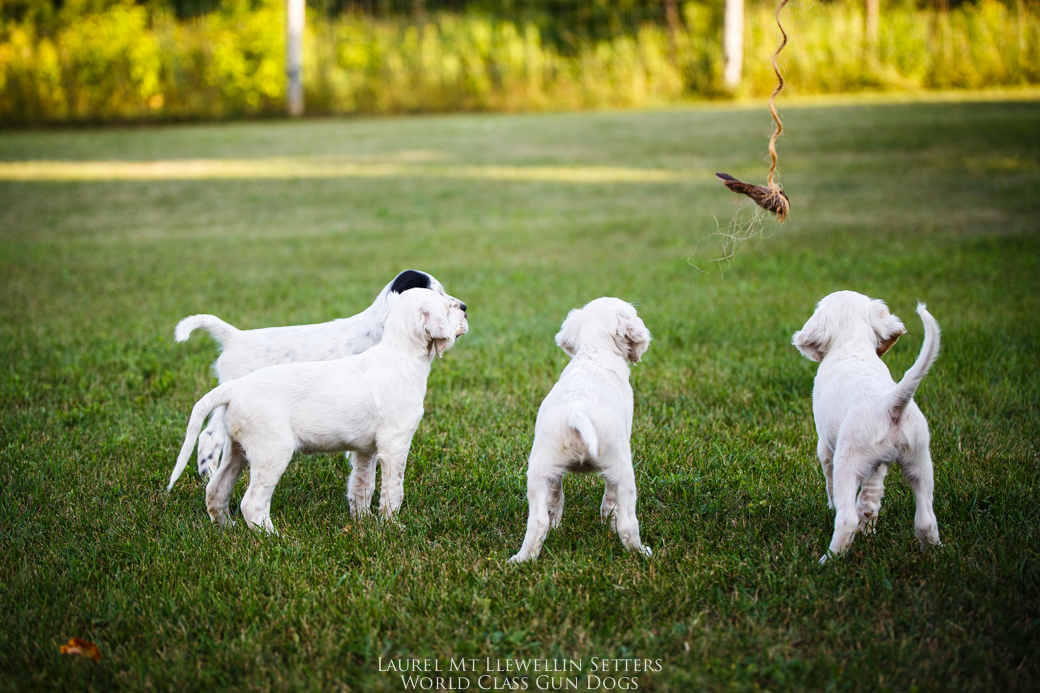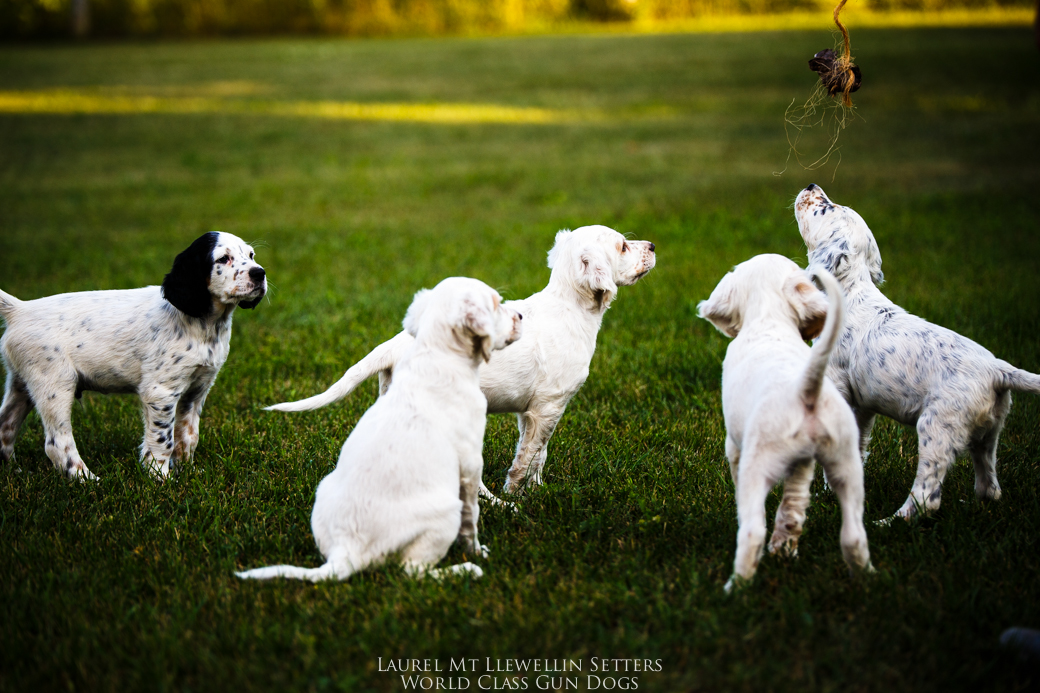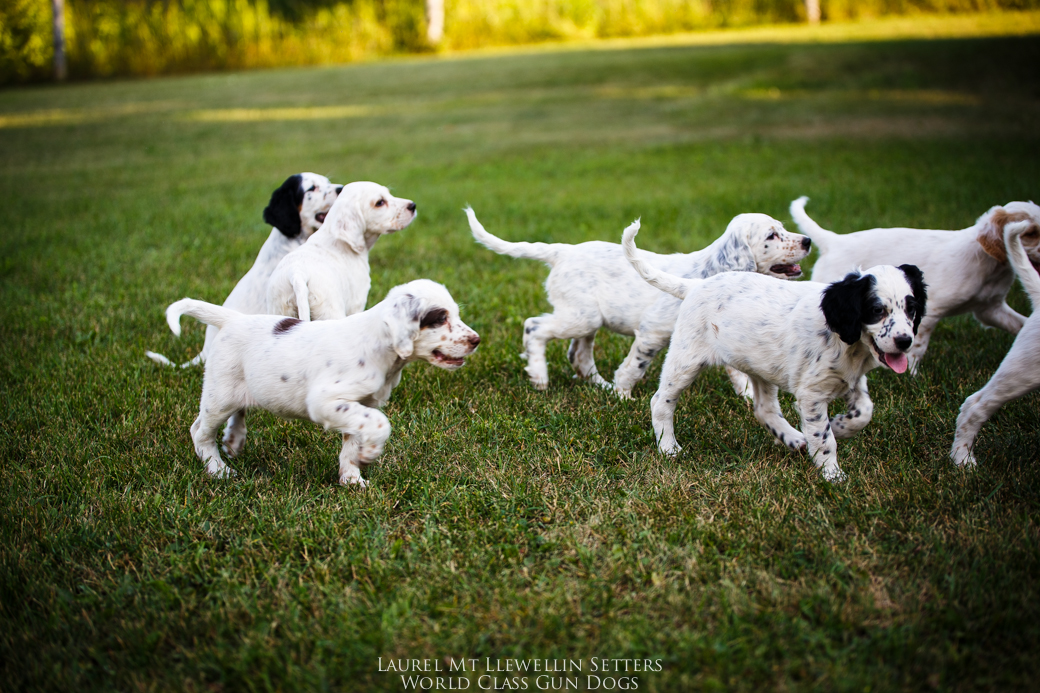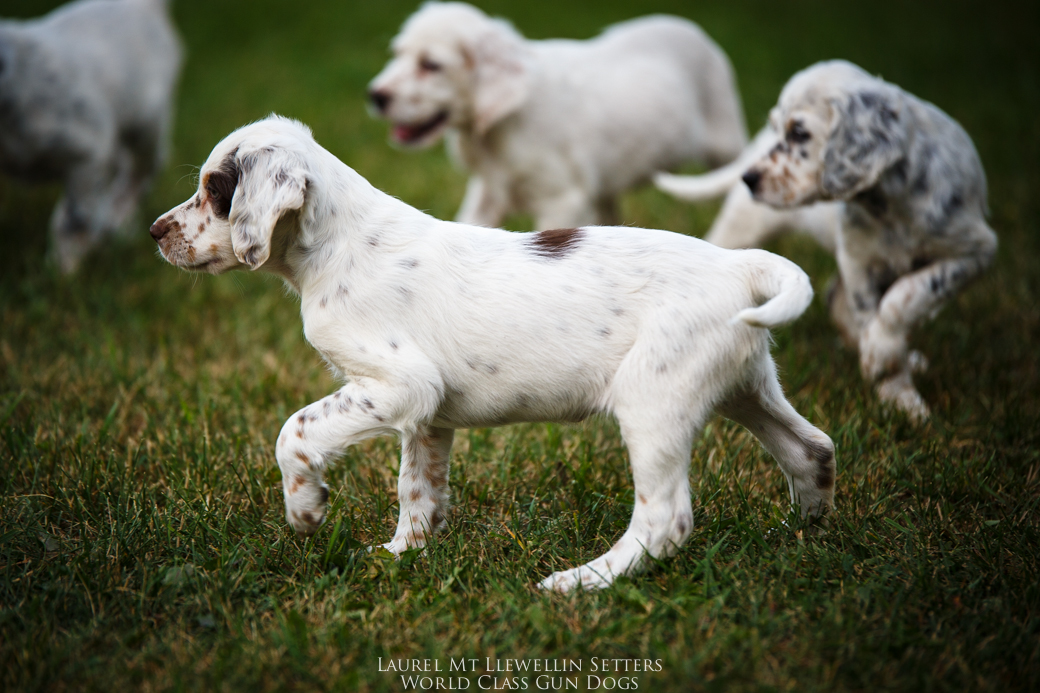 Some get bored with the game quickly and find other things to get into… like some little girl who found a way to get into the salad garden!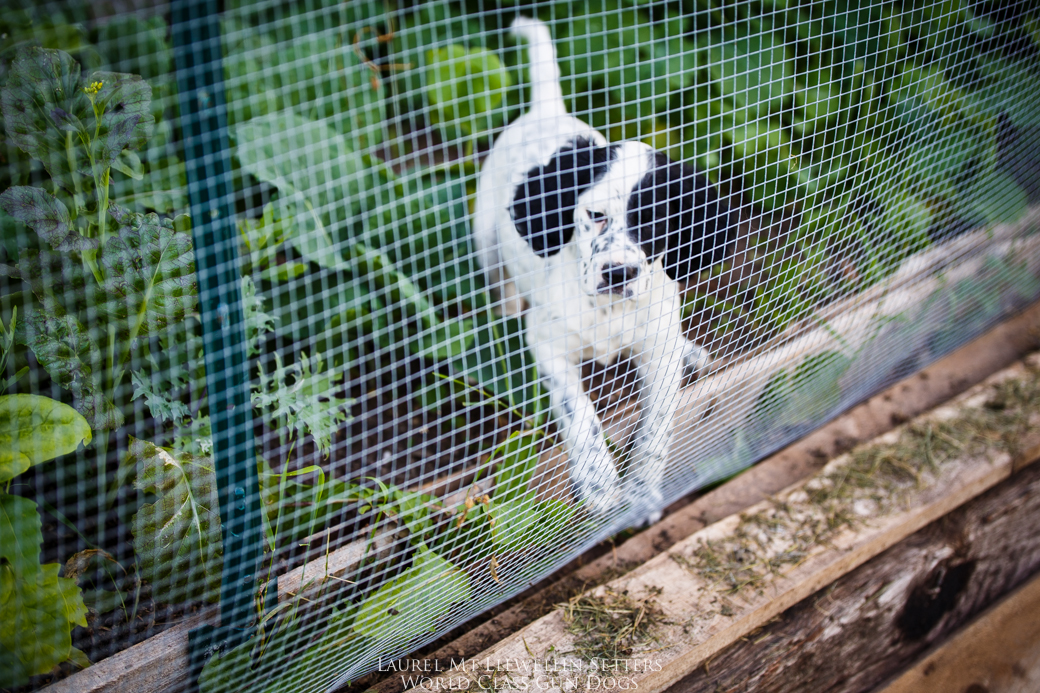 We've had incredible weather this week with lows in the upper 30s – low 40s and highs from the 50s to 70s. I am dying to get north and start working dogs. I absolutely cannot wait to get up there. Sadly, the moving process has gone pretty much nowhere, stalling for now while we attempt all the work that needs done and most importantly for now, care of the puppies.
It will be a very busy weekend with this gang leaving and then we'll get on with updates of the other litters and training. For now, I'll share one of our beautiful UP sunsets from this week.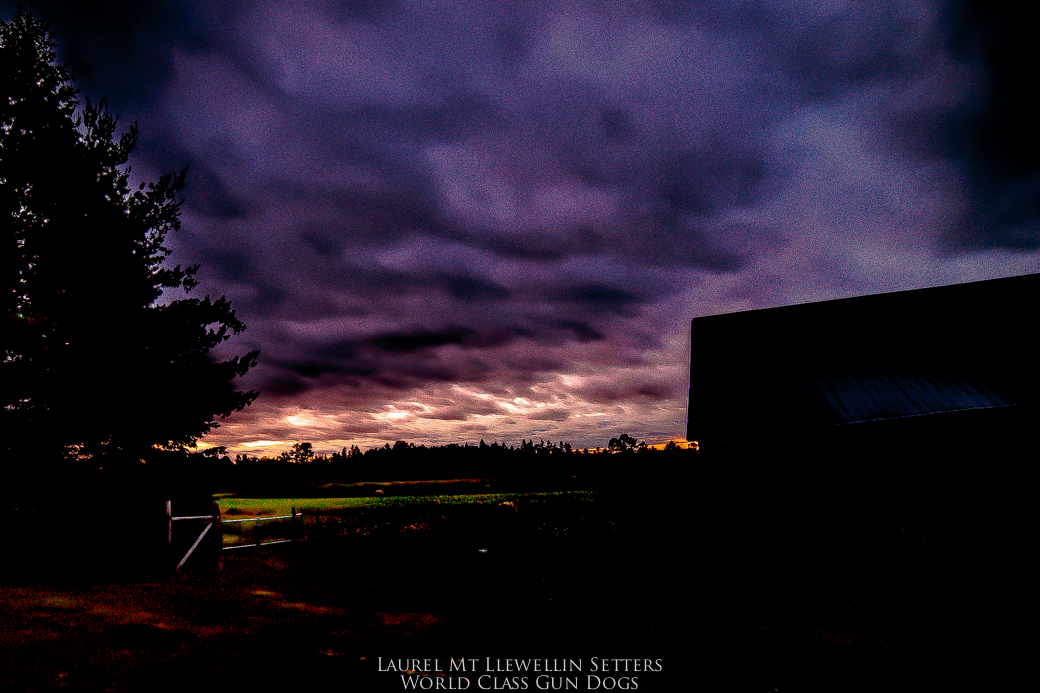 Have a fantastic weekend and hug your Llewellin Setter tonight!
-M.
P.S. Some have asked about purchasing prints of the dogs and puppies, etc. Here is the link if you are interested.