Dreary Start to November 2015; Northern Lights Litter Leave
My mission is to help you have a healthier dog and breeders to raise healthier Llewellin Setters puppies through educational content based on over twenty years raising, training, and breeding Llewellin Setters. To help support these efforts, this page may contain affiliate links. I may earn a small commission for qualifying purchases at no cost to you.
Hi All!
It's been a very dreary week with lots of rain, which we really needed, but uck, rain is no fun with puppies or dogs. And not a lot of fun when folks are picking up their pups.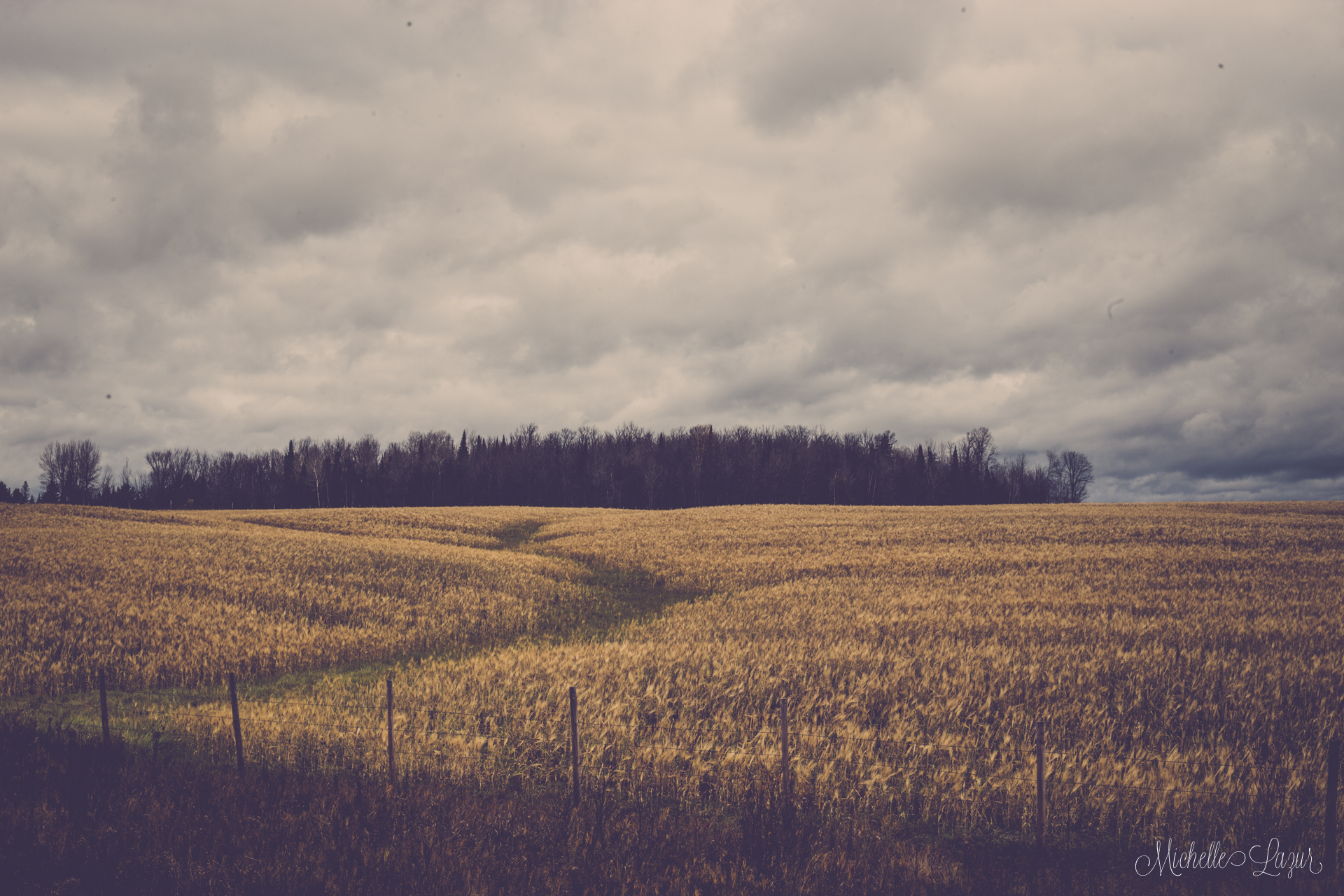 Anyway, most of Kea's litter have now left for their new homes and Austra and Sola will be flying off to theirs tomorrow. Maker has enjoyed their company, although I think he wishes they were a bit bigger. Five weeks is a big size difference in the first place and Kea's puppies are smaller than Tori's anyway. 🙂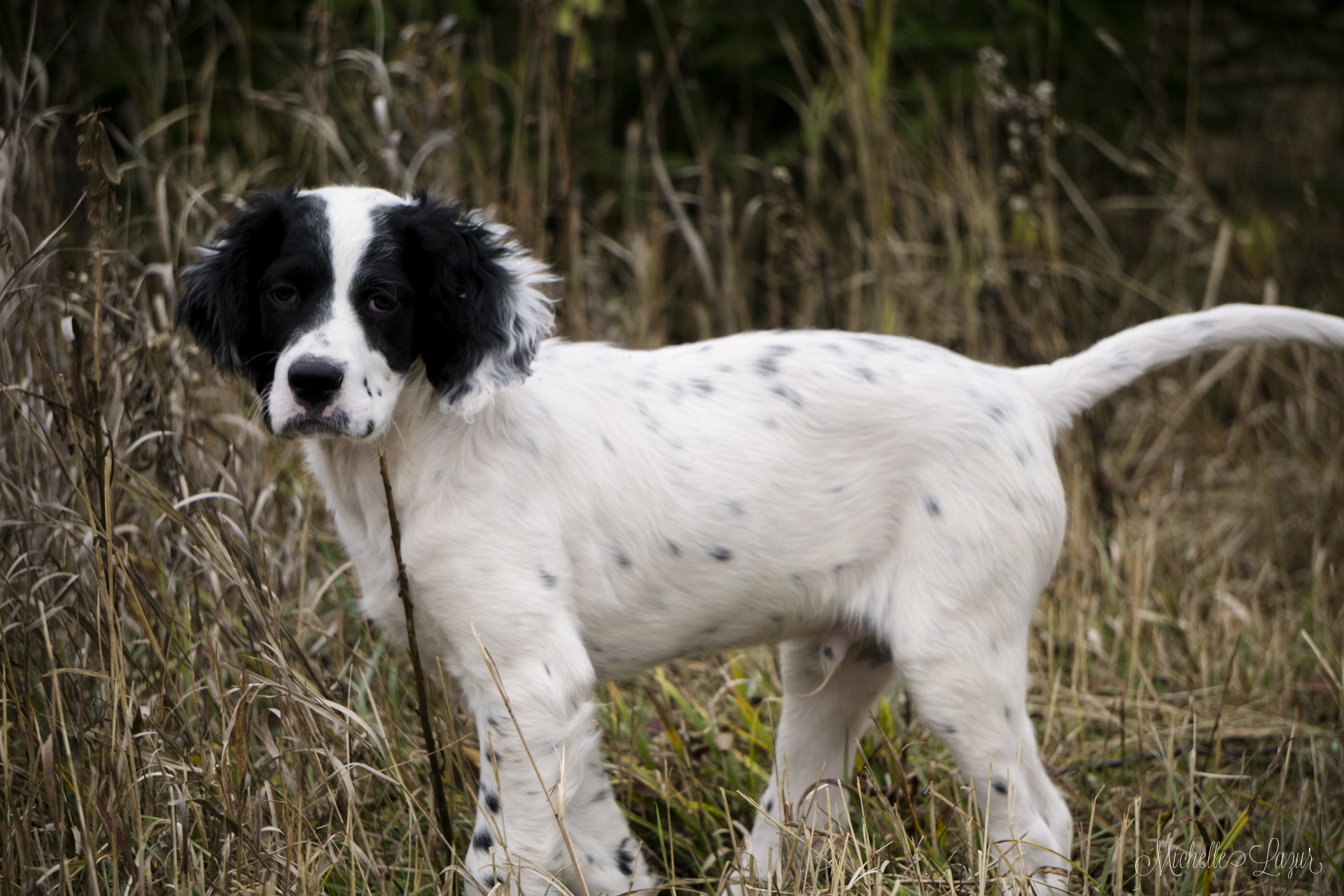 We continue to be amazed that Maker is still here–this is one, beautiful, smart, and talented pup!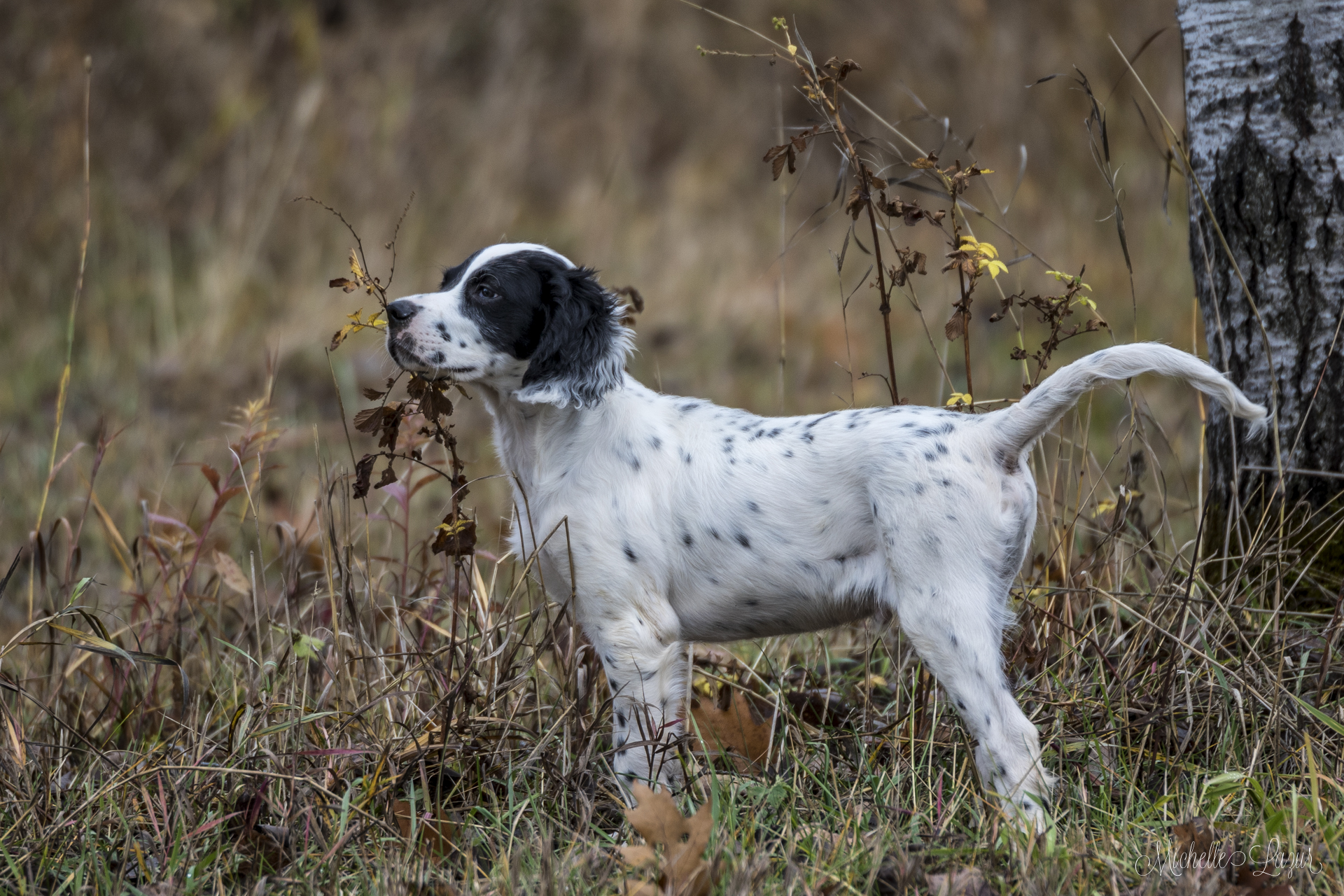 Maker continues to impress us every day. While out for his walks, he consistently finds and points either Ruffed Grouse or the wild pheasants here on the farm. This is scent-pointing–not site pointing.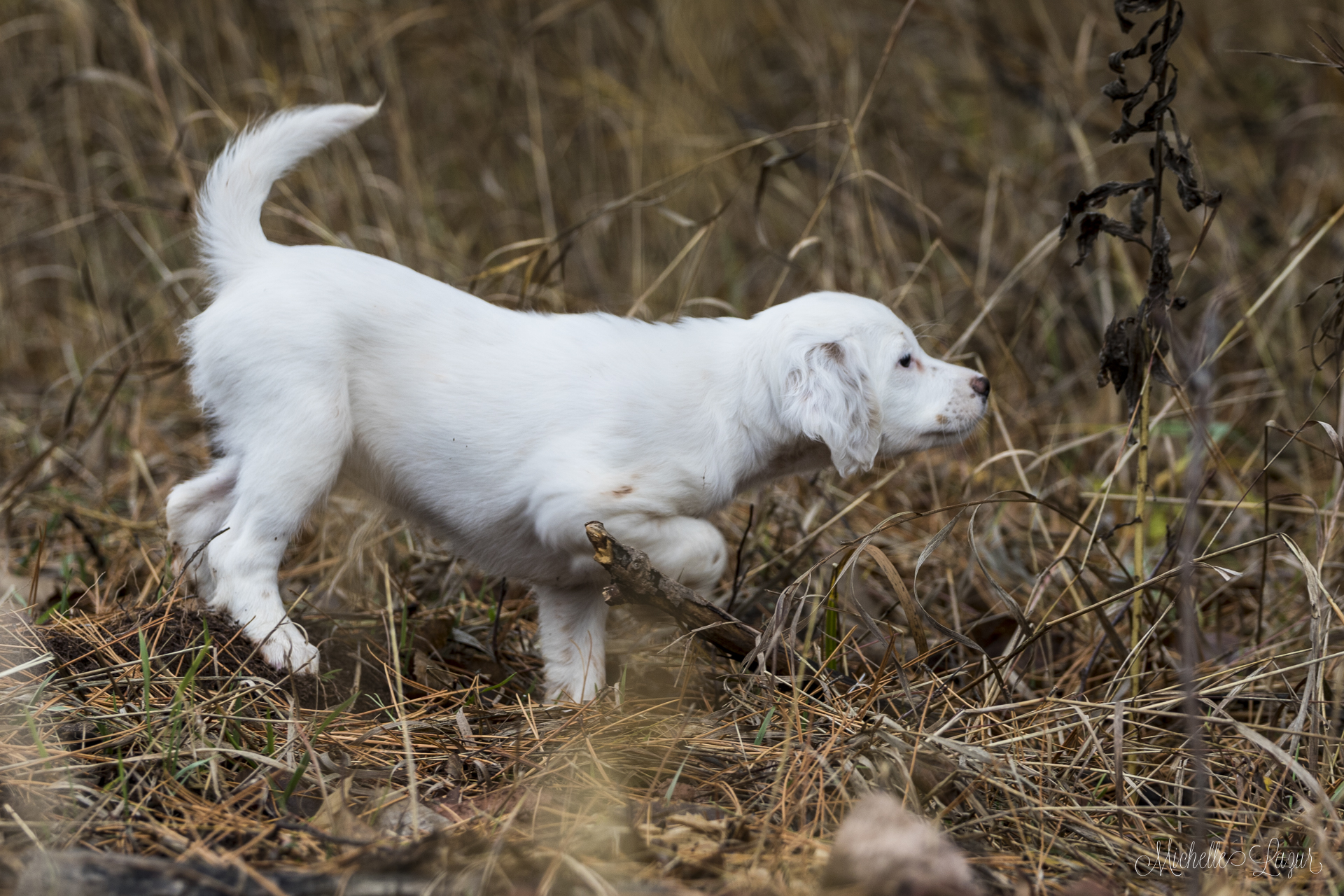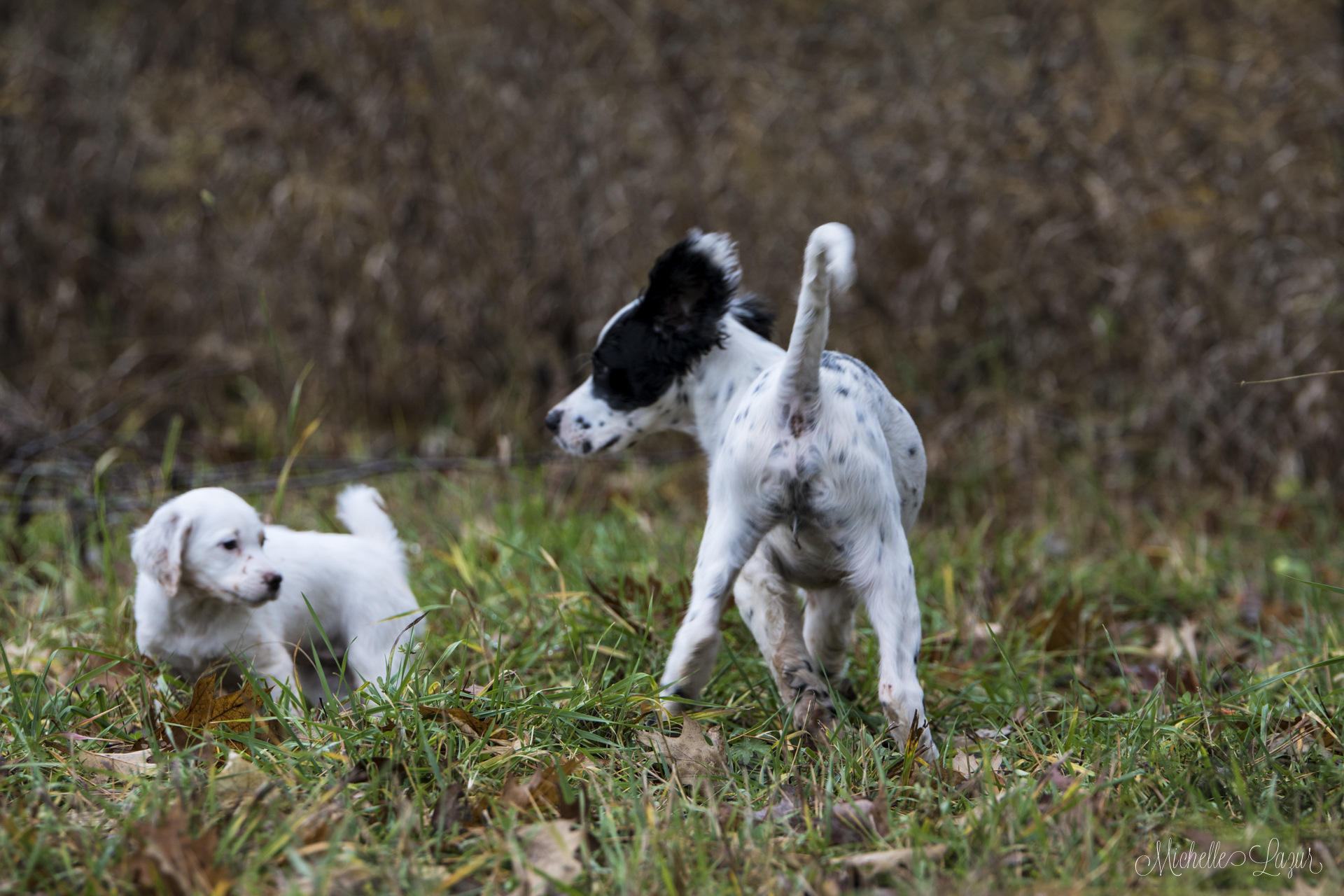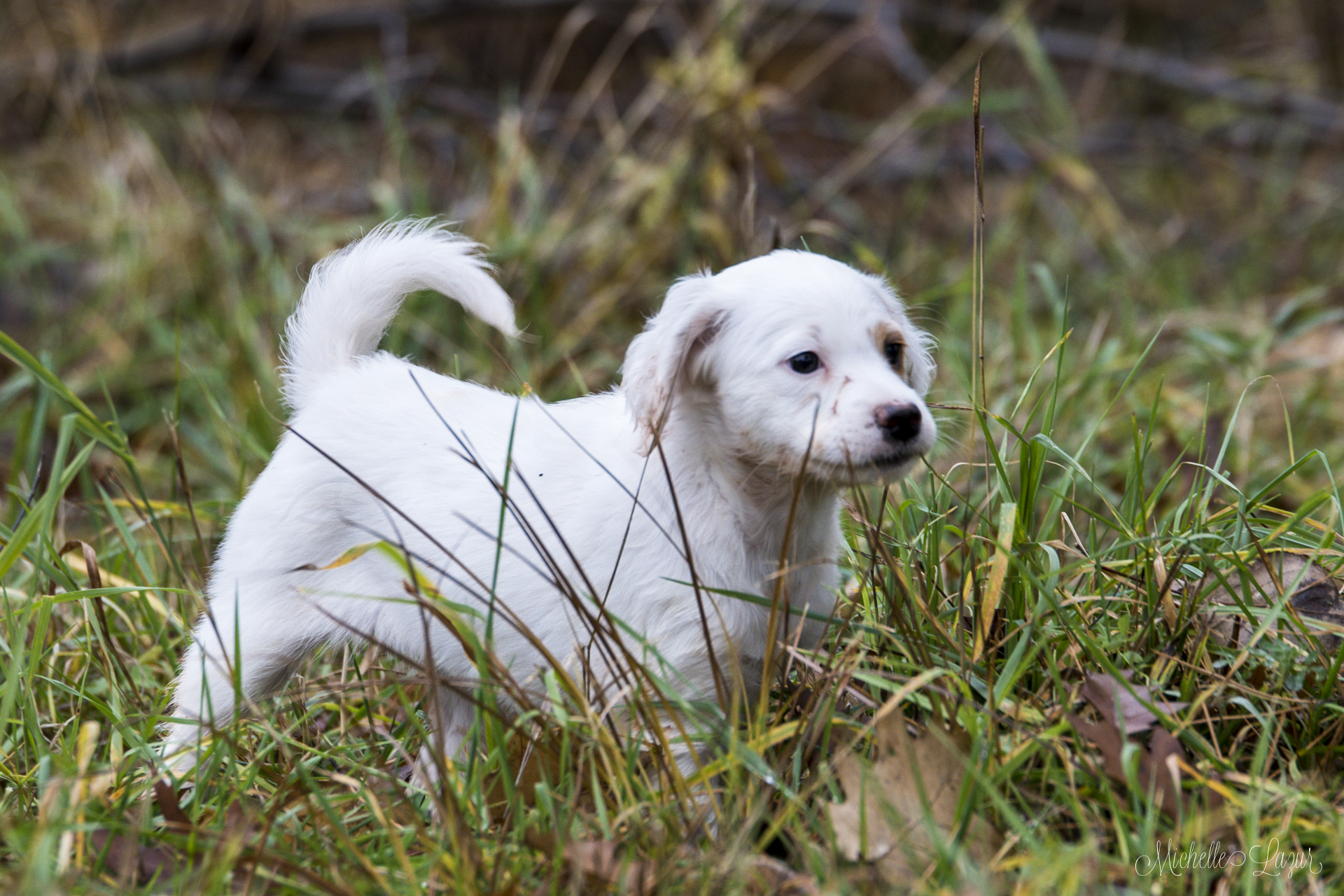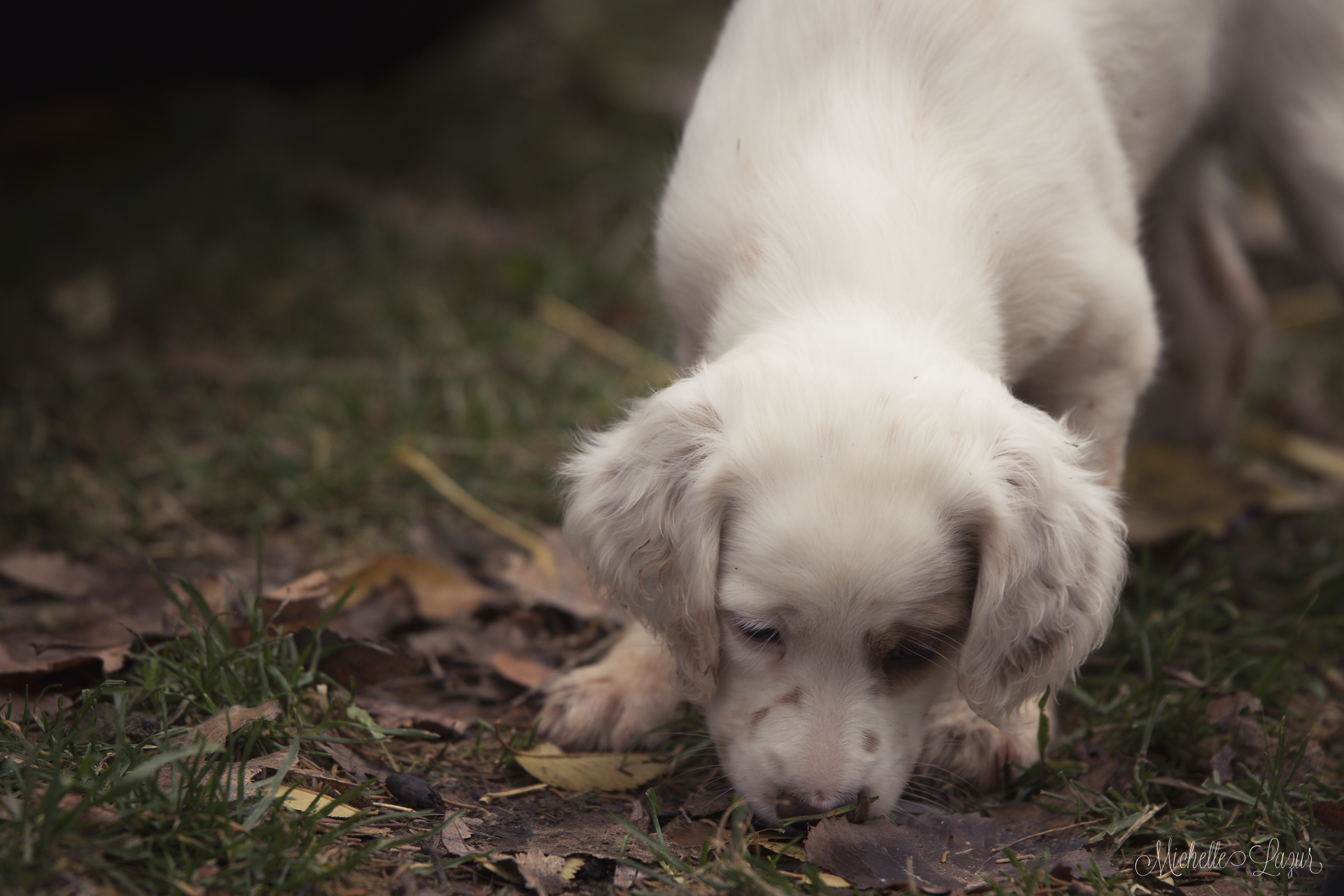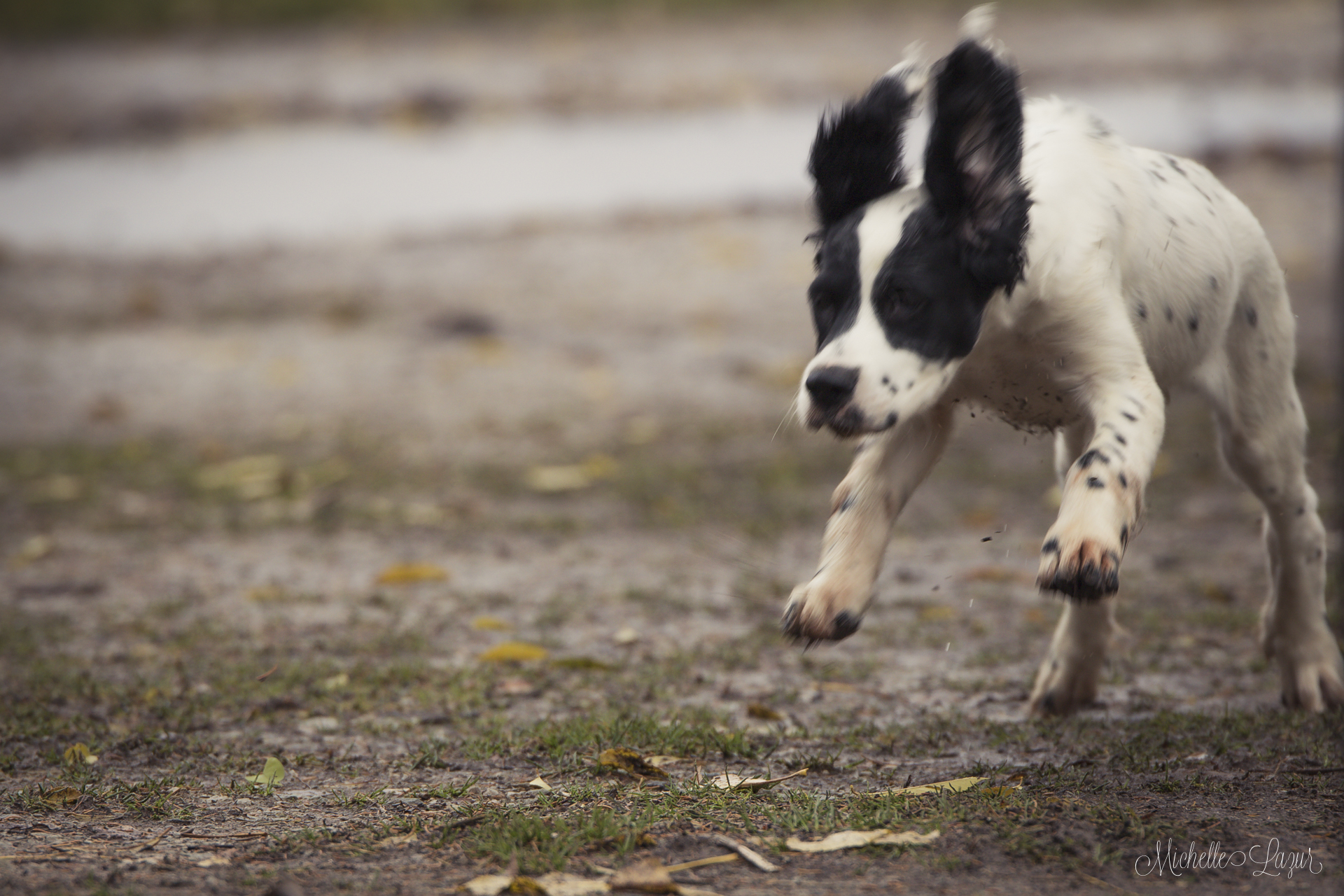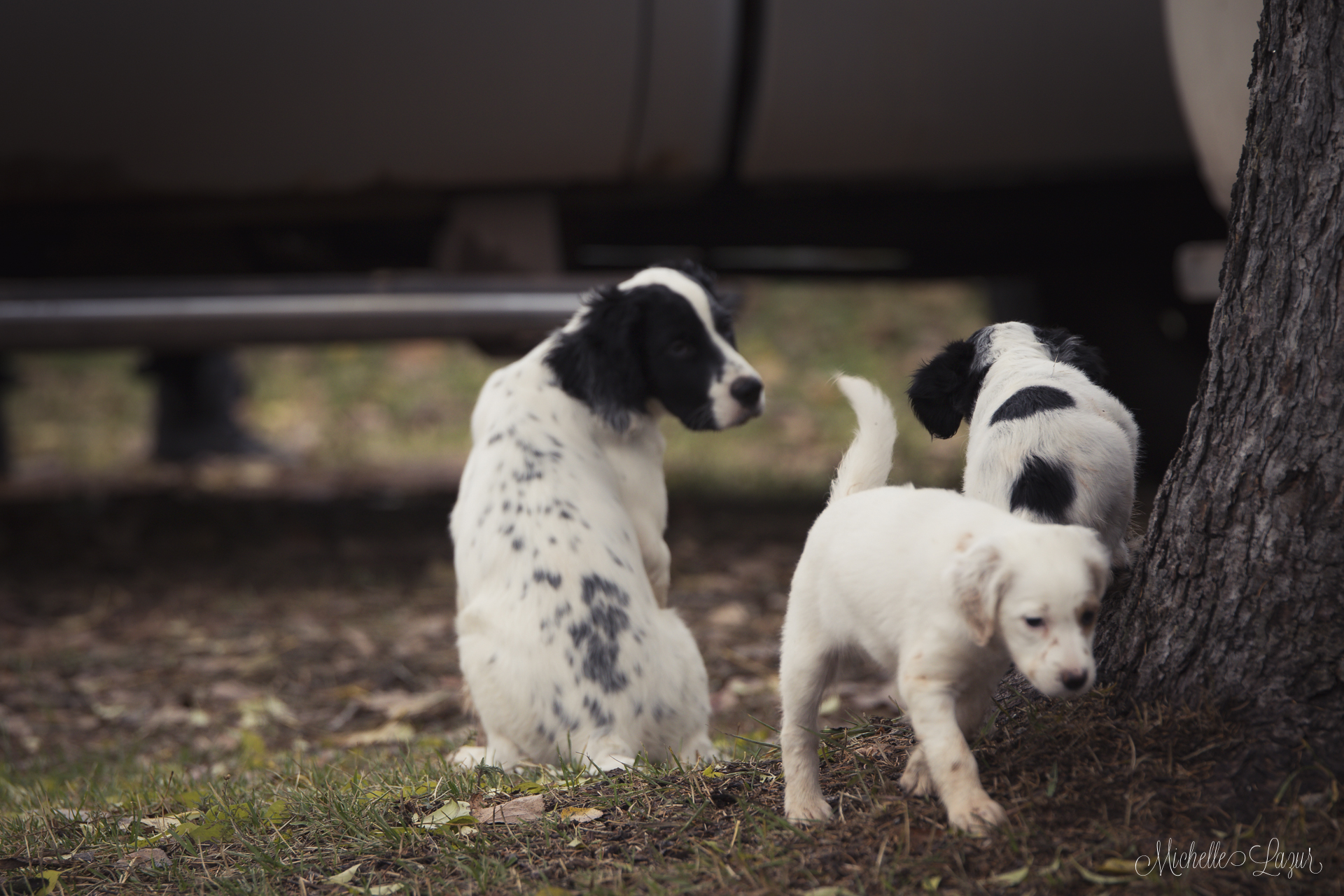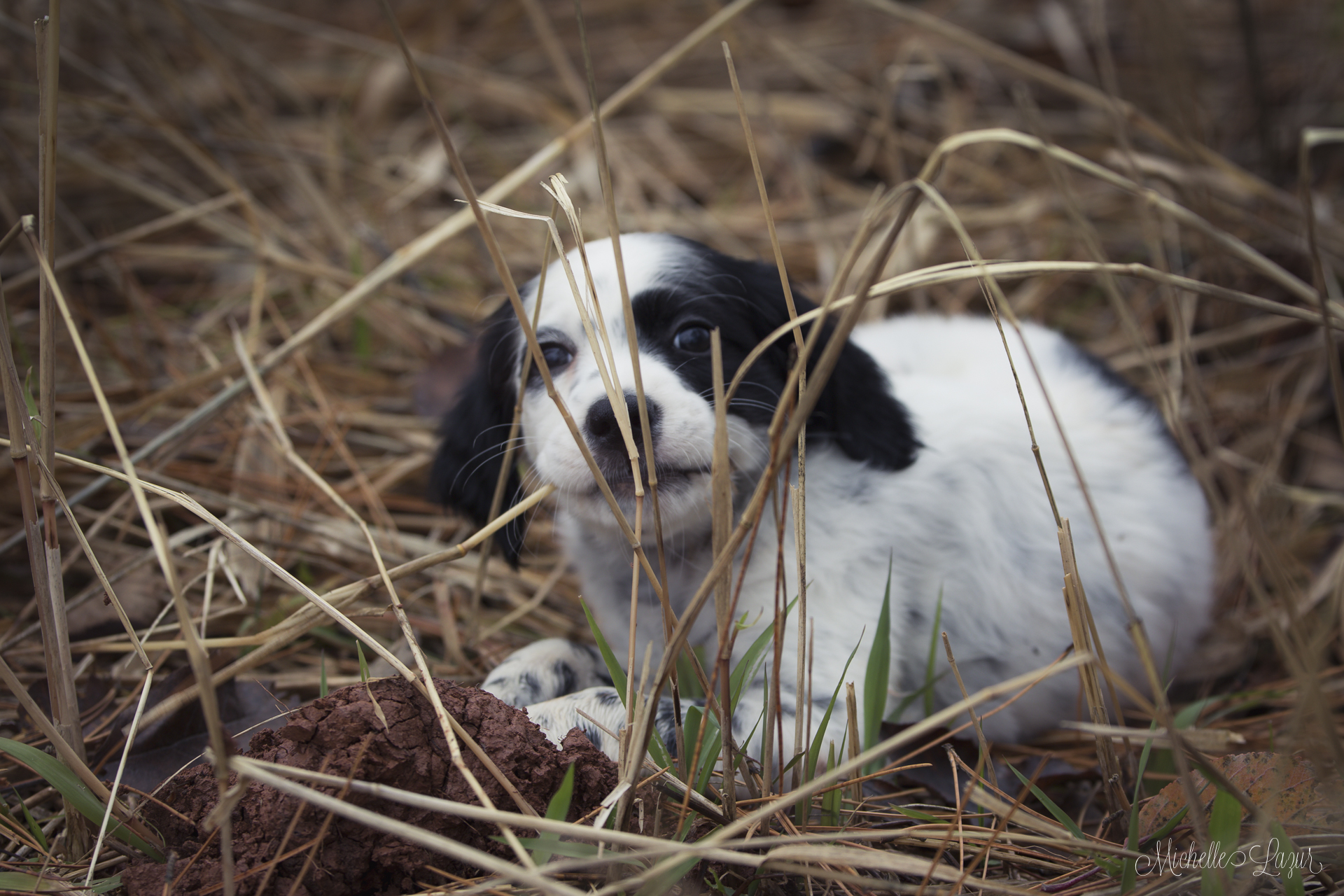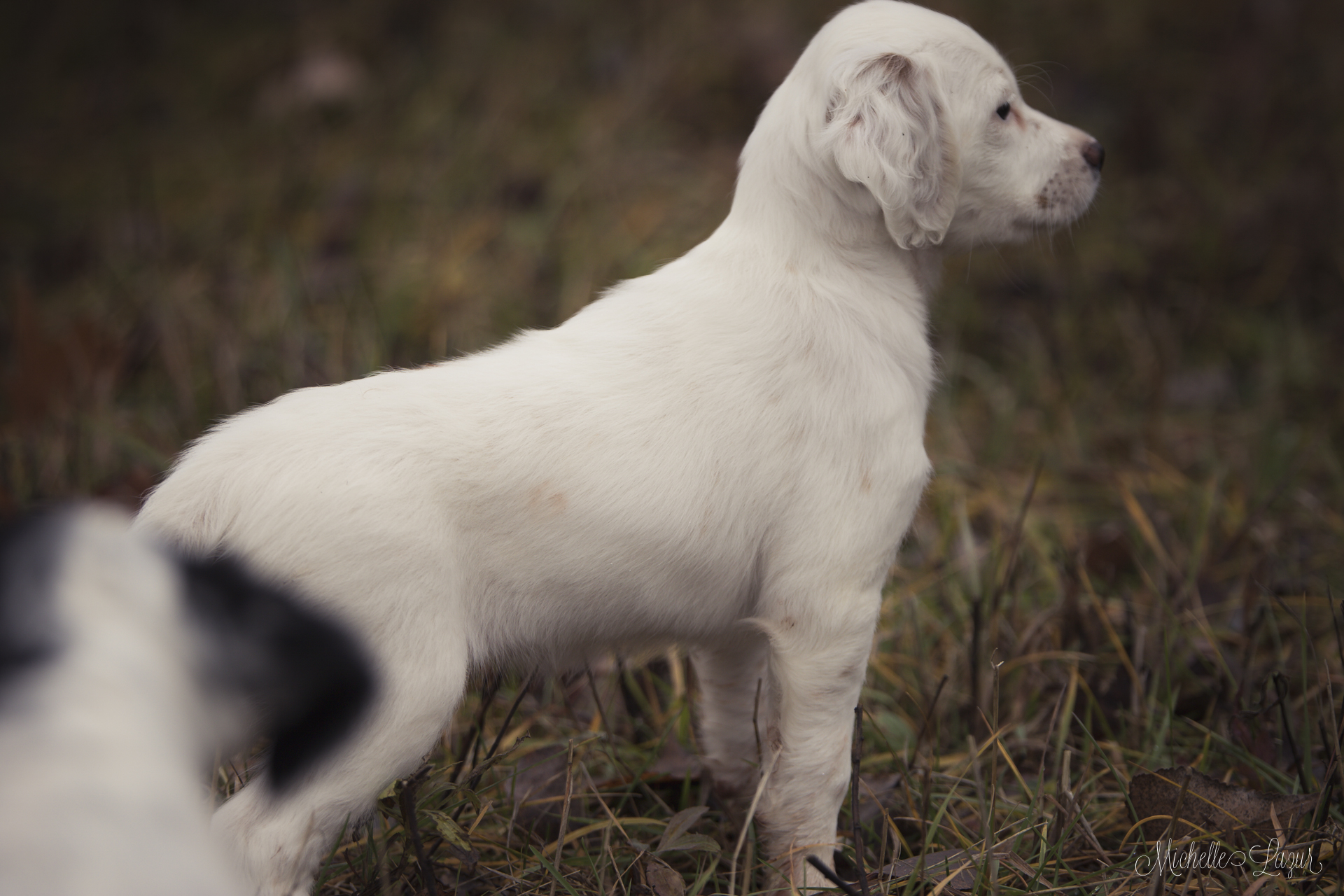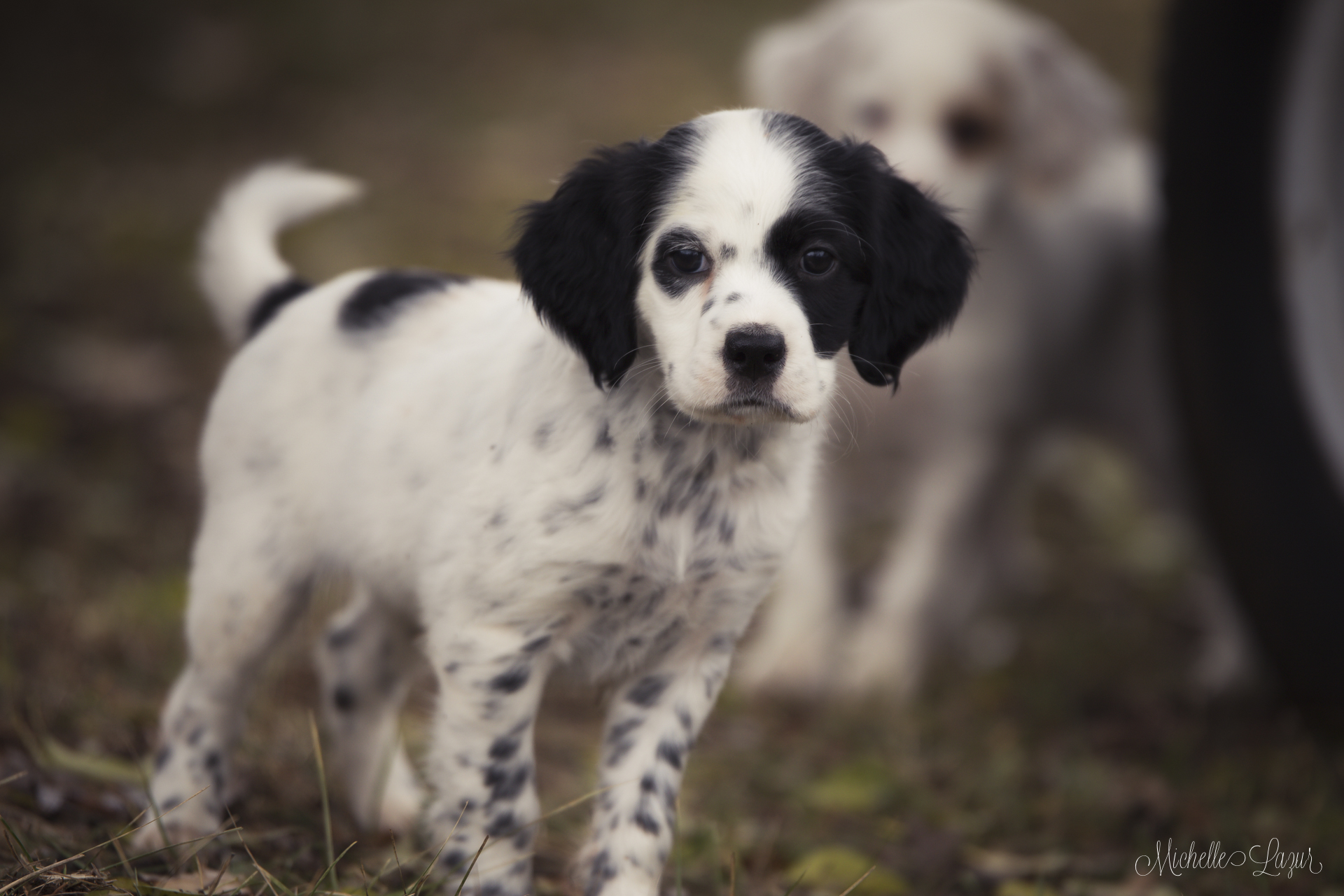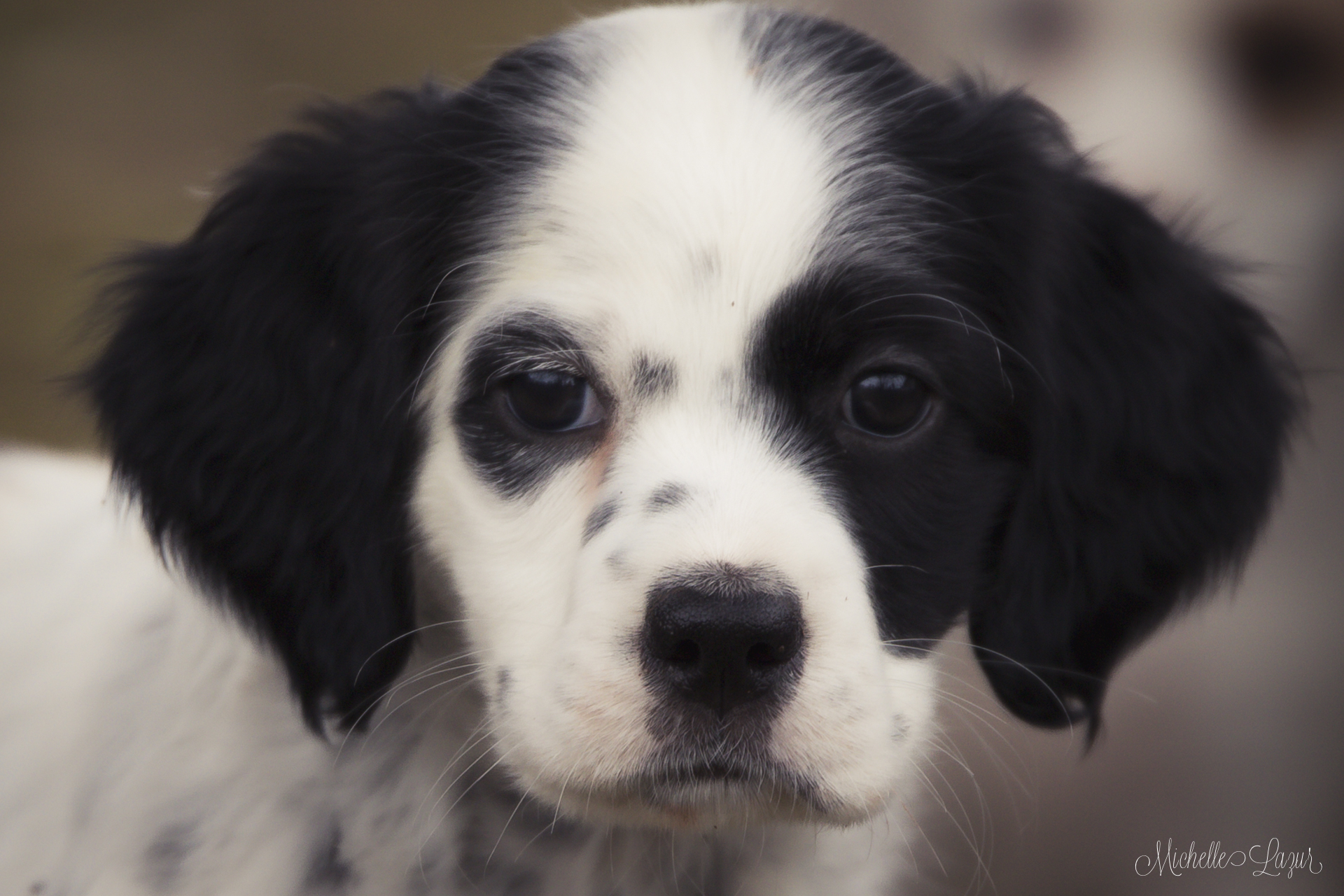 Sola and Austra are now spending the nights in the crate and took to it without even so much as a whimper. I love that! They will be prepared for their flights Tuesday.
They love, love, love to play outside and could care less if it is raining. We've had lots of fun together.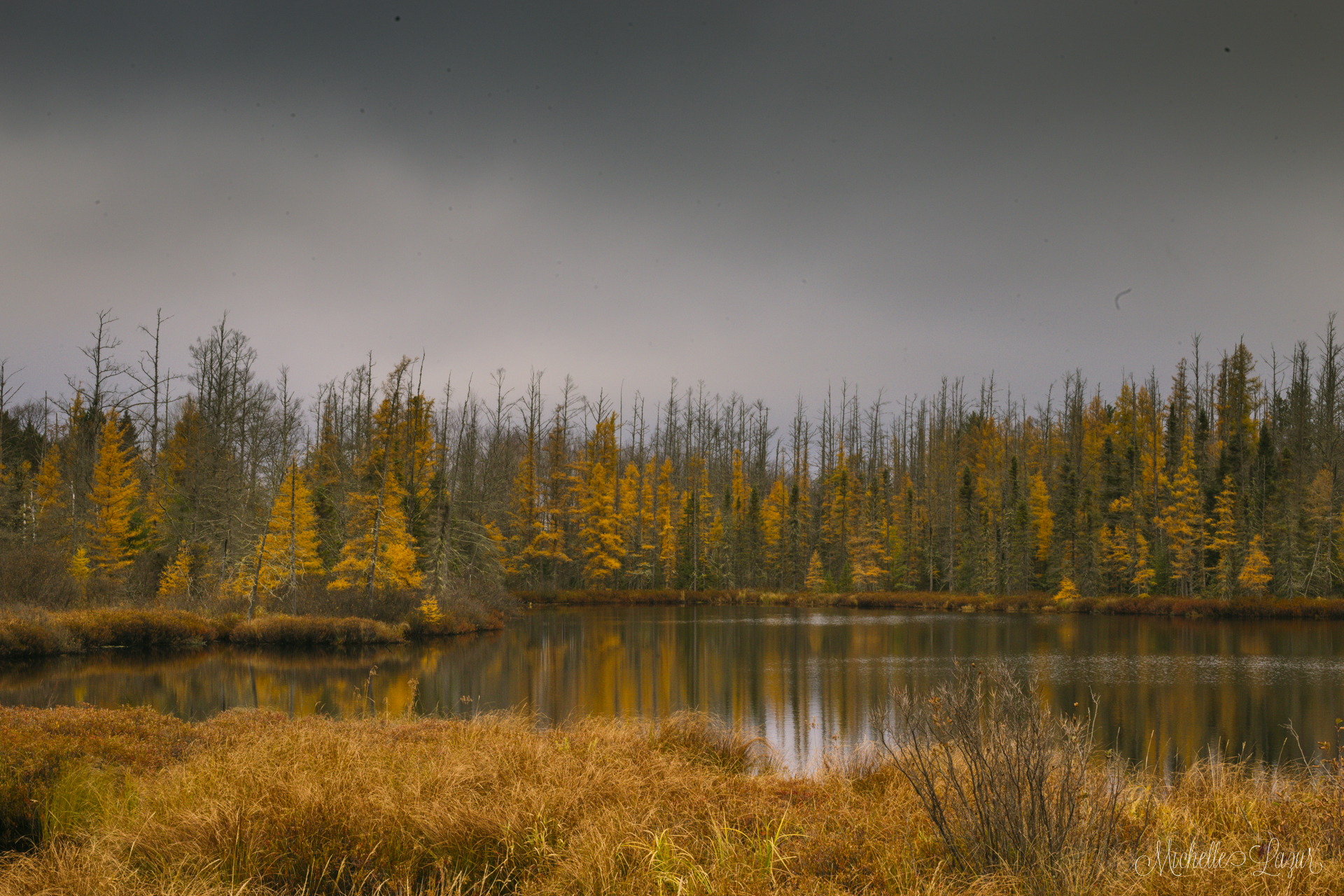 It's a good thing we are blessed to have the beauty of the Tamaracks to keep the landscape beautiful during the time between beautiful fall and winter. Soon everything will be white again.
Once the pups leave this week, I will hopefully get back to some hard core hunting before Ruffed Grouse season goes out for two weeks for stupid whitetail hunting season. I can't stand whitetail rifle season or trapping season. It ruins everything for hunting our dogs or getting anything worthwhile accomplished.
Addie and Mia's pups are due the first week of the deer hunting season so I'll be busy getting the house set up for that again and then for company for Thanksgiving. I am actually hoping for a mild December when the Ruffed Grouse season comes back in so I can really enjoy time hunting with my dogs. Here's hoping! It's also a very busy time for the photography business and a girl has to work to pay the bills, right? 🙁
I hope you are enjoying the hunting season over your dogs and thank you to everyone that have shared photos and updates! I will share them here on the blog soon. Keep sending them–email is best (lazurs at laurelllewellins) and makes it great for sharing photos on the site.
Hug your Llewellin Setter tonight.
-M.