Northern Lights Litter Photo Session
My mission is to help you have a healthier dog and breeders to raise healthier Llewellin Setters puppies through educational content based on over twenty years raising, training, and breeding Llewellin Setters. To help support these efforts, this page may contain affiliate links. I may earn a small commission for qualifying purchases at no cost to you.
The temperatures warmed up a bit today–in the low 60s–although it was windy and the bugs bad and not so good for hunting, so I decided it was a good opportunity to get Kea's puppies out for a romp in the big yard and try to do a photo session.
I dragged all sorts of "props" outside and set up behind the woodpile, carried some hay bales out, went and picked a bucket of apples, got the camera ready, got the pups out and we got down to business.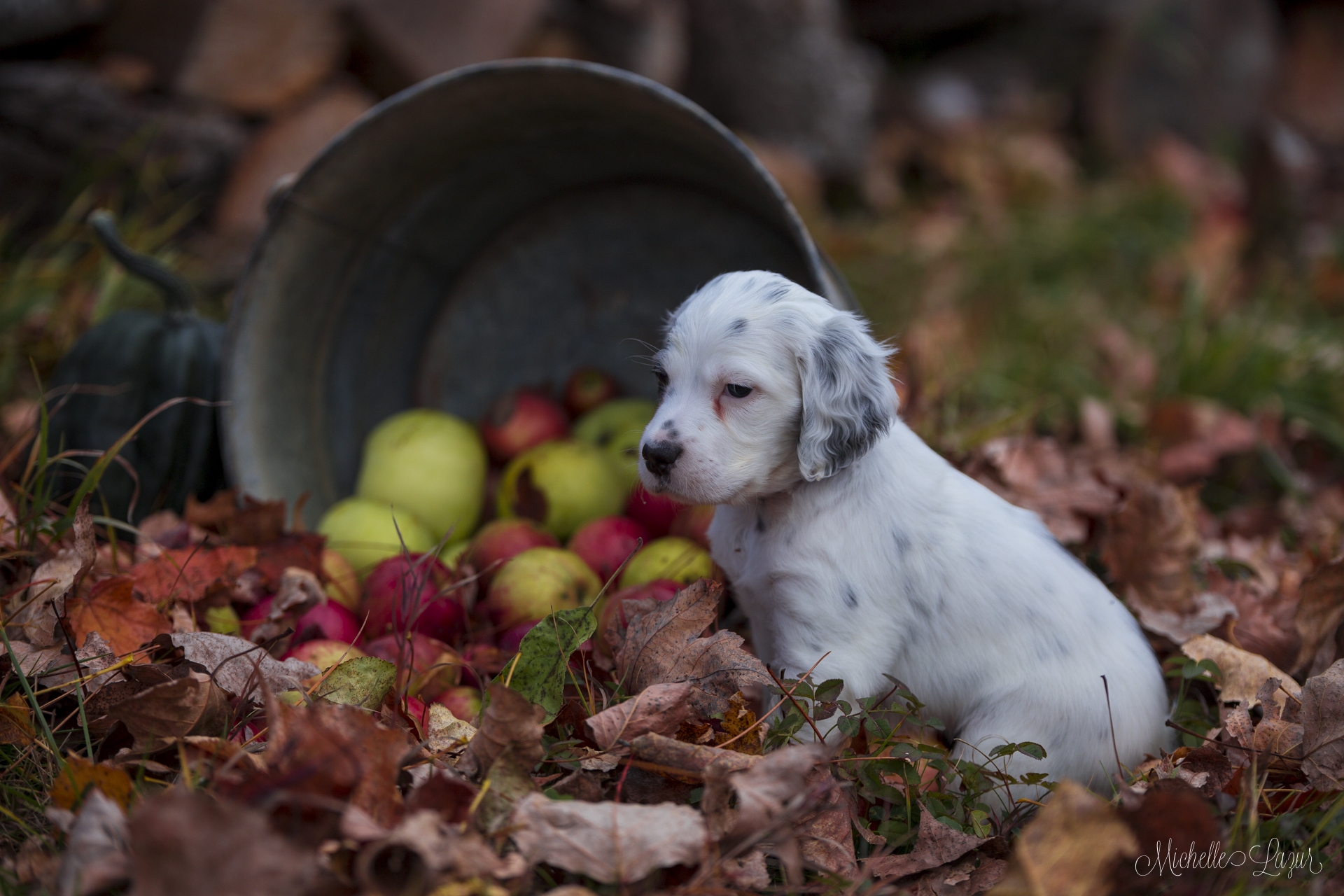 Sort of… because, this doesn't always go so well with just one person. The pups were more interested in exploring everything everywhere else or sitting in my lap. Or chewing on my boots or the camera strap. So, I would scoop up a pup, try to place him where I wanted and then run like mad with the camera to my spot and try to take the photo. I'm sure you know that if you run away from a pup, they are going to run after you, right? Yep.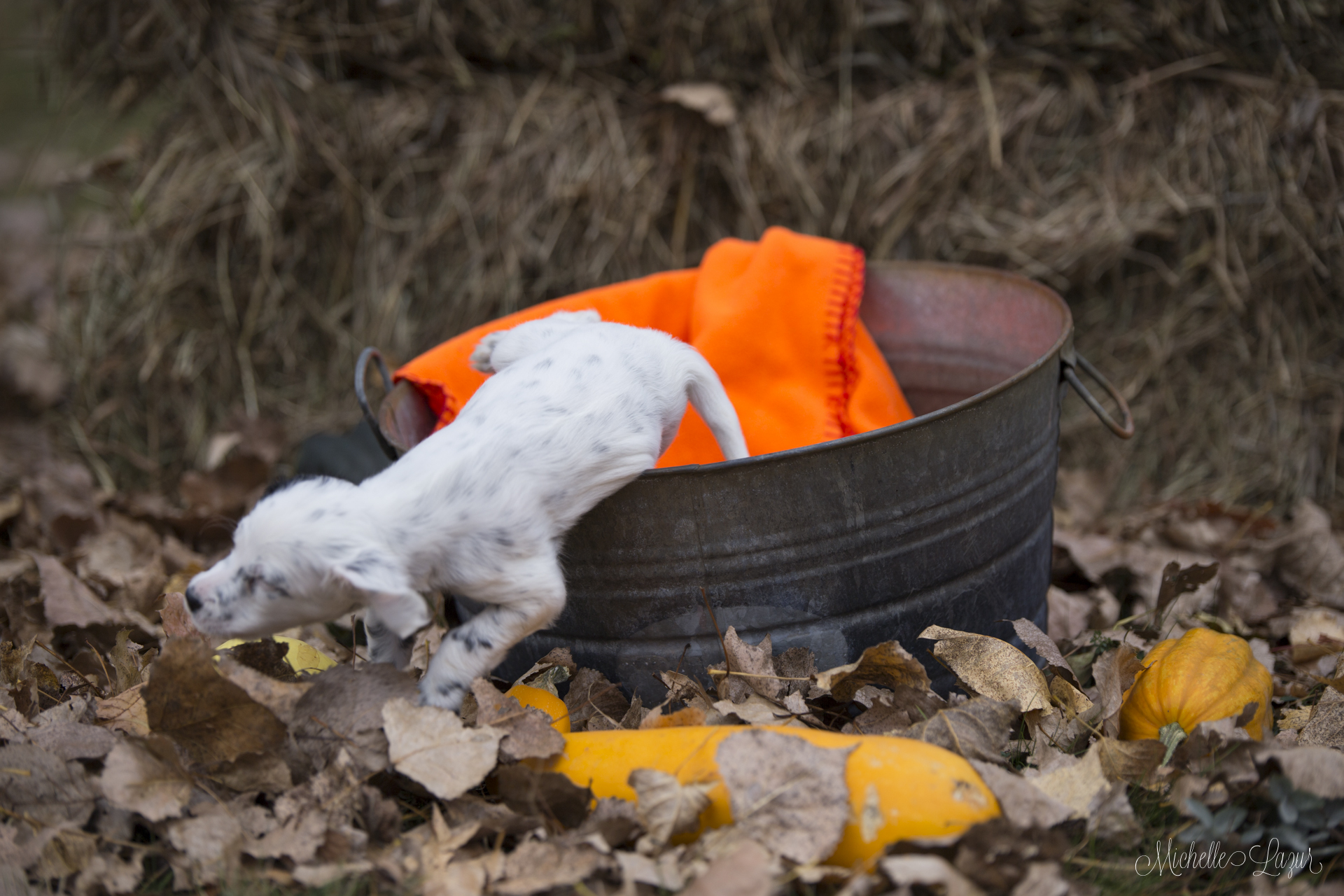 So, I have loads of shots like this! lol. 🙂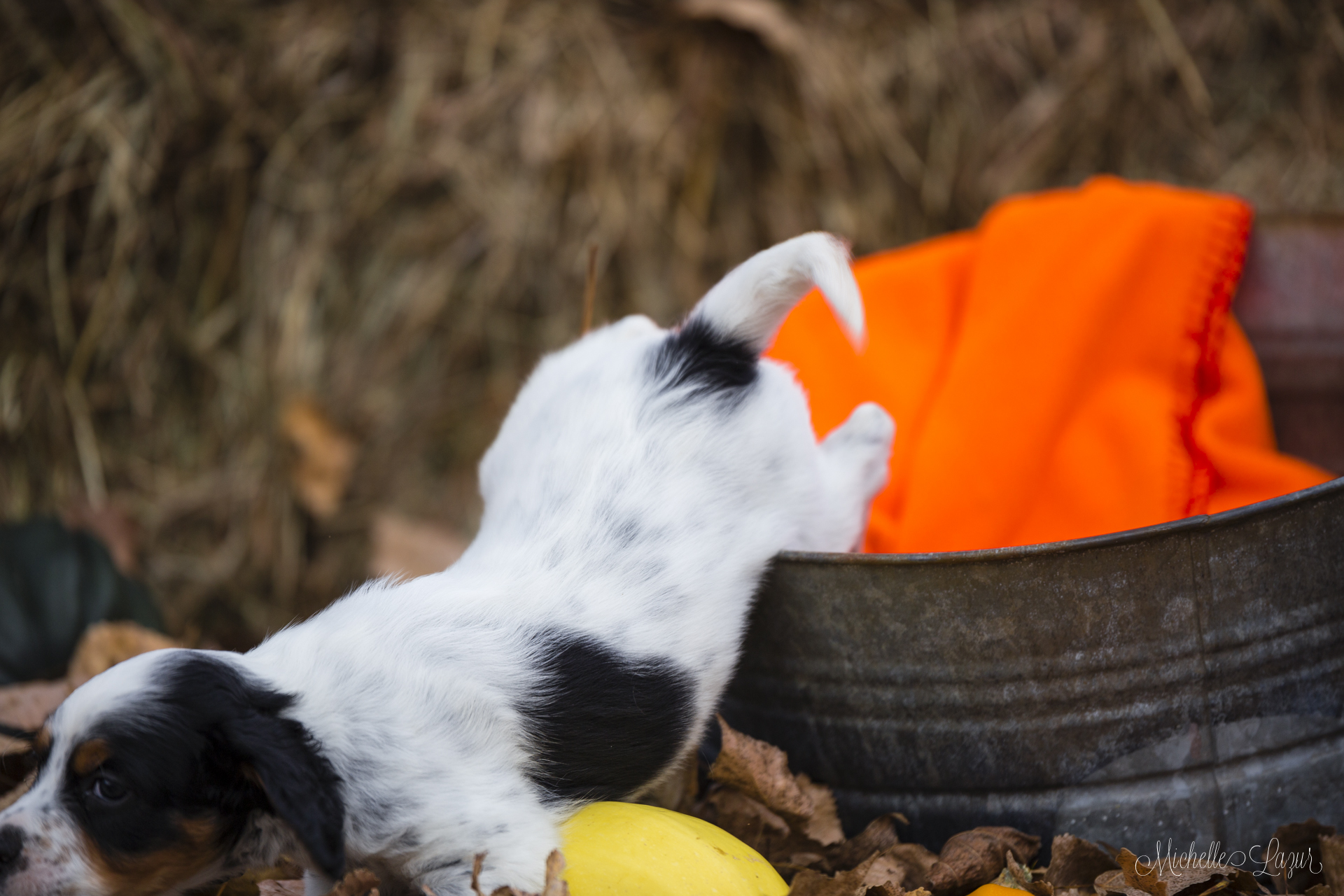 And this…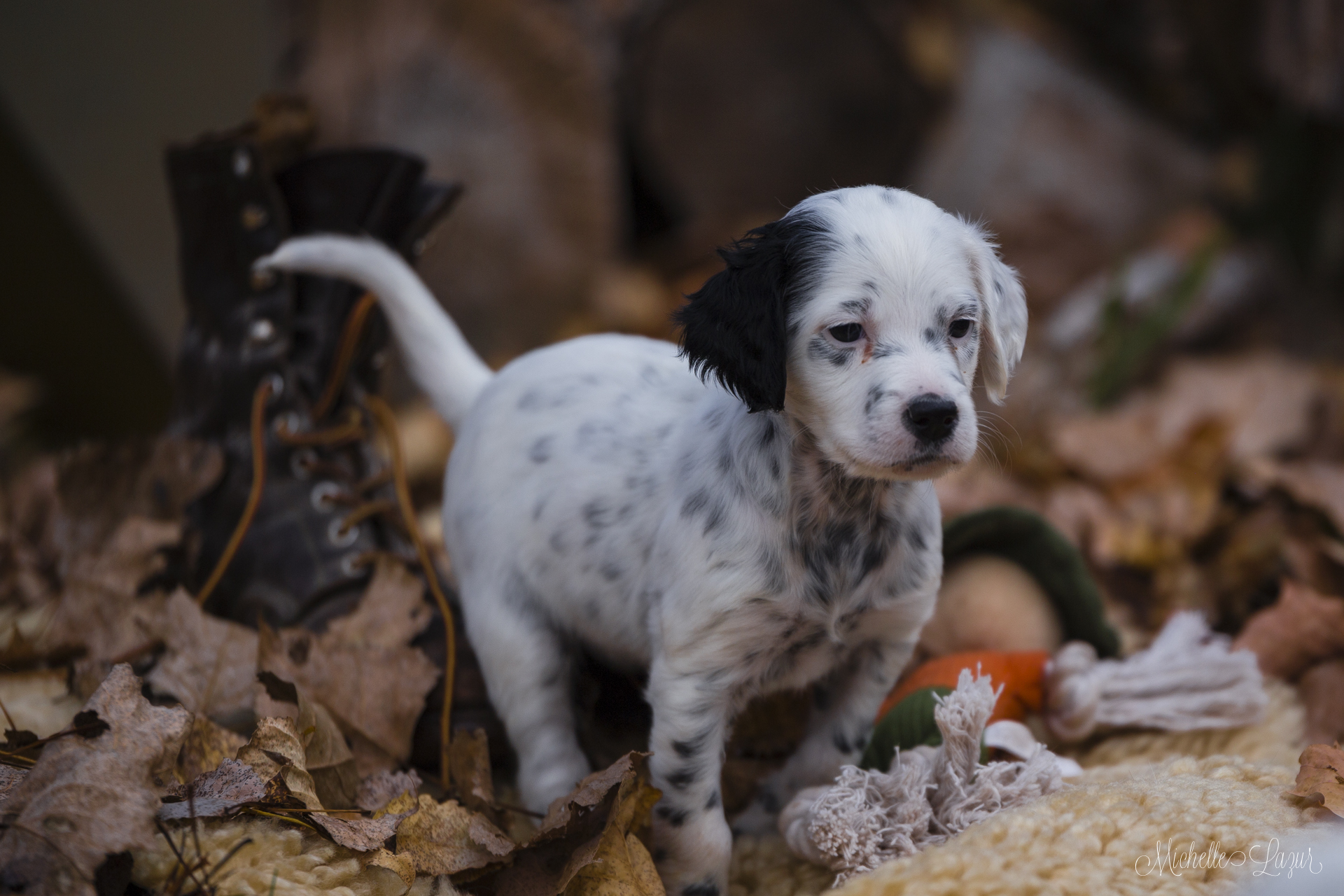 But, I did get a few good photos. Hopefully one will work for the 2016 LML Puppy Calendar, too!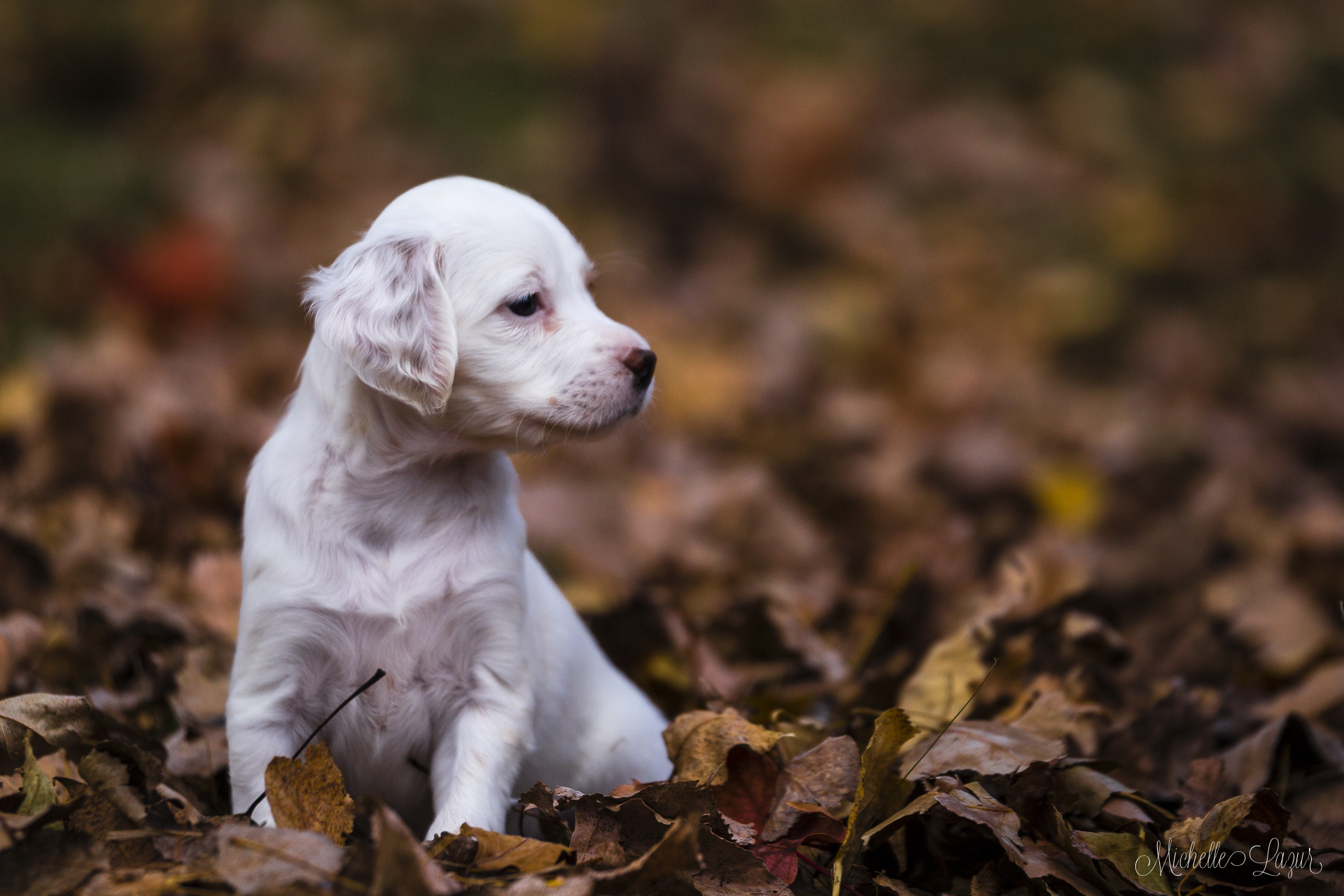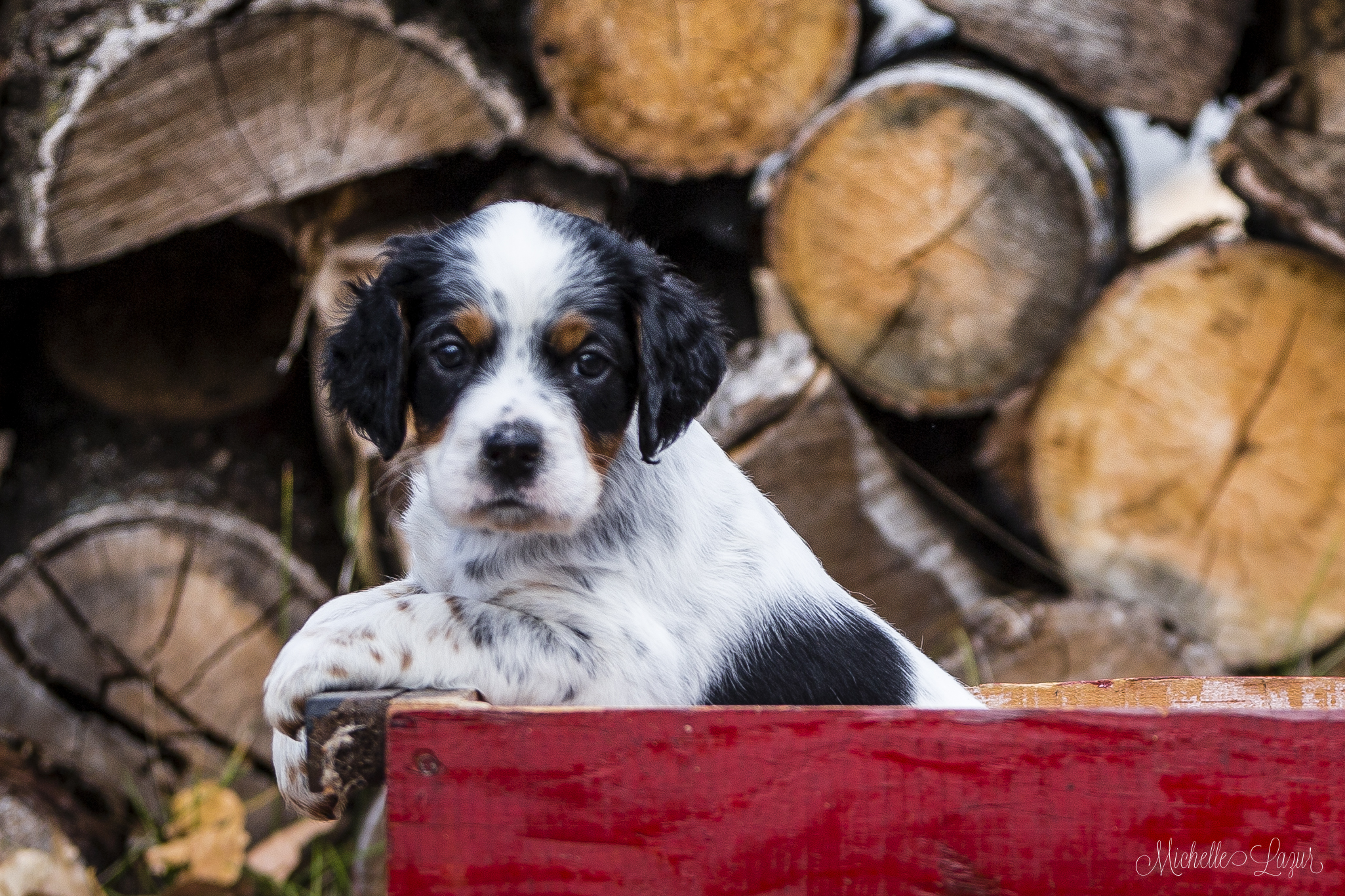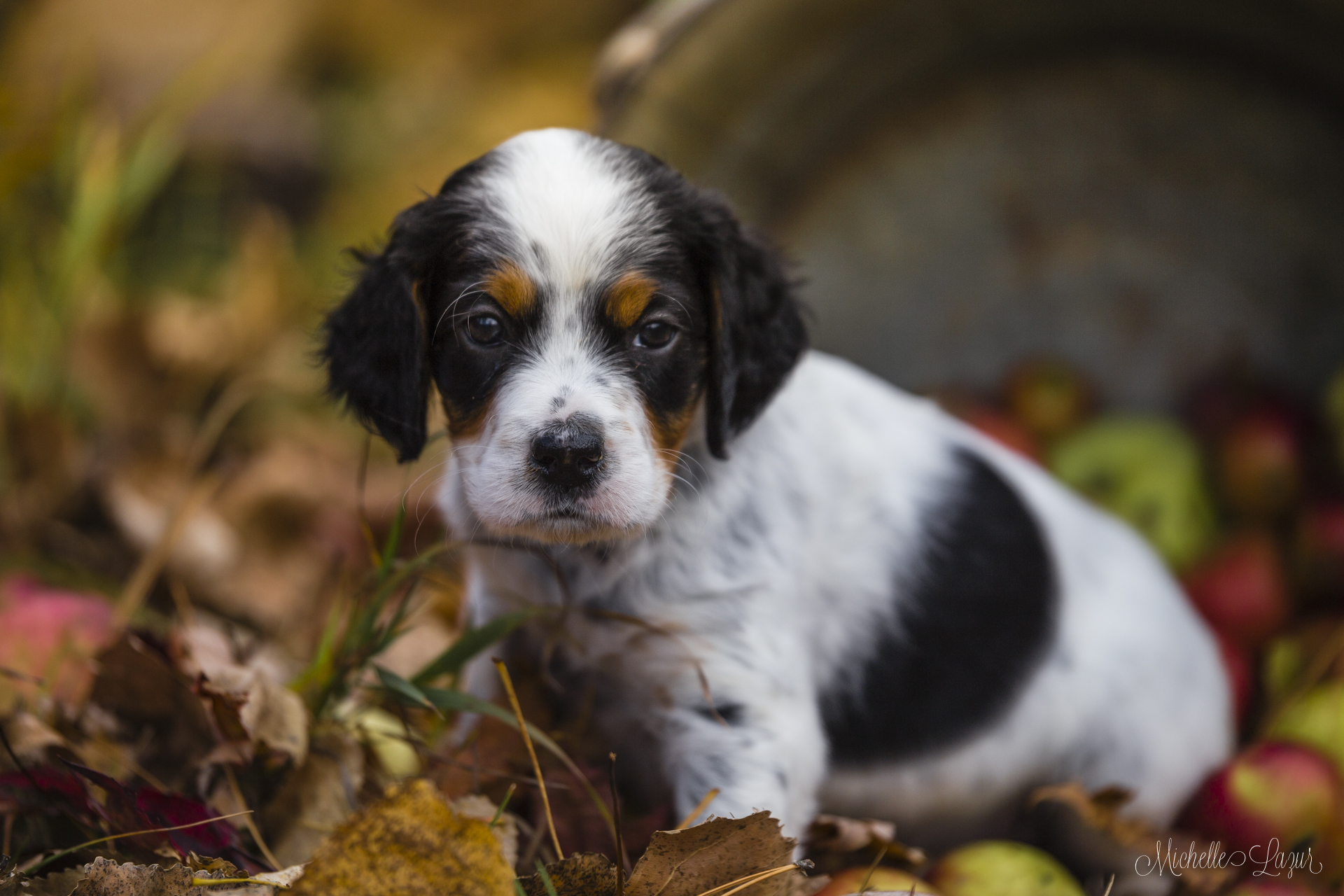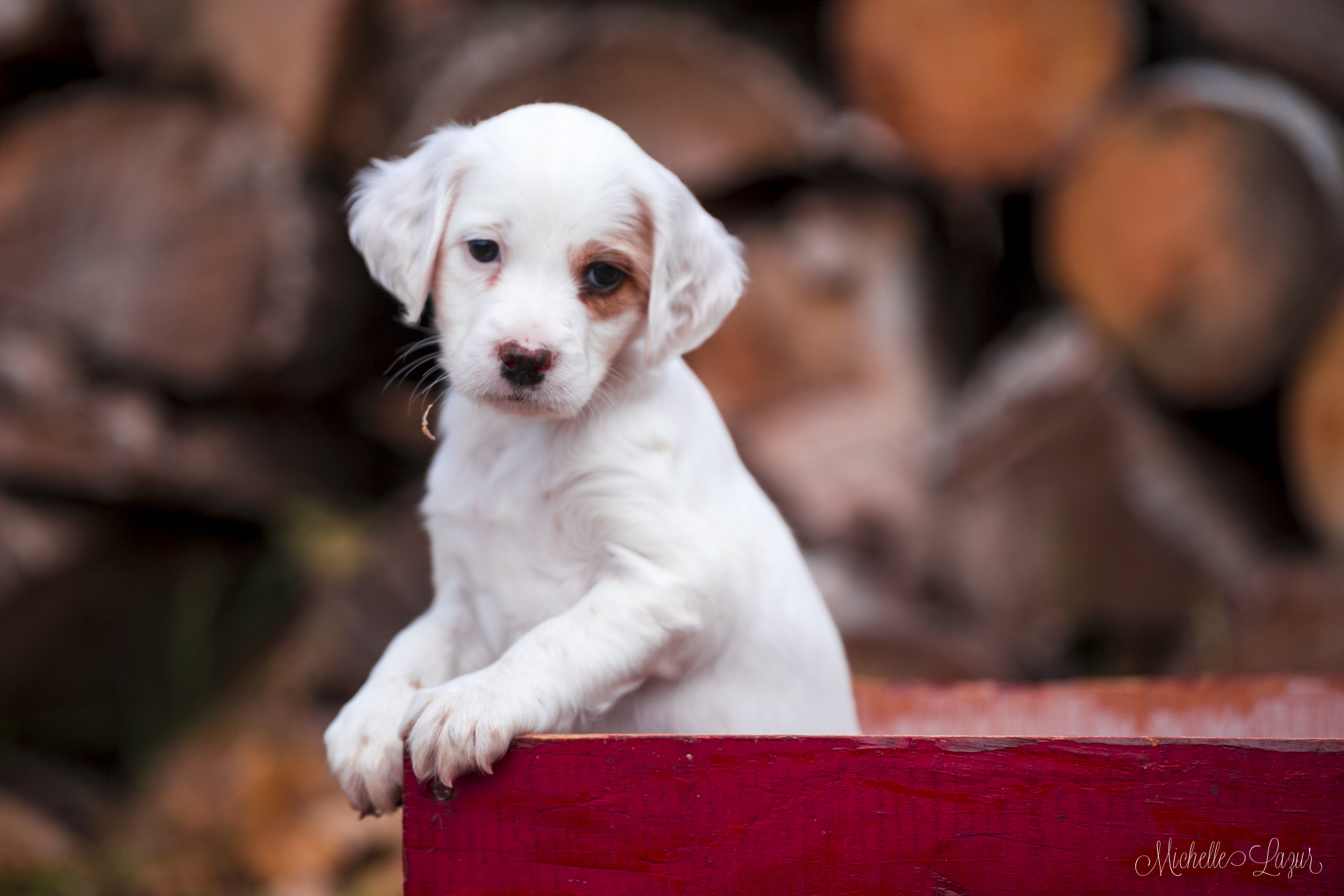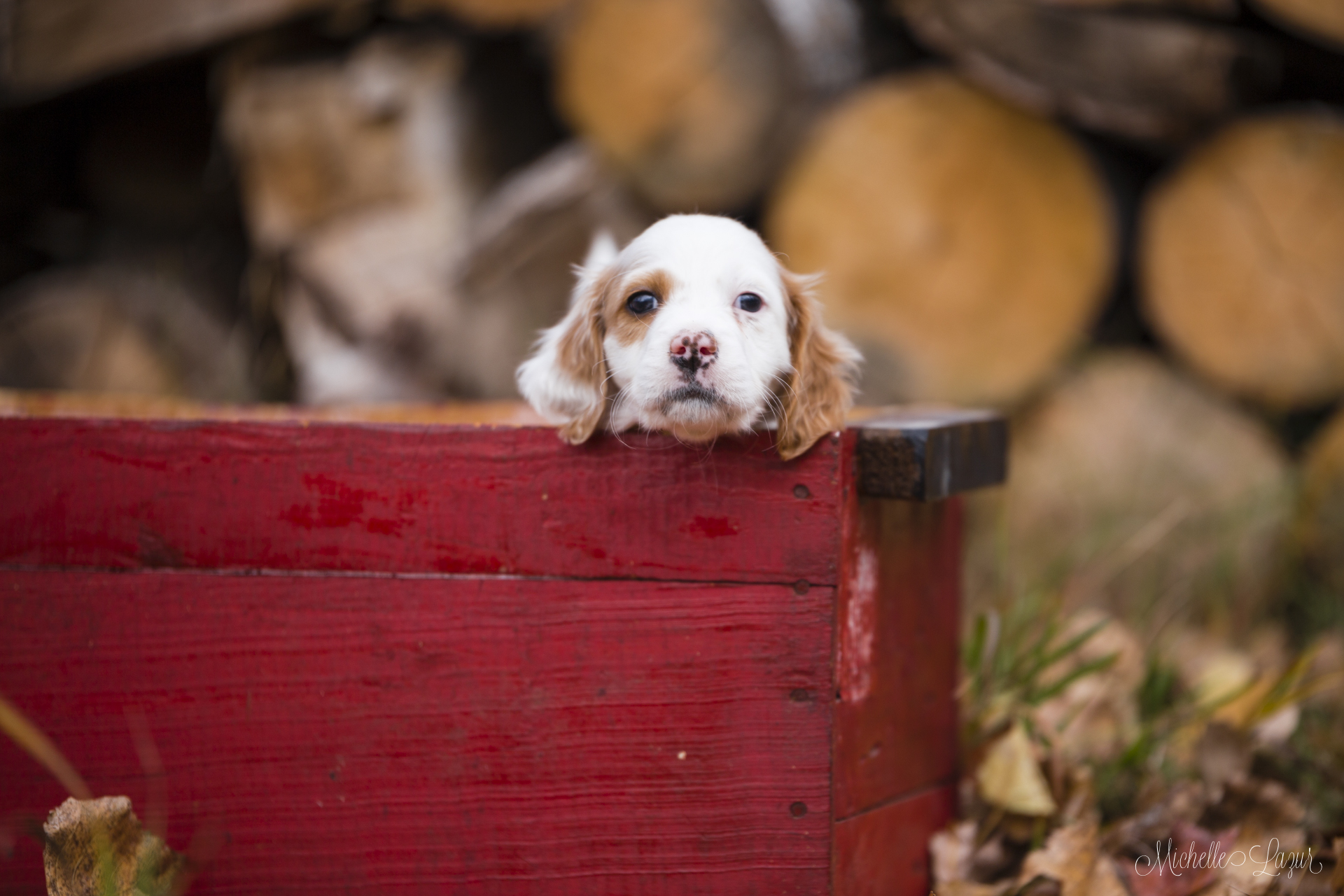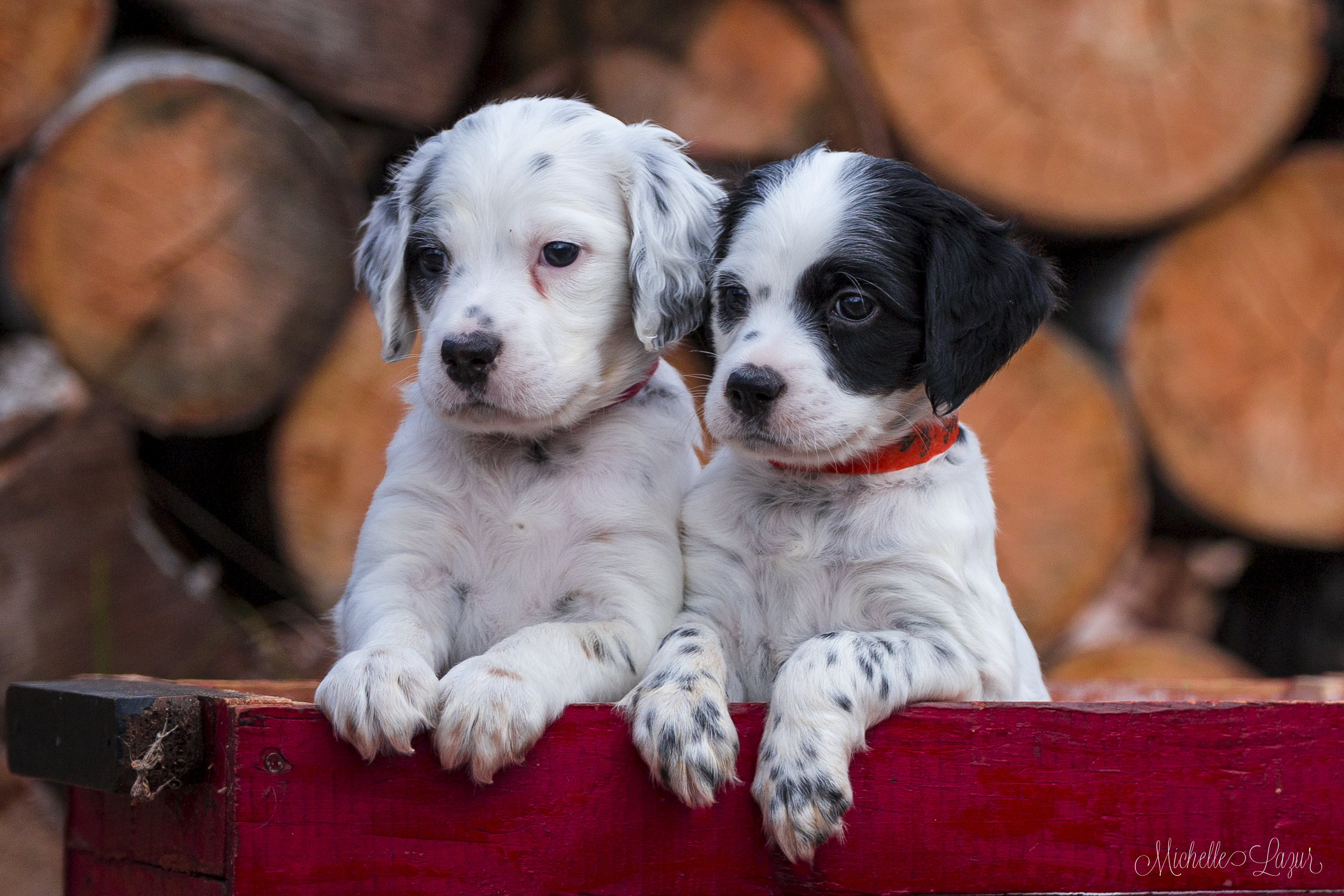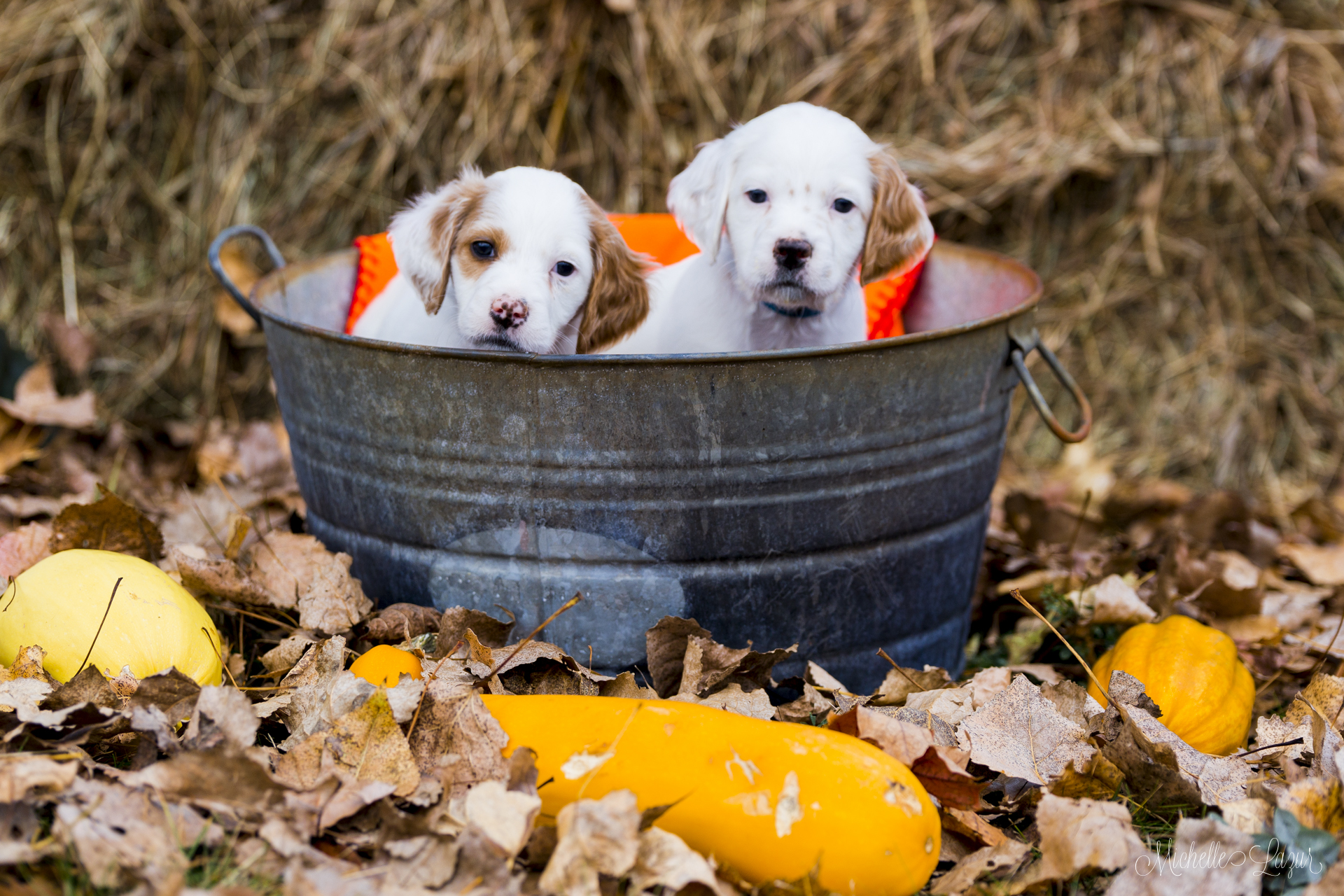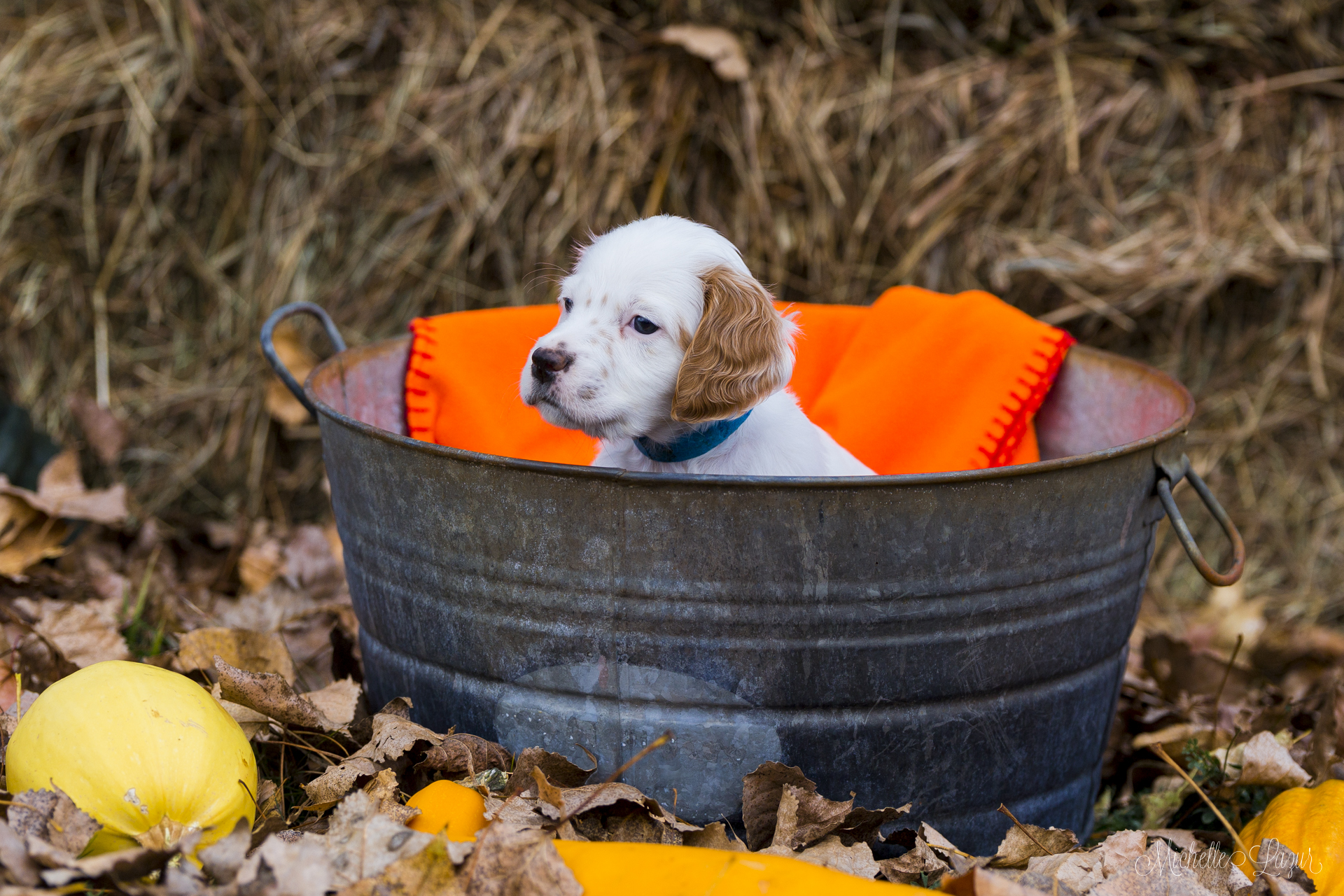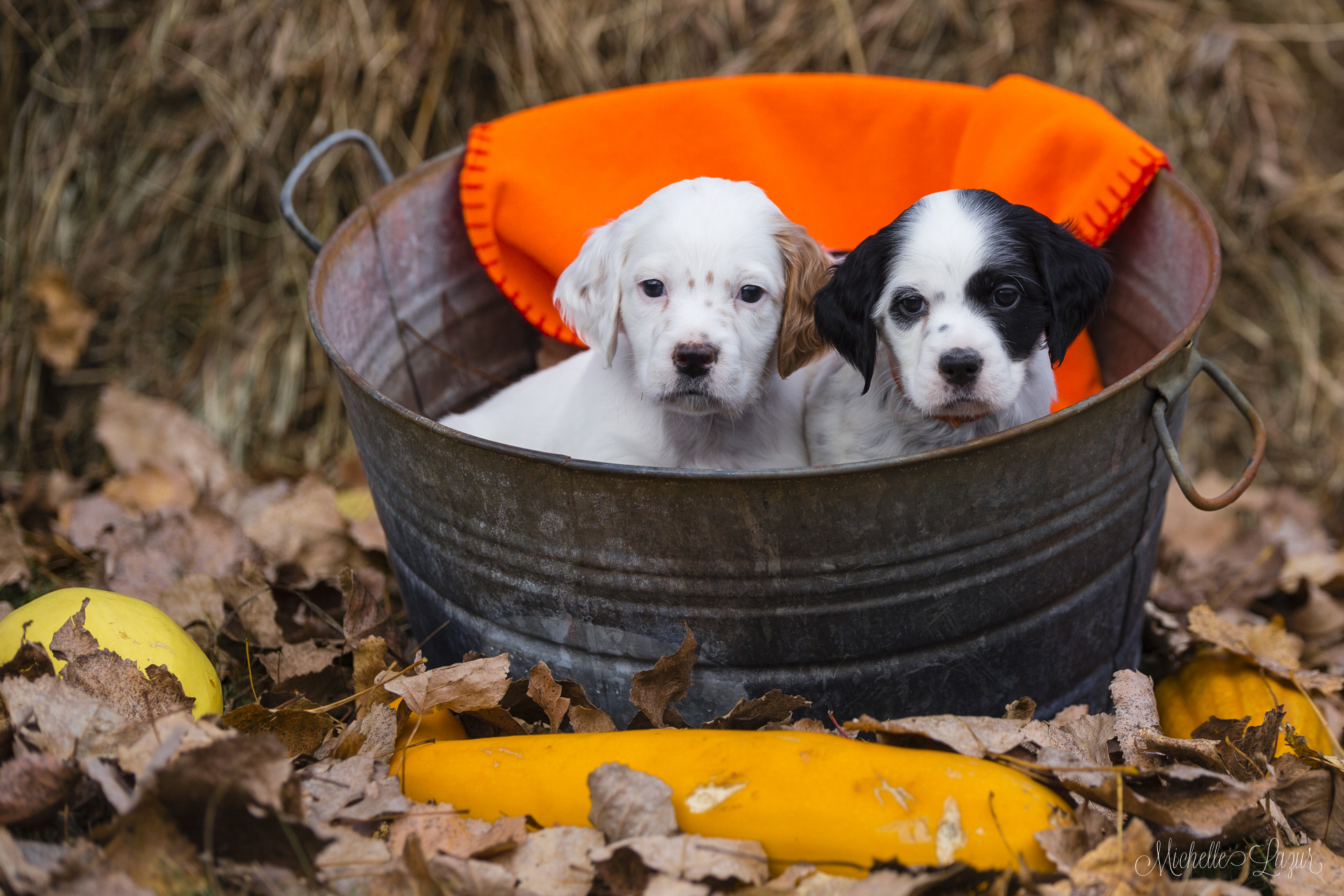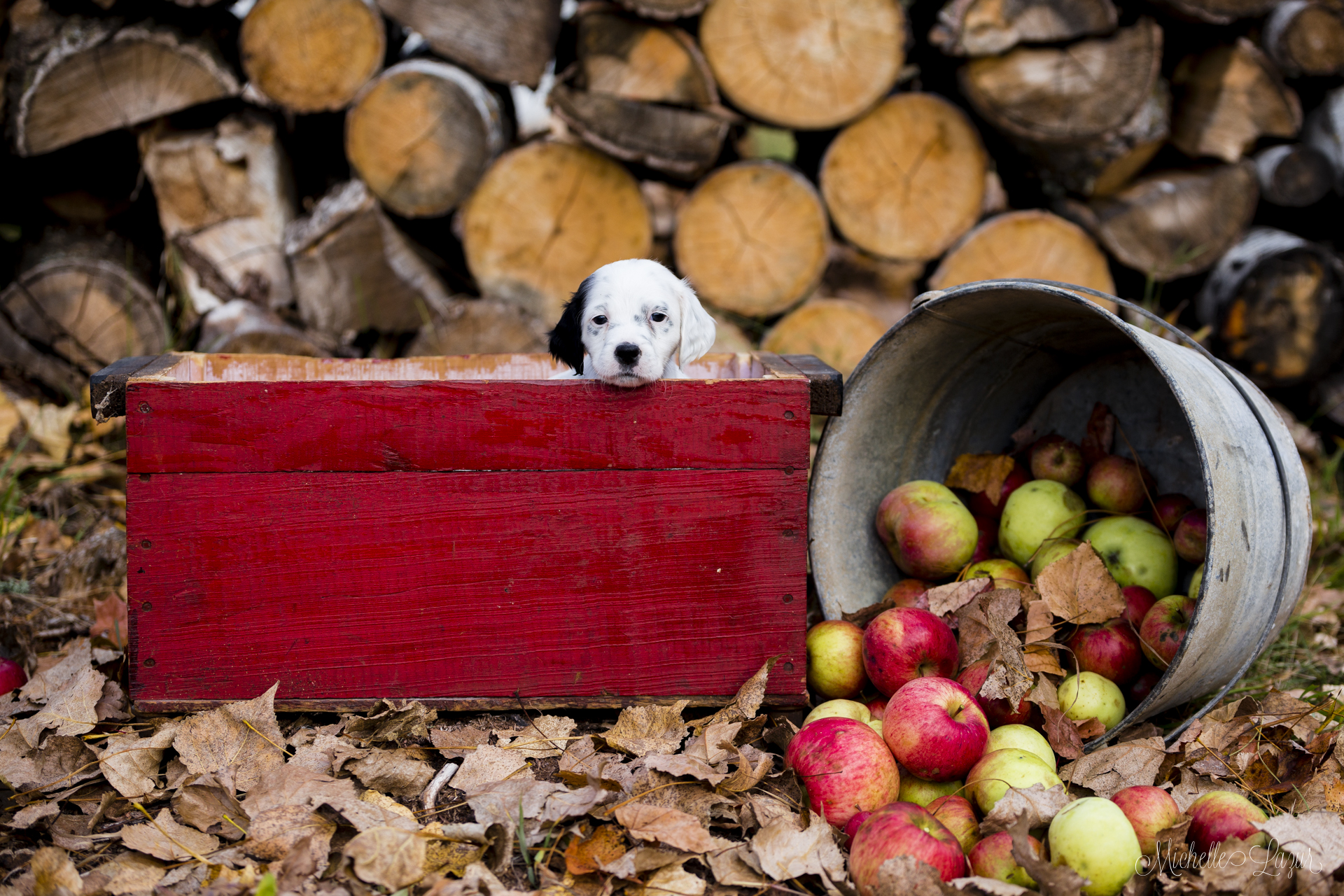 It was fun and completely exhausting! Scott came back at some point, mostly watched me run around like some crazy person scooping up puppies and setting them where they didn't really want to be, and then, he got the Grouse wing out. The pups enjoyed that a lot.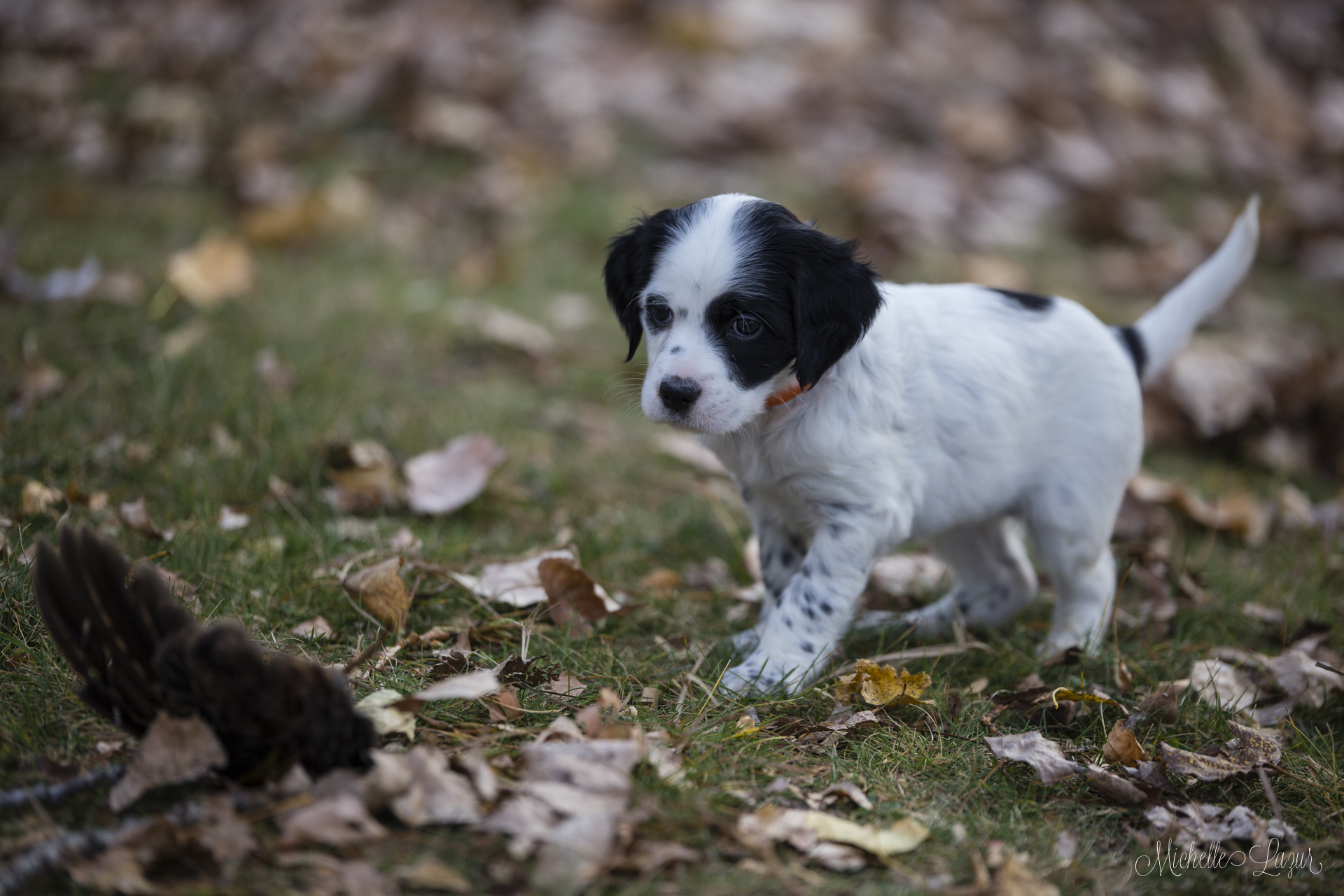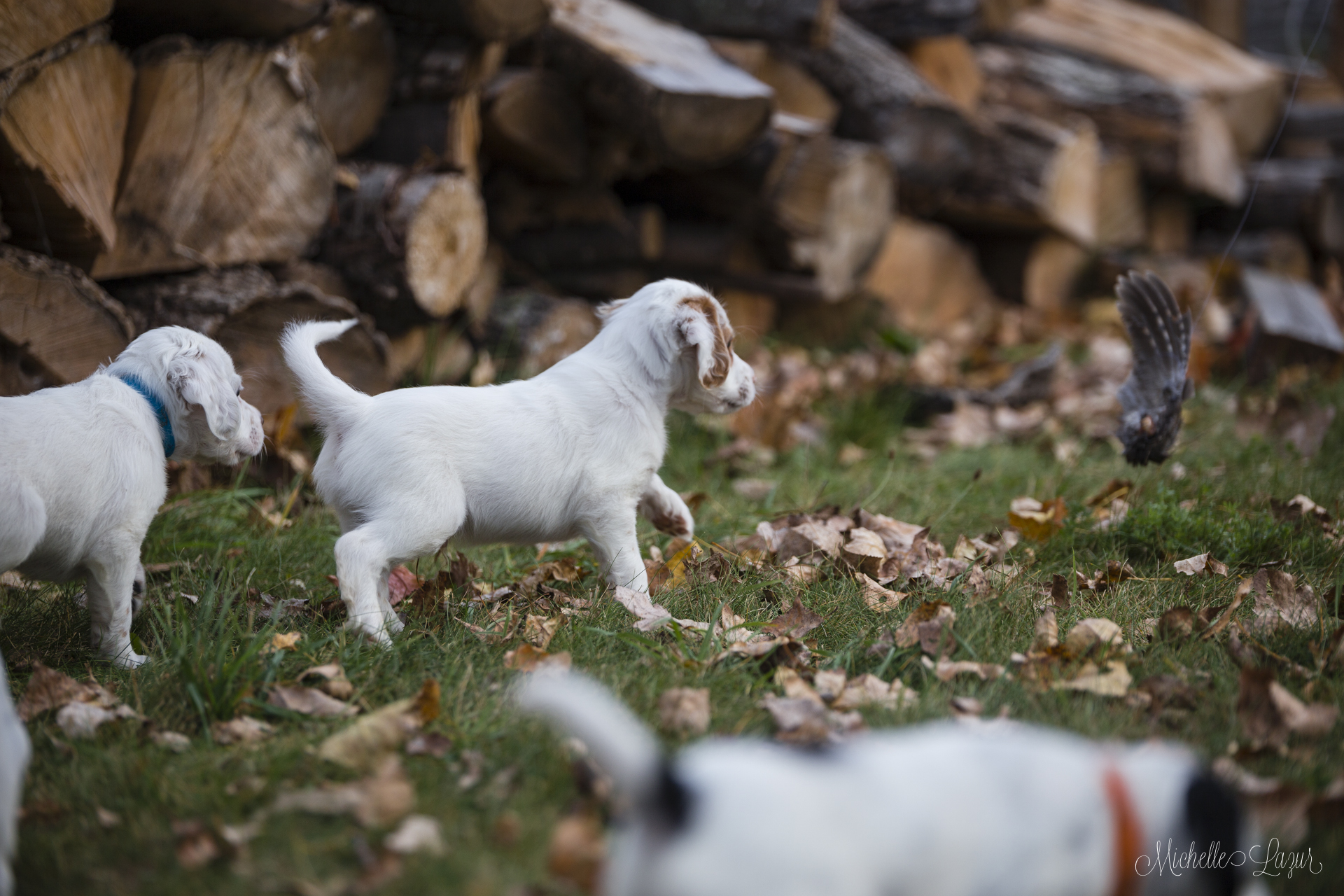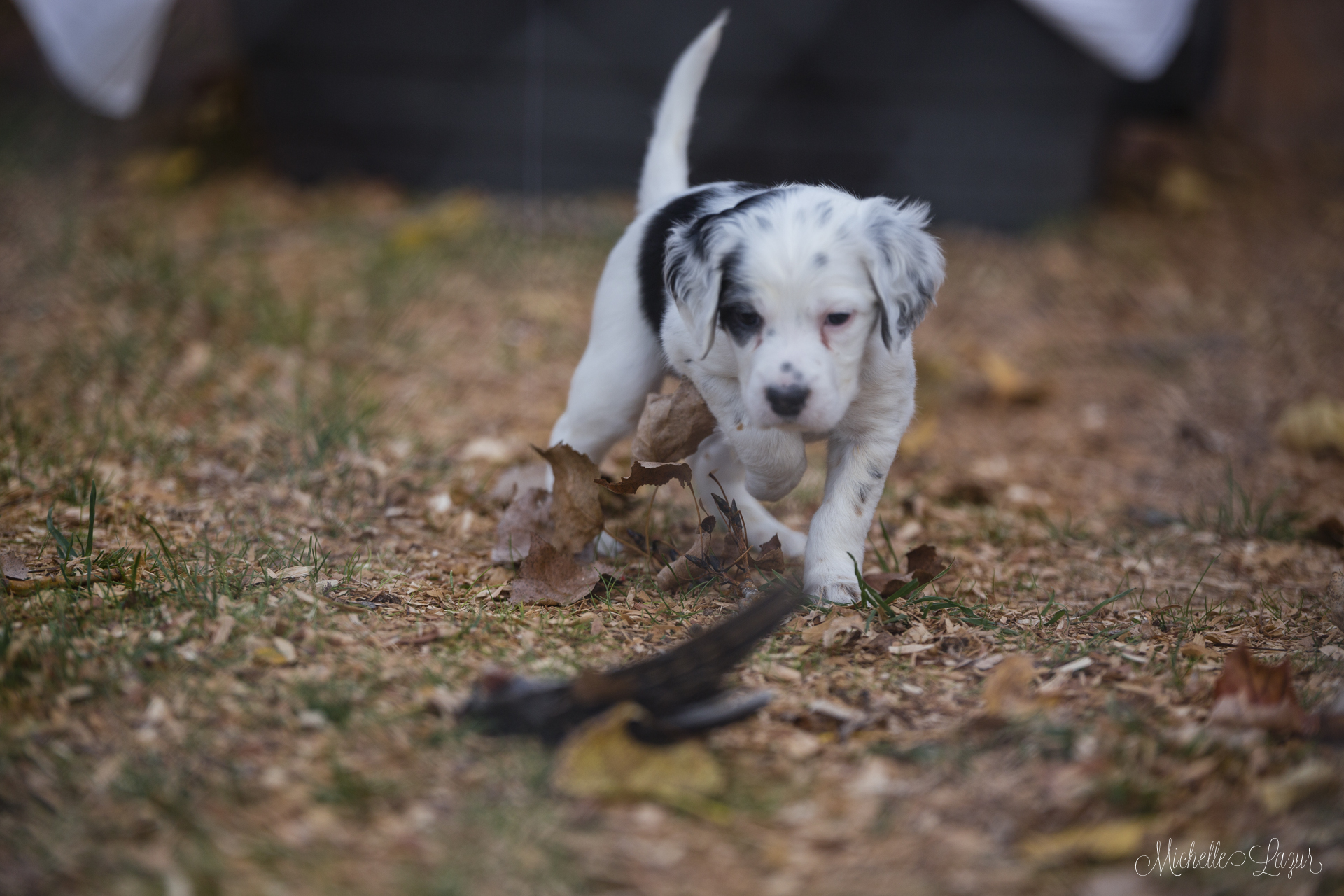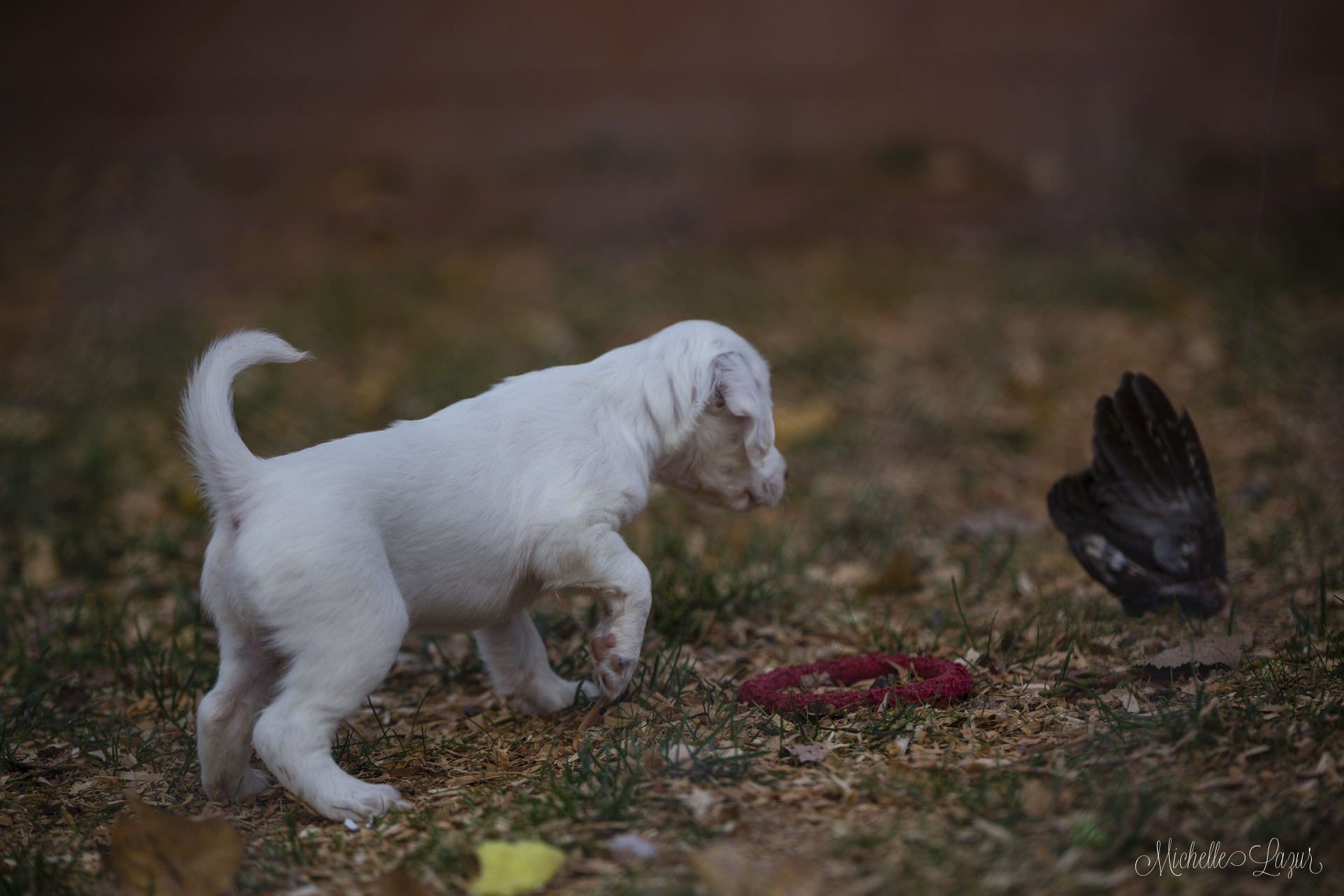 They were very tired puppies by then and were ready to go back inside for dinner and a nap. Tomorrow is a full day, but if there is time and decent weather, I hope to get them out for lots more photos. The picking will begin later this week, but it seems at least the first female is already picked out by her new family. 🙂
If you like, you can see more of the photos from today in the Flicker Gallery.
Oh, and by the way, after several failed attempts at setting up the puppy cam using the laptop (which my very nice Logitech Web cam keeps overheating and shutting it down), I finally found my old iPod in all of those boxes I still haven't had a chance to unpack and was able to finally get it set up. So, there is now a Puppy Cam! It shuts itself off every two hours, but it does save and upload the video, so you can view the them anytime you want. Click here for the link or you can view or click on the link in the right-hand sidebar. Sorry for the delay in getting it going. And, sorry for the advertisements you must endure to watch. I have to figure out something better someday. It's on the list.
Well, that is all for tonight folks. Hope your season is going well.
Hug your Llewellin Setter tonight!
-M.