Dreaming of That Northern Place…
I keep looking for and drumming up just about any excuse I can to leave for that special "Northern Place"  earlier and earlier. Couldn't I go now? After all, it's cooler there–a little bit, anyway. See:
Here:
And… this says we were to have a high of 83 today, but that just can't be correct! Before it rained, I noticed the temperature said 89.
There: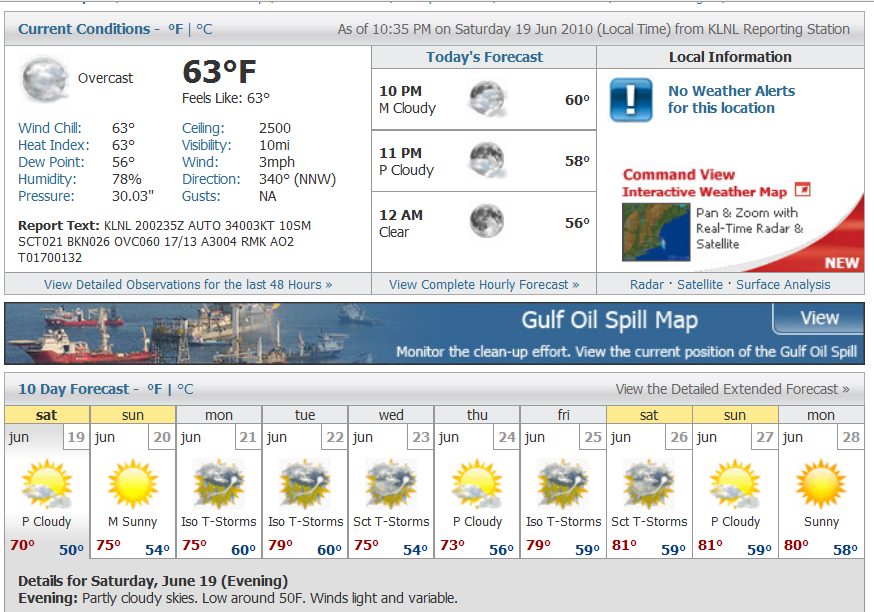 About 10 degrees cooler. That certainly is reason enough, isn't it? It's much better for the dogs. It's much better for me (I don't like it warm).  Please? Please, can I go, now?