Zieg Goes To His New Home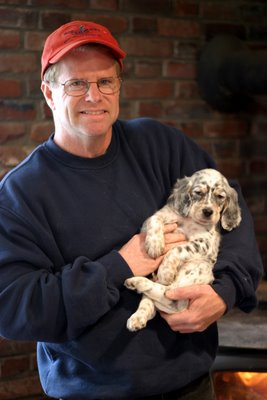 The first of the "Gunners" to leave is Zieg. He will be living in Maryland with his new dad, Jim Flynn. Jim made the trip yesterday and barely made it back home in the middle of the big snow storm!
Zieg's new name is Boon.
We wish them all the best in their new life together! We will miss you little buddy! Zieg is a really nice boy–just beautiful–with the most wonderful demeanor and personality. He is very bright, uses his nose, and is very stylish. He will be an excellent hunter and companion for Jim.
🙂
-LML.