My mission is to help you have a healthier dog and breeders to raise healthier Llewellin Setters puppies through educational content based on over twenty years raising, training, and breeding Llewellin Setters. To help support these efforts, this page may contain affiliate links. I may earn a small commission for qualifying purchases at no cost to you.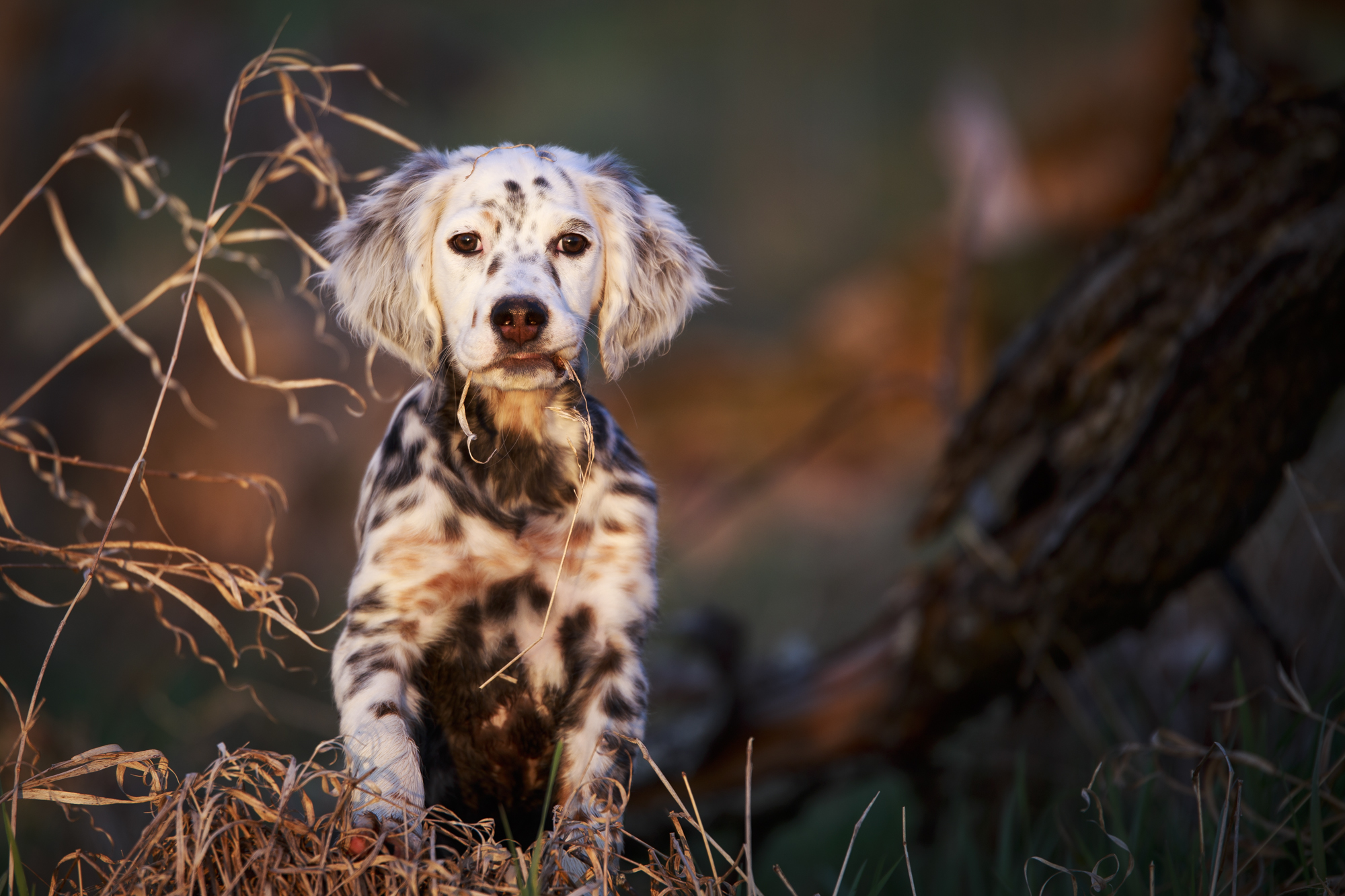 I haven't been able to update our LML Instagram account @laurelmtllewellins for about a year because I couldn't remember my password and when I would try to reset it, would never receive the email they said they sent to allow me to reset it. So I usually just post to my personal account @michellelazur. Finally, by some fluke, got the password sorted out last week and made a few posts. I posted this one of Lobo, from last years Apples litter. I really don't get a lot of time to keep up with social media, but when I do, I love Instagram because it is short & sweet, and all I have time for while I'm sitting in the truck, with cell service, waiting on someone, etc.
Any who, so the Instagram notifications started blowing up my iPad today, but I'm buried in projects and chores so never checked them. I have to stay away from social media because I get distracted and get little else done. Finally, while waiting for the microwave to warm a cup of coffee, I click on one of the notifications and see this: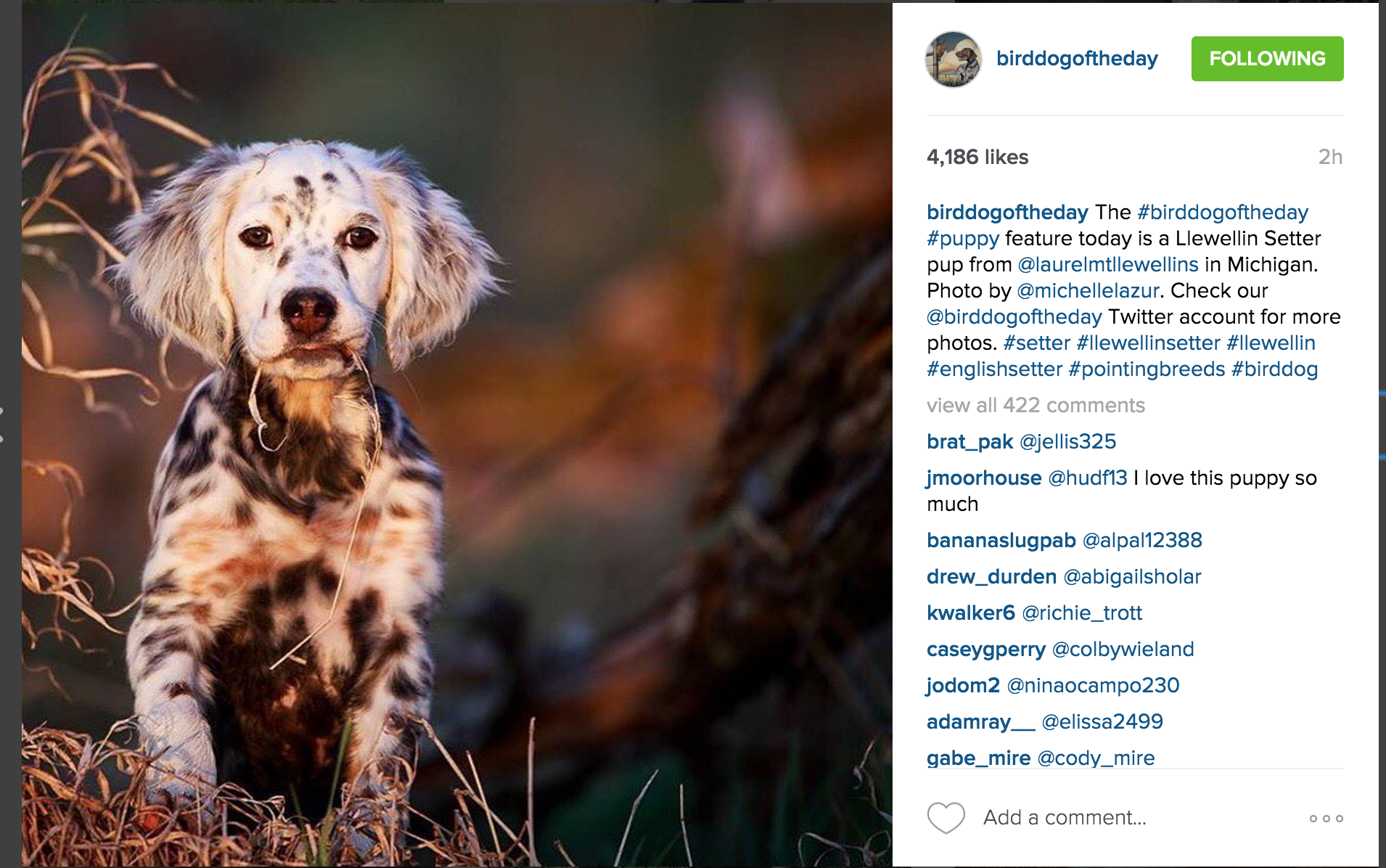 OH, that's why! Lobo's photo received #birddogoftheday! Anyway, kinda cool, eh?
I love Instagram. You?
Follow us (@laurelmtllewellins, @michellelazur, and @scottlazur) and let us know how to follow you, if you are on Instagram, and if you post photos of your LML pup, tag us @laurelmtllewellins #laurelmtllewellins.
And follow @birddogoftheday and tag your Llewellin Setter photos #birddogoftheday.
Have a great rest of your weekend. More updates coming later tonight.
-Hug your Llewellin Setter
-M.