My mission is to help you have a healthier dog and breeders to raise healthier Llewellin Setters puppies through educational content based on over twenty years raising, training, and breeding Llewellin Setters. To help support these efforts, this page may contain affiliate links. I may earn a small commission for qualifying purchases at no cost to you.
Hello all!
It has been a crazy few weeks here working dogs in the glorious UP weather and lots of fun with the pups.
Thought I would post some photos here for you, but you can always find all of the latest pics in the Flikr photo area. I don't always get time to post on the blog, even though I want to post everyday, but when I am able to get photos, I do upload them to the Flikr area…
I will be traveling back to PA for a brief visit and our daughter's Bridal Shower this weekend. I am also taking Sandy puppy with me to her new family in PA.
Is there anyone else that wants me to bring a pup through lower Michigan, Ohio, to PA?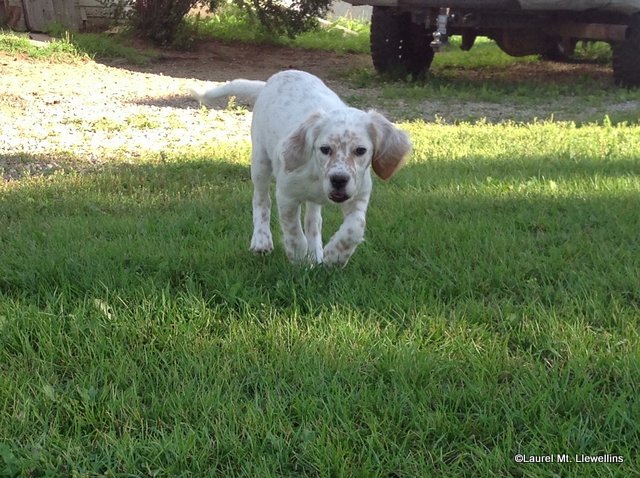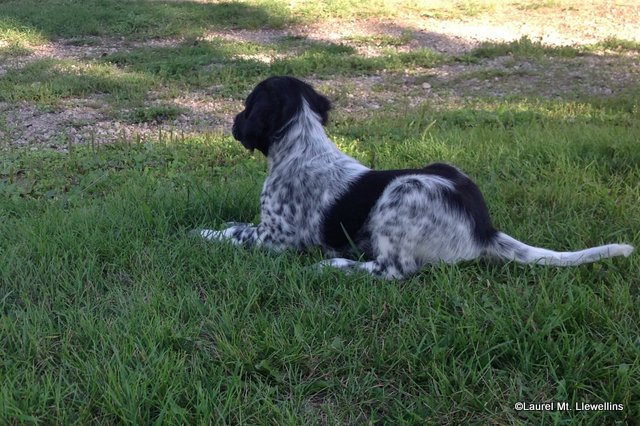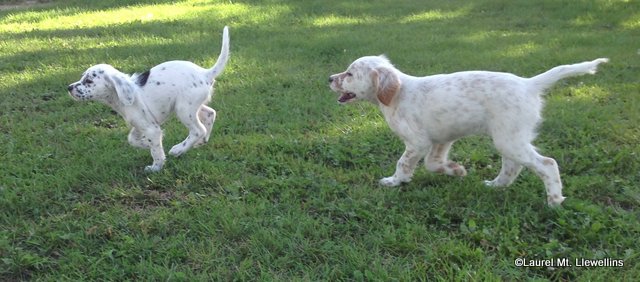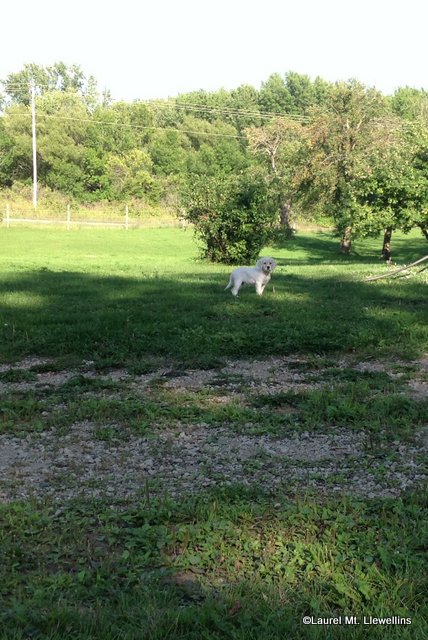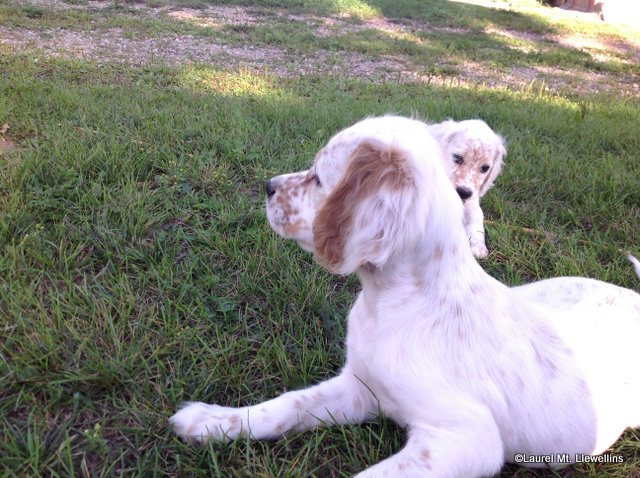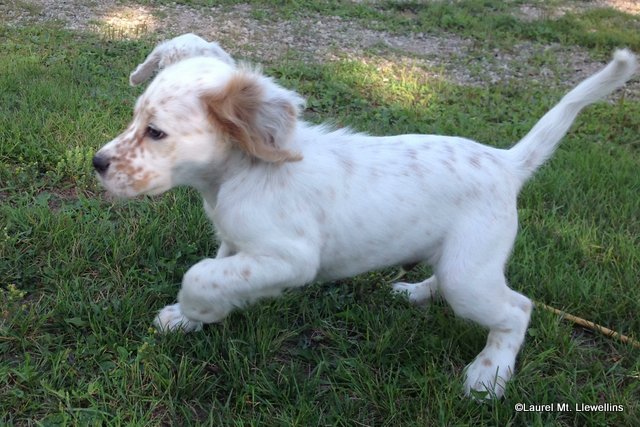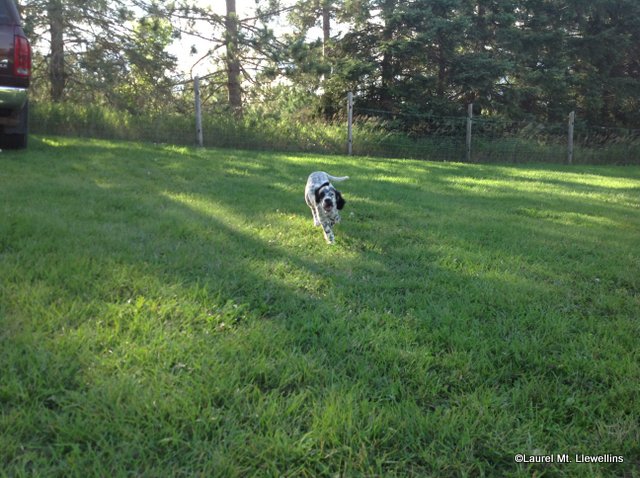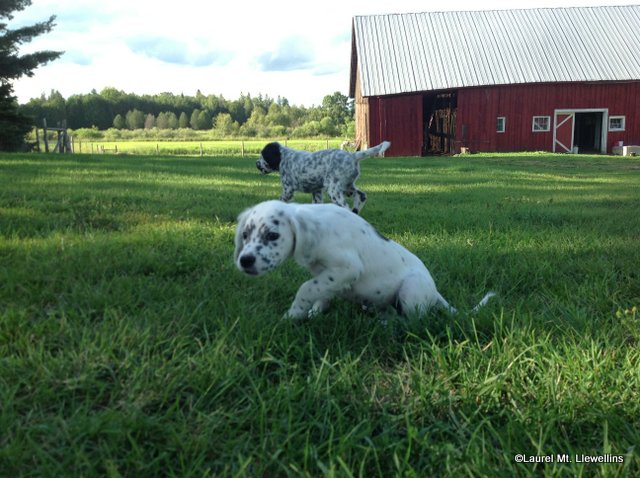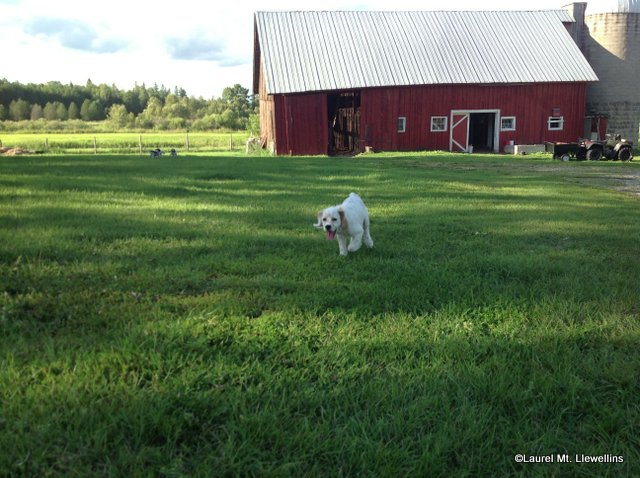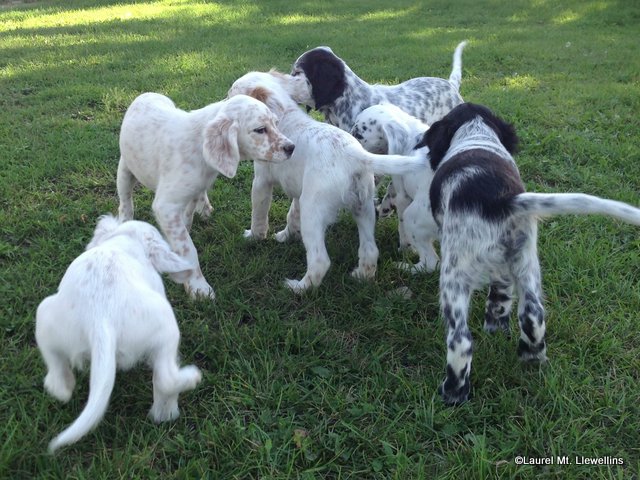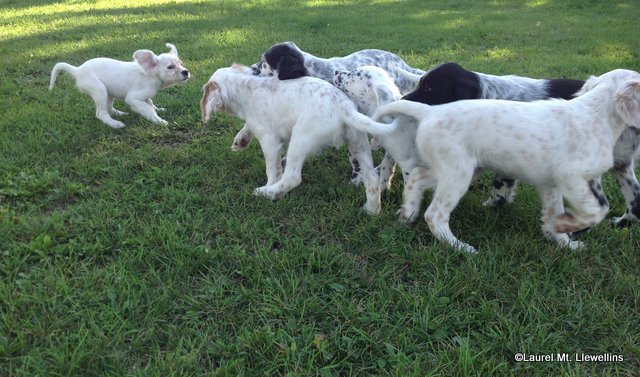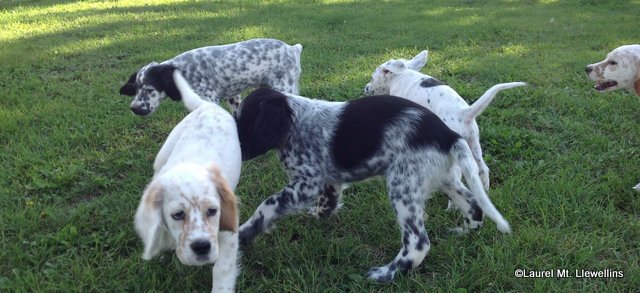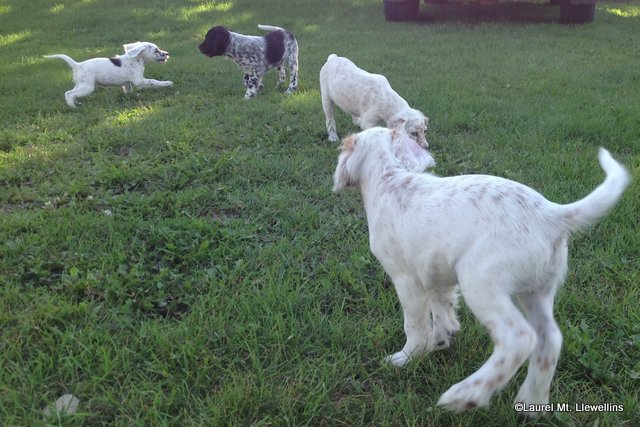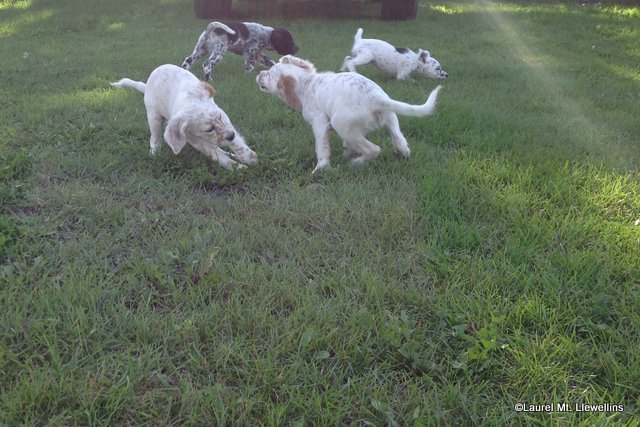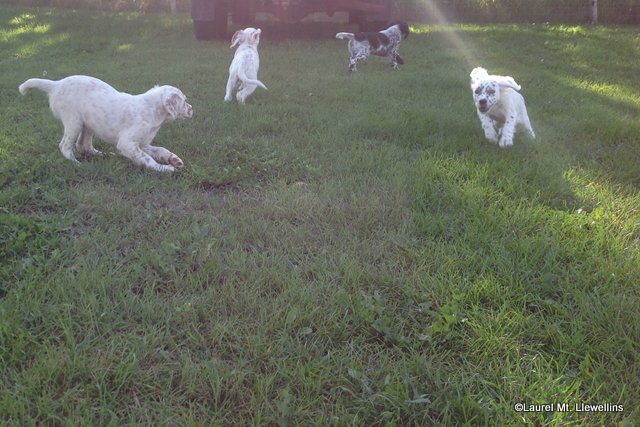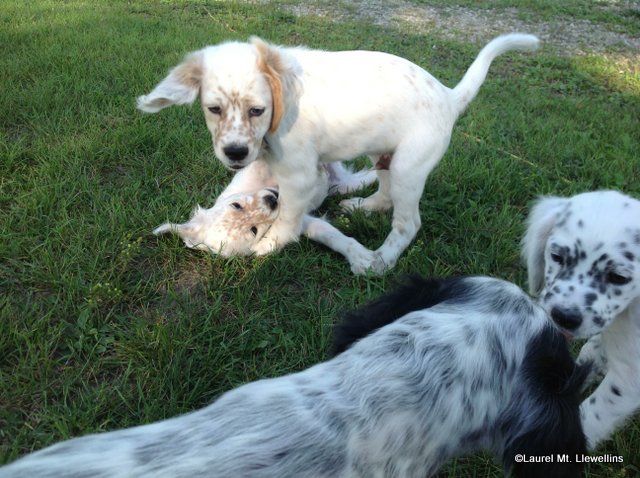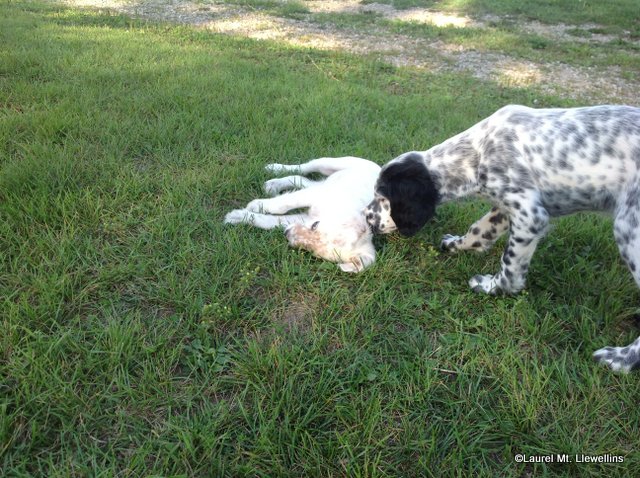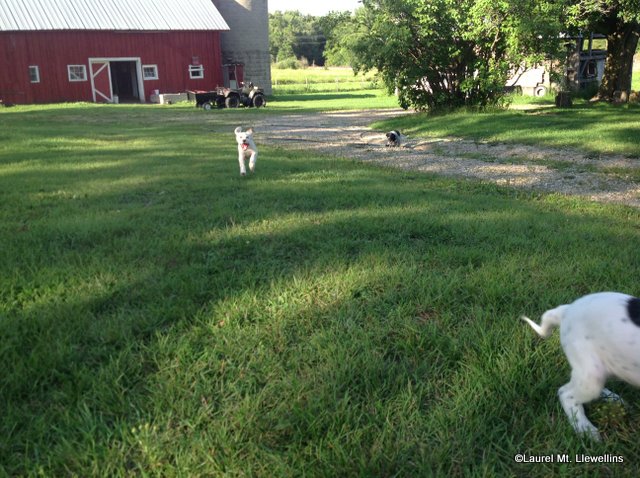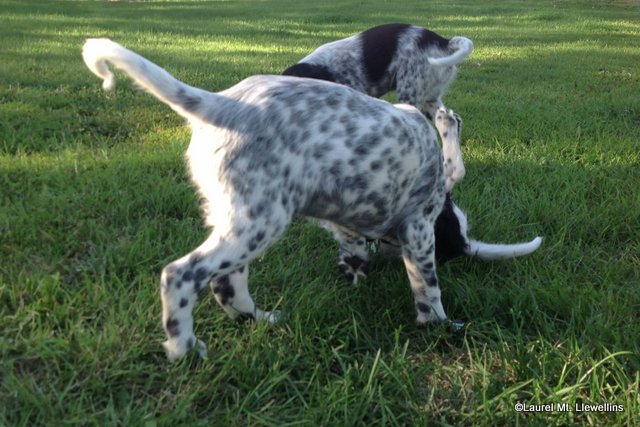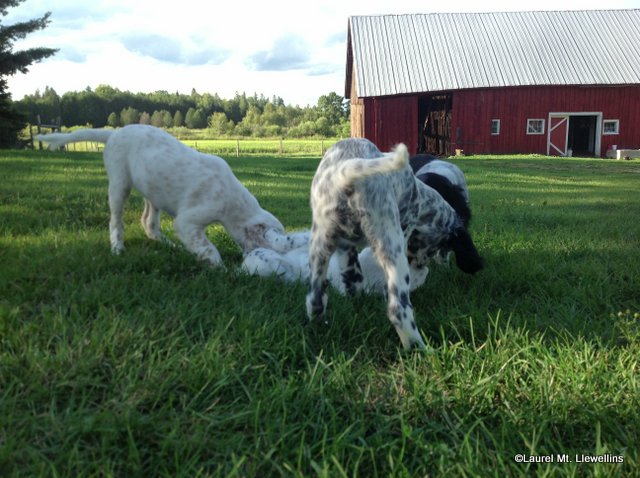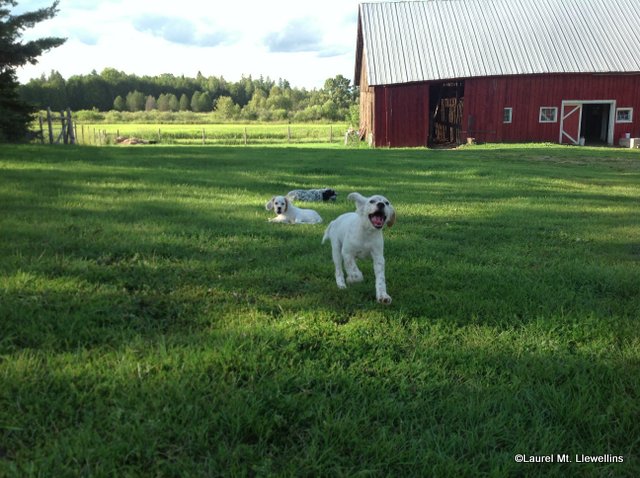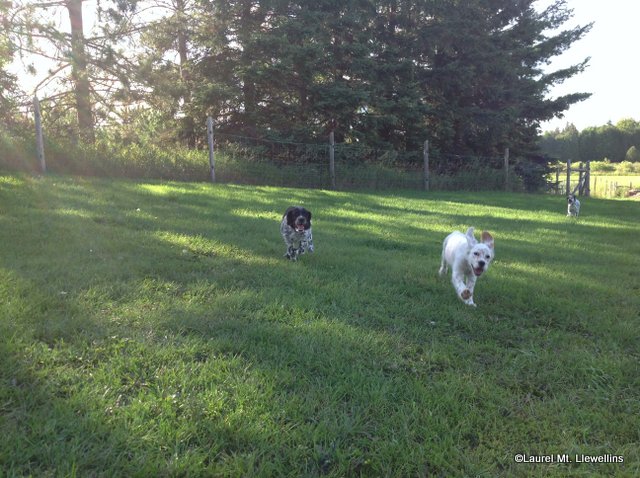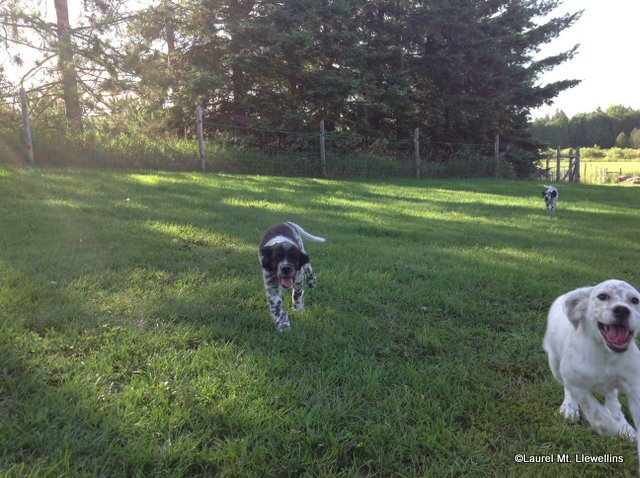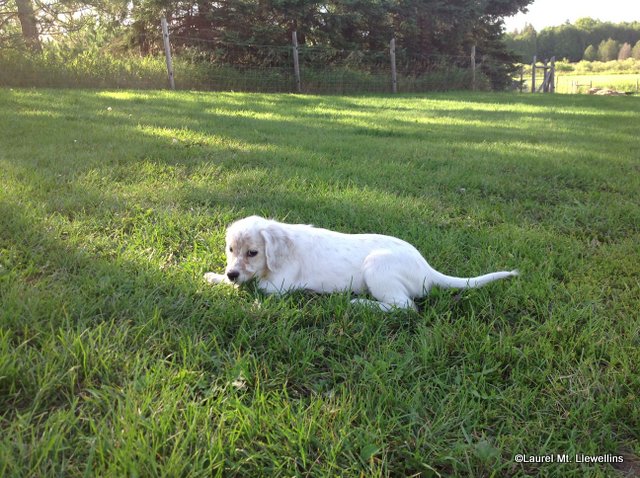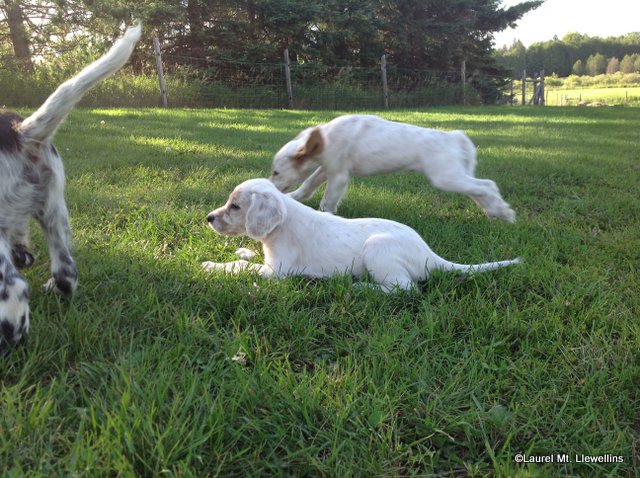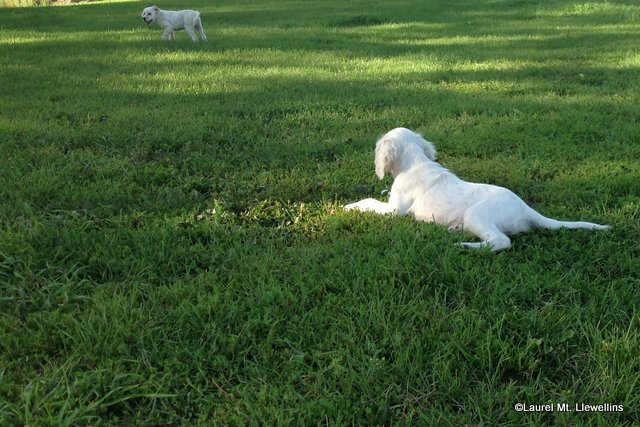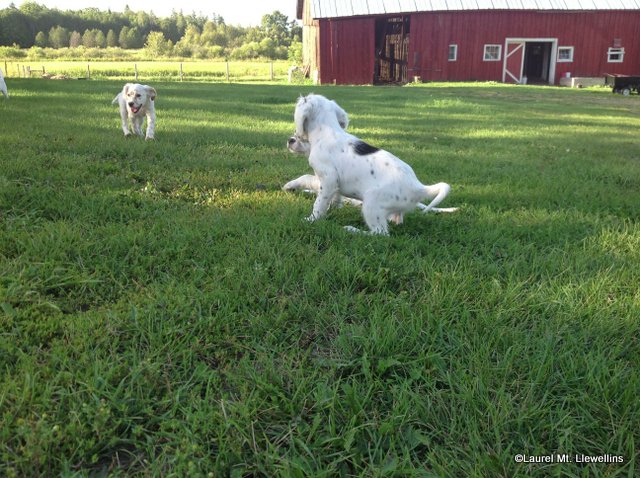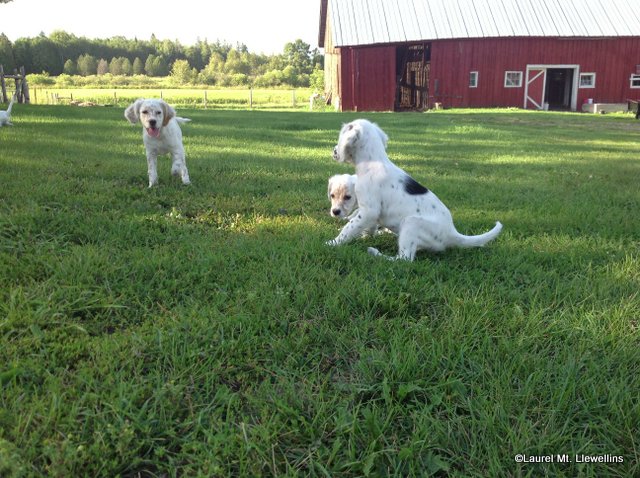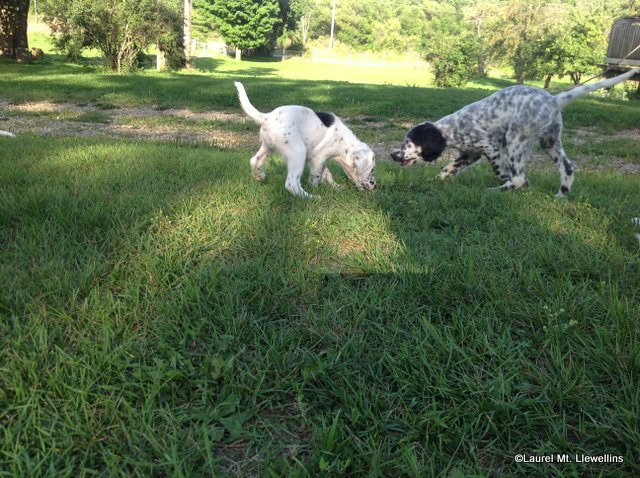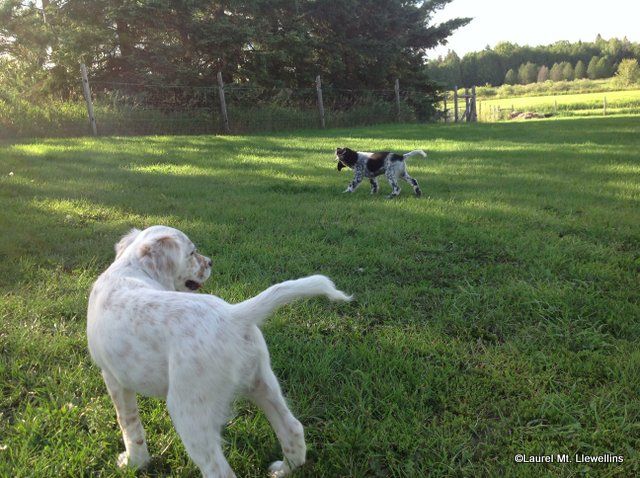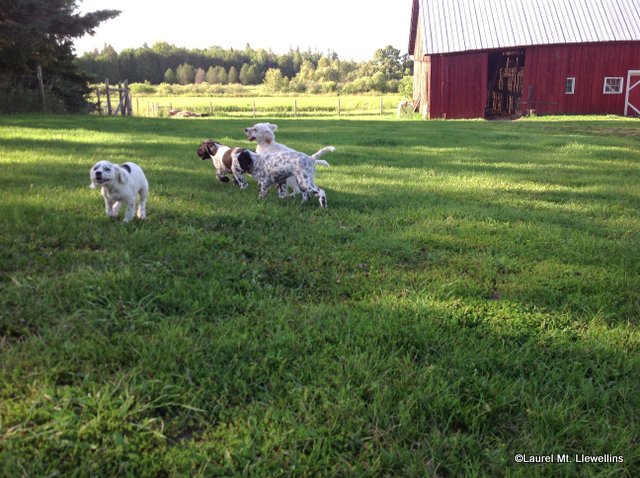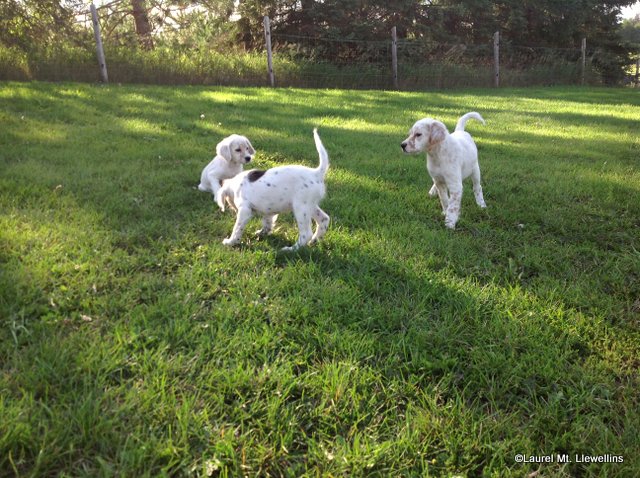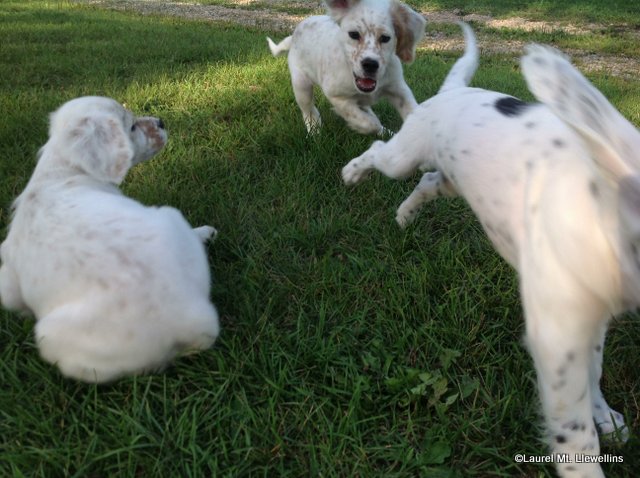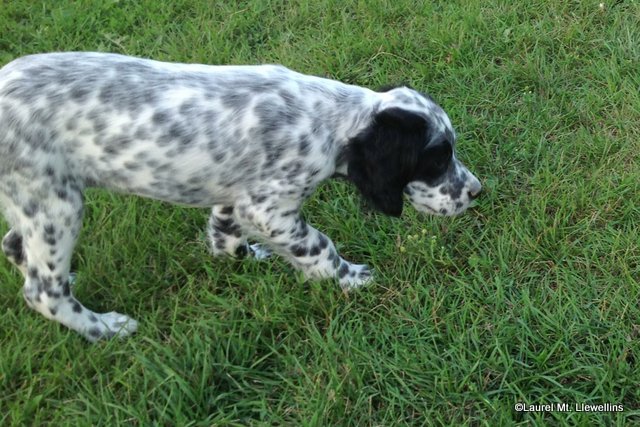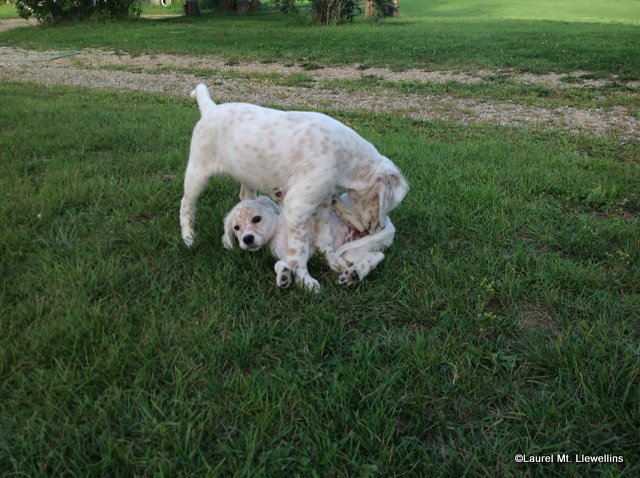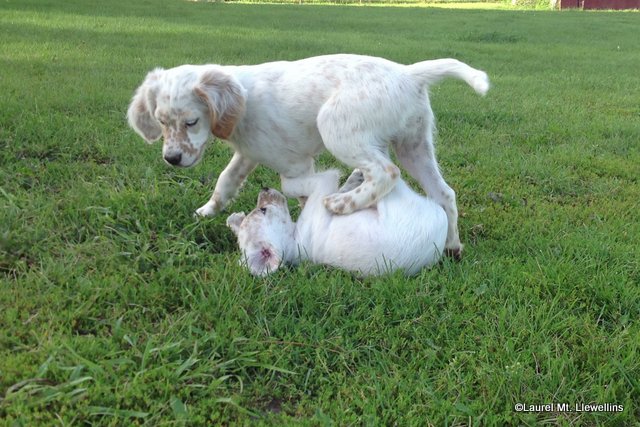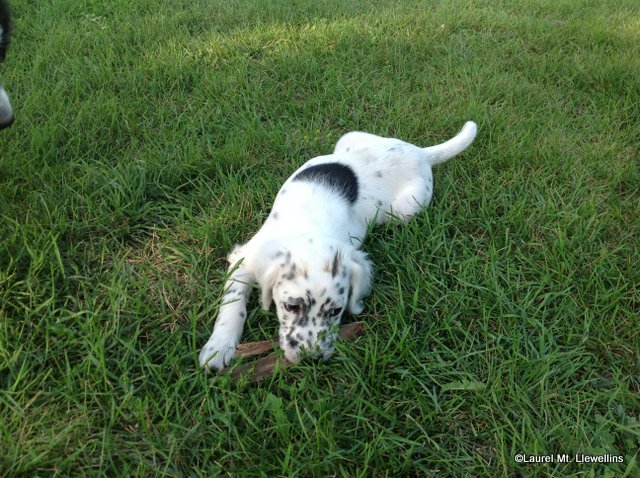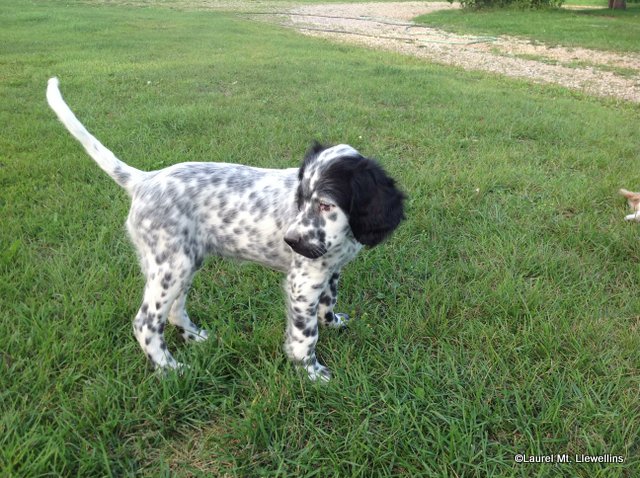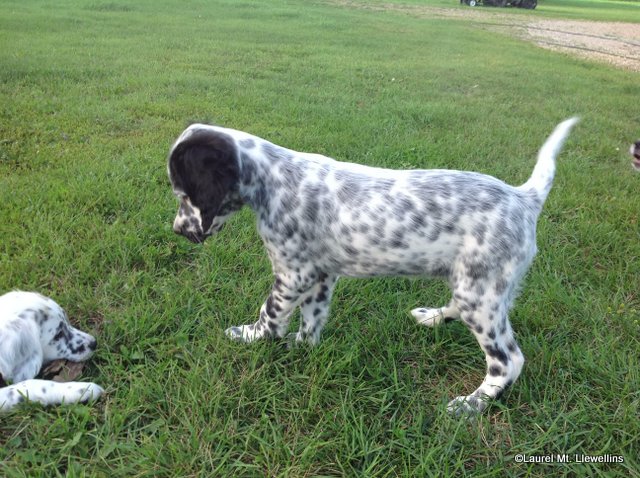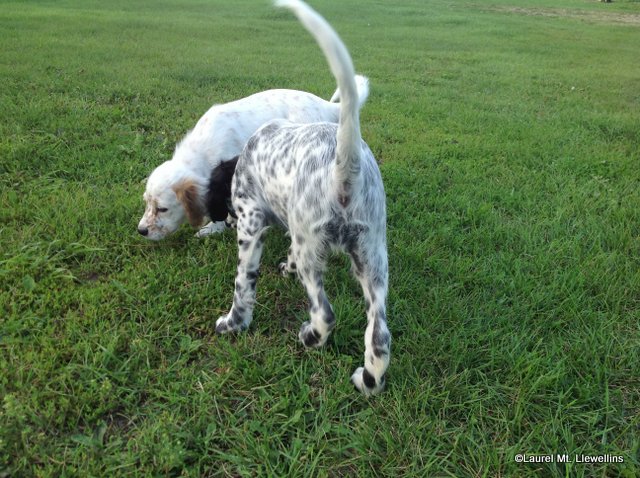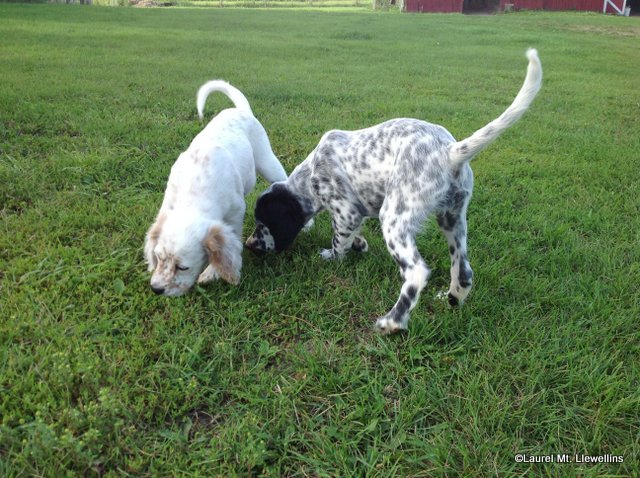 I'll try to update the captions a little later today–gotta run!
-M.