My mission is to help you have a healthier dog and breeders to raise healthier Llewellin Setters puppies through educational content based on over twenty years raising, training, and breeding Llewellin Setters. To help support these efforts, this page may contain affiliate links. I may earn a small commission for qualifying purchases at no cost to you.
The long-awaited and very exciting picking of the puppies has begun!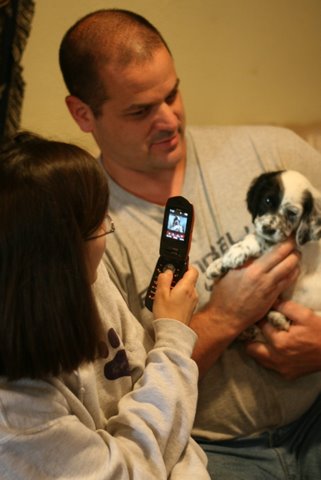 The first choice of females is Torino. She will be "Bella" and will be living in PA. Congratulations to Keith, Lisa, and Gabe (Bella's new big-brother). We had a very nice visit and of course, the puppies were on their best behavior (mostly sleeping) while they were here! They have watched the puppy-cam, though, and are well aware of the "real" Bella. 🙂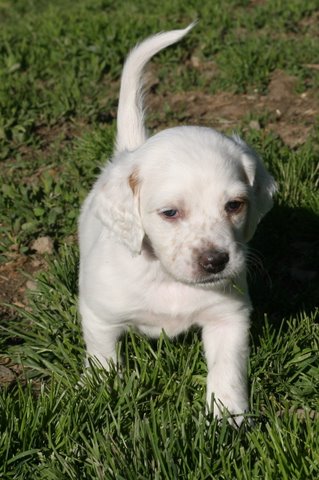 The first choice of males is Rebel. His new name is "Cedar" and he will also be living in PA (actually most of this litter are staying in PA!). Congratulations to Gary and his entire family including two other Llewellins.
I will keep everyone updated on the progress. Don't forget to tell us who you would pick and why in the previous post! Five people will receive a little "Ticked-off" tool just for telling us who you would pick. Just add a comment to the recent post (the next post below this one), here: