The Indian Picking Begins…
My mission is to help you have a healthier dog and breeders to raise healthier Llewellin Setters puppies through educational content based on over twenty years raising, training, and breeding Llewellin Setters. To help support these efforts, this page may contain affiliate links. I may earn a small commission for qualifying purchases at no cost to you.
The vet visited today and gave the Indians their examinations and first puppy shots. All puppies received a clean bill of health.
The first pick on females is Seneca! She will be going to live in Illinois.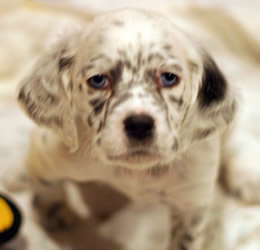 Congratulations to Chris and Melanie of Dayton, OH who have chosen to take Shawnee and Apache! What a fantastic brace of Llewellins Chris will be hunting over this fall. 🙂 What fun!
Comanche has been picked and will be going to live in Maine–where grouse and woodcock abound! Hooray and congratulations to Chris and Jon Mason.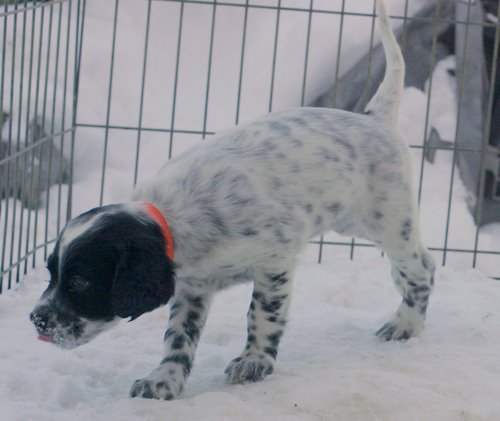 I think I will post the "delivery" schedule, here and update it as things progress. Sometimes I think it really helps if it seems easier to get your pup–especially if you are far away!
So far, I will be meeting folks with their pup this Saturday, January 16th, in New York, near Stewart International Airport, off of I84.
Pups will be going to Dayton, OH on January 23rd.
One needs to go west of Chicago, IL, but will probably be flying after January 23rd.
And, by the way, with due to some switching around on reservations, there are now females available!.