Thanks to Bella's (Tori) Dad, Keith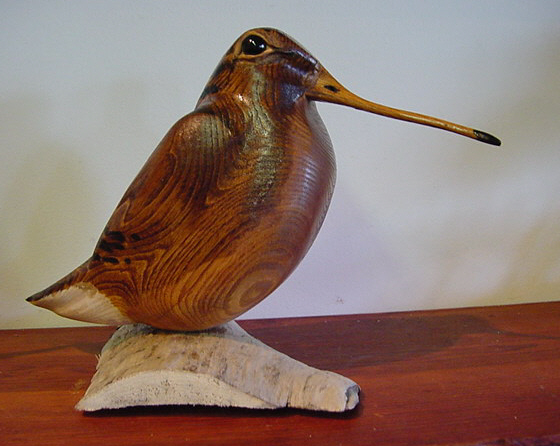 I received this beautiful carving by Wendy Lichensteiger from a puppy customer, Keith Szalankiewicz. I have it on my desk and hanging behind it is the taxidermy Woodcock from Rodger and Sally Barveld. I have quite a lovely collection of upland birds started!
Wendy does beautiful work, see more of her stuff, here. I absolutely love wood carvings and Wendy's are exquisite to say the least. What a luxurious gift!
Keith owns Chum's Lure Company and I can't wait to try some of his flies this fall on Salmon!
Thank you so much, Keith!.