Thanks to Bella's (Tori) Dad, Keith
My mission is to help you have a healthier dog and breeders to raise healthier Llewellin Setters puppies through educational content based on over twenty years raising, training, and breeding Llewellin Setters. To help support these efforts, this page may contain affiliate links. I may earn a small commission for qualifying purchases at no cost to you.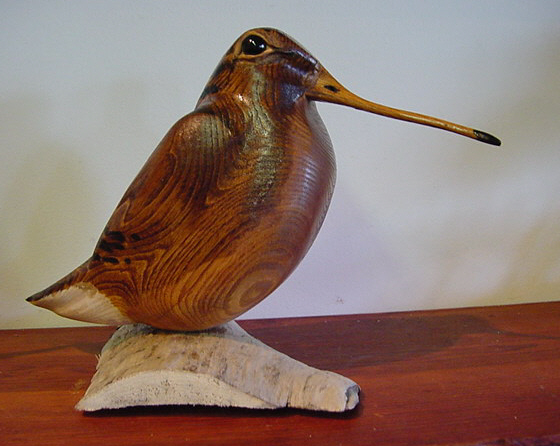 I received this beautiful carving by Wendy Lichensteiger from a puppy customer, Keith Szalankiewicz. I have it on my desk and hanging behind it is the taxidermy Woodcock from Rodger and Sally Barveld. I have quite a lovely collection of upland birds started!
Wendy does beautiful work, see more of her stuff, here. I absolutely love wood carvings and Wendy's are exquisite to say the least. What a luxurious gift!
Keith owns Chum's Lure Company and I can't wait to try some of his flies this fall on Salmon!
Thank you so much, Keith!.