My mission is to help you have a healthier dog and breeders to raise healthier Llewellin Setters puppies through educational content based on over twenty years raising, training, and breeding Llewellin Setters. To help support these efforts, this page may contain affiliate links. I may earn a small commission for qualifying purchases at no cost to you.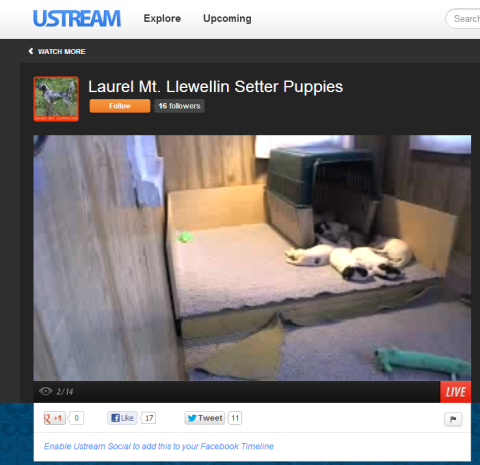 Click for the Puppy Web cam…
We'll see how this goes—I can't make too many promises as to how well it will work with the terrible internet service we have here.
I'll switch the Web cam between the two litters.
Enjoy!
-LML