My mission is to help you have a healthier dog and breeders to raise healthier Llewellin Setters puppies through educational content based on over twenty years raising, training, and breeding Llewellin Setters. To help support these efforts, this page may contain affiliate links. I may earn a small commission for qualifying purchases at no cost to you.
This is Mia from the Muscle Cars litter. Born April 2nd, 2010 out of Jenna by Steele.
Mia is a lovely gal. I love her build, attitude, style, and intelligence. She is such a joy to be around and her alertness and boldness are a blast. She did very well her first season on Ruffed Grouse and Woodcock in the Northwoods.
She is still very much a puppy and loves romping in the snow.
Mia, fix your ears so I can get a good shot of you, please?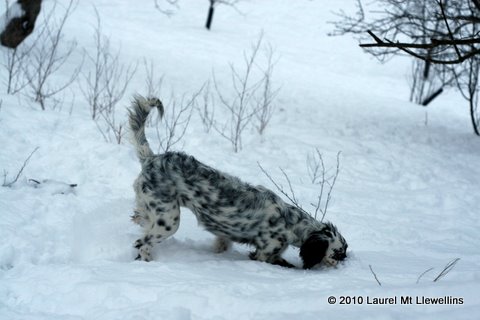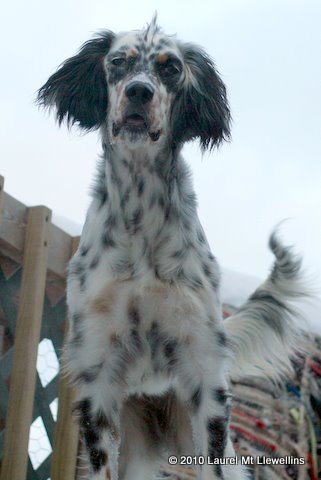 She says, "Come on, Mum, time to go inside and get rid of the ice balls on my feet."