This is Mia from the Muscle Cars litter. Born April 2nd, 2010 out of Jenna by Steele.
Mia is a lovely gal. I love her build, attitude, style, and intelligence. She is such a joy to be around and her alertness and boldness are a blast. She did very well her first season on Ruffed Grouse and Woodcock in the Northwoods.
She is still very much a puppy and loves romping in the snow.
Mia, fix your ears so I can get a good shot of you, please?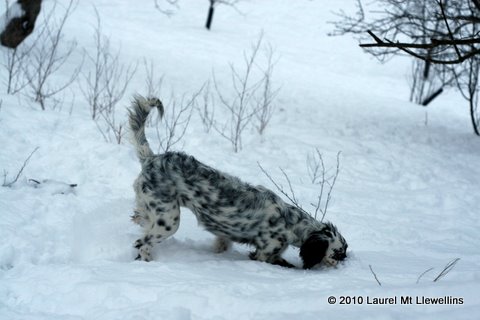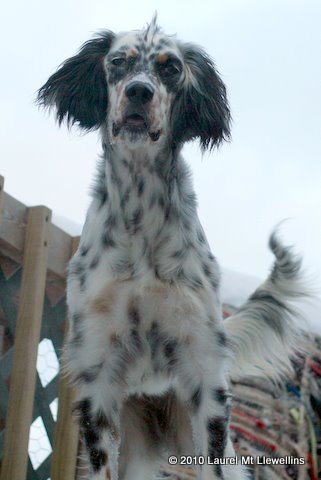 She says, "Come on, Mum, time to go inside and get rid of the ice balls on my feet."