My mission is to help you have a healthier dog and breeders to raise healthier Llewellin Setters puppies through educational content based on over twenty years raising, training, and breeding Llewellin Setters. To help support these efforts, this page may contain affiliate links. I may earn a small commission for qualifying purchases at no cost to you.
I didn't end up going anywhere today. Just stayed here and had a fun afternoon with the Llews. I took hundreds of photos, most of which ended up not fit to use because the lens kept freezing up, but here are a few that aren't too bad.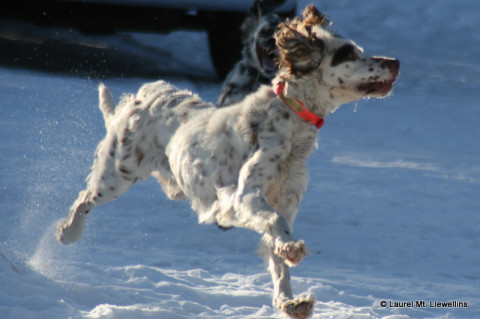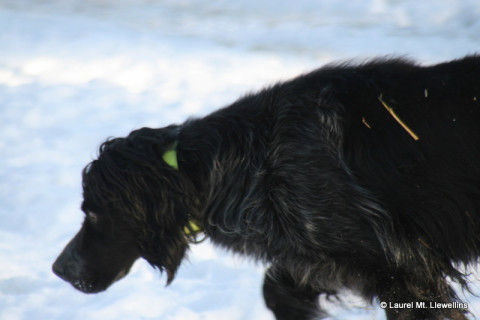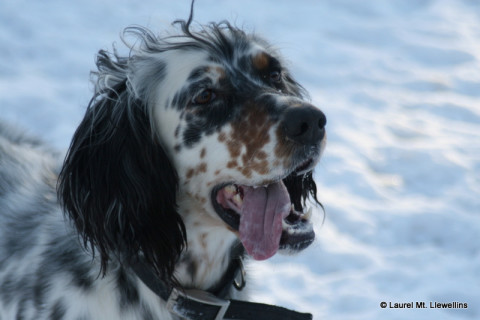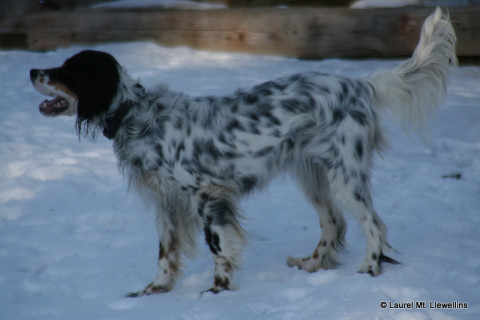 If all works out, Rue will be bred to Steele this spring.
If the timing works out, I believe Mia will be bred to Brier this spring.
It seems Addison is coming into heat. I have to look at the schedule and if all is clear, she will be bred to Doc (out of Santana by Steele). Doc is a lovely Orange Belton Dog. I like his intelligence, gentleness, and desire to please. He has very nice conformation, fluid and effortless gait, is very stylish, and has an expression and presence I love. He matches very well with Addison in most every aspect including their desire to retrieve, very close in size, both are very gentle spirited, intelligent, great noses, and the classiness I love.