My mission is to help you have a healthier dog and breeders to raise healthier Llewellin Setters puppies through educational content based on over twenty years raising, training, and breeding Llewellin Setters. To help support these efforts, this page may contain affiliate links. I may earn a small commission for qualifying purchases at no cost to you.
Hi all,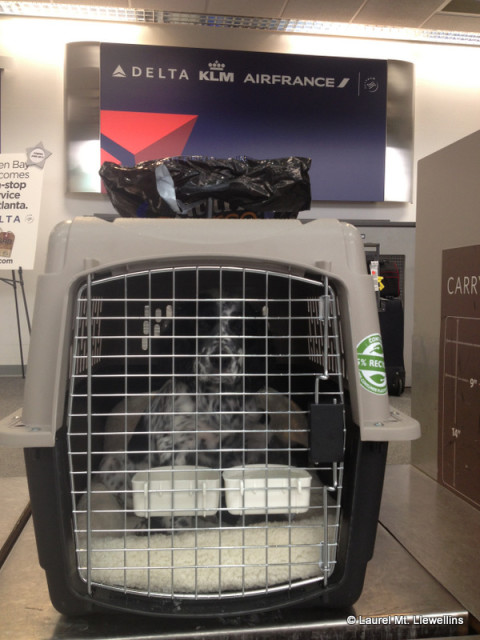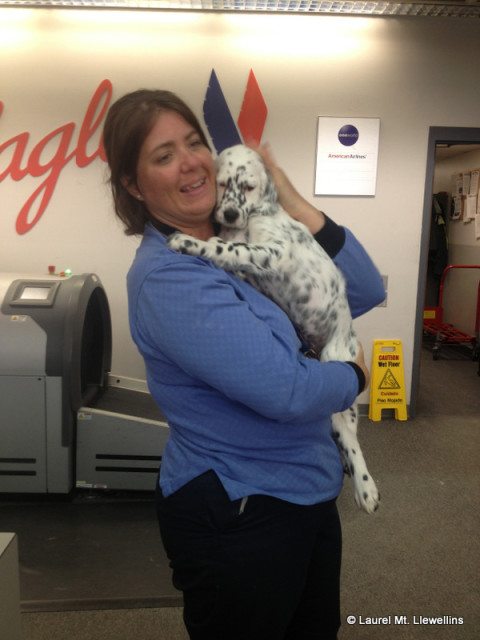 Not a lot to report tonight. I see that I never conveyed that Annie and Ely made it safely to their new homes via flights Saturday. All went perfectly, though and they are doing well and settling in. I'm not certain about northern New Hampshire, but I realized that Ely in PA will have experienced grass for the first time! These pups have only ever had snow and a tough, thick layer of ice under their feet and have never seen grass.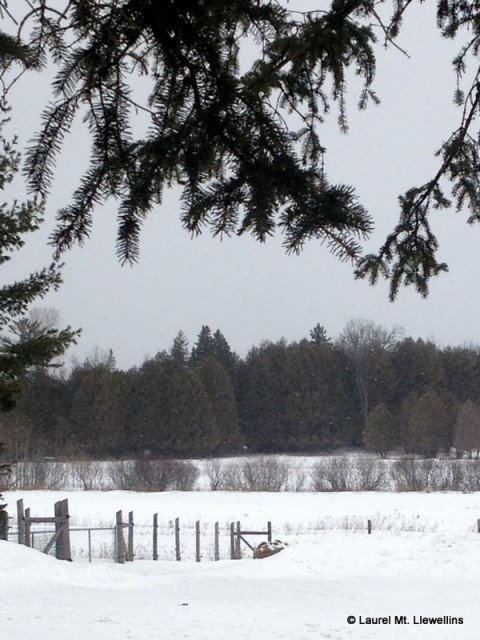 It is still very much Winter here in the Northwoods. It is warming a bit and ice is beginning to melt, but we did receive a few inches of fresh snow overnight, much to Scott's dismay! He's ready for "ice-out." I'm not sure what I am ready for. I will admit that I love the lengthening of days and more time outdoors in the daylight! I would be all for Spring if it didn't mean rain, mud, and bugs. It's not fun dealing with muddy dogs in and out of the house or kennels. We get what we get though. No sense in complaining about the weather. I'll save my complaints for the dreaded heat of Summer when I am forced to hibernate and for now I'll enjoy every minute of my clean, refreshing and frozen world! 😉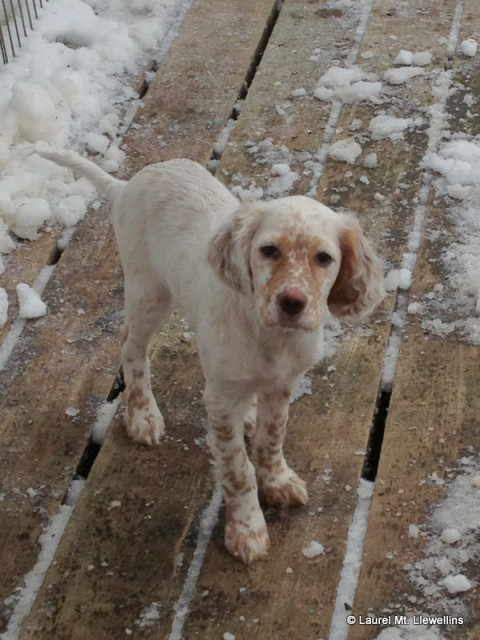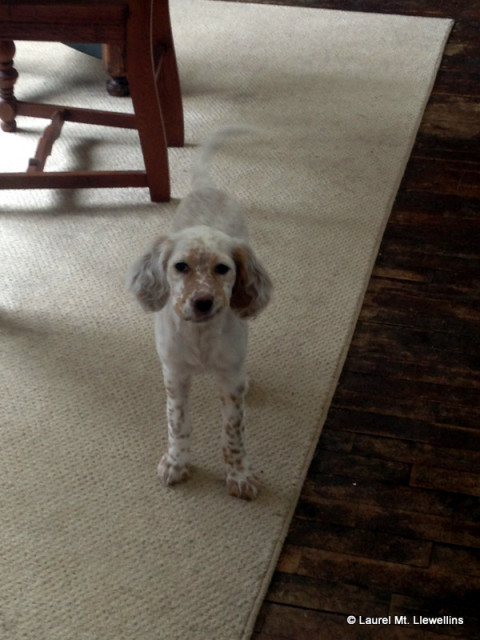 We've been enjoying Peanut as Scott calls her (Mesquite)— I am totally and completely falling in love with this classy little spitfire and I am really, really trying not to, if that is at all possible—and Cowboy (I'm not really convinced that will be his name though. I am just "trying it on" for now) having full reign of the downstairs for the past few days. They are learning a lot about what not to chew, their boundaries with the other dogs, etc. They've discovered television and I love watching pups watch tv! Someday I'll get a tv for the puppy room. It's been my intention, but I just haven't done it. Little by little, I'll get things more livable and functional here. It's been a slow process to say the least. Slower than I ever imagined. So many things I want to do and it seems my patience with the process wears thinner and thinner as I get older. Do we all revert to child-like behaviors such as impatience as we age?
The pack is doing great. Perhaps starting to get a bit of spring fever, but otherwise seemingly quite content for now. I must say that if I was able to take a training trip south with the dogs right now, I'd totally do it. I am beyond ready to be back in the woods working the dogs. Maybe I'll give it a go tomorrow. There had been so much snow that it was practically impossible to walk in the woods. I tried a time or two and couldn't stay on top even with snowshoes. Really tough on the dogs, as well. But, I can't wait to get out again. It is my peace. It clears the mind of all the nonsense–the crap that really is meaningless in the grand scheme of things, you know? When I am out there with the dogs, all the garbage is gone. You just let it all go and the landscape, the scents of the woods, the sound of the dog's bell and the wind and the wildlife takes the place of all the turmoil and torment of the world, if only for a few hours. A few, glorious hours.
Ahhh… I can't wait. Can you?
-M.