Annie and Ely's Last Day at LML
My mission is to help you have a healthier dog and breeders to raise healthier Llewellin Setters puppies through educational content based on over twenty years raising, training, and breeding Llewellin Setters. To help support these efforts, this page may contain affiliate links. I may earn a small commission for qualifying purchases at no cost to you.
The remaining pups are really bursting with energy and curiosity. They are practically fearless and want to explore everything. We've had a lot of fun outdoors this week and I can barely keep up with the four of them! They are a complete blast and I've enjoyed every opportunity to get out with them.
Ely and Annie will be flying to their new homes tomorrow. It will be very, very strange without them. Annie is a talker and I get her going every morning while I make tea and coffee. I love a talker. Ely has to be one of the most darling boys ever. He is so sweet, attentive, bright and very well put together.
The longer pups stay, the more difficult it is for me to let them go. But, I know they will have fantastic lives and great opportunities. Both Ely and Annie are going to homes that have LML pups, and I couldn't be happier for them.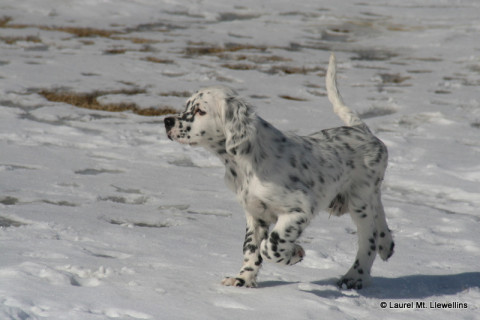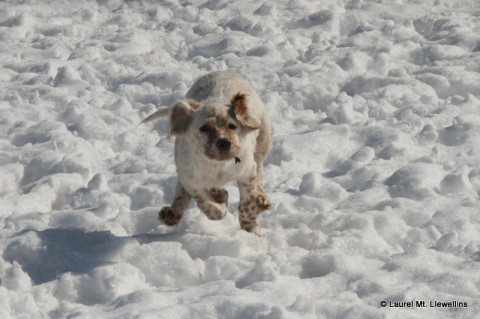 Mesquite is really something else. This little gal goes and goes and goes. She's on high alert exploring every inch of the property and she's quickly outgrowing the 3 fenced-in acres!
She's quite a character and I can't quite find all the right words to describe her… sassy could be one. And she does the cutest thing, something like stomping her feet in anticipation. Very classy little gal. Full of fun and mischievousness.
All come when I call them in or when they are just about ready to go through the fence, I can distract them and call them back in to me, but my gosh do they want to go through that fence and to explore the red pines, high grass, and all the wonderful scents it holds!
I love, love, love watching Llewellin puppies exploring. Watching and listening to their noses, watching as they catch scent of something and turn and follow that scent. Watching pups run and play and learn. Point one another and tweetie birds or pigeons or a dove fly off…
It's nothing that can be taught by me or anyone else. It's their instincts coming out. It's what its all about.
It doesn't get much better than this in my opinion.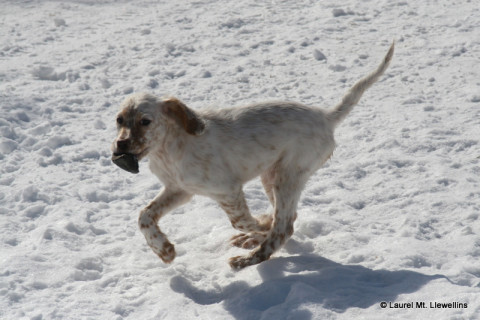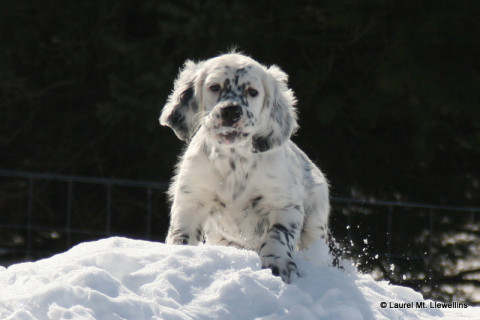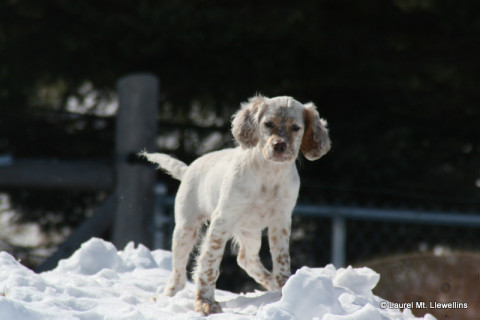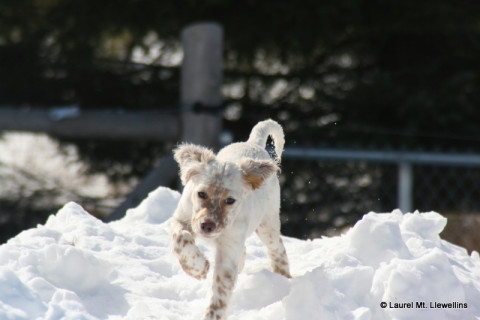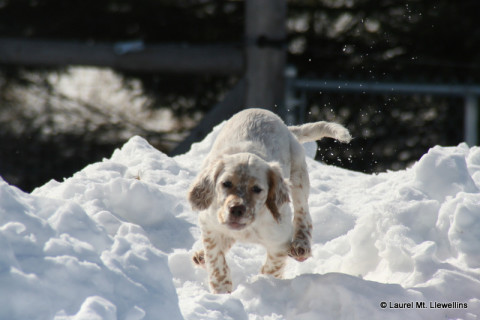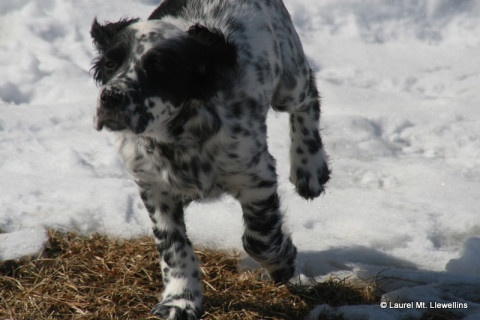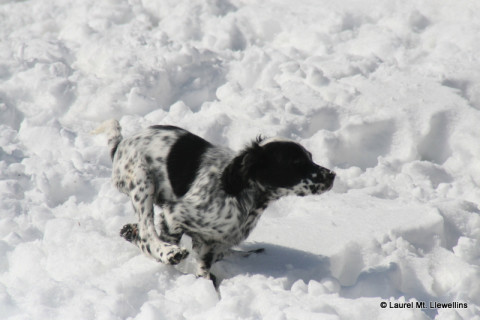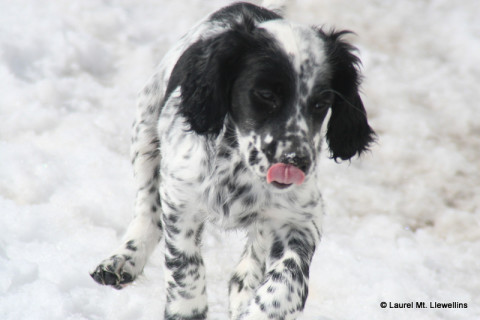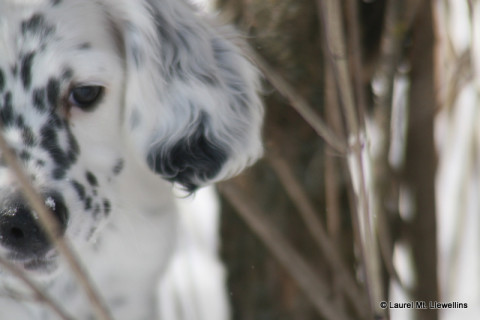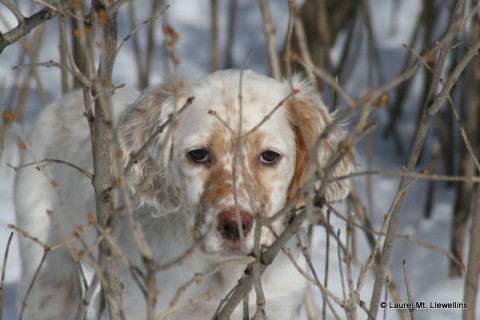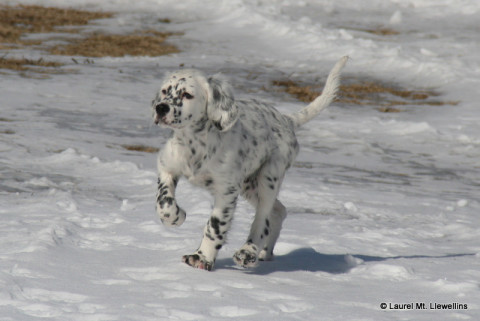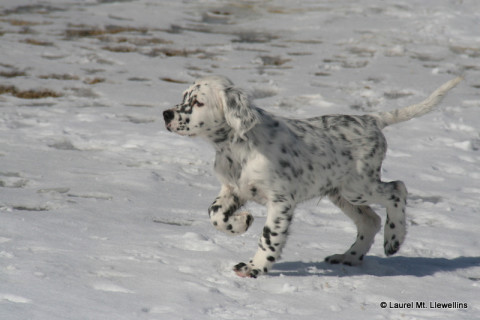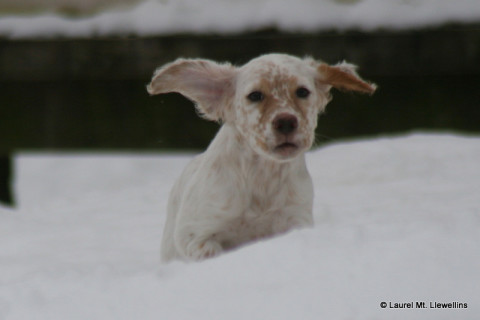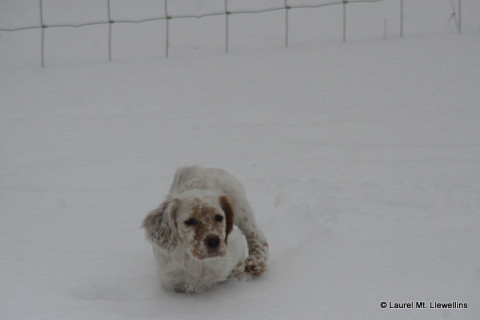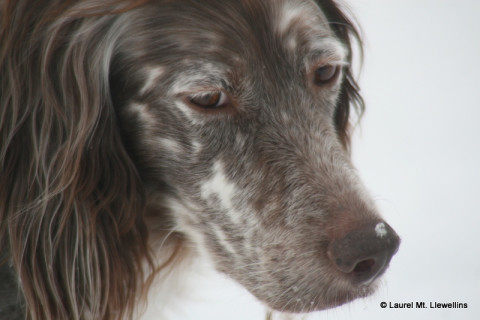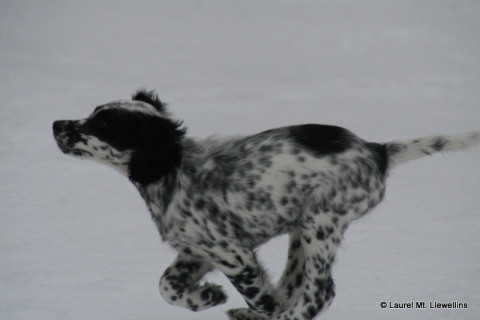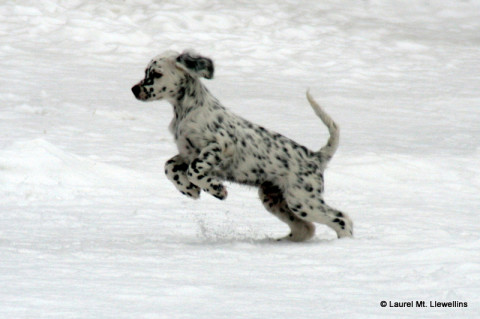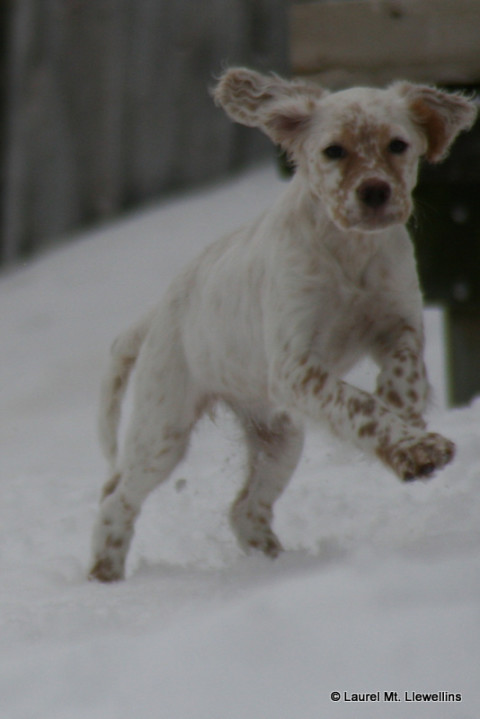 That's all for tonight, folks. I'm off to get all the paperwork wrapped-up, then bath time for Annie and Ely and some special lovin' time together for our last night all together.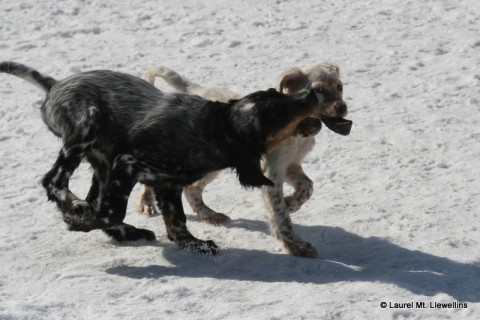 Then, it's just Cowboy/King puppy and this little fireball, Mesquite who can totally keep up with this boy, one month older!
Hug your Llewellin Setter tonight.
😉
-M.